Buying Costco Flowers Online – Everything You Need to Know
Costco flowers from Costco.com are beautiful and affordable. From bouquets and vase arrangements to wedding flowers and greenery, Costco offers an amazing array of fresh flowers.
If you're in the market for fresh flowers, buying from Costco.com may be a great option for you. From the convenience of online ordering to the quality of their products, there are several benefits to consider. In this article, we'll take a closer look at the process of buying flowers from Costco.com and what you can expect from their service.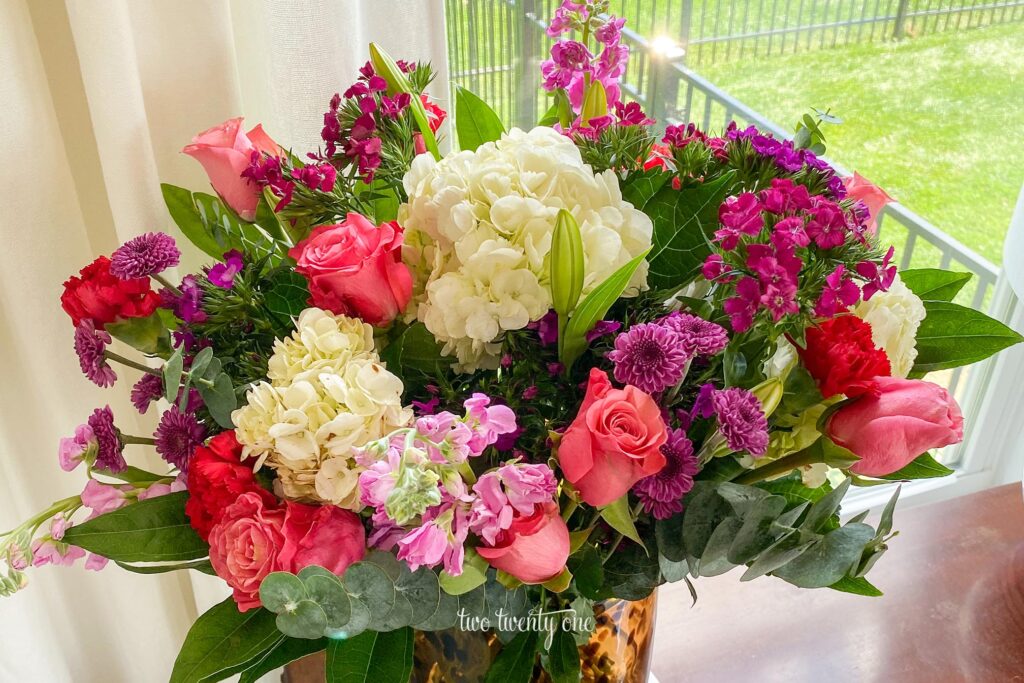 Costco Flowers Online Prices
Costco is known for its great deals, and its online floral section is no exception. Whether you're looking for a bouquet for a special occasion or just to brighten up your home, Costco offers a convenient and cost-effective option.
Bouquet and Vase Arrangements
Bouquets and vase arrangements range in price from $39.99 to $69.99.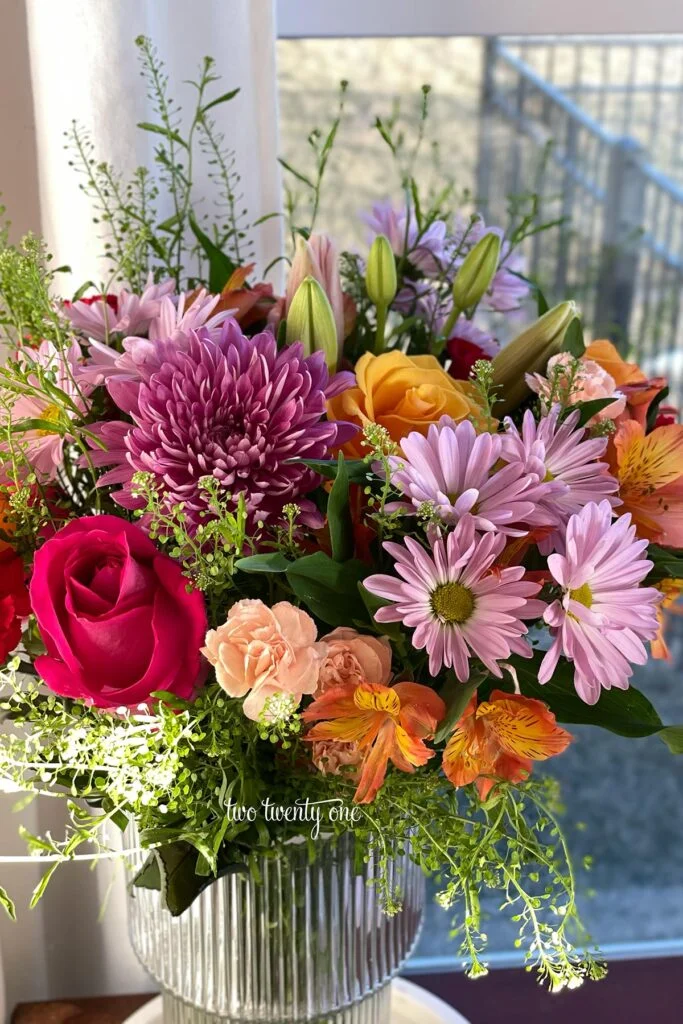 Bulk Flowers
Bulk flowers range in cost from $50 to $110.
Wedding Flowers
Wedding flower packages range in price from $220 to $550.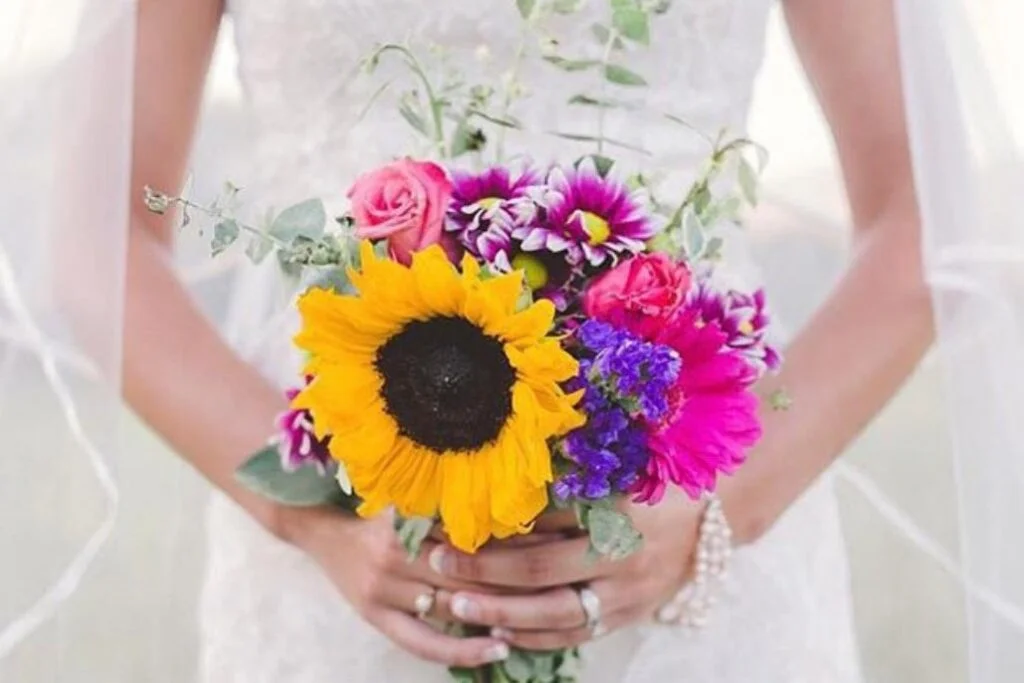 Garlands
Year-round 25-foot garland is $110. Seasonal fresh cedar garland is $39.99 for 30 feet.
Wreaths
Winter wreaths are priced $39.99 to $49.99.
Costco Flowers Delivery
Flowers purchased on Costo.com are delivered on Tuesday through Friday via delivery services like UPS, FedEx, or USPS. So make sure the address is correct when checking out. I also recommend including the phone number so the delivery person can contact you or the recipient if necessary.
Next Business Day delivery is available on certain flower options.
Shipping and handling is typically included in the price of the flowers.
Bouquets and Vase Arrangements
Costco offers everyday and special occasion bouquets and vase arrangements.
The vase arrangements arrive with a vase, but the recipient has to trim the flowers and put them into the vase. The same goes with bouquets, but the recipient will have to use their own vase.
Occasions
Costco.com offers flower arrangements for the following occasions:
birthday
anniversary
get well
sympathy
thank you
new baby
seasonal – Valentine's Day, Easter, Mother's Day, fall, Christmas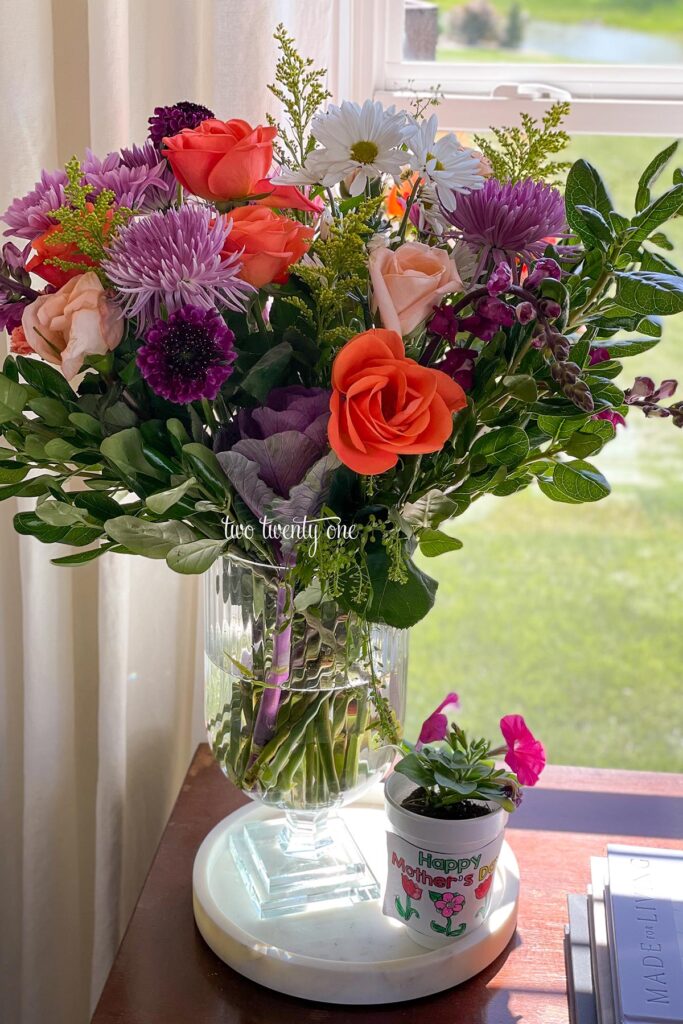 Costco Bulk Flowers
If you're in need of 50 roses, Costco.com has you covered. Bulk flowers are offered in a wide array of colors. Choose from 12 different colors of roses.
The following flowers are offered in bulk:
roses … 50 stems for $50
rose petals … 5,000 petals (4 pounds) for $75
baby's breath … 100 stems for $75
hydrangeas … 24 stems for $60
mini green hydrangeas … 40 stems for $65
Gerbera daisies … 60 stems for $70
carnations … 100 stems for $60
white and green filler flowers … 100 stems for $70
roses and calla lilies … 105 stems for $120
hydrangeas and calla lilies … 60 stems for $110
alstroemeria … 80 stems for $53
floral variety combination … 115 stems for $100
assorted green filler … 100 stems for $70
mountain bouquets … 10 for $80
mini floral centerpieces … 9 for $110
Fresh Winter Garland and Wreaths
Beginning in November, Costco.com offers a 30-foot fresh cedar garland for $39.99. They also sell a 26″ Fresh Scent of Season wreath that includes a mix of evergreens.
Keep in mind the garland and wreath are less expensive in-store. So I suggest buying in-store if they're available at your local Costco.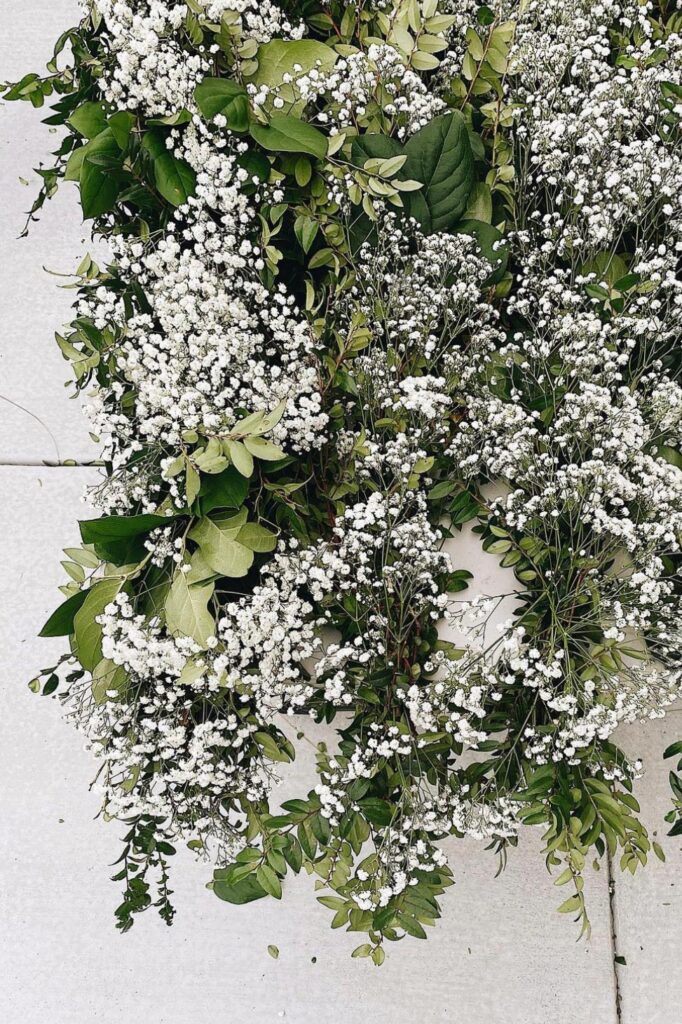 Costco Wedding Flowers and Event Flowers
Greenery
If you're planning a wedding and looking for affordable and fresh greenery, Costco is a great option. They offer a variety of options for greenery. Not only is it cost-effective, but it's also a convenient option as you can order online and have it delivered straight to your doorstep.
fresh garland … 25 feet for $110
fresh table runner … 4 six-foot runners for $110
fresh wedding greenery packages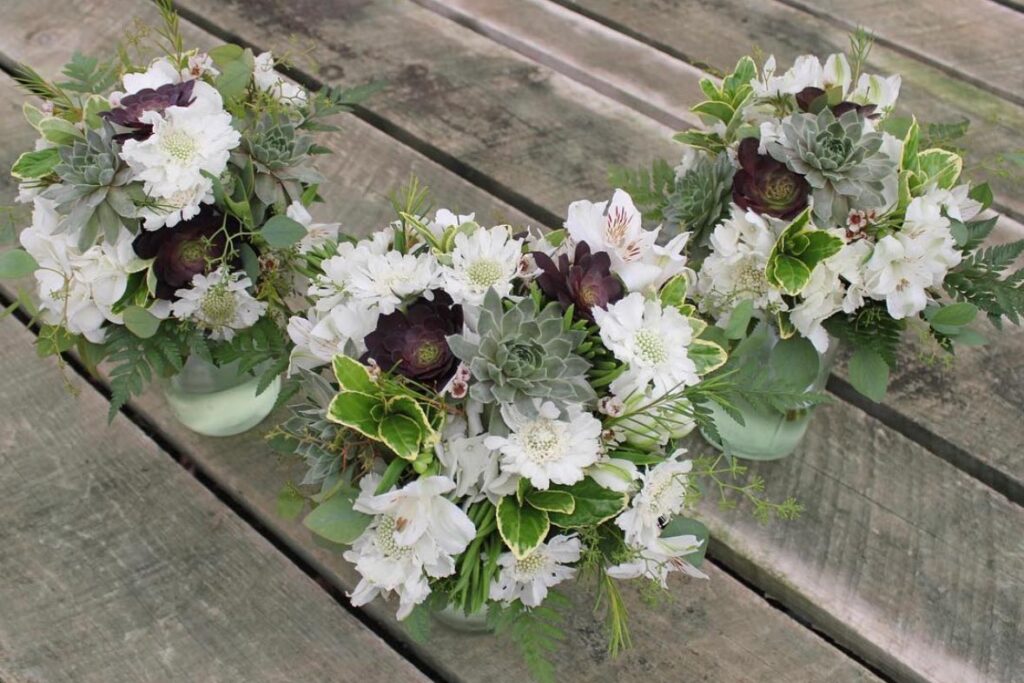 Wedding Flower Packages
Most often, Costco offers three different color palette wedding packages. The current color palettes are white, blush, and orange. Each package features a variety of flowers.
Costco offers three different sizes of wedding packages. The cost per package ranges from $220 to $550, depending on the size of the flower collection.
4 piece collection … 4 centerpieces for $220
10 piece collection … 1 bridal bouquet, 2 bridesmaids bouquets, 3 pin-on corsages, 3 boutonnieres, 1 bag of rose petals for $290
20 piece collection … 3 bridal bouquet, 3 bridesmaids bouquets, 2 centerpieces, 6 pin-on corsages, 6 boutonnieres, 1 toss away bouquet, 1 bag of rose petals for $550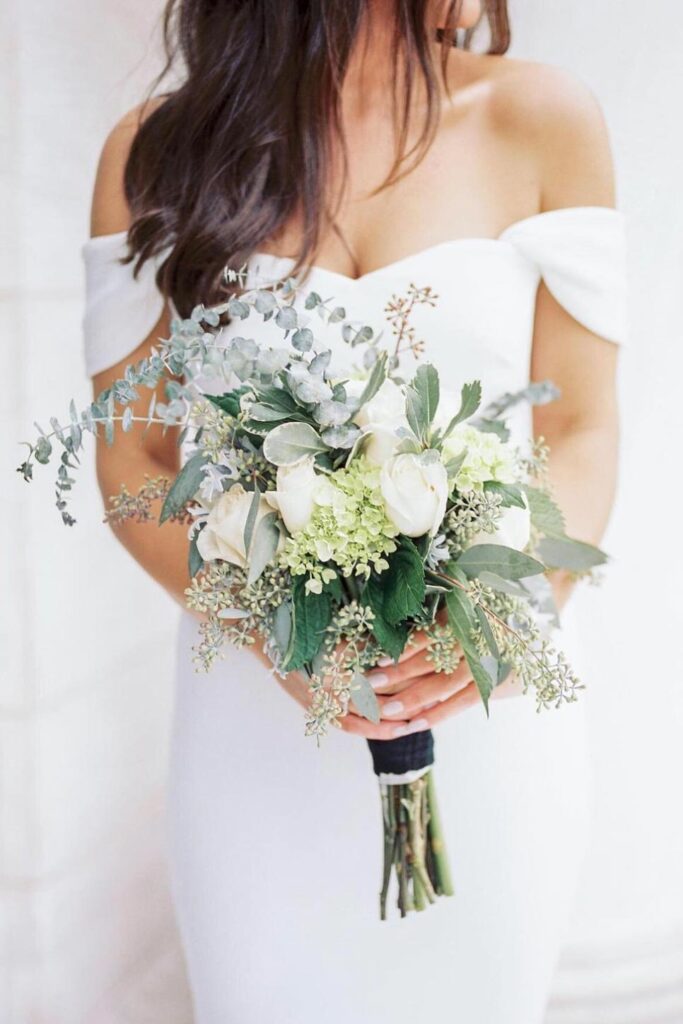 Rose Petals
Costco.com sells 5,000 petals (4 pounds) for $75. The rose petals come in four different colors– red, white, pink, and dark pink.
Utilizing rose petals for your special event is very cost effective.
I used Costco rose petals in the tiered glass hurricanes I made for our wedding reception. I saved money by putting these on half the tables and floral centerpieces on the other tables.
FAQ
Is it cheaper to buy flowers at Costco?
Costco is a cost effective option for buying flowers for everyday or special occasions. Trader Joe's is another retailer with inexpensive flowers.
How far in advance should I order Costco bulk flowers?
It's recommended that you order your Costco bulk flowers to arrive at least two days before your event.
Where are Costco flowers shipped from?
Costco sources their fresh flowers from Colombia.
Are Costco wedding flowers a good deal?
Yes! A 20 piece wedding package is $550. A similar amount of flowers would cost around $1,000 from a florist.
How long do Costco roses last?
The typical vase life of roses is 10 to 20 days.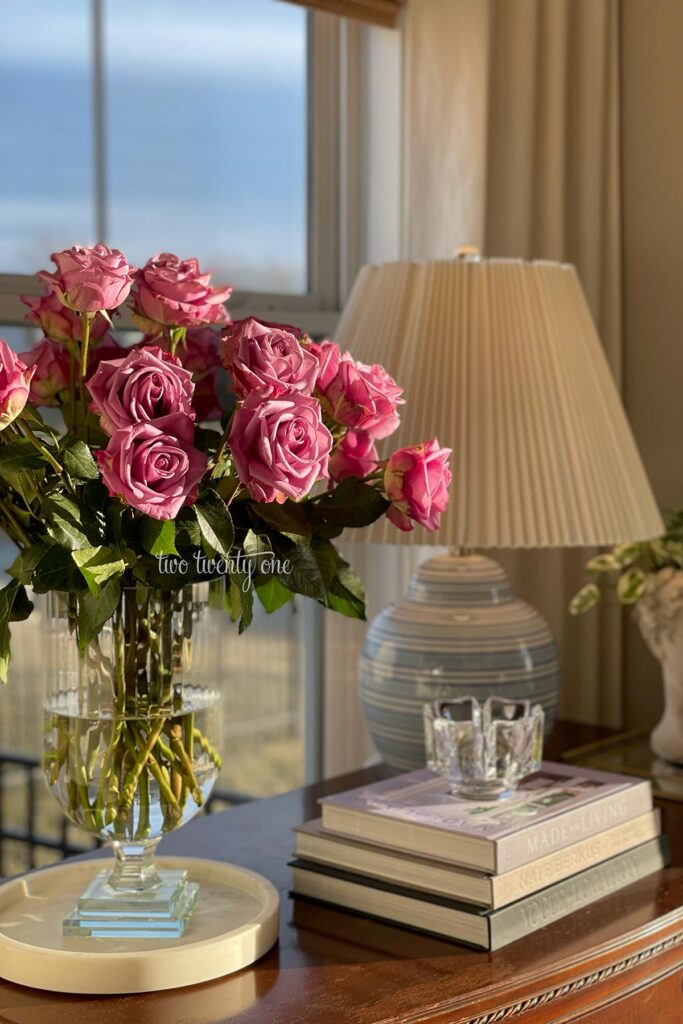 How do you keep Costco flowers alive?
A few tips are to change the water often, keep leaves out of the vase water, and keep flowers out of direct sunlight. For more tips, check out my blog post on getting the most vase life out of your fresh flowers.