Trader Joe's Flowers: What to Buy (and What to Skip)
Trader Joe's is a great place to find flowers for any occasion. The prices are reasonable, the selection is good, and the quality is excellent. Whether you're looking for something seasonal or year-round, you'll definitely be able to find it at Trader Joe's.
Varieties of Flowers Found at Trader Joe's
Trader Joe's carries a wide variety of everyone's favorite flowers and greenery throughout the year. Whether you're looking for flowers for yourself, for a friend, or even just to fill in some blank spots in an already existing arrangement in your home, you can likely find it at Trader Joe's!
From experience, here's the type of flower you can find at your local Trader Joe's, but keep in mind different areas or climates may have different selections.
Focal Flowers
Focal flowers are great on their own or in a mixed arrangement. Trader Joe's sells a great selection of focal flowers ranging in price from $3.99 to $9.99 per bundle. The bundles vary in size.
Roses
Chrysanthemums
Hydrangea
Gerber Daisies
Tulips
Ranunculus
Sunflowers
Big Carnations
Lilies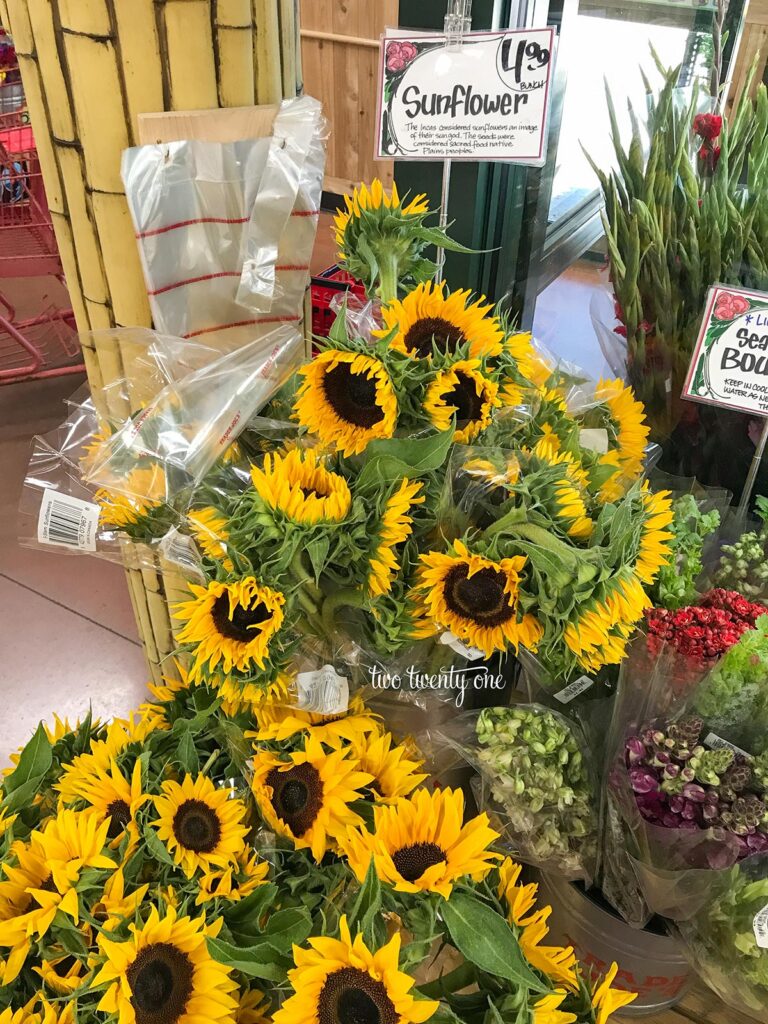 Filler Flowers
Baby's Breath
Alstroemeria
Stock
Statice
Mini Carnations
Spray Roses
Chamomile
Hypericum Berries
Unicorn Gypsophila
Gerbera Daisies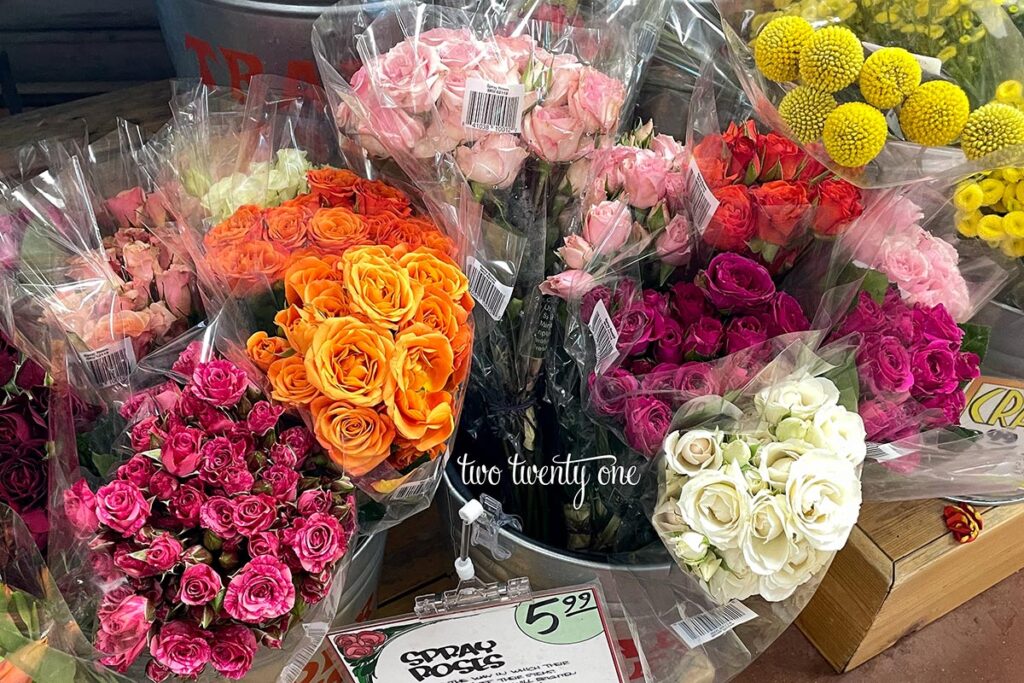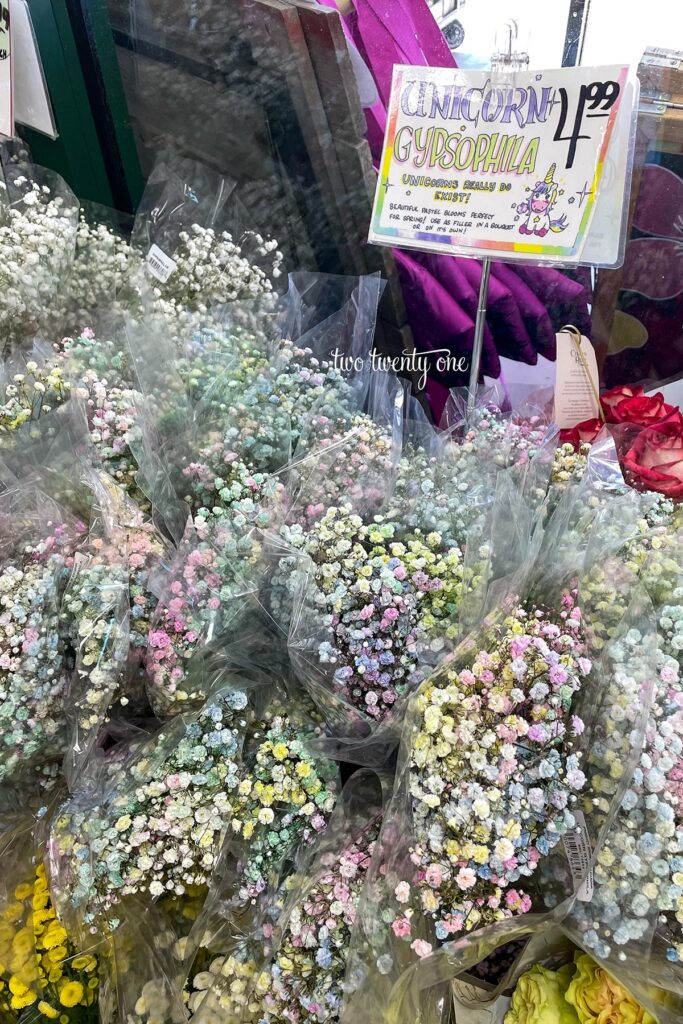 Filler Greenery
Silver Dollar Eucalyptus
Baby Blue Eucalyptus
Seeded Eucalyptus
Gumdrop Eucalyptus
Italian Ruskus
Variegated Pittosporum
Bupleurum
Cress
Myrtle
Seasonal Trader Joe's Flowers
Trader Joe's offers seasonal flowers in spring, summer, fall, and winter. The selection varies by season, but you can always find a good variety of beautiful blooms to choose from. The prices are reasonable, and the quality is excellent.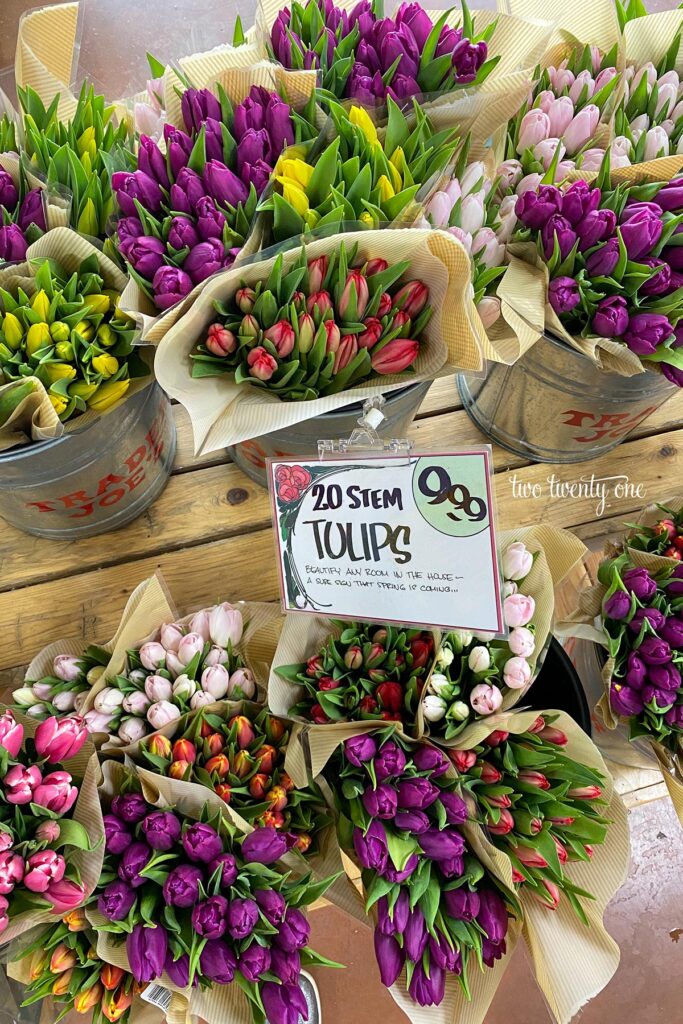 Spring
Daffodils arrive at Trader Joe's as early as February. Ranunculus are available at Trader Joe's from March until April. Pussywillow branches hit the flower section in April.
Daffodils
Ranunculus
Peony Double Tulips
Pussywillow Branches
Flowering Branches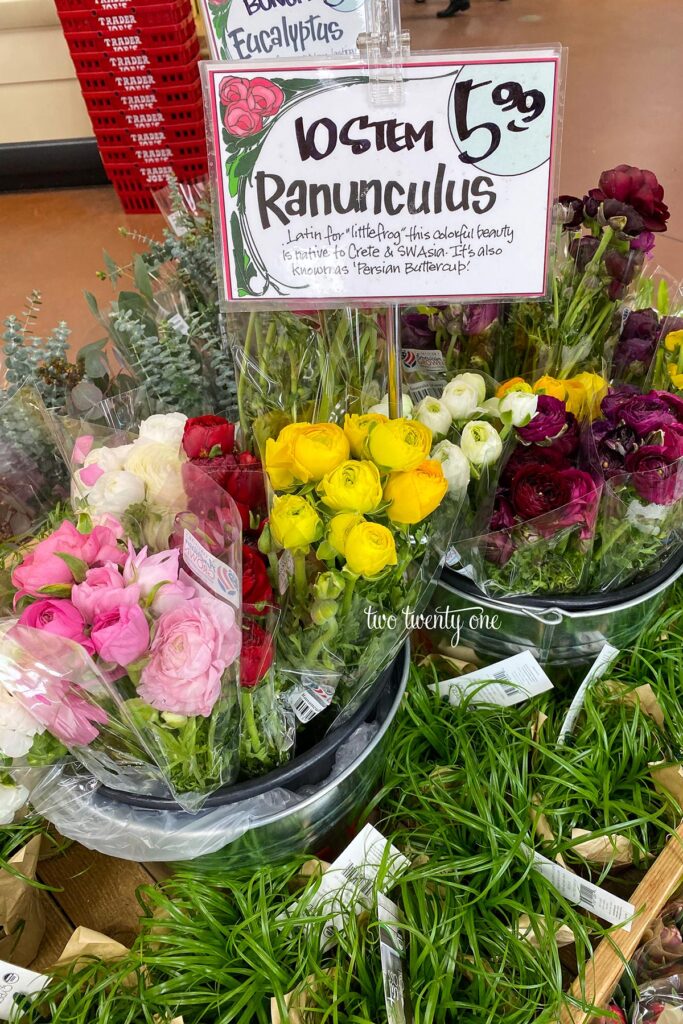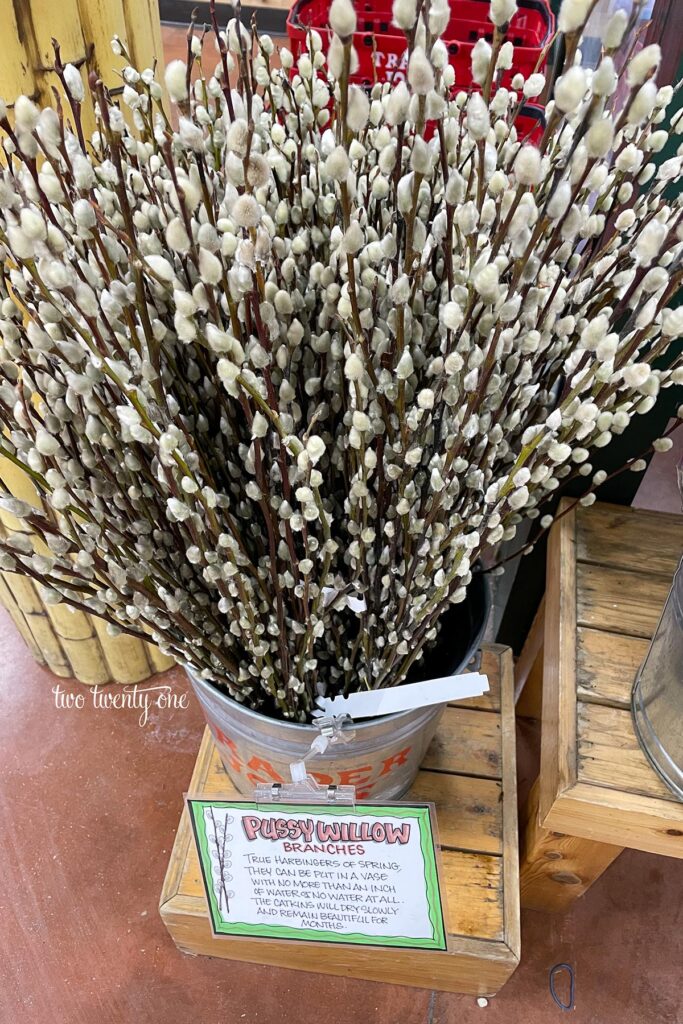 Summer
If you don't or can't grow peonies, expect to start seeing peonies in May at Trader Joe's. Depending on the weather of the season, peonies can remain available until mid-July.
Peonies
Sunflowers
Green Shamrock Hydrangea
Country Roses
Gladiolus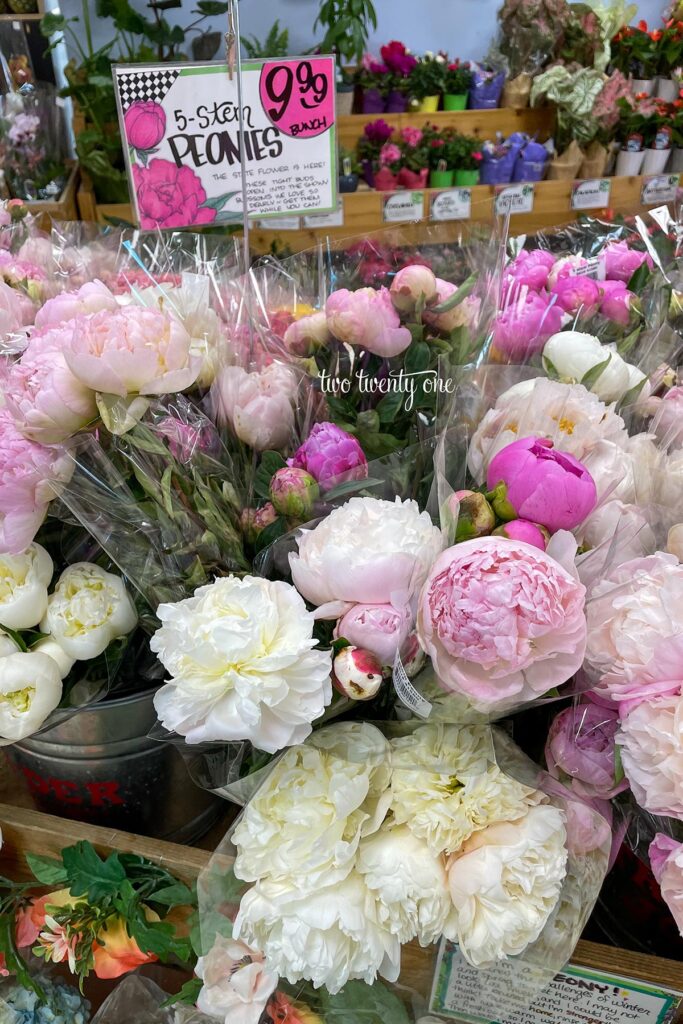 Fall
A wide variety of fall blooms appear in Trader Joe's stores beginning in September.
Chrysanthemums and sunflowers are among the most popular, but there are also many other beautiful options to choose from.
Sunflowers
Craspedia
Chrysanthemums
Dahlias
Goldenrod
Feverfew
Wax Flower
Grasses
Millets
Leucaden
Ornamental Peppers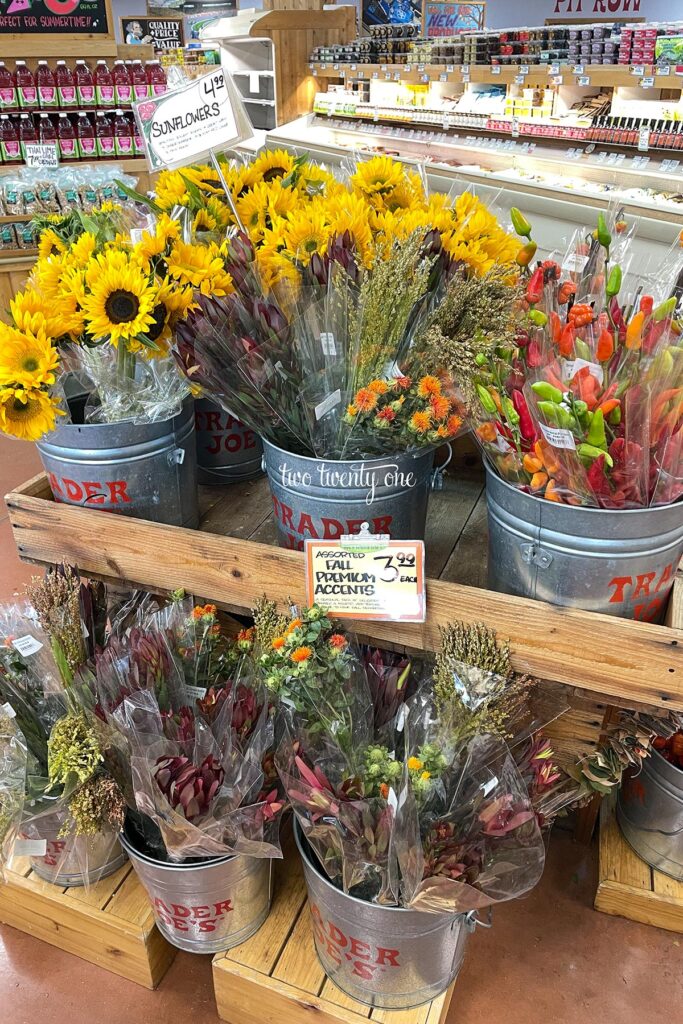 Winter
Trader Joe's carries a lot of wonderful Christmas greenery and winter greenery beginning in November. They offer a wide selection of wreaths, garlands, swags, bundles, and tabletop trees.
Boxwood wreaths
Mixed evergreen wreaths
Evergreen garland
Evergreen swags
Grinch grump trees
Mixed winter greens bundles
Holly
Cedar
Hypericum Berries
Chinese New Year Mums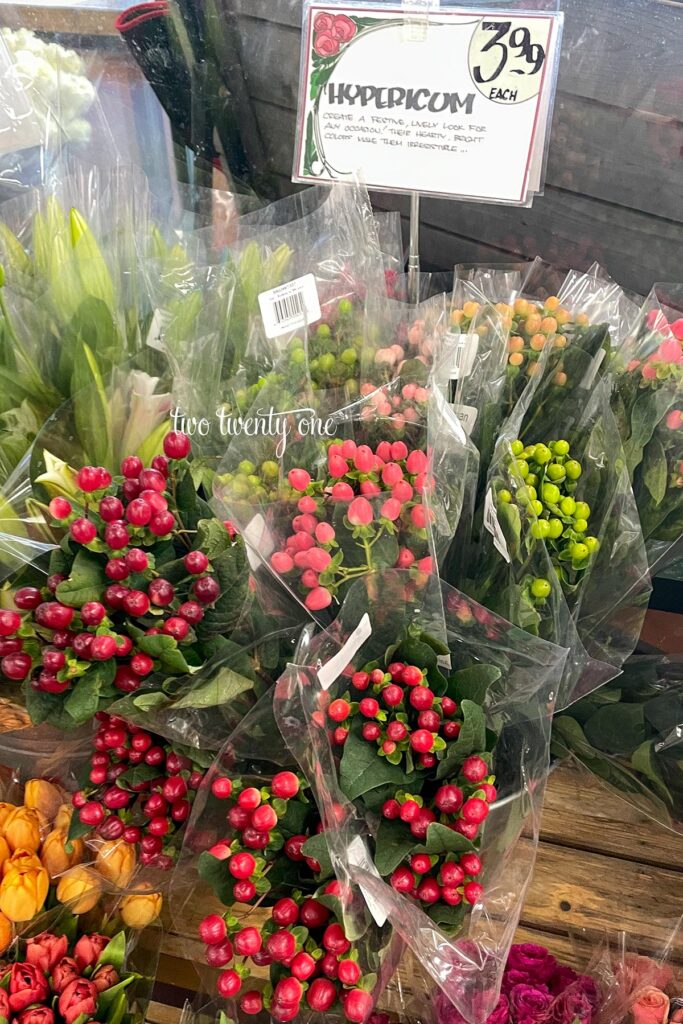 Pre-Arranged Flower Bouquets
If floral arranging isn't your thing or you're short on time, Trader Joe's sells pre-arranged flower bouquets. These bouquets typically have a mix of focal and filler flowers and filler greenery.
The pre-arranged flower bouquets range in size and price. The prices range from $3.99 to $12.99.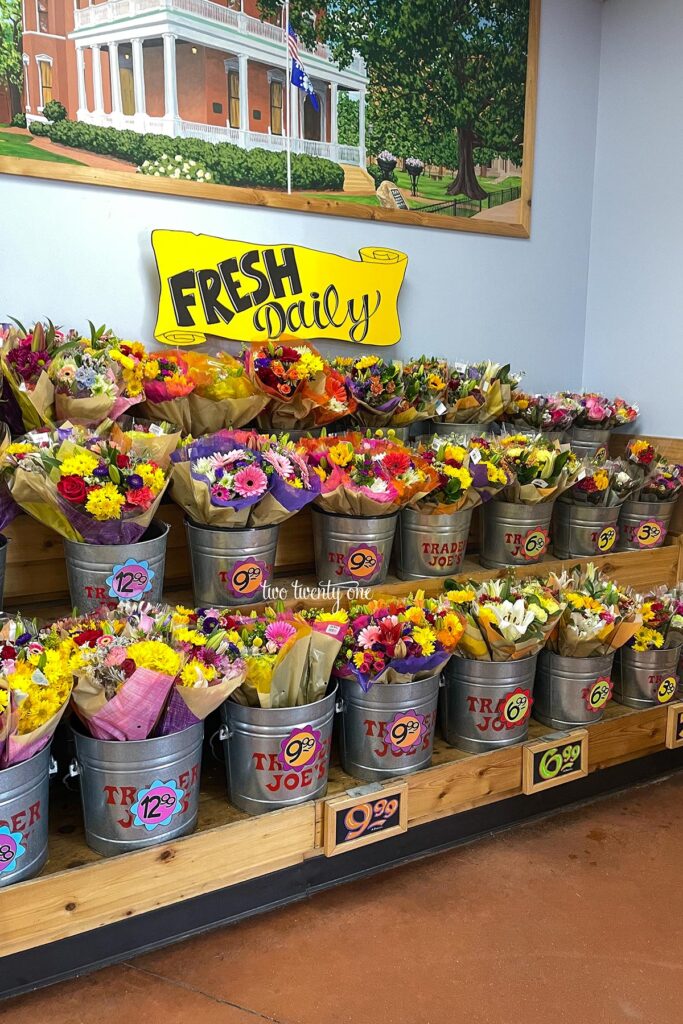 Trader Joe's Flower Prices
Prices of flowers at Trader Joe's range from $3.99 to $12.99.
Flowers to Skip at Trader Joe's
If you have pets, it's best to avoid the following flowers as they're poisonous.
Hydrangea
Daffodils
Baby's breath
Alstroemeria
Tulips
Chrysanthemums
Lilies
Eucalyptus
Unicorn Gypsophila
Holly
Using Trader Joe's Flowers for an Event
Do you have a special event in the future like a baby shower or birthday party and you'd like to use fresh flowers? Head to Trader Joe's about three weeks ahead of time and ask to speak with the flower order writer. They should be able to give you a selection and prices that you can special order.
One caveat is there might not be a choice for specific colors. And keep in mind this may not be available at all stores, but it never hurts to ask!
There is no discount when buying bulk Trader Joe's flowers.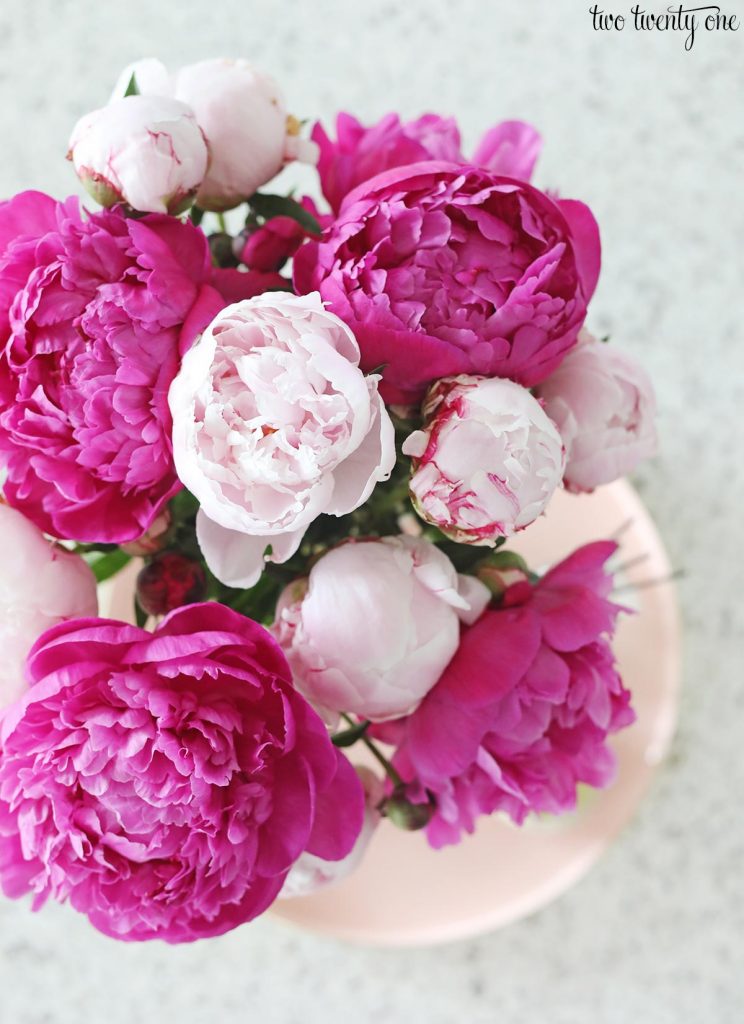 Trader Joe's Flower Tips
Ask for a Bucket
Do you have to drive more than 20 minutes to Trader Joe's or more errands to run after stopping by TJ's? Ask for a bucket of water for your flowers as soon as you get to the cash register. A team member will need to grab the water from the back and that can take a couple minutes.
Ask for a Box
Buying a large amount of flowers but you have a short drive home? Ask for a wine box to keep your flowers upright and from getting crushed. Trader Joe's wine boxes are perfect because they're compartmentalized.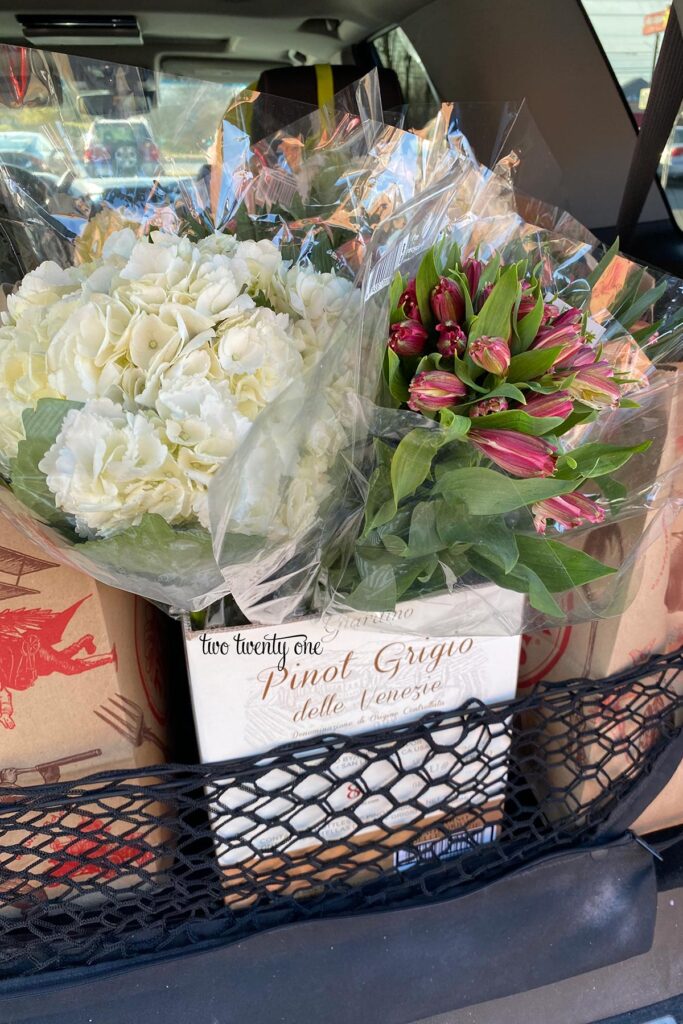 Call Ahead
Looking for a specific variety of flower? Call your local Trader Joe's and ask if they have any in stock before making the drive to the store. Most of the time, they'll gladly check the inventory for you.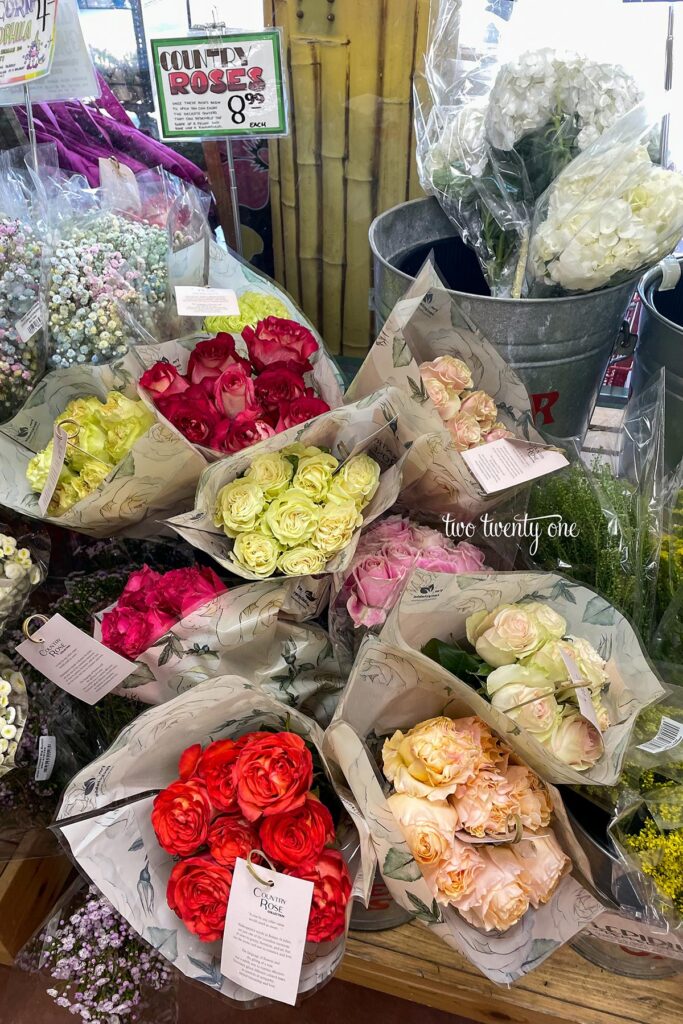 FAQ
Does Trader Joe's have Christmas greenery?
Yes, Trader Joe's offers a wide variety of Christmas greenery beginning in November.
Why are Trader Joe's flowers so cheap?
Trader Joe's flowers are inexpensive because they purchase their flowers in in bulk, direct from growers.
Can you return flowers to Trader Joe's?
Yes, you can return flower to Trader Joe's, with or without a receipt.
How much are Trader Joe's peonies?
As of spring, 2022, the cost for a 5-stem bunch of peonies is $9.99.
How much do Trader Joe's flowers cost?
Most flowers range in price from $3.99 to $12.99 per bunch/bouquet.
How do I get fresh flowers to last longer?
Check my blog post where share helpful tips to get the most life out of your fresh flowers.