In an attempt to build up my artwork for the gallery wall I'm putting in my home office/craft room, I came up with this glitter bombed piece of work. It's Andy Warhol meets Liberace. Or something like that. I was going to say Andy Warhol meets Kesha. But I'm not a fan. Homegirl has got to go.
Anyway, I came up with the idea to pay homage to my state by covering it in glitter. You can never go wrong with copious amounts of gold glitter. Never.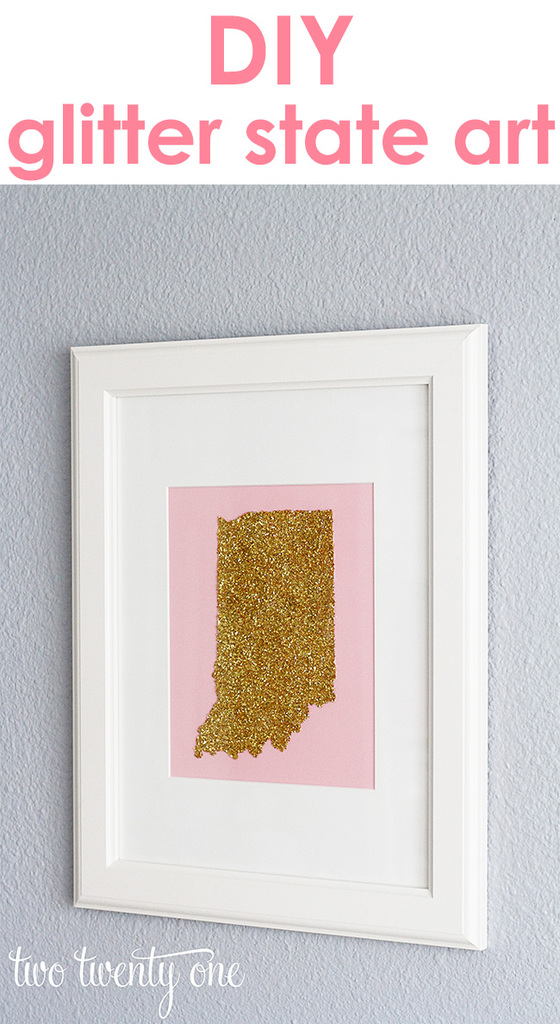 I started by finding an image of my lovely state through a google images search. Then I sized and flipped the image in Photoshop. Why? Because when I cut it out I didn't want any of the black outline to show. You can flip images in Word. Just google it.
I printed it out on card stock. The card stock is important. This won't work very well with regular ole paper.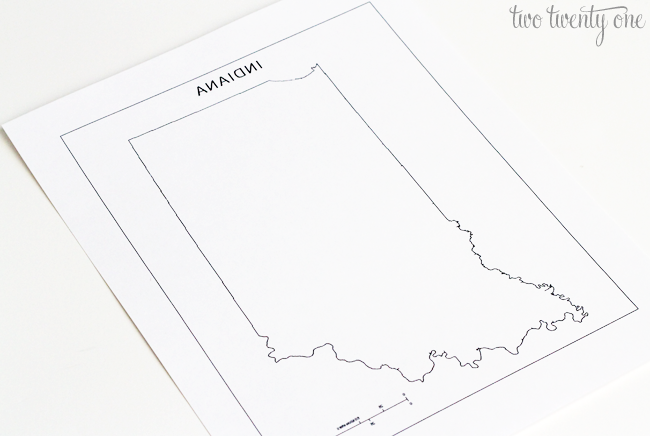 Then I cut it out (see how there aren't any black lines on this side?) and grabbed my Mod Podge. I put a thick layer of Mod Podge on the cut out with a foam brush. Make sure you put enough Mod Podge on, but don't go too crazy.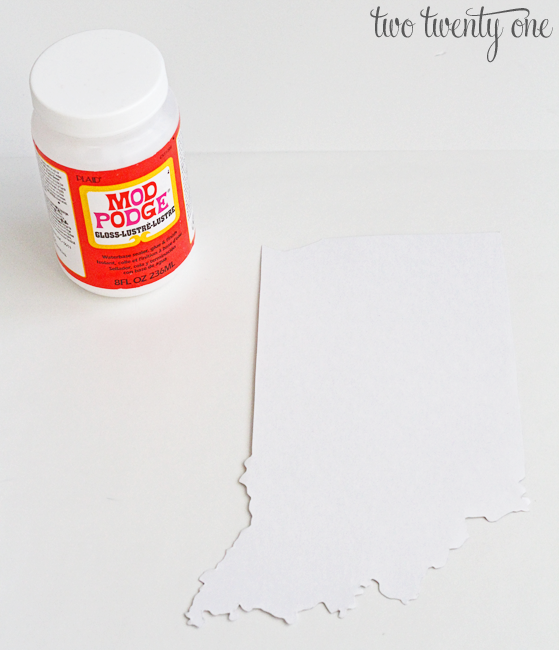 I grabbed my gold glitter and covered the Mod Podge covered state. You can go crazy with this step.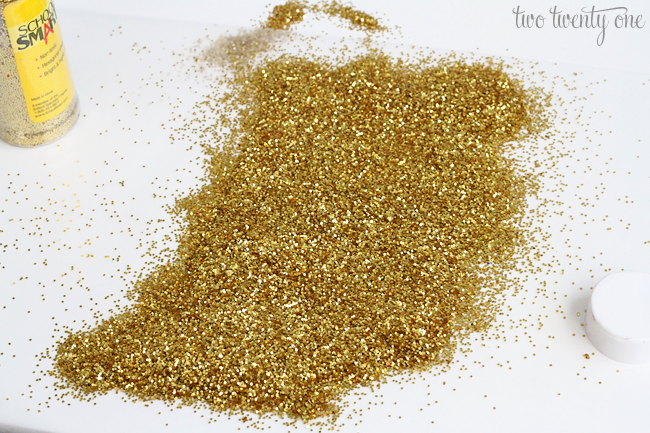 I waited until the Mod Podge had dried and shook off the excess glitter. There were some spots where the glitter didn't stick well so I dabbed some Mod Podge on with a toothpick, poured on some more glitter, and let it dry.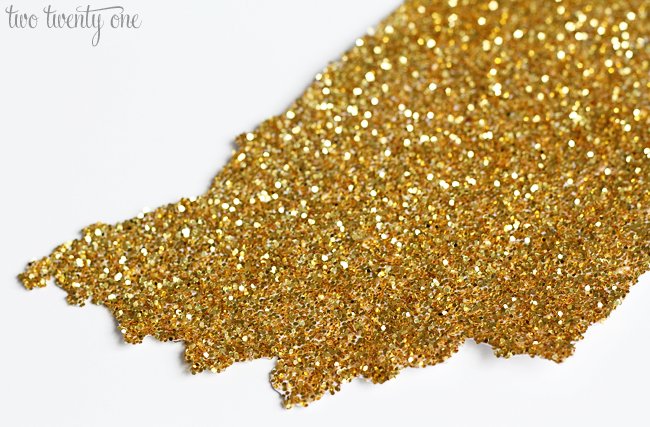 I didn't take a photo of this, but I also sprayed it with Rustoleum clear gloss to seal the glitter. Tip: Spray from at least 2 feet away. Don't go overboard. Spray a light layer and go back and do another layer if needed. If you spray too much it'll look bad. Read more about this step here.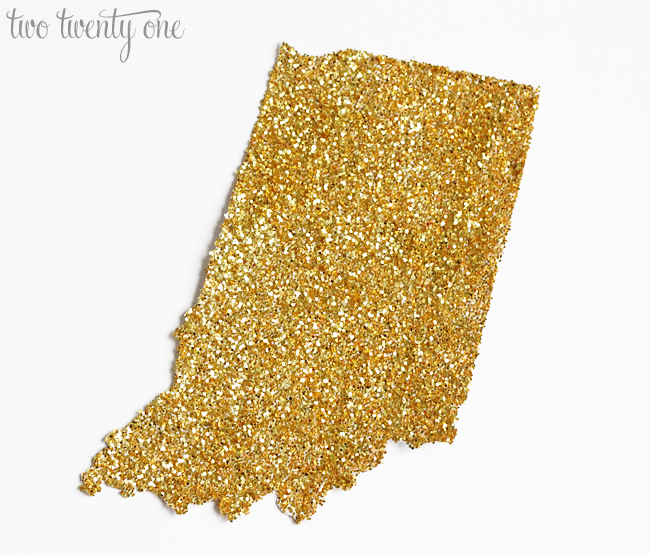 Then I took my goldified Indiana and attached it to a piece of pink card stock with double sided tape. I went with pink because it's what I had and gold and pink look good together. But this would also look great with emerald green, navy, or turquoise paper.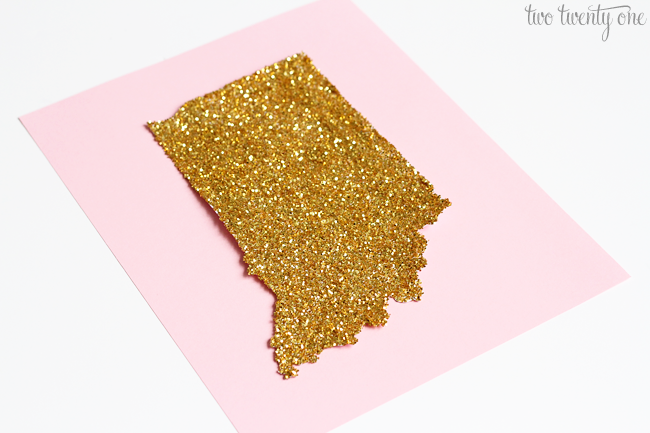 I grabbed an Ikea picture frame with an 8×10 opening and slapped the bad boy in it.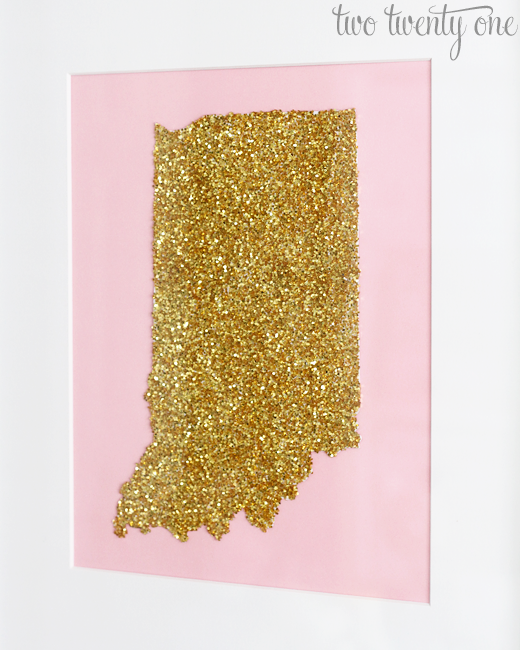 I think it turned out pretty well for a spur of the moment idea.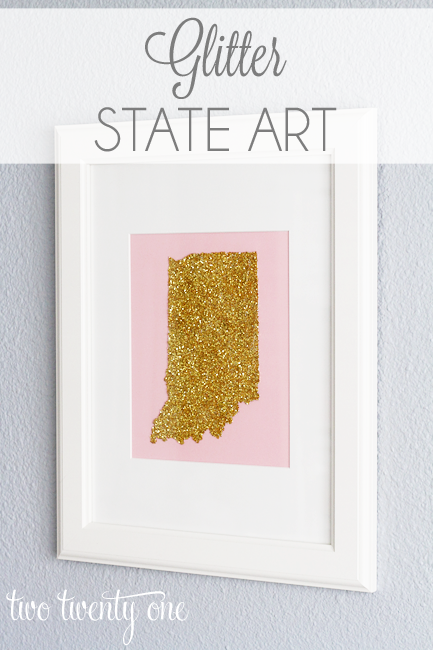 Check out some of my most popular posts!
[catablog_gallery id="5071″ catablog template="gallery"]
Stalk away!