$20 Thrift Shop Challenge
You can only imagine my excitement last week when Sherry from YHL announced the (Completely Unofficial) Macklemore Thrift Shop Challenge.
No idea what I'm talking about? Well, these two fellows Macklemore and Ryan Lewis, who just so happen to be white rappers, got together and created the Thrift Shop song. Finally, thrifter's have an anthem. And I have a reason to go around calling people cold a$$ honkies. It's such a momentous song my best friend, Natalie, promised to play it at my funeral should I die before her. Now that's friendship, people.
So I put $20 in my pocket and hit up one of my favorite thrift shops to pop some tags.
Hello, Andrew Jackson.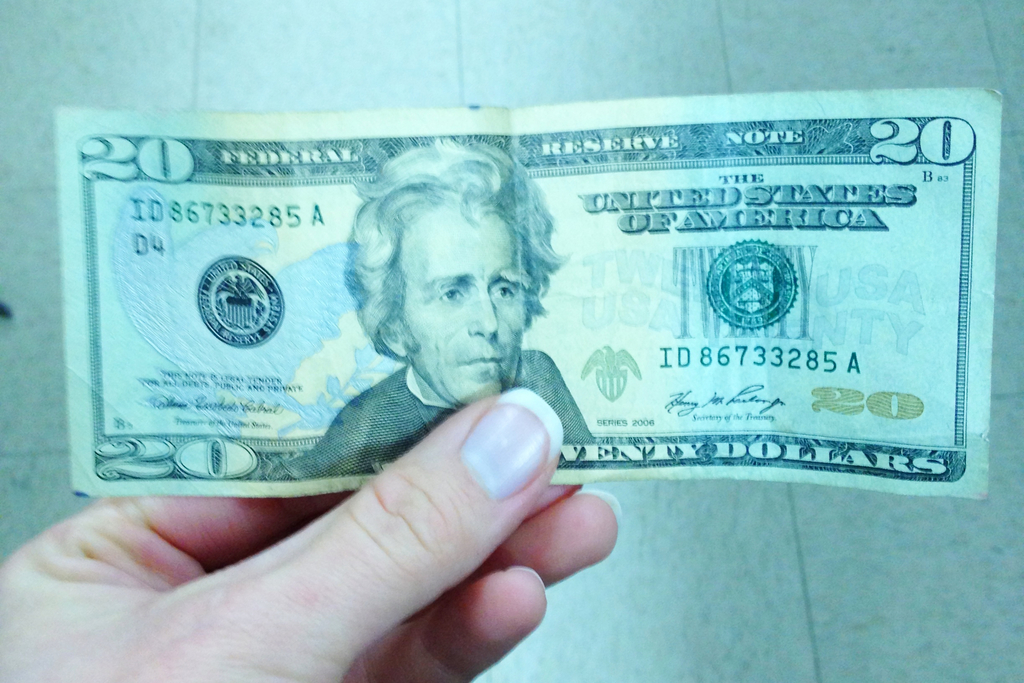 Now, before I show you what I scored, I'll share with you some of the treasures from the song that I spotted while scouring the racks.
While they aren't gator or green, they're still awesome. And I bet you wish you had a pair.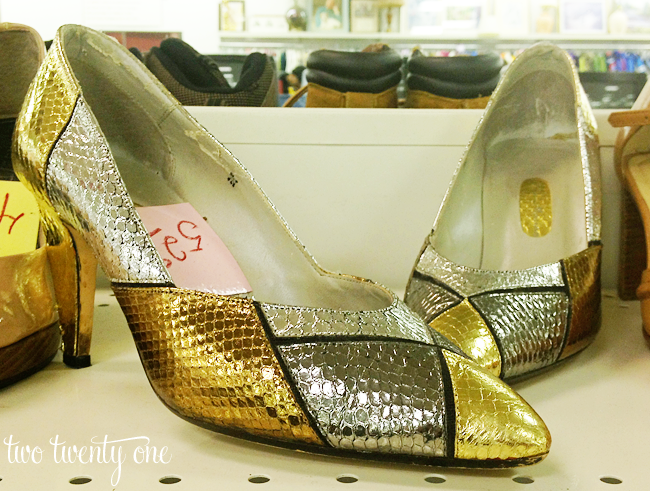 House slippers. These are super classy house slippers. You could totally pass these off as real shoes, and no one would know how fuzzy and soft they are on the inside.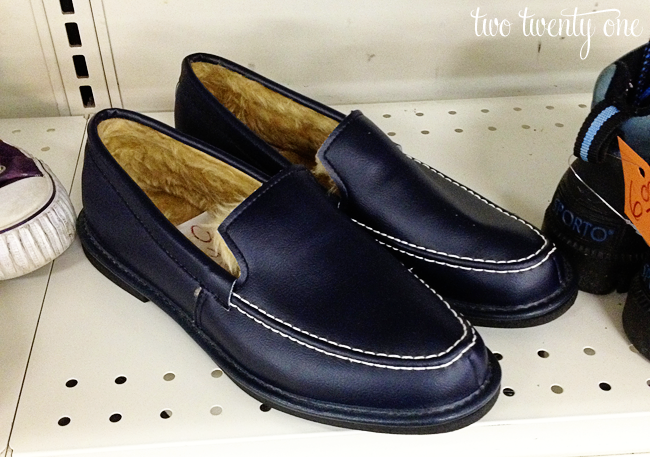 Some dookie brown leather jackets.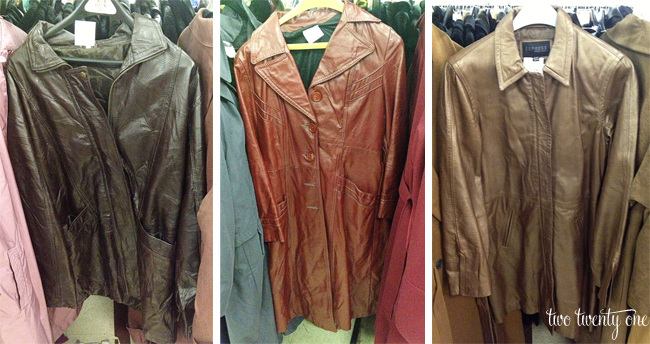 A skeet blanket. Space Jam, anyone?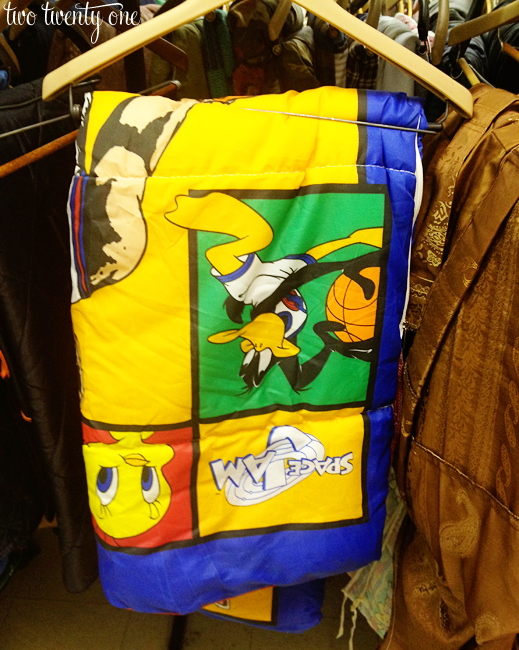 The Velcros.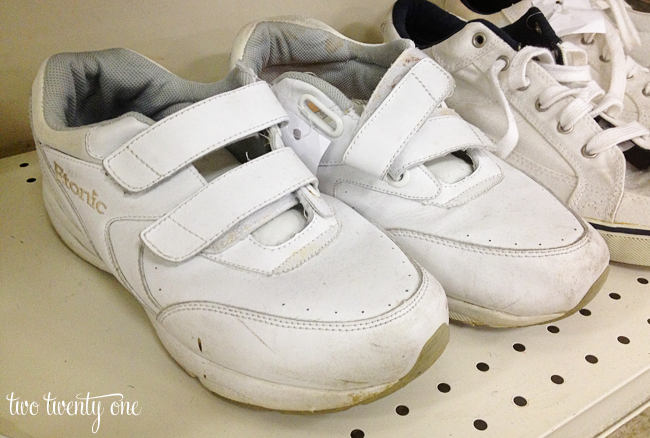 A big a$$ coat.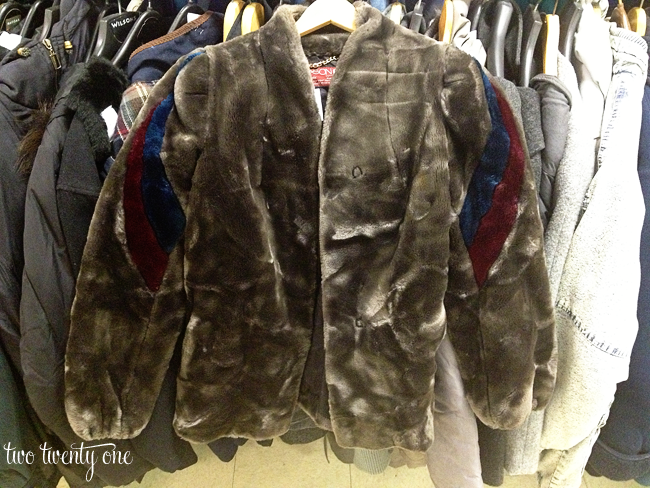 Alright. So I only found one thing I wanted to bring home with me. A gold pocketbook. For $2.66. Booyah.
I've been looking for a shiny clutch to go with the outfit I'm wearing for my birthday dinner tonight. But before I brought this bad boy home it had to pass my smell test. As many of you know, I have a very sensitive sense of smell. So yes, I was the weirdo casually attempting to sniff out a purse at the thrift shop. Thankfully this little beauty passed the stank test. A dryer sheet put inside the clutch overnight is all it needed.
A Clorox wipe later and this gem is ready to go. It looks smokin' with the necklace I'm wearing tonight, no? (The necklace is a J. Crew cupcake necklace knock off. Psh. I frequent thrift shops, like I'm going to pay $118 for a necklace.)  I'll do my best to post a photo of my full ensemble on the Instagram (@twotwentyone) tonight if you'd like to stalk me.
Want to see some of my thrift shop finds from the past? Go here or here or here.
Are you a tag popper?
Did you participate in the Thrift Shop Challenge?
What did you score?
Great news! Macklemore & Ryan Lewis's album 'The Heist' (MP3 version) is on sale for $3.99 on Amazon.