Thrifting Finds & Tips (part one)
I don't know about you, but I'm a big fan of thrifting. I love the treasure hunt aspect of it. When you walk into a thrift store you never know what you're going to find. It's kind of like playing the lottery, only you're not winning gobs of money– you're winning a coveted item, usually for cheap. But I'm pretty sure the high that you get from winning the lotto and finding a treasure can be somewhat comparable.
Ok, so some people will tell you to go thrifting on certain days. Many say that Wednesdays are best, and that the weekend is the worst because things are picked over. These bad boys below defunct that rule. I scored these vintage Ball Mason jelly jars at Goodwill on a Saturday… afternoon… on 50% off Saturday. 50% off Saturday is easily the busiest day of the month around these parts.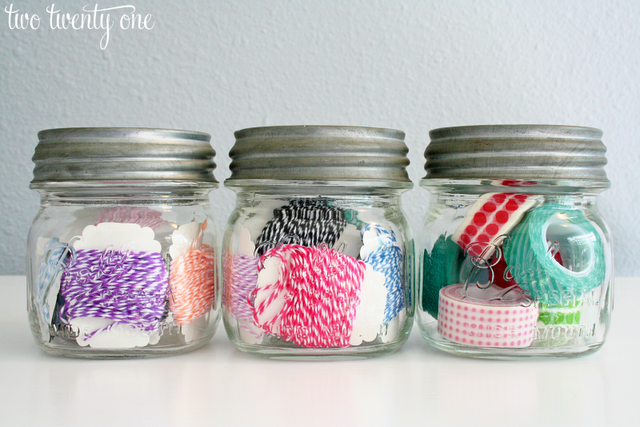 There were about 20 of these majestic vessels on the shelf. I stood there contemplating grabbing all of them. They were $1.99, but since it was 50% off Saturday they were only $1 each. 13 of the best jars landed in my cart. I was absolutely giddy.
I plan on using them to store odds and ends in my home office. I've already started storing my Target washi tape and ebay bakers twine in them.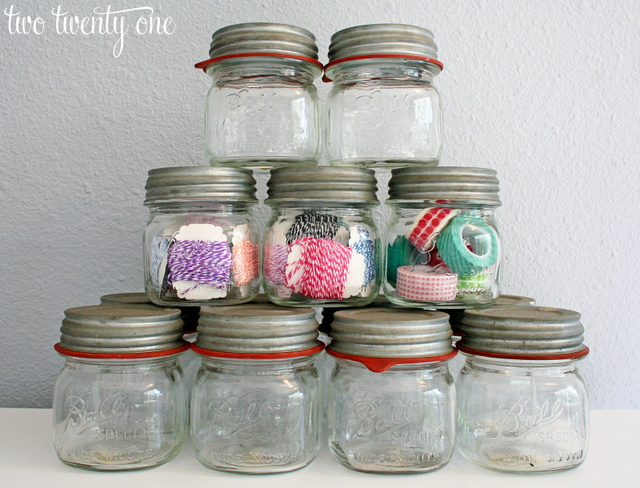 Here's a tip: go often. I live within 10 miles of 5 different Goodwill stores. If I'm in the area, I'll stop in and take a look. My job requires a lot of driving, so if I have time, I'll stop in a store.
I came across this blue Mason jar at a Goodwill when I was between therapy visits. It was $1.50. Cha-ching. The little vintage deer were found at a thrift store in Northwest Indiana. My best friend and I went on a thrift store tour one weekend last fall (
mentioned in this post
).
Another tip:  don't be afraid to haggle. There are some stores where you can't haggle, but the deer were at a family-owned thrift store. I went back and forth with the owner and walked out paying $3 for 4 deer.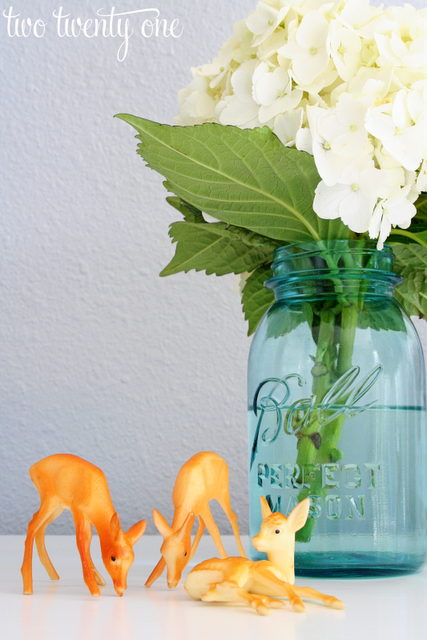 Bambi also came with the set. Doesn't he look like he's saying, "Whatchu lookin' at?" Sassy little fellow he is.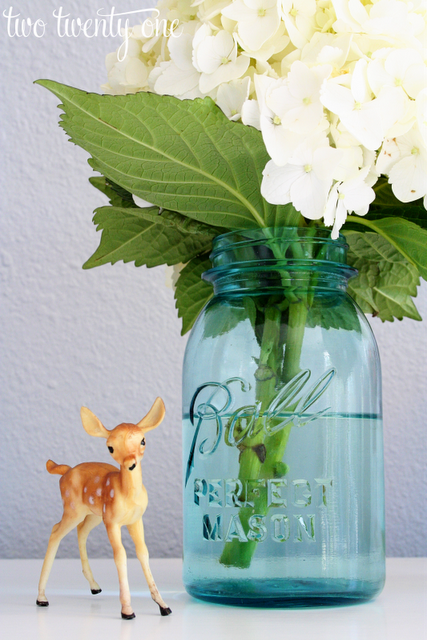 I came across these $2 vintage tatting threads while on the thrift store tour. They set on top of my recently made over sewing cabinet.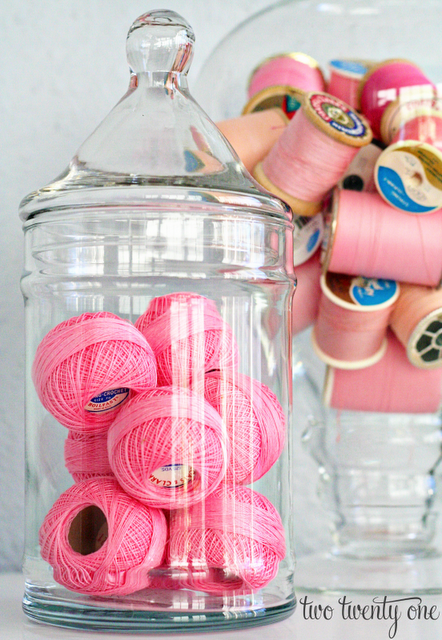 Do you have a Goodwill Outlet in your city? No? You're. Missing. Out. We have 3 in Indianapolis. The Outlet is a true treasure hunt destination. All the items are put into huge bins and wheeled out into a huge, open area. People feverishly dig through the bins. Wearing gloves is encouraged because sometimes there are unknown objects (and liquids) in the bins. There's nothing like wishing you had gloves when you grab something and it's wet. Gag. And one of the best things about the Outlet? Goods are sold by the pound ($.49 – $.79 per pound).
I found these vintage pink canisters at a Goodwill Outlet. They cost a whopping $1. I gave them a good bath when I got home and stuck a candle in each to get rid of the funky smell.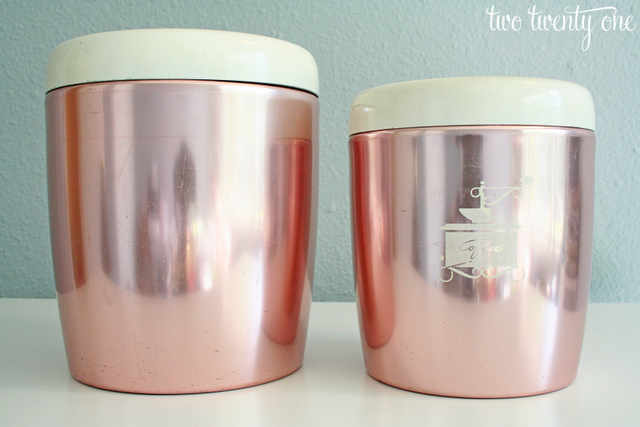 I like through the hardback book sections at thrift stores. Books are such cheap and easy decor pieces. I especially love the Reader's Digest condensed books. The patterns are so fun, and you'll find these everywhere.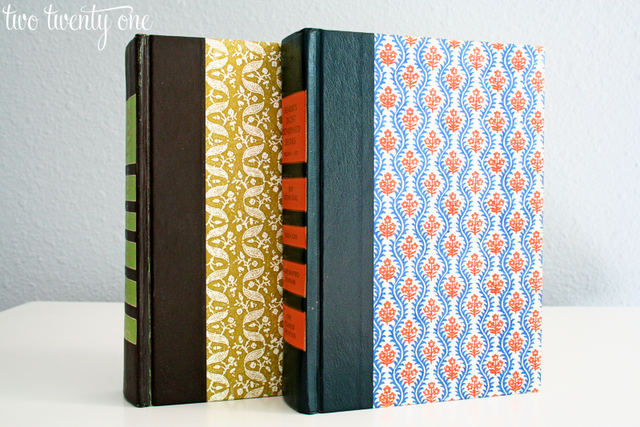 What is your best/favorite thrift store find?
Do you have a thrifting tip or trick to share?
Who wants to take a field trip to Indianapolis and hit up the Goodwill Outlet with me?
Come back tomorrow for part two!