Thrifting Finds & Tips (part two)
I thought I would go into more detail about the Goodwill Outlet today since many of you seemed so intrigued yesterday. As luck would have it, my 9AM appointment flaked on me yesterday morning so I had time to hit up the Outlet before my next appointment. Was this destiny? I think yes.
So this is what the Goodwill Outlet looks like from the outside. (If you follow me on
instagram
you would have seen this yesterday morning.)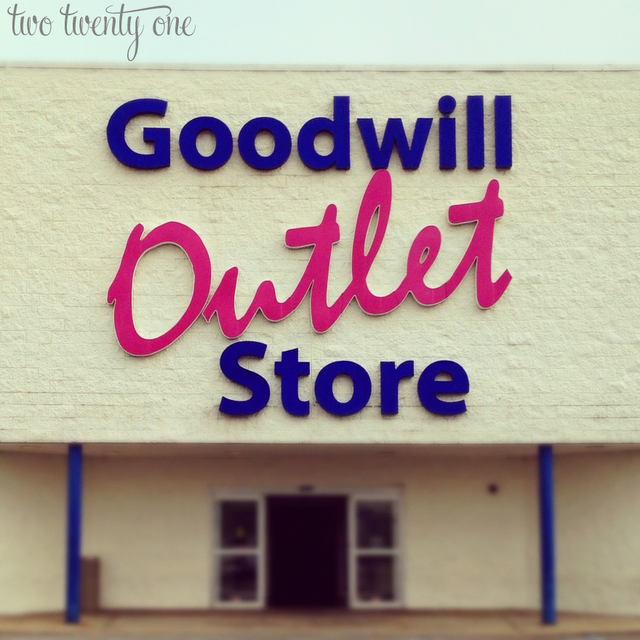 And this is what it looks like inside. The big blue bins are what you dig through. They are rotated throughout the day. Look out when the guys are wheeling them into the area. My butt was once clipped by one.
I'm so happy my 9AM decided to sleep in instead of answering their door because I had the Outlet score of my lifetime yesterday. Oh my goodness. Even Brad was impressed with my find. I cannot wait to share it with you. (Don't worry, the client finally woke up and called me to reschedule. Their child will not go without therapy this week.)
Let's move on to some more of my thrifty finds.
I found this vintage Glasbake mixing bowl last spring at Goodwill for $3.99, which is a steal because a comparable bowl was listed for $35 on Etsy when I did a search at the time. I absolutely LOVE the color of the bowl. We use it to store and display our non-
refrigerator vegetables in our kitchen.
I have a thing for vintage kitchen bowls. The clear mixing bowl is Fire King. The milk glass mixing bowl doesn't have a stamp on the bottom so I don't know that maker. It doesn't matter though, I still love it.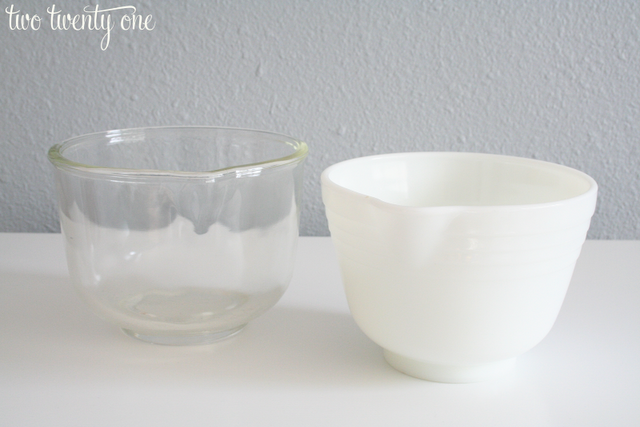 I also have a thing for hobnail milk glass, as seen in this post. Yes, I purposely bought 3 of these vases. I also have a larger version of them.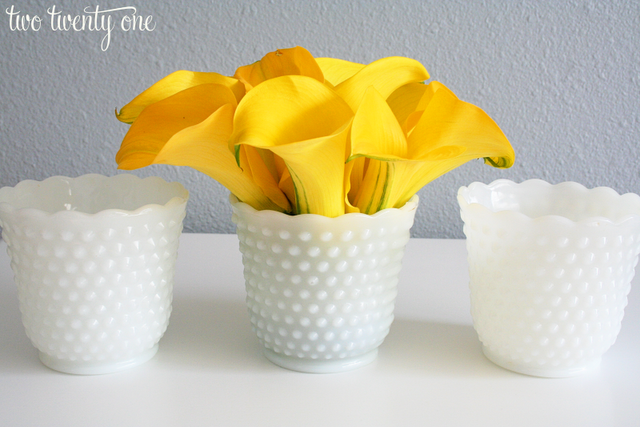 I also own 3 of these same exact vases. Yes, 3. Did I forget to tell you that I'm actually an 85 year old woman who hoards vintage knick knacks?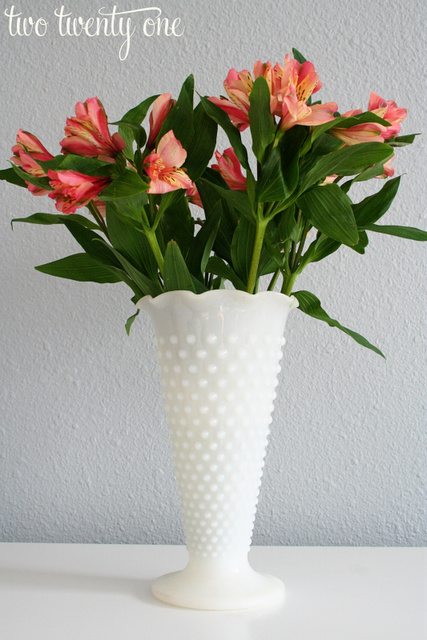 Here's some unsolicited advice for you:  buy alstroemerias (the flowers in the vase above). They are cheap and last up to 2 weeks with little upkeep. I buy mine at Kroger for $4 a bundle. Be sure to read the display date before you buy though. I bought these yesterday and the display date read 5/8/12 so I know that they're pretty fresh.
I do have some pricier thrift store finds. These vintage Fenton hobnail milk glass pieces were found by my best friend in Chicago. They were slightly more expensive because they're Fenton. I think the candlesticks were $12 and the candy dish was $7.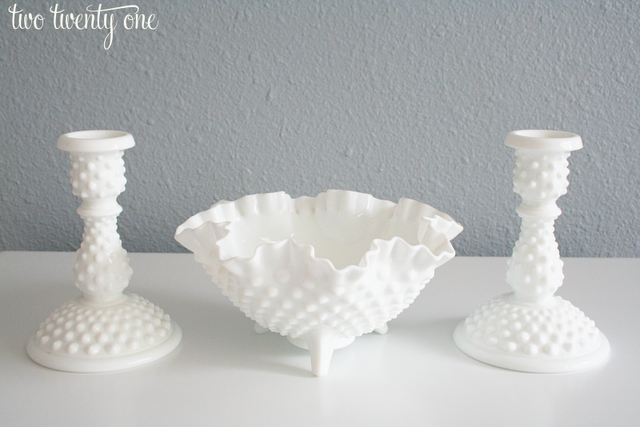 I hope you enjoyed this short thrifting series. My best advice for you is to go often and have fun with it. Thrifting is like a box of chocolates. You never know what you're gonna get.
If you've never been in or seen a Goodwill Outlet, what do you think?
Are you a closeted old lady hoarder like me?