Raise your hand if you like pizza. I'm assuming that everyone reading this has their hand in the air because I don't think I've ever met someone who said, "Ew, I hate pizza. I'd rather eat chewed up food from Alicia Silverstone's mouth."
We love pizza in this house. Always have, always will. Our go-to (semi) homemade pizza is barbecue chicken pizza. It's my kind of recipe because there are 5 ingredients. And I don't know about you, but I love recipes with minimal ingredients.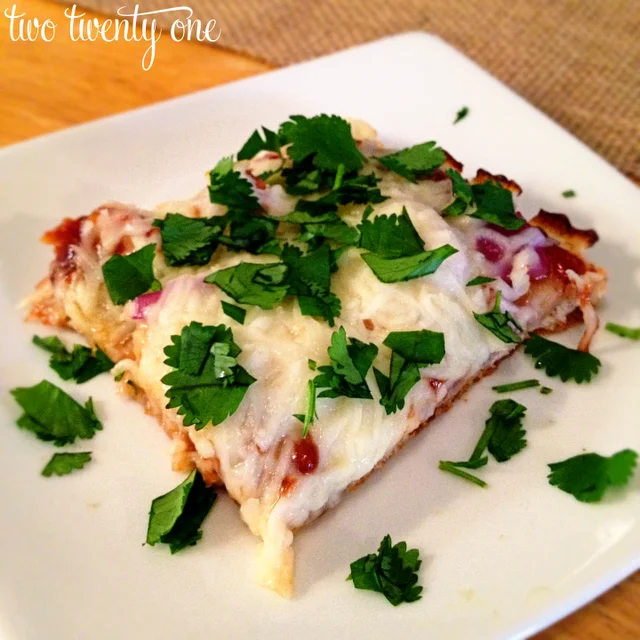 You want to know the ingredients, don't you? OK, here you go. Pizza dough (from your grocer's refrigerator section, you know, next to the crescent rolls), chicken, BBQ sauce (I like Sweet Baby Ray's), 1 red onion, and cheese. Boom. 5 ingredients. The 6th ingredient, cilantro, is totally optional.
If you try out this recipe, feel free to adjust the amounts of ingredients to your liking. I'm not gonna lie, I don't measure very much when I'm cooking so I guestimated the amounts. Use your judgment, friends. It's kind of hard to mess up this recipe.
Here's your handy dandy, printable recipe card. Click on the image to download the card.
What's your favorite kind of pizza?
I'll be linking up at the following parties: