Candy Corn Oreo Truffles {Oreo Truffles}
When I heard about the limited edition Candy Corn Oreos (sold exclusively at Target) my first thought was "Uh, I don't know about that business". But when Kelly said that they are "Amazing. For real." I thought, "Oh, ok, I'll give 'em a try". Then it dawned on me that I could turn them into Oreo truffles. So I grabbed my Oreo Truffle recipe and substituted the Candy Corn Oreos for the 
chocolate Oreos
.
Pure genius I tell you.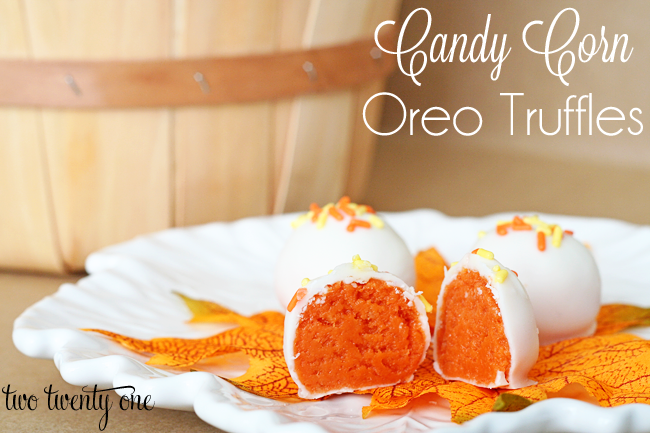 The cookies don't taste like candy corn to me. I don't care for candy corn so you can trust my opinion. I think they taste more like golden Oreos. When they're in truffle form, they taste kind of like cake batter to me. And who the heck doesn't like the taste of cake batter? No one, that's who.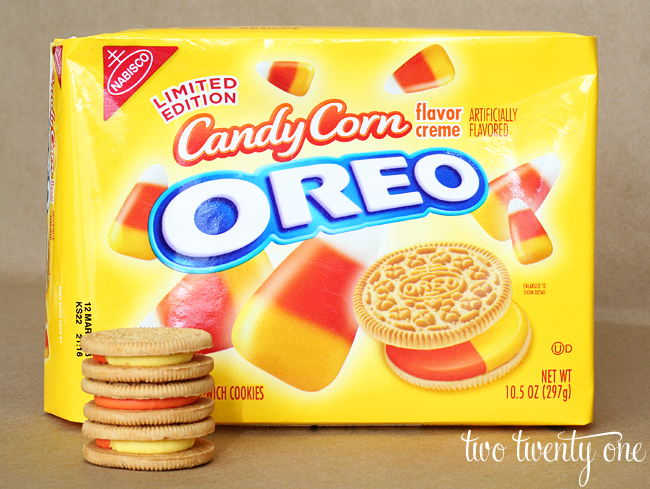 I was afraid the white of the cream cheese would dull down the orange color, so I added a few drops of red and yellow food coloring to the cream cheese before adding the cookie crumbs.
These are perfect for the person in your life who wants to eat an autumn-themed treat, specifically an orange-colored treat, but doesn't like pumpkin. See, I just problem solved for you.
Note: I've had multiple people ask how I crush the Oreos into such fine crumbs. The answer? A food processor.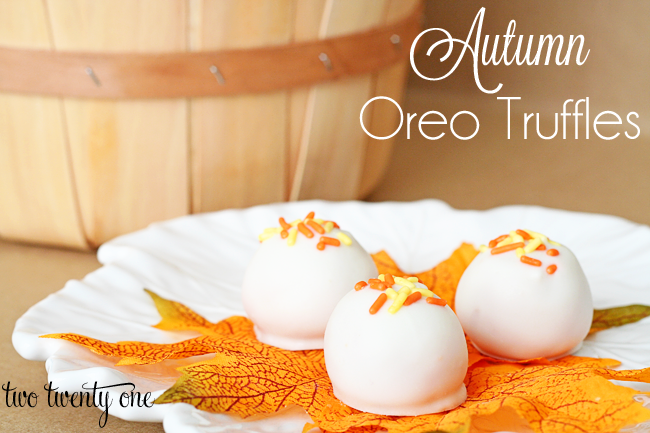 How about a printable recipe card for your candy corn Oreo truffles? Click on the card to head to the download page.
Have you tried these Candy Corn Oreos?

Have you ever tried Oreo truffles? Tasty, right?
Check out my other truffle and ball desserts.
Oreo Truffles
Candy Corn Oreo Truffles
Peanut Butter Balls
Stalk away!