It's beginning to feel more and more like fall here, so figured I should get to work on my fall vignette. Why a vignette? Well, because we don't have a fireplace, so I use our entryway table as my mantel for seasonal and holiday displays. It's a great substitute for a mantel.
The vignette cost a whopping $5 to execute because I shopped my house. Unfamiliar with the term? It means that I used stuff I had around my house instead of buying more
crap
stuff I don't need. Shopping the house requires a little more imagination, but I enjoy it because I like putting my noggin to work. Since I shopped the house, the only thing I purchased were gourds… for $5.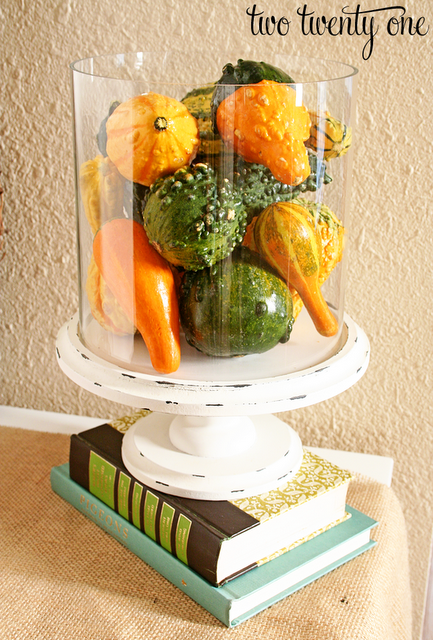 I removed the greenery and floral parts of an old wreath so I could display only the grapevine part of the wreath. The moss covered ampersand I made for or wedding was placed in front of the wreath.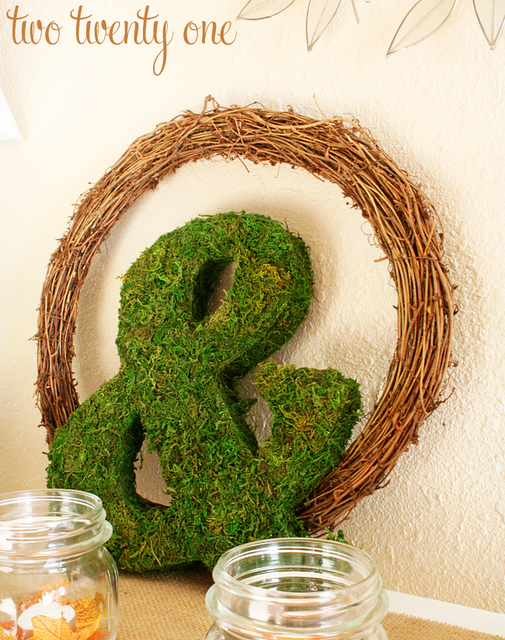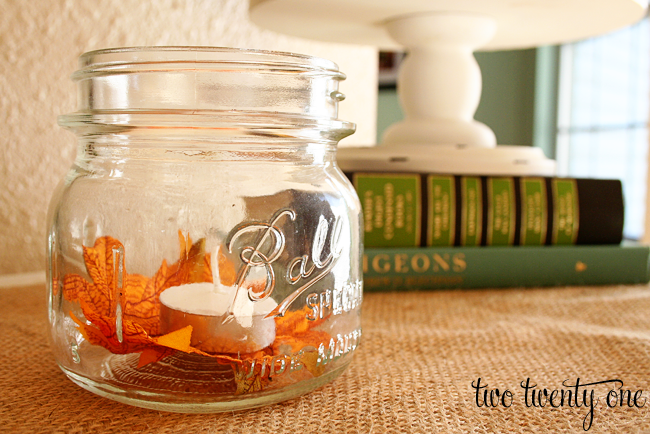 I set my green, Lowe's clearance lamp on top of another Reader's Digest book and a random vintage book.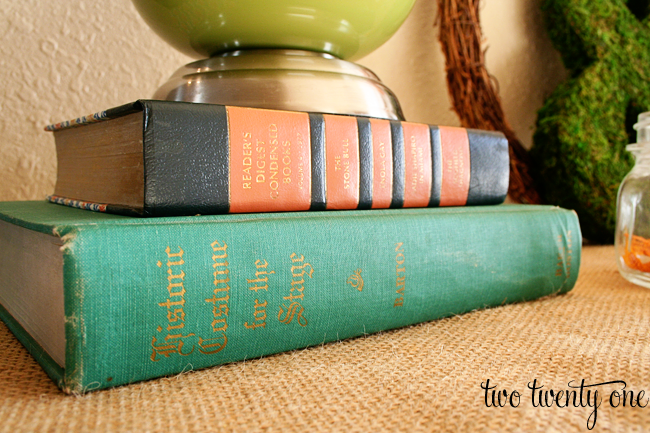 Here's where I got everything for the vignette in case you're wondering.
Lamp: Lowe's
Lampshade: no idea 
Burlap: JoAnn Fabric
Books: thrift store 
Wreath: Michael's
Ampersand: handmade
Ball mason jars: Goodwill
Fake leaves: JoAnn Fabric
Pedestal hurricane: gifted
Gourds: Kroger

Do you shop your house?
Will you create a fall mantel or vignette this year?