Christmas Bedroom Sitting Area
Since my childhood dreams came true and I got a fireplace in my bedroom, I couldn't not decorate it for Christmas.
Since I vowed not to buy new Christmas decor this year, I used everything I already owned for this space. I decorated the new fireplace mantel with cone white and silver cone trees, a bowl filled with buffalo snow and some ornaments I used on the tree, and a glittery garland. You can't really see in the photo, but I added fairy lights to the garland on the fireplace.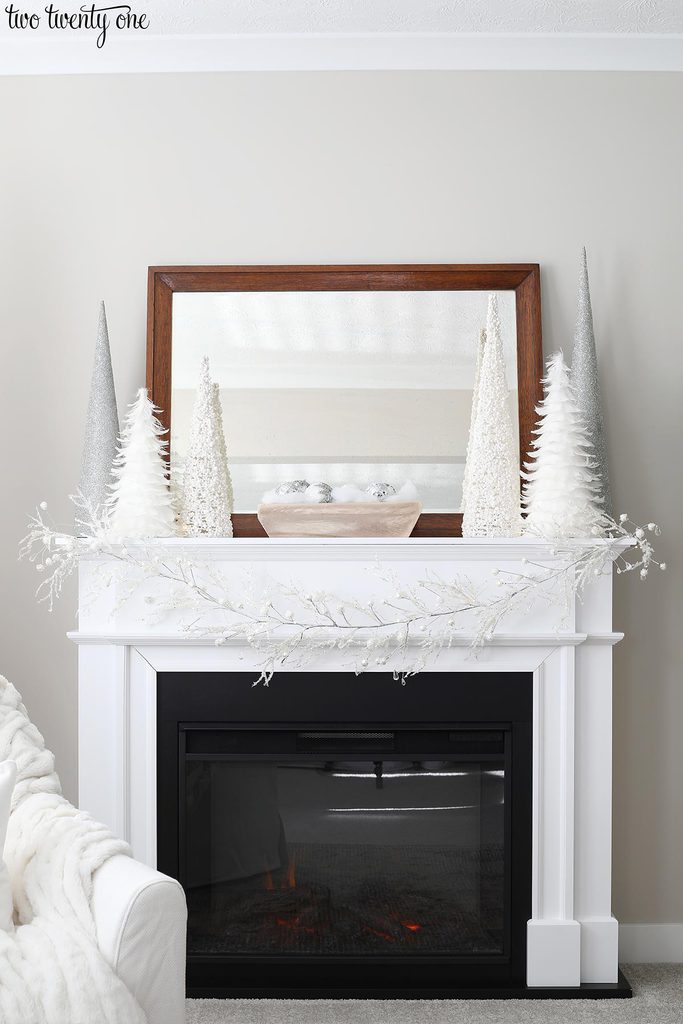 I've had these cone trees for years. Years. They've been used in our master bedroom, entryway, on my late grandparents' buffet in our old house, and our dining table in our current house. They get around. I used the wooden bowl filled with ornaments on our entryway table last year.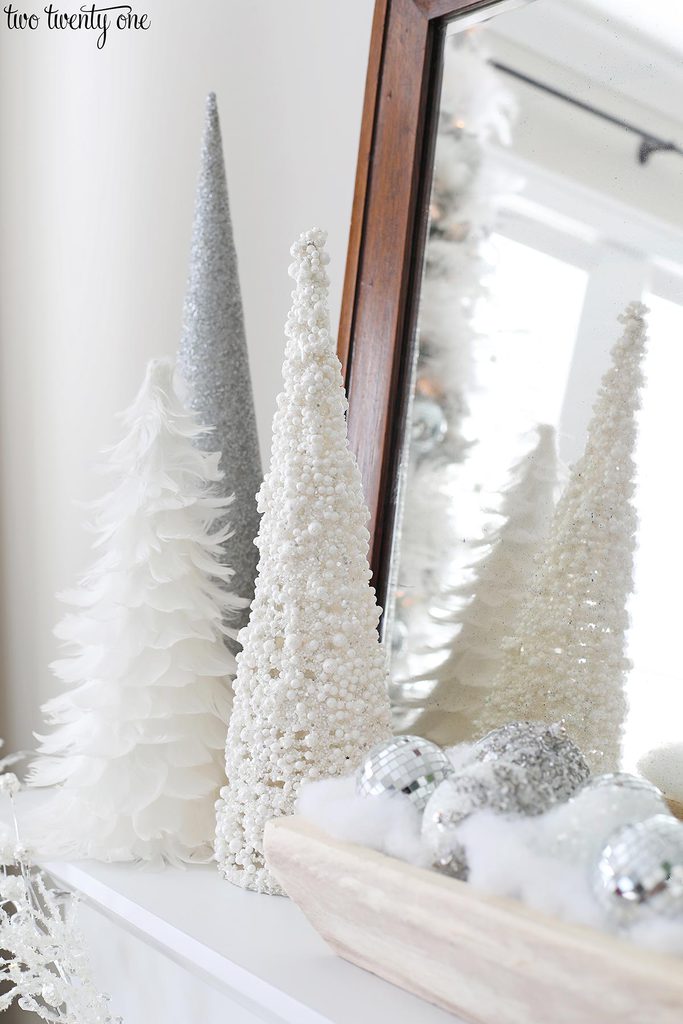 Doesn't the new IKEA Farlov chair look so cozy? Since I was going with a monochromatic look, I wanted to incorporate different textures. So I used an ivory faux fur throw, gray faux fur pillow, and a pillow with 'merry' beaded on it. This ivory faux fur throw is much more budget-friendly.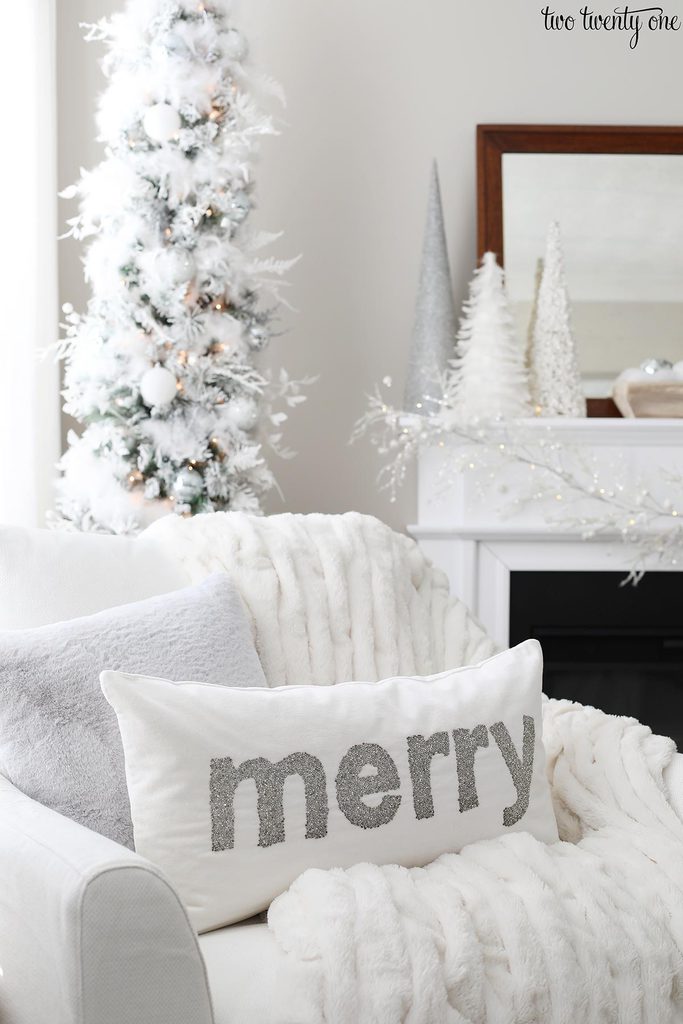 If you follow me on Instagram and watch my Stories, you probably saw how I converted this Target clearance section basket into a side table. A round marble tray (this one is similar) holds two glazed trees and a large disco ball ornament.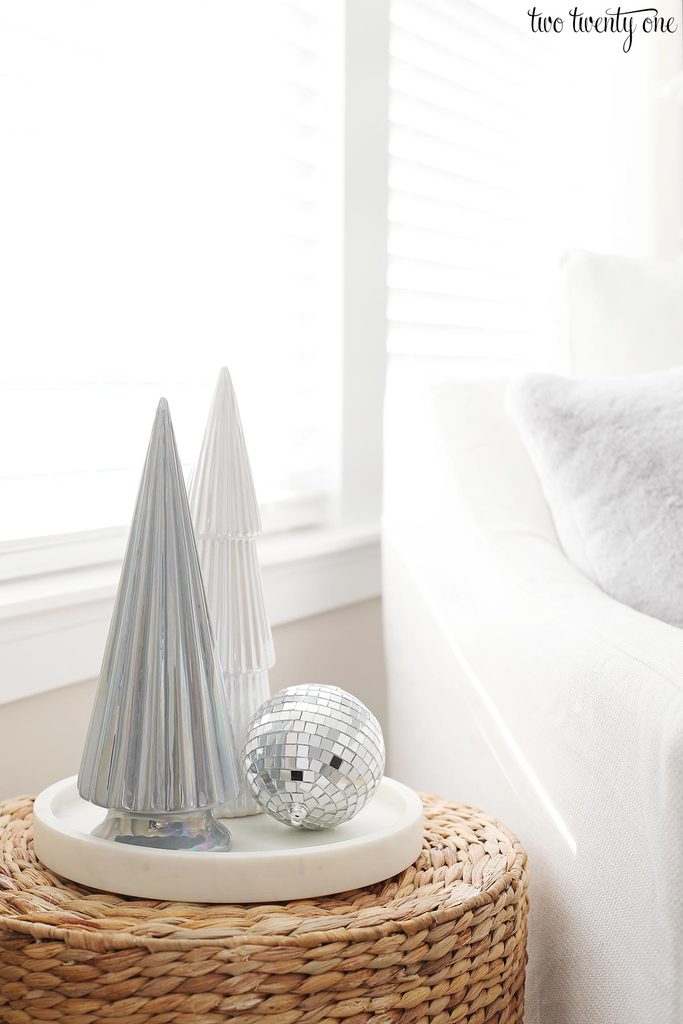 I still need to steam the chair slipcover. Don't judge me.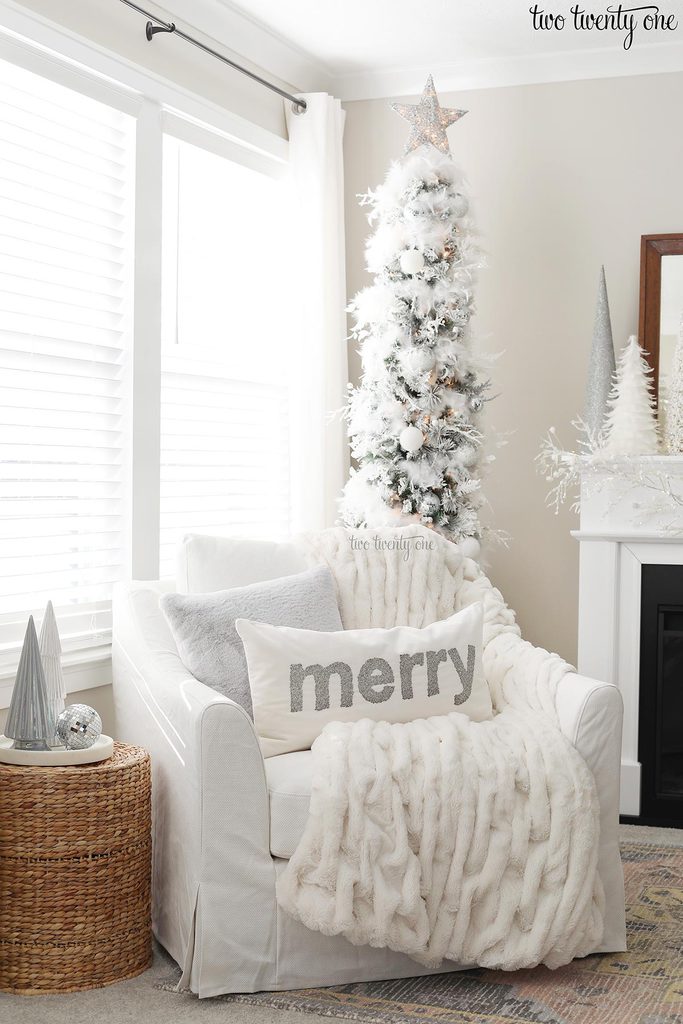 I shared the white and silver Christmas tree a couple weeks ago. Again, monochromatic but lots of texture.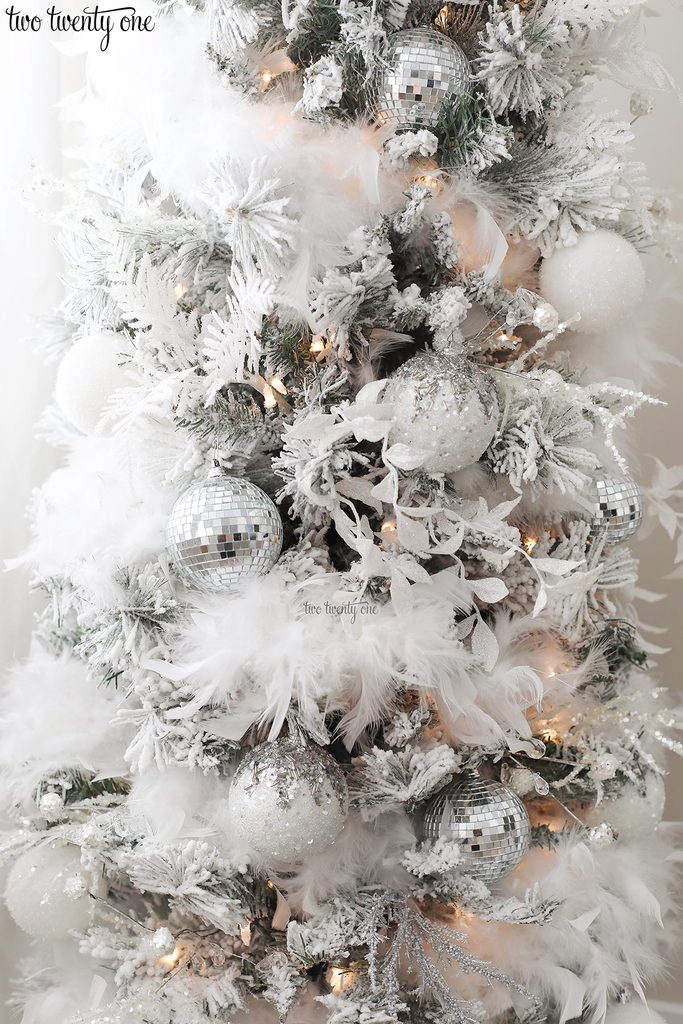 This area is so pretty at night with the tree and fireplace place garland lit up and the fireplace on. I highly recommend a bedroom fireplace. 5 stars.