Last year I decorated our master bedroom for Christmas by slapping a wreath above our bed and tossing some Christmasy pillows on the bed.
It looked like this.
Painfully simple. But it worked for me.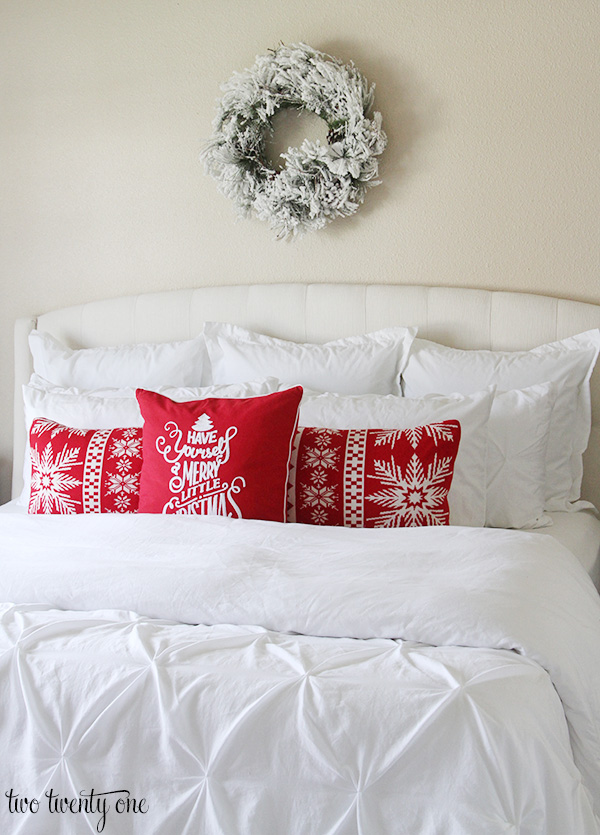 Earlier this year, I painted the room Sea Salt by Sherwin-Williams. So it only made sense to kick things up a notch in the master bedroom Christmas department.
My big idea: build a shelf for above our bed, and then decorate said shelf for Christmas. Brad LOVES when I come up with these ideas.
Back in early November we started on and finished the shelf building. I even primed it. Then, it sat in the garage for over a month. Because this is how I operate. 
But this past weekend, with Christmas being single-digits away, the fire was lit. And I busted that sucker out in less than a day– sanding, painting, hanging, and decorating it before midnight Saturday night.
Can you tell that I need deadlines?
Anyway, here she is all decked out for Christmas.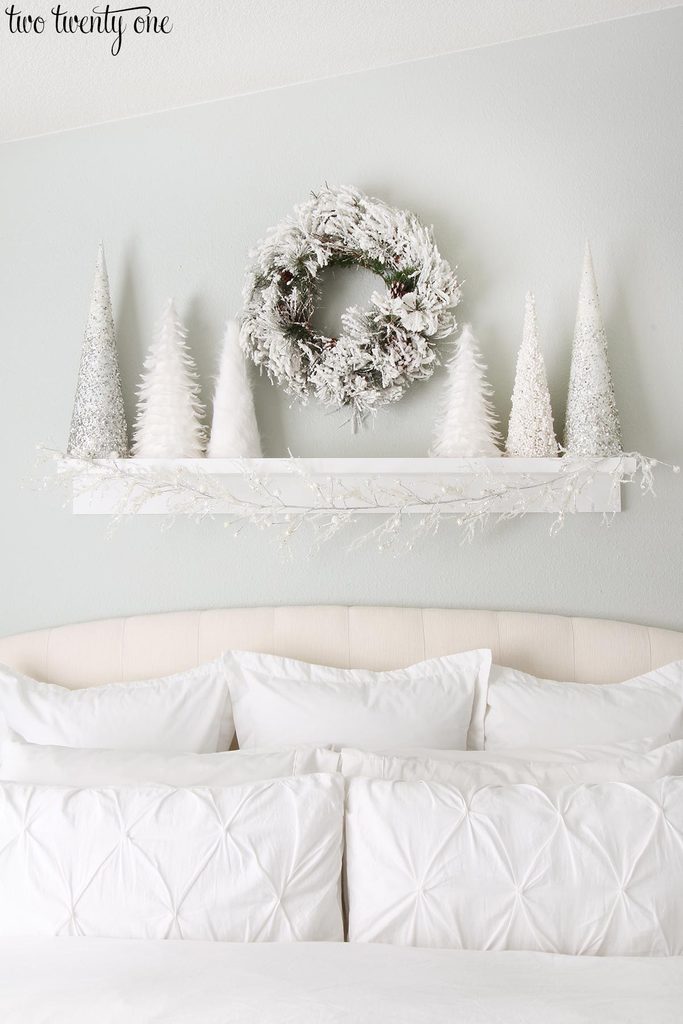 I decorated the shelf with things I already had, so other than the materials to make the shelf, I didn't spend any extra money.
The trees are typically displayed on my late grandparents' buffet in our dining room, but I thought they'd look good on the shelf this year.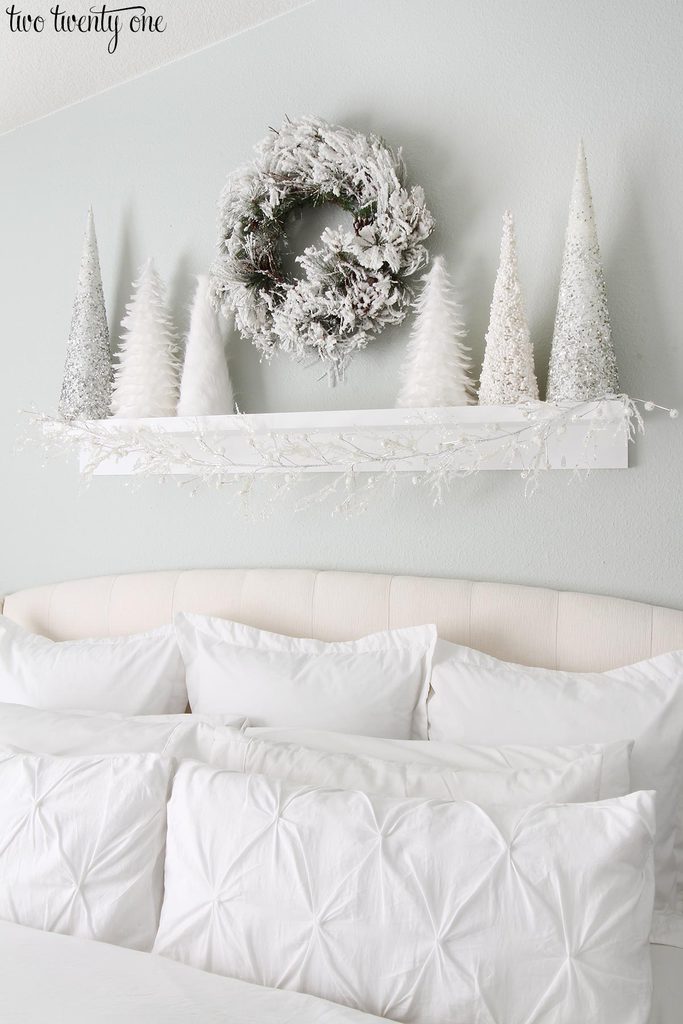 I've had the sparkly cone tree on the left for about 10 years. The feather trees were an after Christmas sale score at Target from a few years ago. And I made that furry cone tree.
I originally covered in a fuzzy fabric, but it was too stark white since the other trees are more of an off-white hue. So I covered the furry material with leftover fur that I used to make my no-sew faux fur tree skirt and Louie's Santa beard.
It pays to hoard faux fur.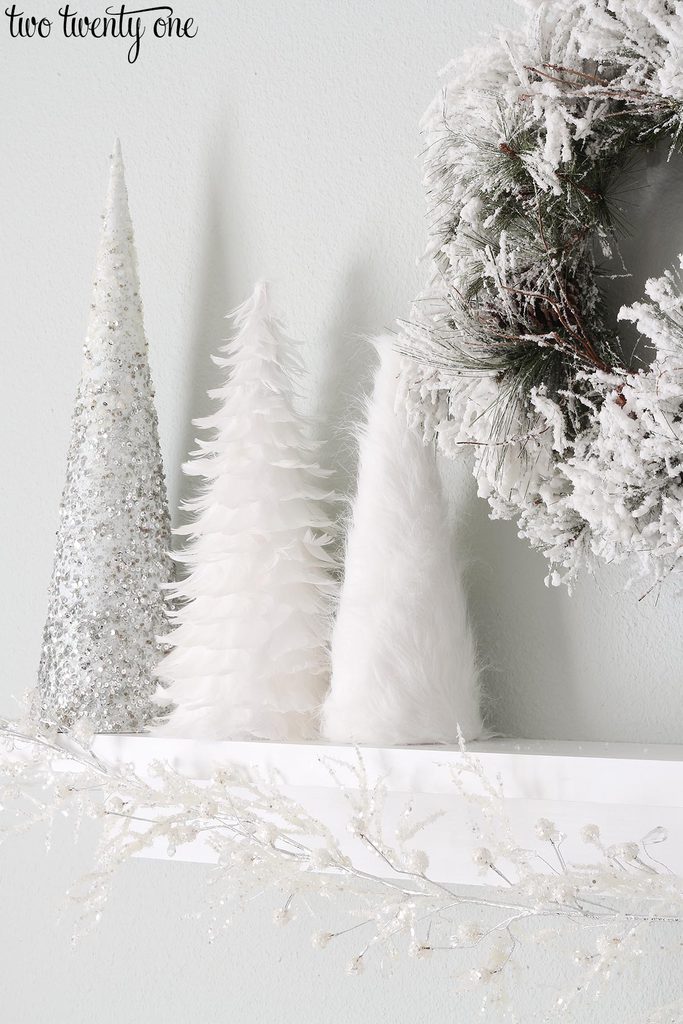 I picked up this $25 flocked wreath four years ago during a Shop Small Saturday sale at Gehlhausen, a florist in Brad's hometown.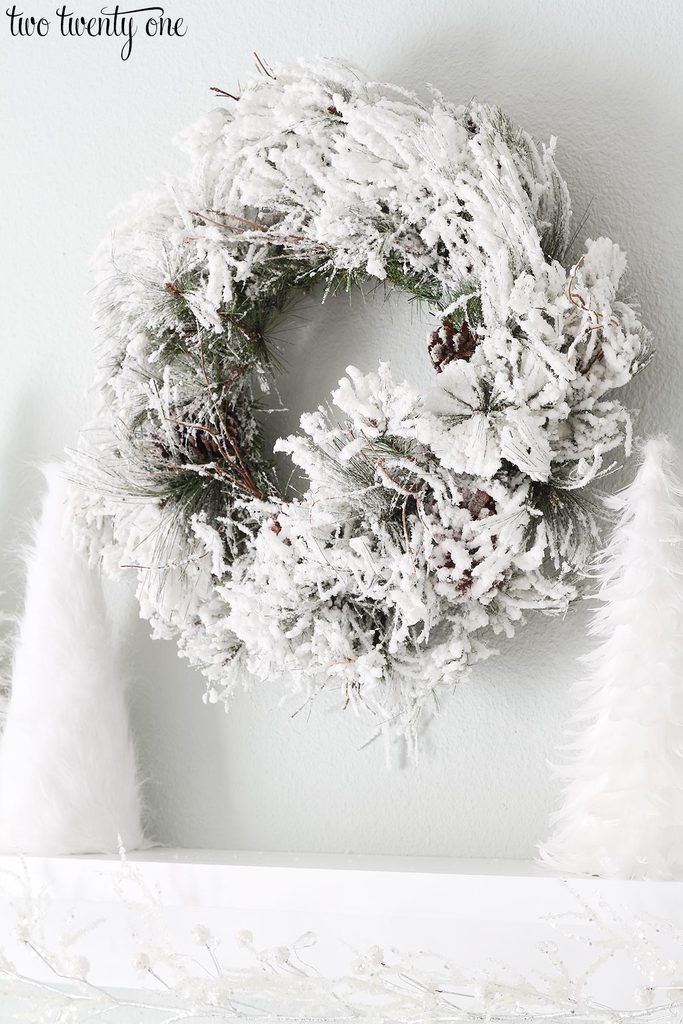 The pearl-looking cone tree was a HomeGoods find from a couple years ago.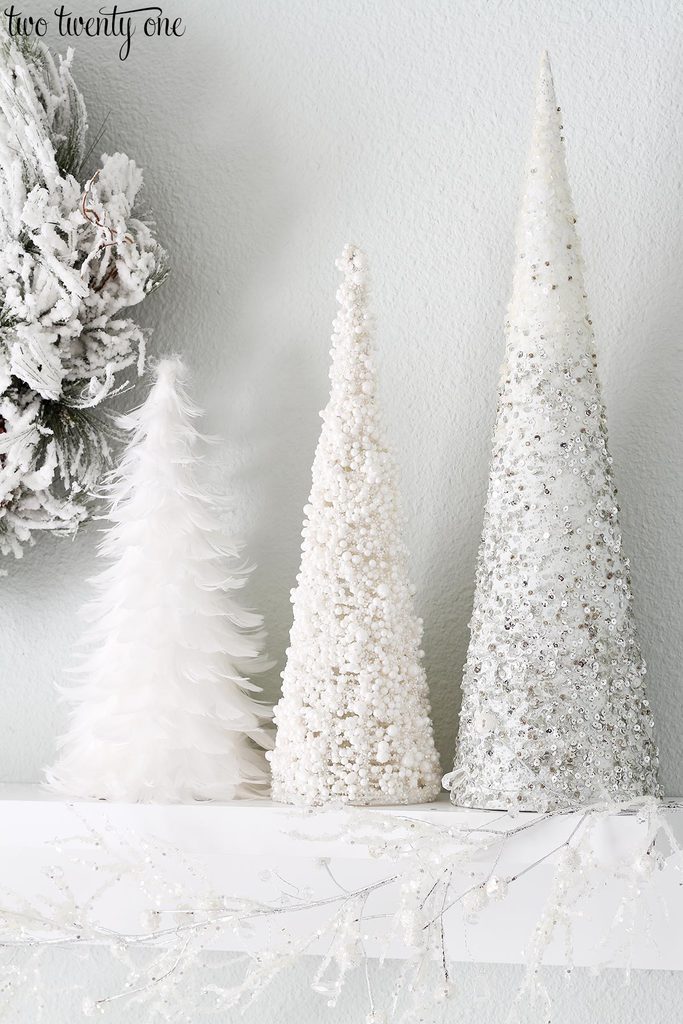 I bought the sparkly garland last year at Pier 1 Imports, but it's also available this year. It ended up as part of our dining room centerpiece last Christmas.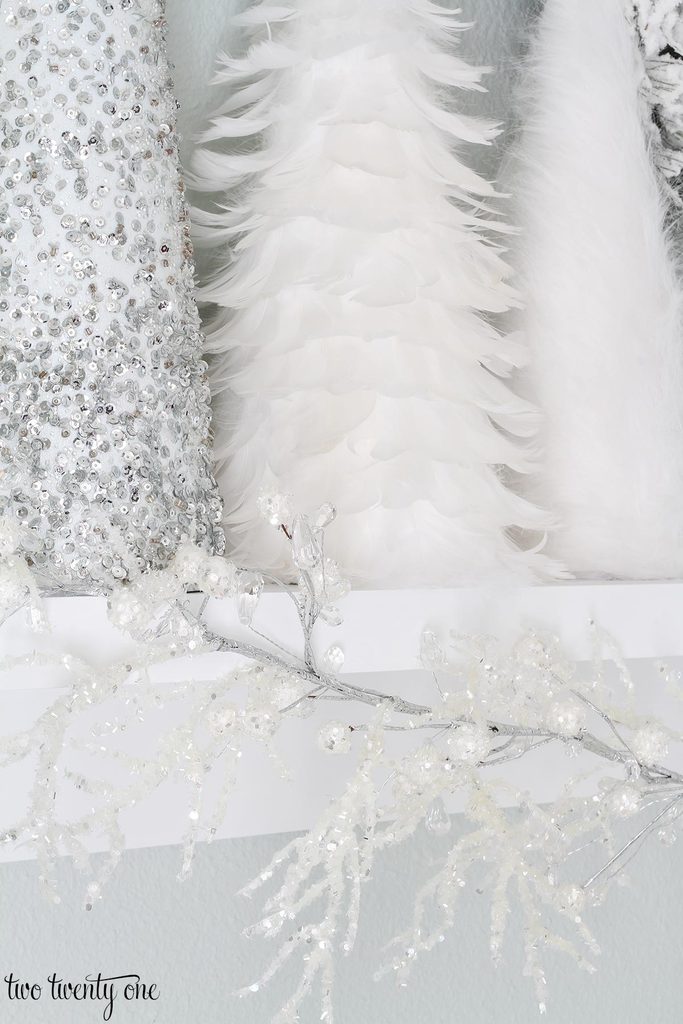 The garland, which I secured with these, fit perfectly across the 60-inch shelf.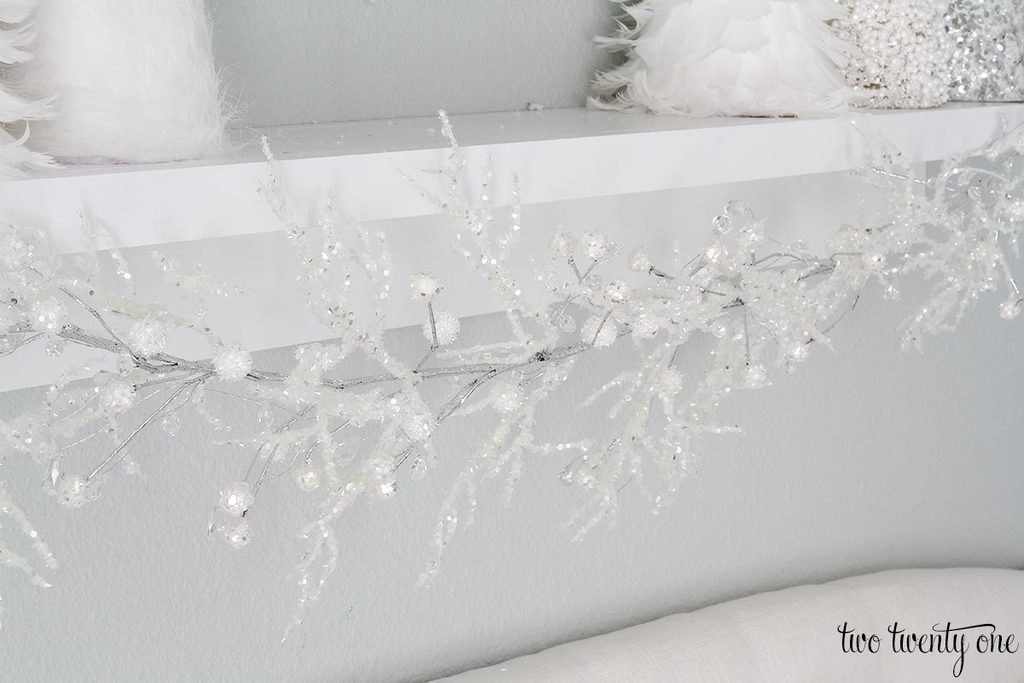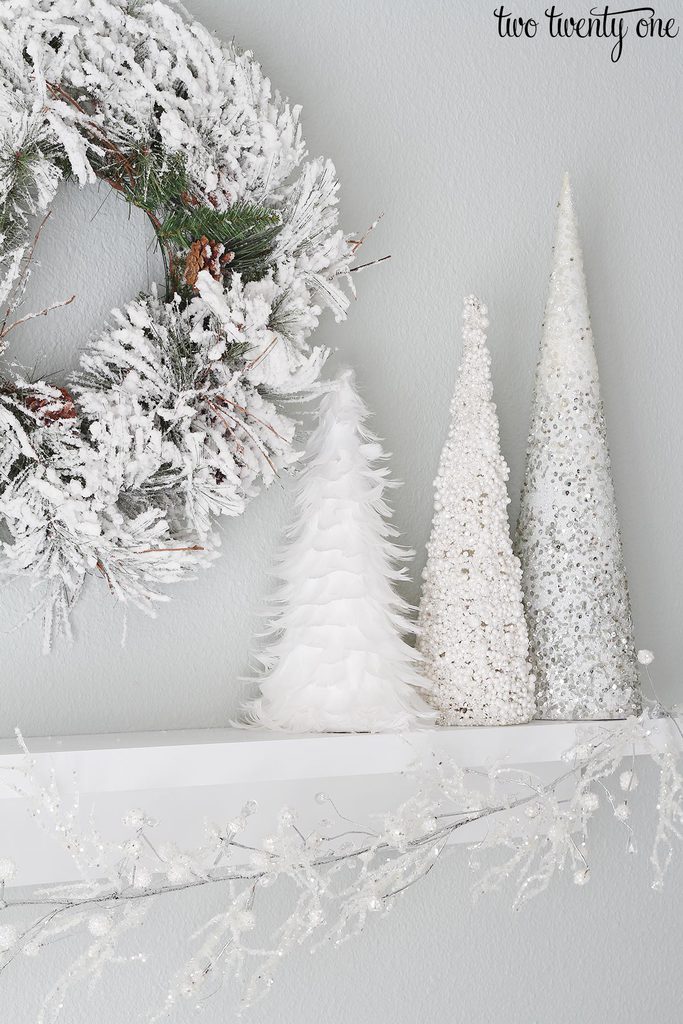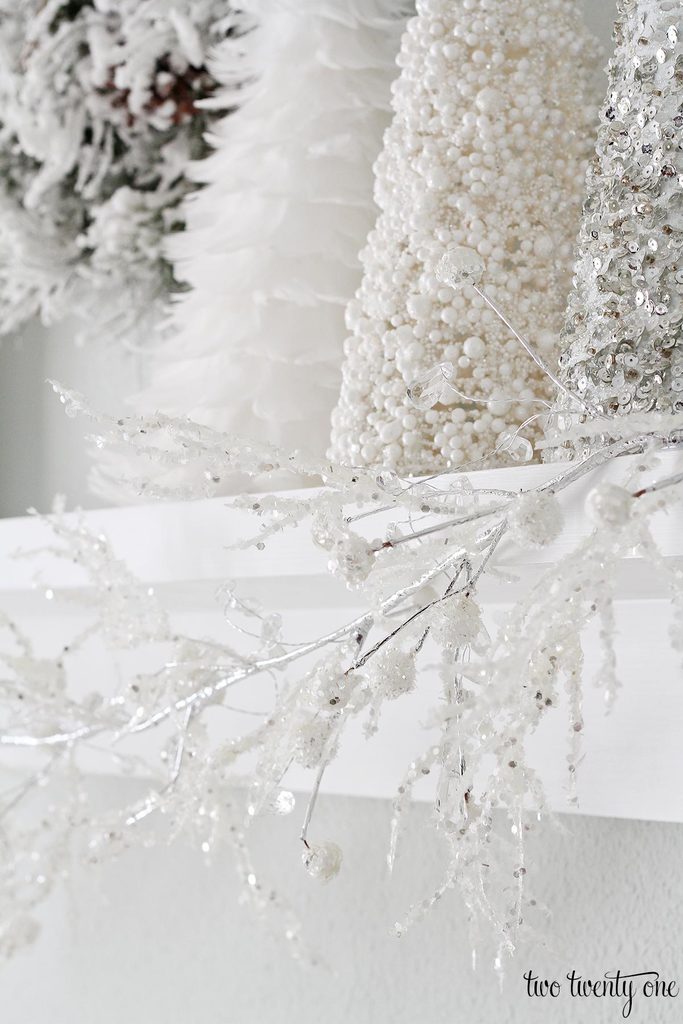 I'm obviously a fan of color, but I like the serene look of this for our bedroom.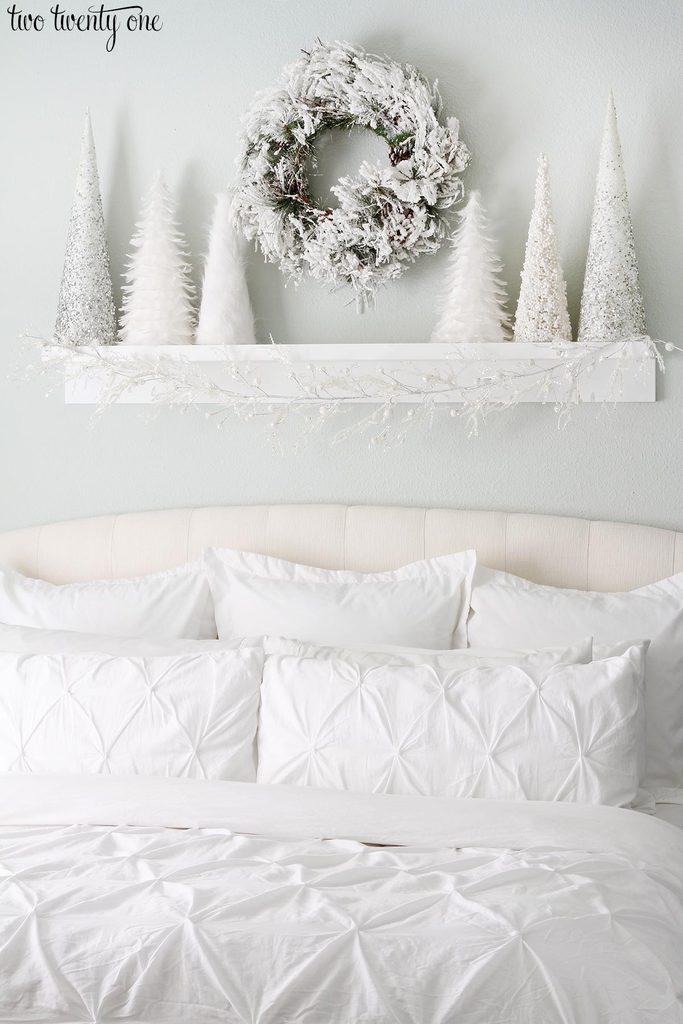 I always get questions about our bedding. You can find the duvet cover set (cover + two matching pillow shams) here. It's almost always on sale, and it's held up really well. The Euro sham covers can be found here. You can grab my favorite sheets here— in case you're looking for great sheets that will last for years. And here's our headboard.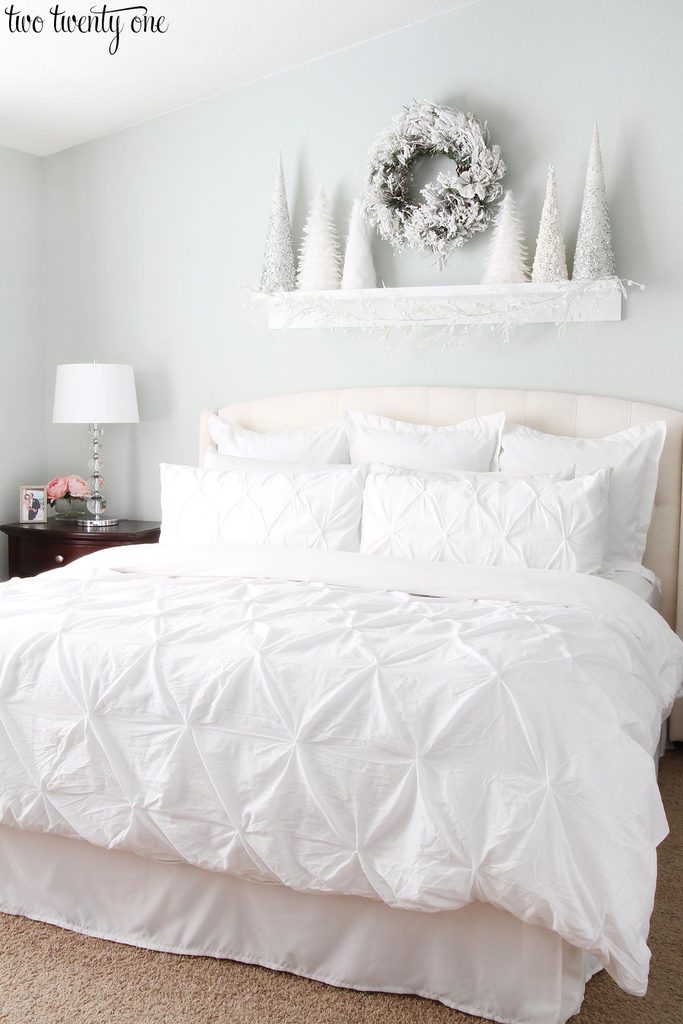 After decorating the shelf, I thought "Self, you should add some lights." So I went online and ordered some inexpensive fairy lights.
BAM. Instant Christmas romance.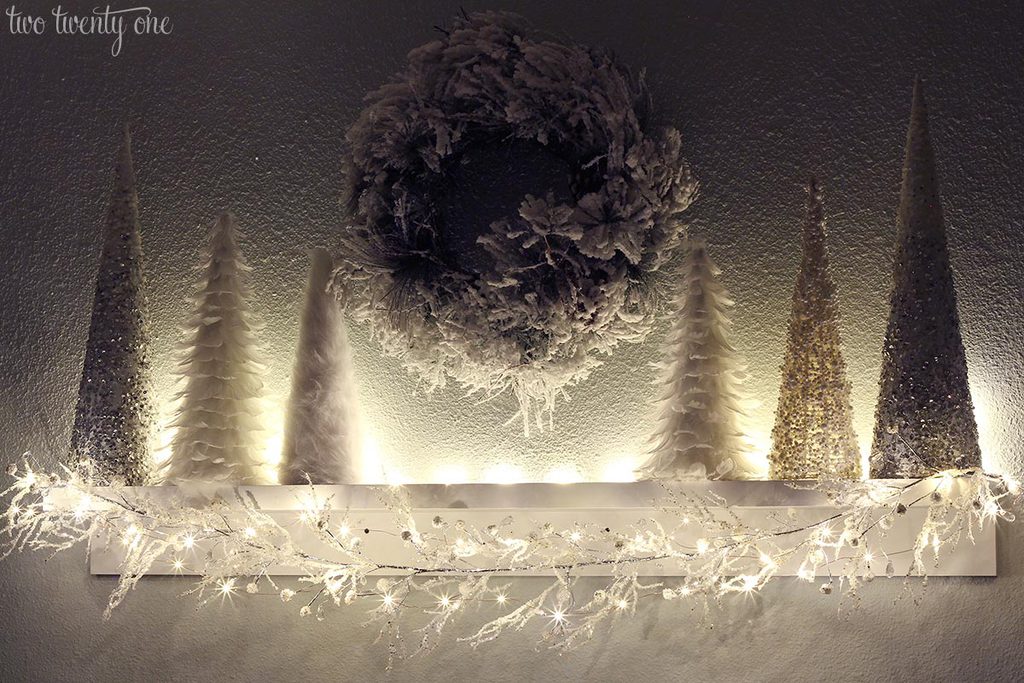 I added two strands of fairy lights to the sparkly garland and one strand behind the trees.
I might add some to the wreath, but I had already made the bed, and I didn't want to mess it up and have to fix it to take these photos. So there's that.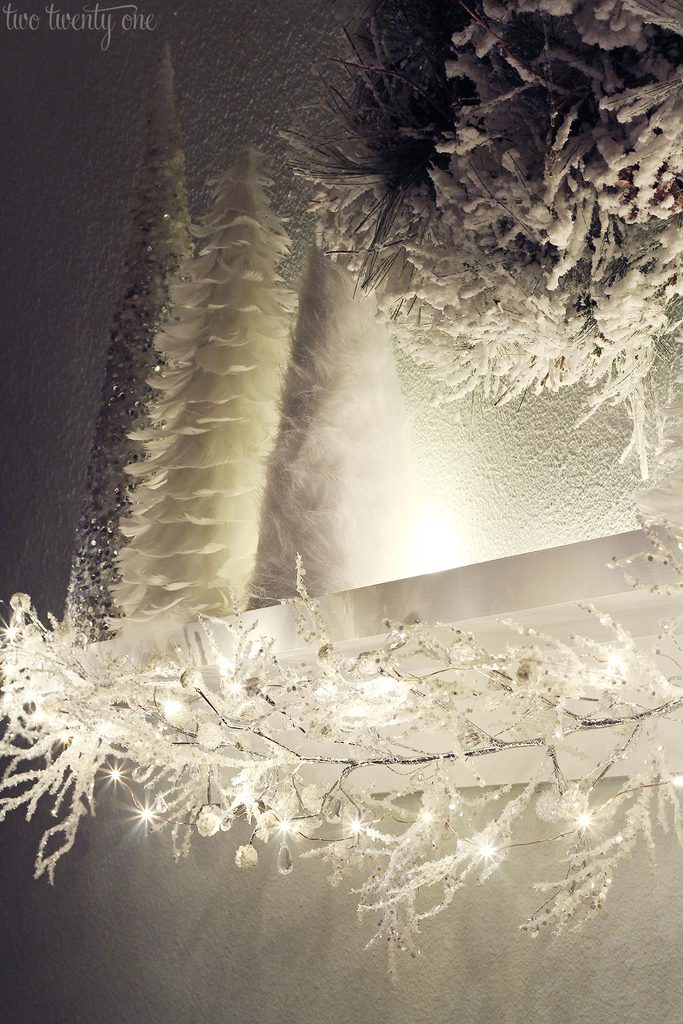 Gah. So pretty.
The fairy light wires are copper, but you can get silver-colored wire fairy lights if that sort of thing bugs you.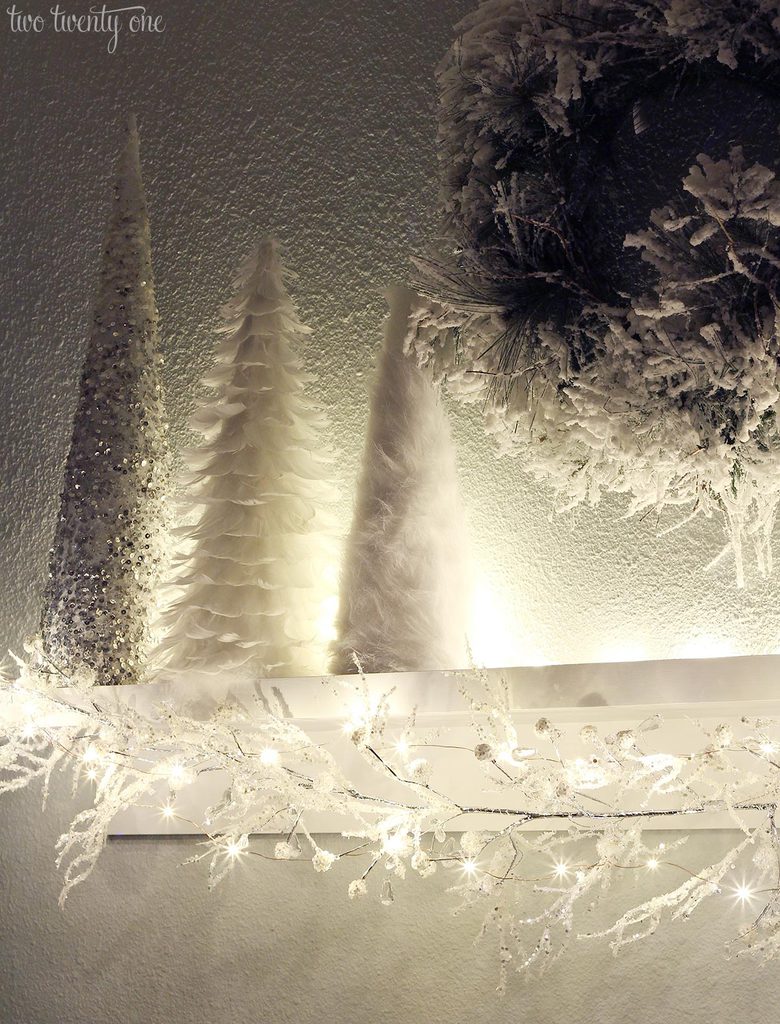 We were lying in bed the other night and I said to Brad, doesn't this remind you of your teenage bedroom when you strung Christmas lights above your bed?
My loving husband looked at me with a blank stare. To which I responded, "Oh yeah, you're not a chick."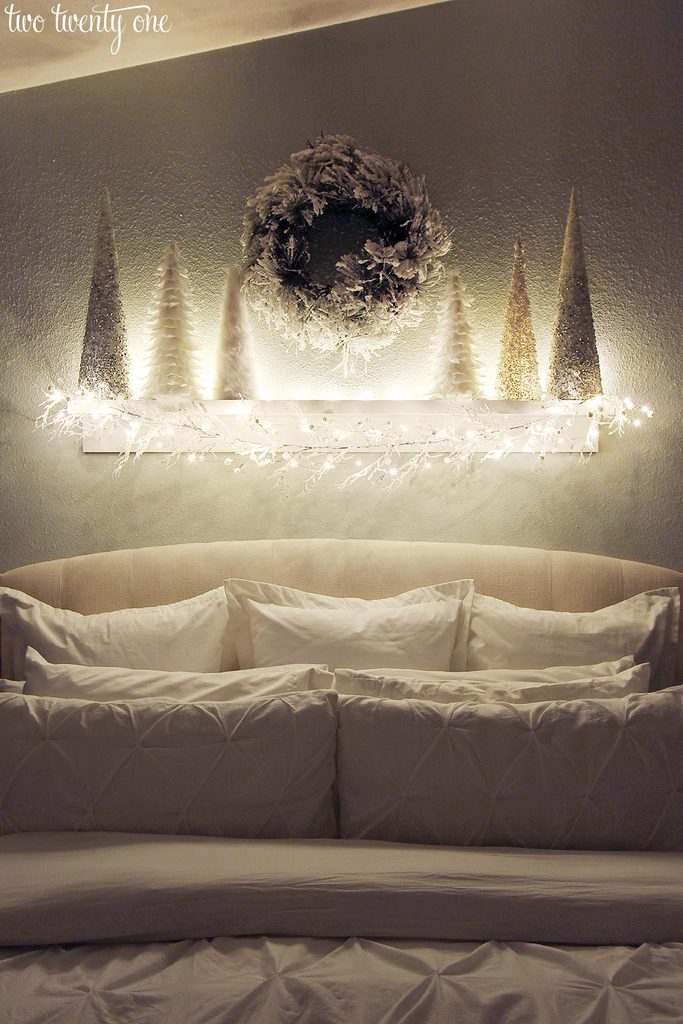 Merry Christmas to all, and to all a good night.
This post contains affiliate links.
Funds from affiliates help pay for web hosting, domain registration, email delivery, the occasional bottle of wine, and other fees to keep twotwentyone.net up and running. Thanks for your support! I appreciate it!