Yesterday I shared our new white Christmas tree. I'm back today to show you how I made my $15 no sew tree skirt. Seriously, this is one of the easiest and fastest DIYs ever. If you can trace with a marker and use scissors you'll nail this project. Pinky swear.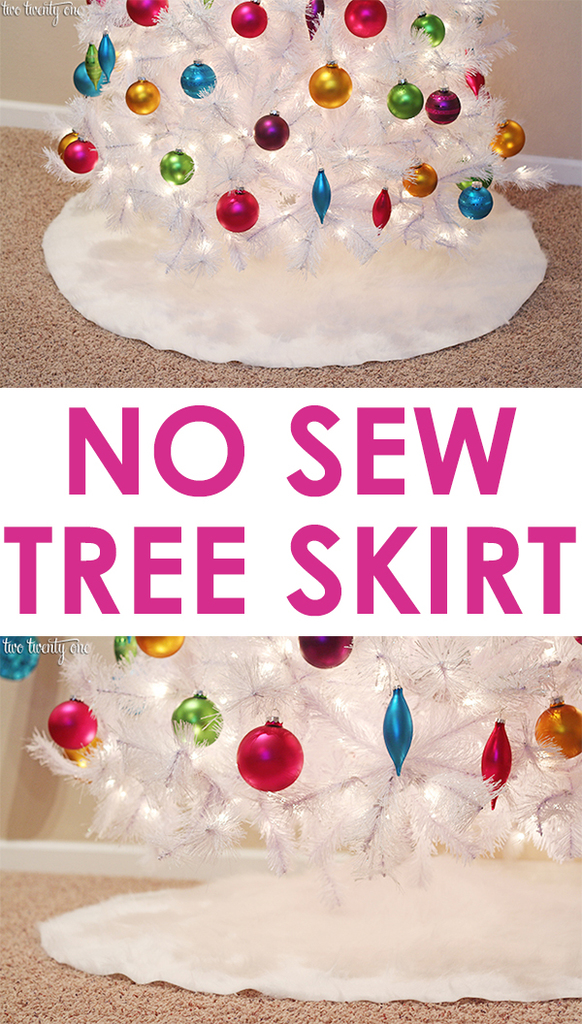 Although they don't sell it anymore, Pottery Barn used to offer a white faux fur tree skirt for $129. I'm all about nice things, but ain't nobody got time for that. Not when you can make a knock-off for $15. AmIright?
Alright, here's what you'll need:
• 2 yards of fabric (I got mine on sale at JoAnn for 50% off so it was only $15)
• scissors
• Sharpie marker
• another tree skirt to trace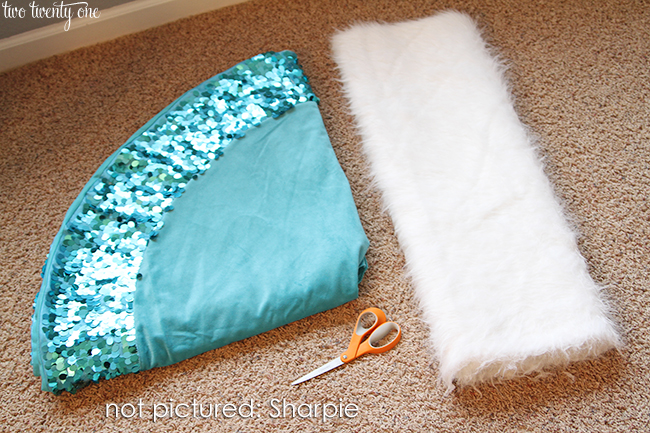 Fold the fabric so the furry side is on the inside.
Fold the tree skirt in half and lay it on top of the fur fabric. Make sure the fold of the tree skirt matches the fold of the fabric.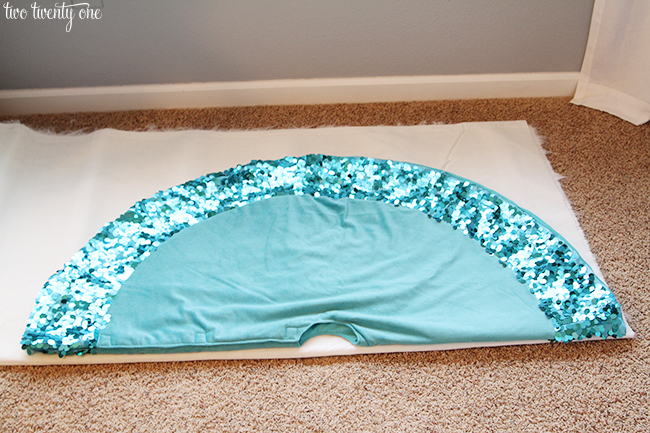 Carefully trace the tree skirt without getting your Sharpie on the tree skirt.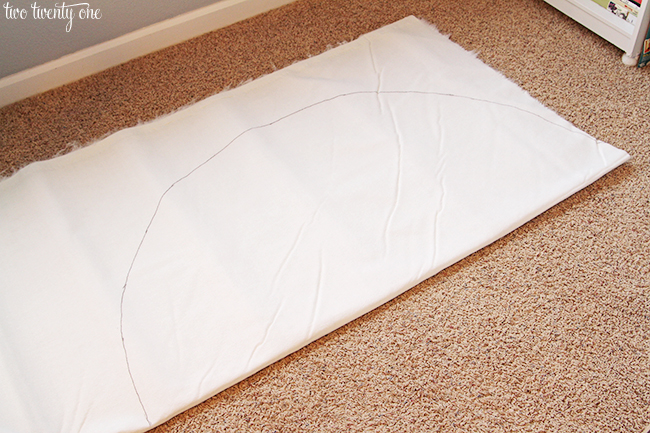 Cut out the fur tree skirt. I cut so the black Sharpie line would be on the fabric piece, not the tree skirt.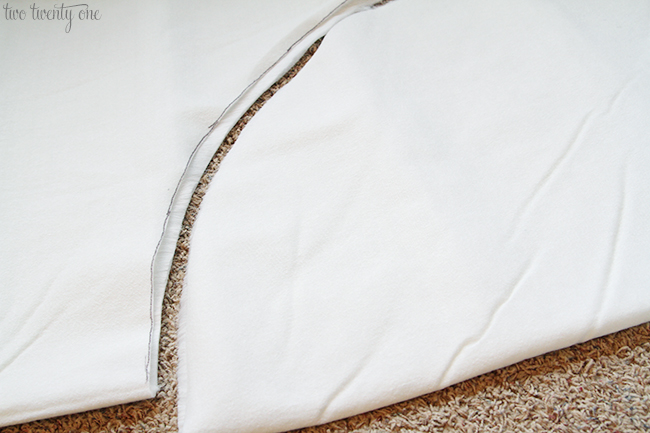 Trace the tree hole.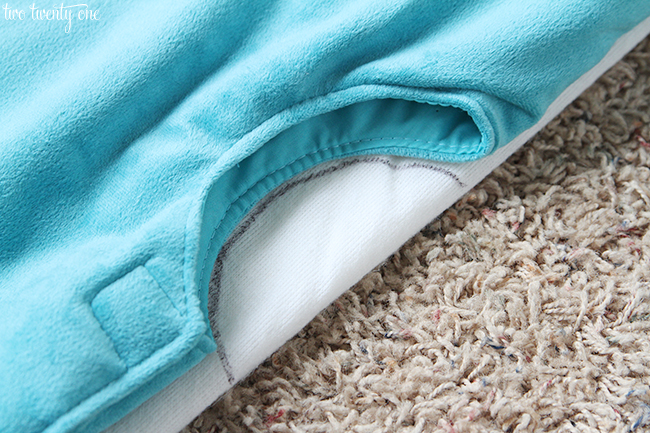 Cut it out.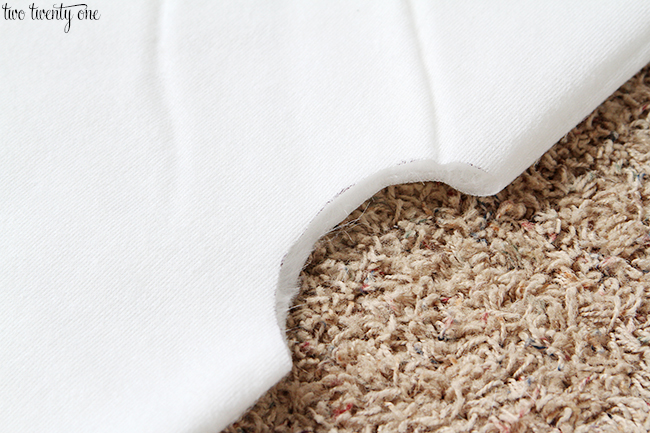 Cut a straight line from the tree hole to the edge of the tree skirt.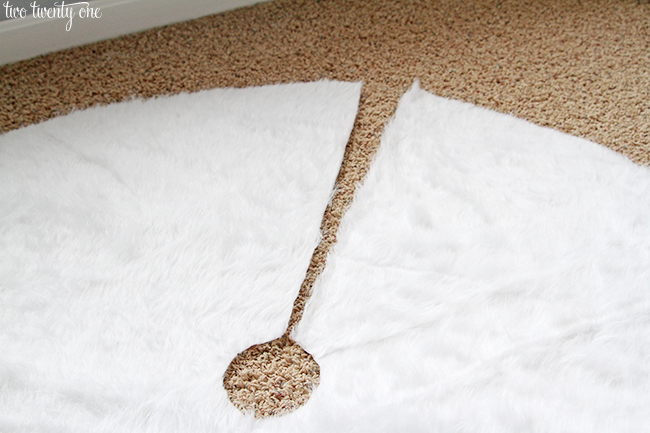 And you're done!
I ironed my fur tree skirt after I cut it out so it would lay more flat, but you can iron the fabric before you cut out the tree skirt. Just be careful not to let your iron get too hot or it can melt the fabric.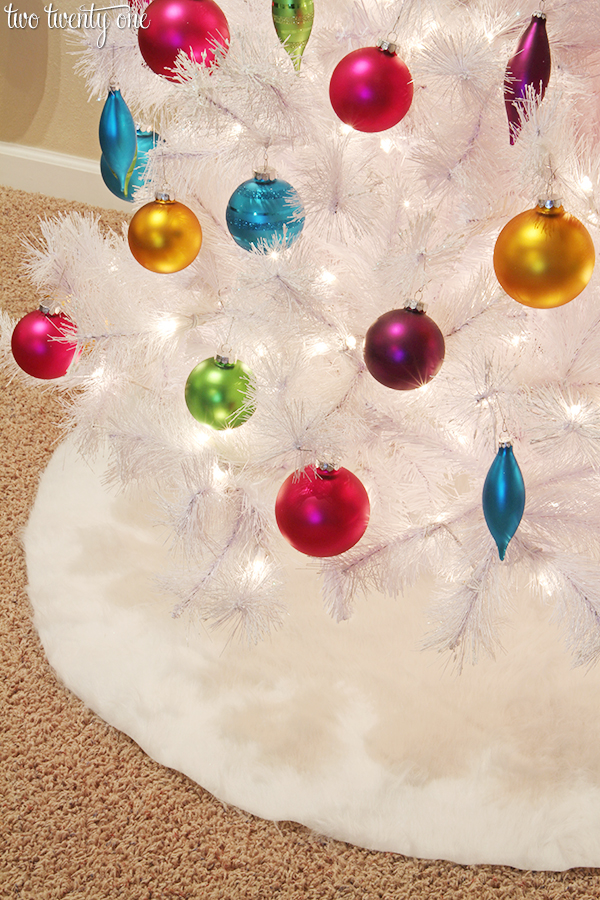 I used an older white felt tree skirt I had under the fur tree skirt to give it some volume. You could use a white sheet or tablecloth if you want to accomplish the same loftiness.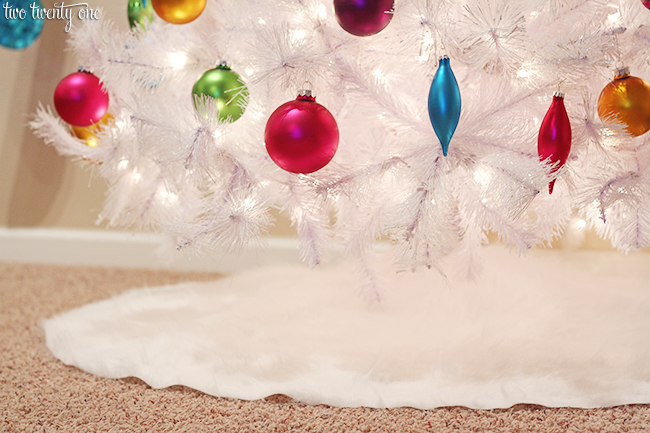 Stalk away!