Halloween Trick or Treat Alternatives
Halloween will look different for a lot of people this year. Whether your city isn't having door to door trick-or-treat or you don't feel comfortable participating, here are some wonderful Halloween trick or treat alternatives submitted by some very creative 221 readers.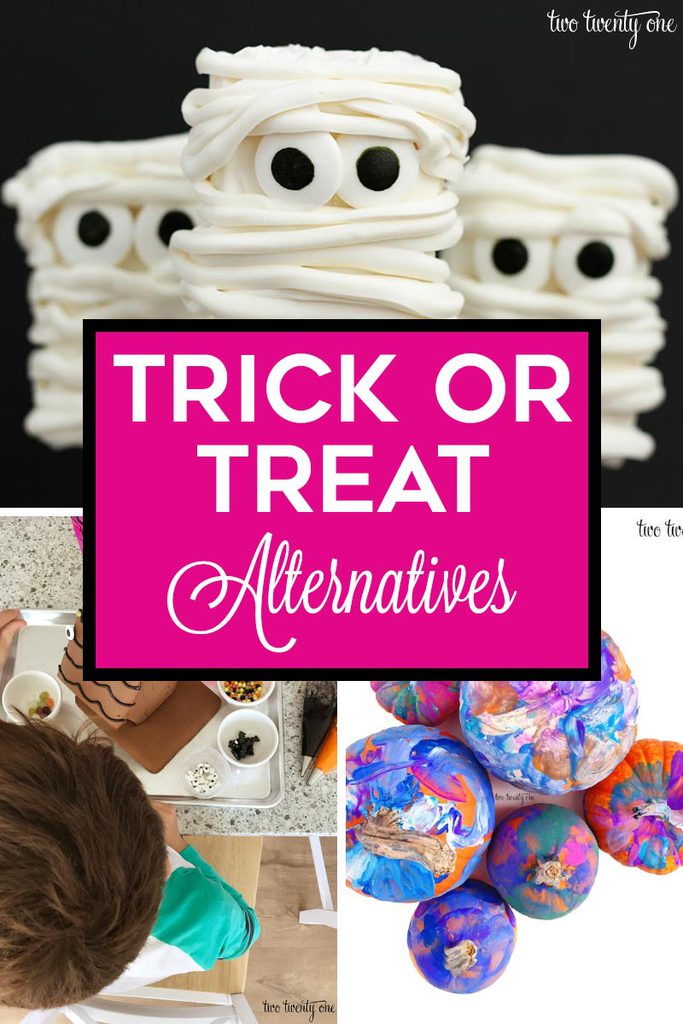 Halloween Hunt
Whether you go with hiding glow-in-the-dark eggs, a scavenger hunt, or just tossing some wrapped candy around your yard, kids will love finding little treasures.
Cookie Decorating
Grab some sugar cookies, icing, and decorations from the store and do some family cookie decorating. Or bake the cookies and make the icing yourself. You can even give awards for spookiest, silliest, cutest, and most creative cookies.
Spooky Feast
Make some Halloween themed foods and chow down. There's approximately 82,658 ideas on Pinterest. Create a Halloween food board and get to work. While I have you, allow me to recommend my mummy rice krispie treats.
Don't feel like putting in that much effort? (I don't blame you.) Order a pizza.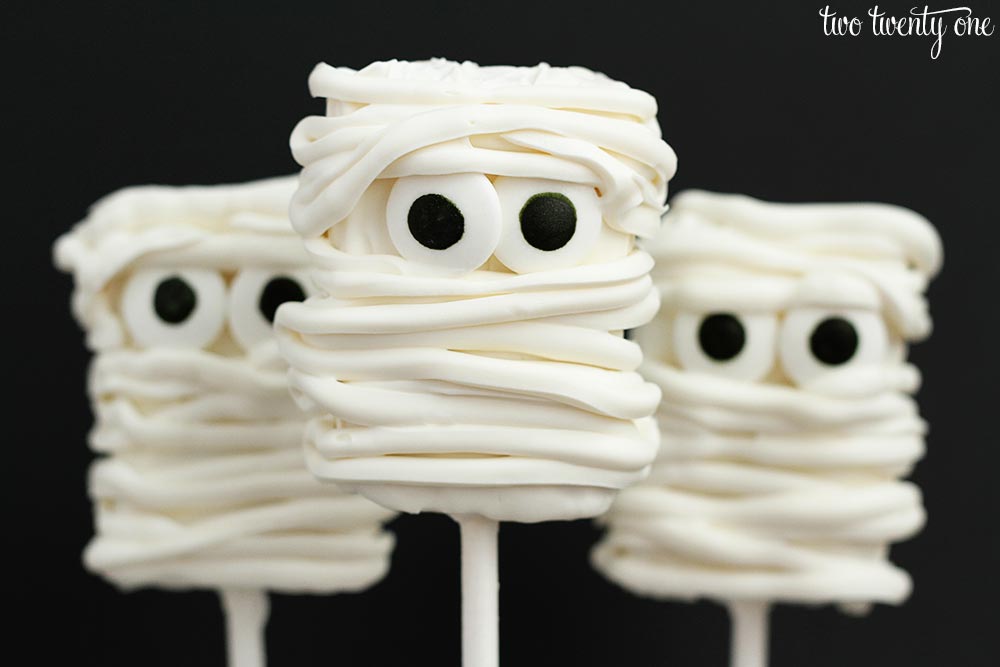 Halloween Movie Night
Whether you want to snuggle up in your living room or outside with a projector, eat your spooky foods while watching Halloween movies. This is a pretty good list of movies and it has the recommended age listed with each movie. You know, because I wouldn't recommend letting younger kids watch Hocus Pocus unless you want them sleeping with you for the next two weeks.
Go Virtual
Have a virtual Halloween party complete with costume contest with friends and/or family. You could also do a virtual Halloween game night with family and friends.
Craft Night
Scroll Pinterest and find some fun Halloween crafts to do! You could even make this socially distanced and set up craft stations in your driveway. Invite friends or neighbors over to go to each station and make a craft.
Halloween Parade
A fun alternative to trick or treating is a parade! Round up your neighbors for a socially distanced Halloween parade through your neighborhood.
Pumpkin Carving or Painting
Bust out the pumpkins, knives, and/or paint and get to work. Here's a post I did on pumpkin painting.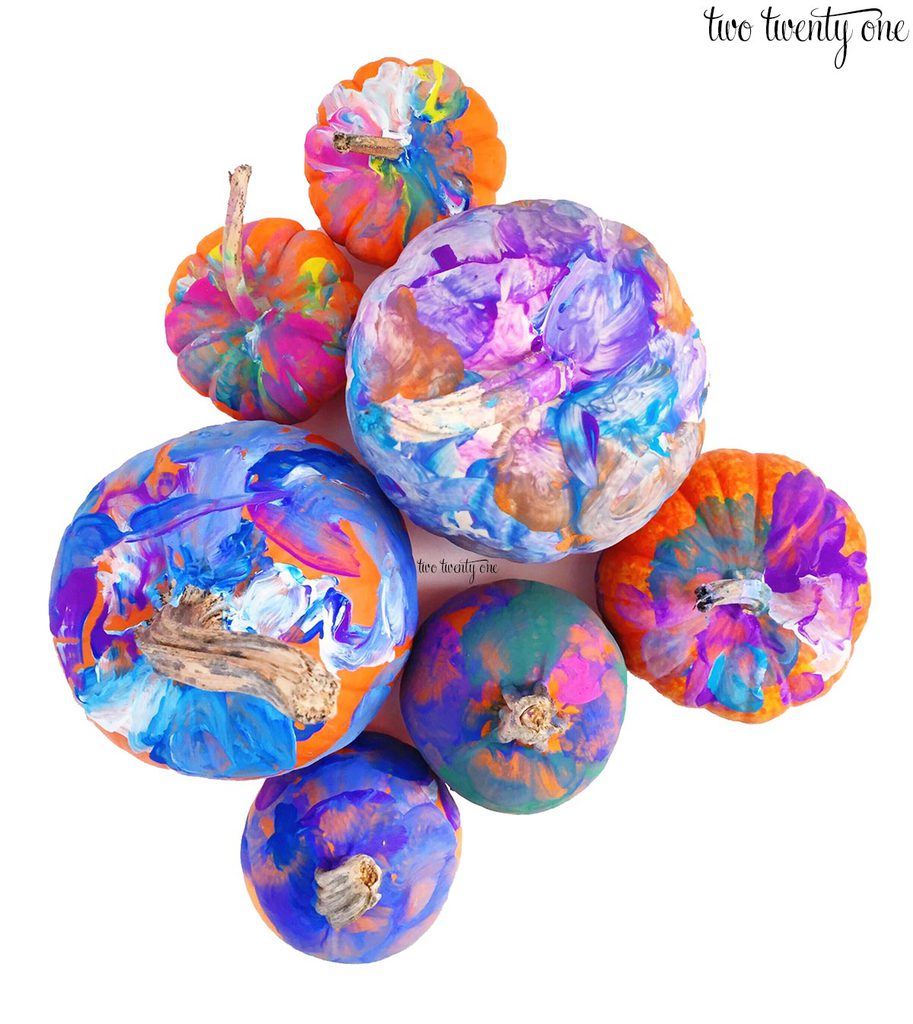 Halloween Gift Bucket
Think Easter basket, but swap the chick and bunny themed stuff for ghosts and pumpkins. Add candy, books, toys, etc.
Treat Bag Swap
Fill treat bags with goodies and swap them with neighbors or friends.
Game Night
Grab some apple cider, break out all the games and have a game night!

Halloween Carnival
Set up a Halloween carnival around your house or outside. Have Halloween themed games like pin the mouth on the jack-o-lantern, bobbing for apples, candy walk (instead of a cake walk), Bozo buckets but with pumpkin buckets– you get the idea.
Cookie Haunted House Decorating
Trader Joe's sells these really cute cookie haunted house decorating kits for $8 each. I've been getting them for years for Owen. You can form teams amongst your family members and have a decorating contest. Or just decorate them for fun.
They also look great displayed for Halloween. I usually put Owen's on a black cake stand in our kitchen.
Piñata
Grab a piñata, fill it with candy, and take turns whacking it because I think adults have every right to beat the crap out of something right now.
S'Mores
Light a fire and put together a platter of different types of graham crackers, Ritz crackers, chocolates, and marshmallows for s'mores night! And remember you don't have to stick to regular milk chocolate Hershey's. Add in some peanut butter cups, cookies n cream bars, chocolate covered caramels– the possibilities are endless.
Bonfire
I can't bet behind this one because I hate the smell of burning wood, but if it doesn't bother you, have at it on Halloween night. This is a good outdoor/socially distanced idea. To counteract the smoke, add in some s'mores and a piñata.
Candy Chute
Still wanting to pass out Halloween candy but don't want to come into contact with people? Build a candy chute for trick or treaters! I bet PVC pipe from a home improvement store would work well. Just make sure the candy you get will fit down the chute.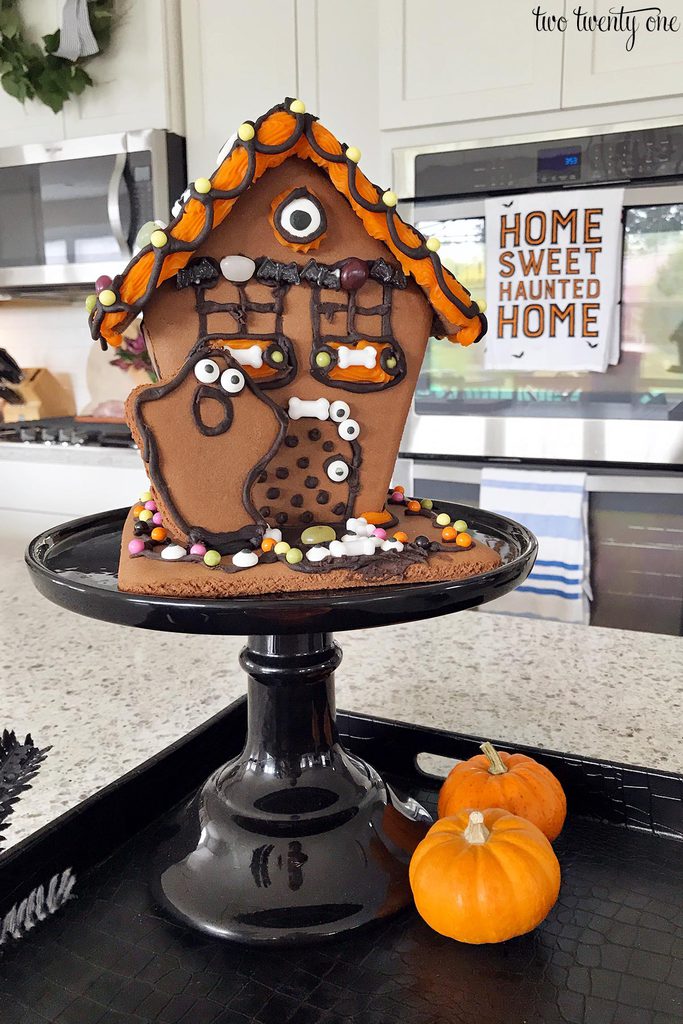 Thank you so much to everyone who submitted their ideas so I could compile this and help out others looking for fun trick or treat alternatives!