Last year, I gave Owen some paints, paintbrushes, and pumpkins and let him go to town.
These painted pumpkins are one of my most favorite crafts he's done. As you can see, I was so proud I took professional photos of said pumpkins.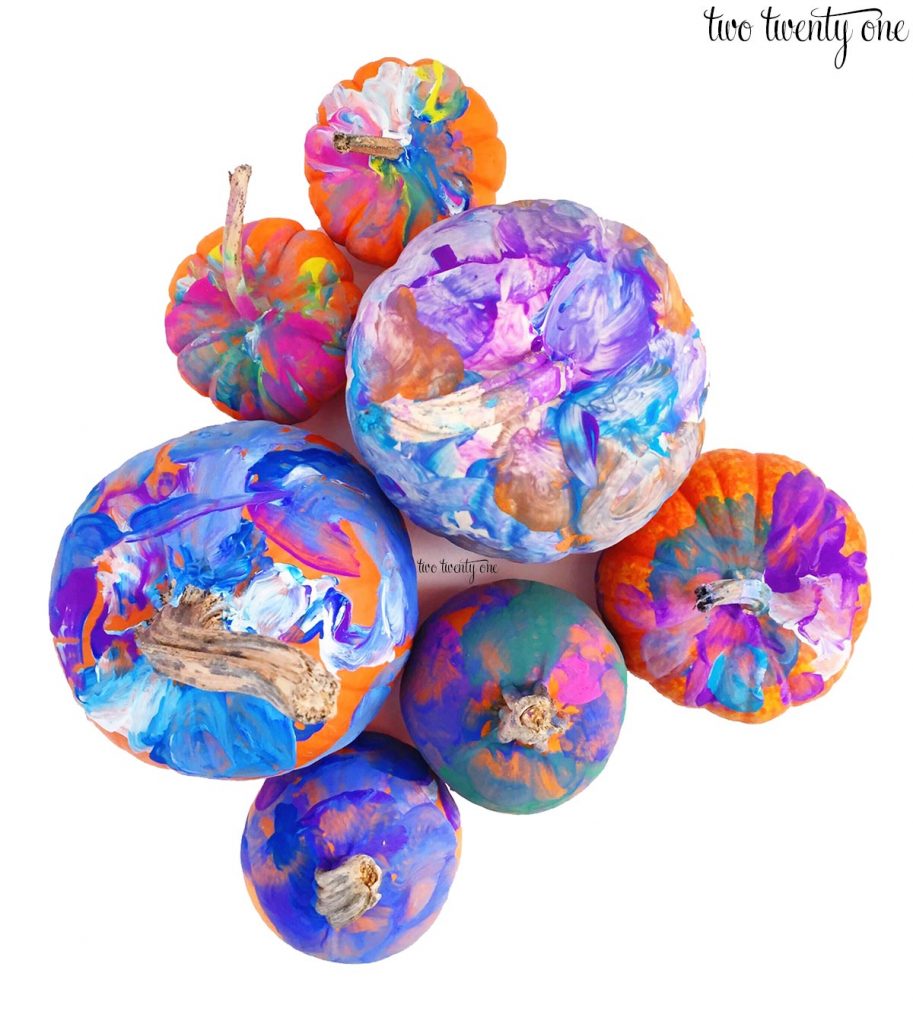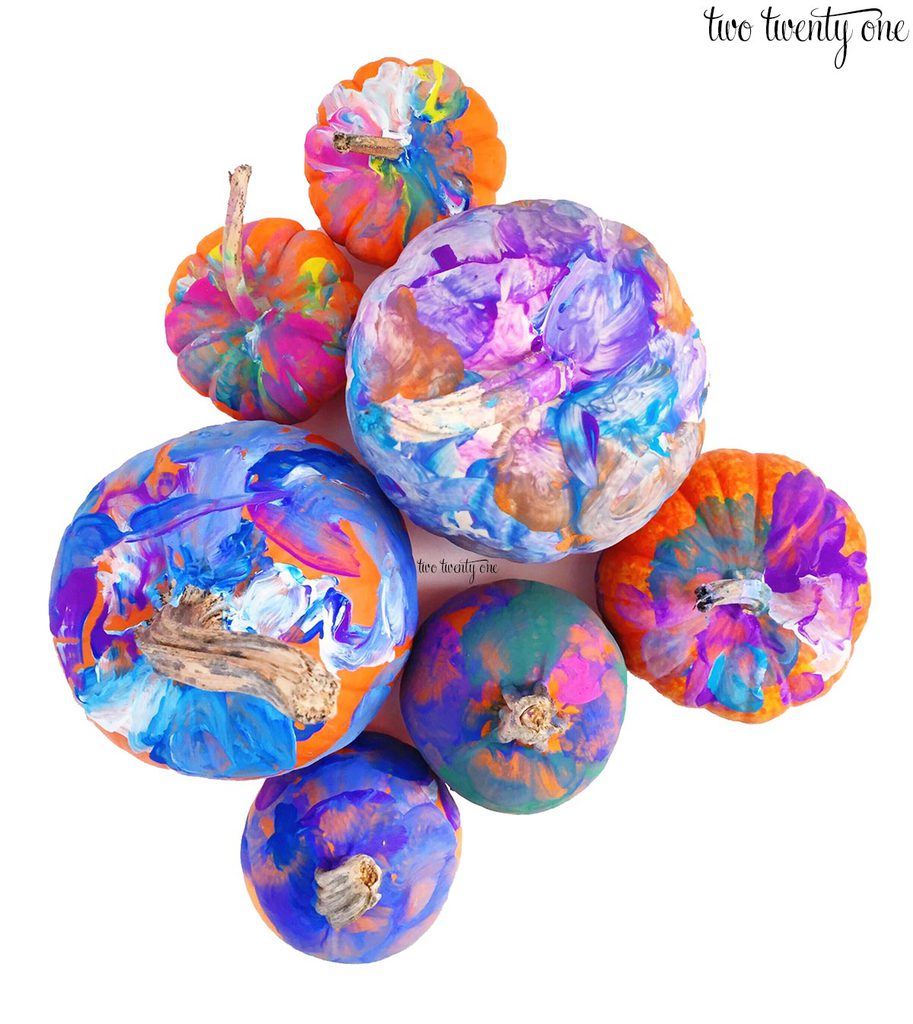 Here's what you'll need to recreate these painted pumpkins with your kids:
kid-friendly paint
paintbrushes
paper plates
pumpkins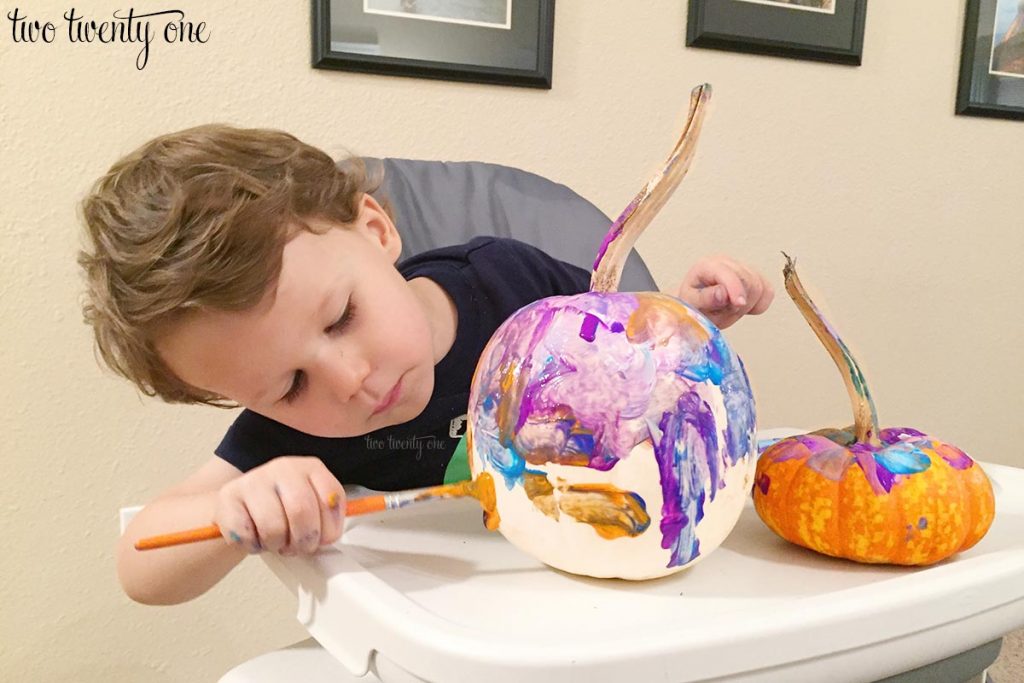 As you can see, I controlled the colors of paint Owen received so things didn't start to look vomit-colored. It also helped that he was two and didn't demand certain colors– mostly because he didn't know specific color names at that point. And I kind of directed him to paint spots when he started to spent too much time on one area and things started to look hairy. #stagemom But he did a good job moving around the pumpkins for the most part.
We painted these inside on a rainy day. Since we were using washable paint, I felt okay with that decision, but you could easily take this activity outdoors.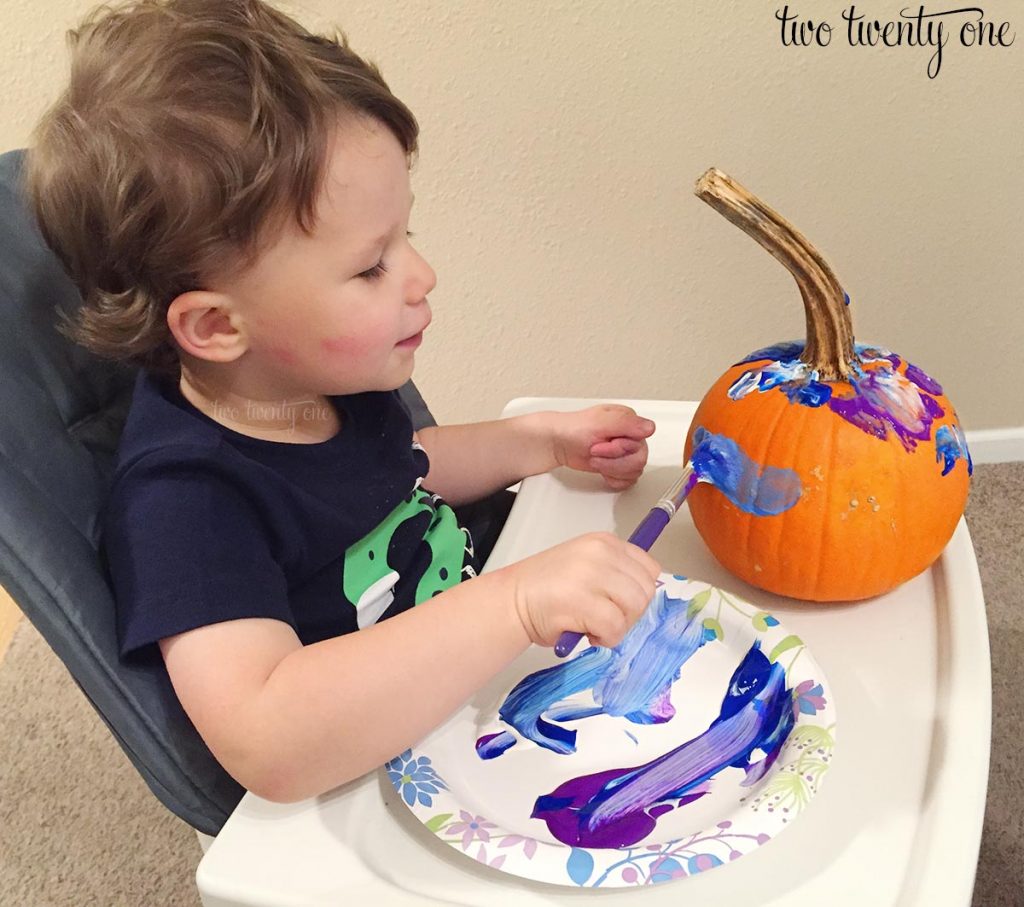 I did find that it was a good idea to have white on the plate along with a couple other colors.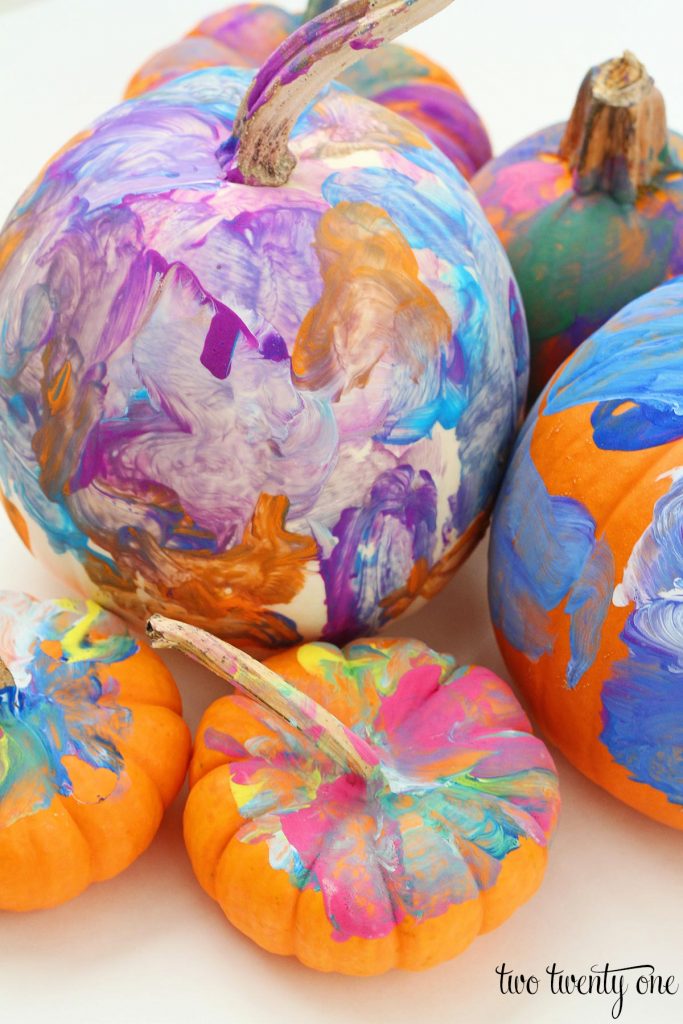 I displayed the pumpkins around the house, but you could put them out on a covered porch. Since the paint we used is washable, rain would most likely make the paint run off.
Don't forget to take some photos of your kiddo's masterpieces since pumpkins eventually rot and you'll have to toss them. I'm so glad I snapped these.