Since our house isn't partially under construction this Christmas, I decided to decorate more spaces. One of those spaces is the playroom. So today I'm sharing the playroom Christmas tree Owen and I decorated.
Now I'm not going to lie, one thing I love about being a parent is the ability to do fun stuff like decorate a 4-foot Christmas tree with cute and colorful ornaments. I'm pretty sure I was more excited than Owen because he abandoned me to play with his legos after placing three ornaments on the tree. His loss.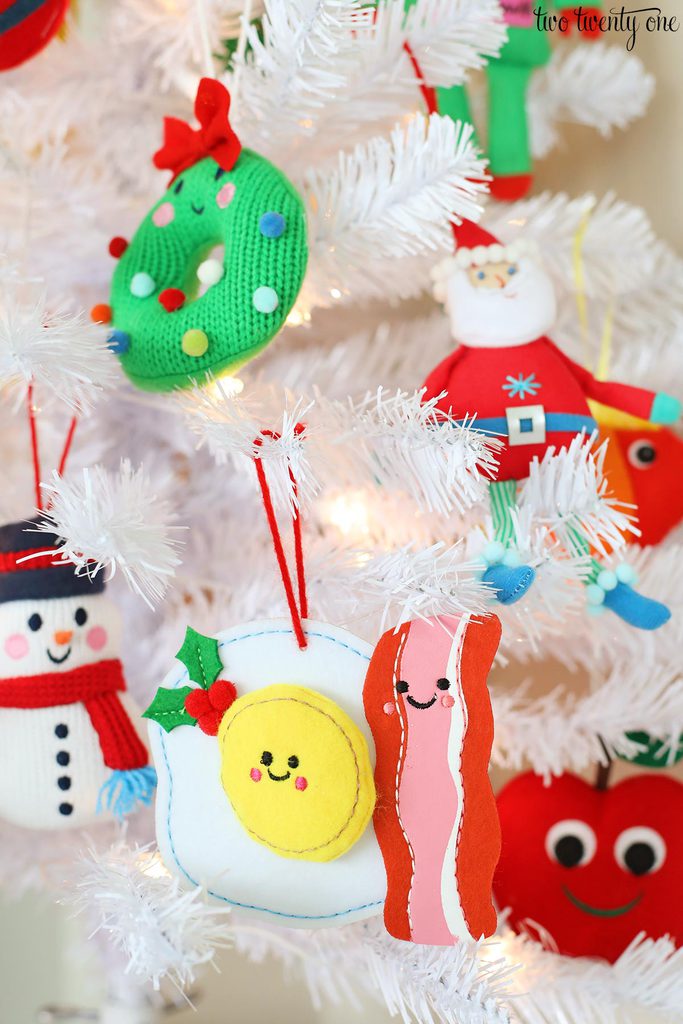 The tree is chockfull of adorable plush and felt ornaments I've collected from Target after-Christmas sales the past few years, but some are available in-store right now. Christmas hoarding FTW.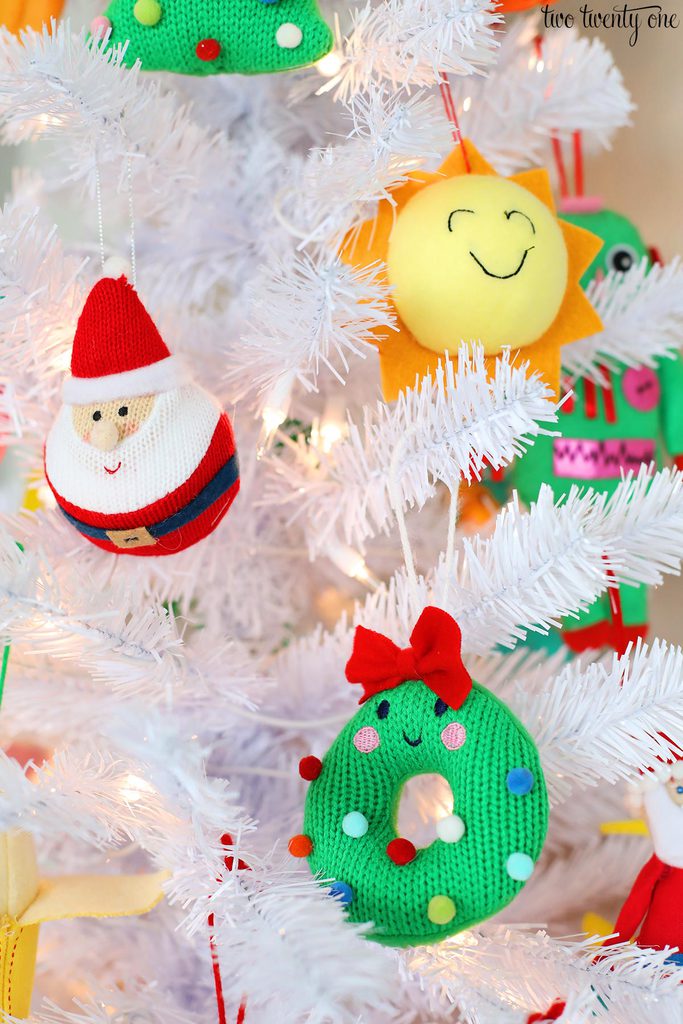 When I decided to decorate the playroom and put up a small tree, I had a lightbulb moment– a tree topper made of the boys' names. I texted my friend Jacque, who has an amazing custom gift and home decor Etsy shop, and asked if she'd be able to make a custom tree topper for me. It turned out exactly how I was envisioning. Definitely check out her shop if you're looking for some great personalized gifts.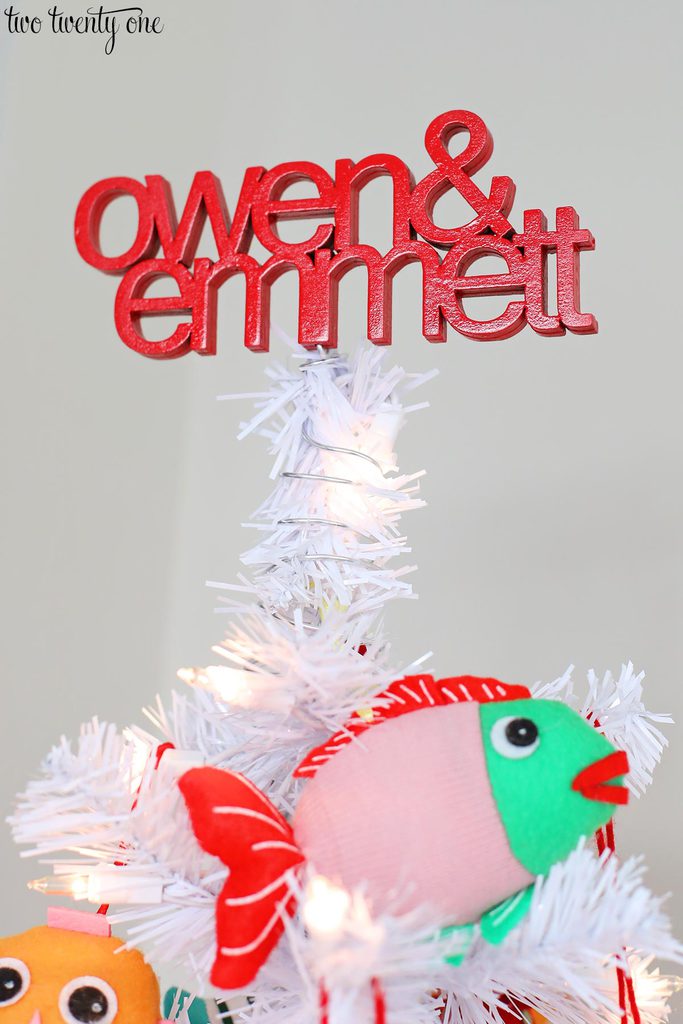 The tree is on top of a cubby shelf in the playroom. It's actually the shelf that used to be in Owen's closet at our old house.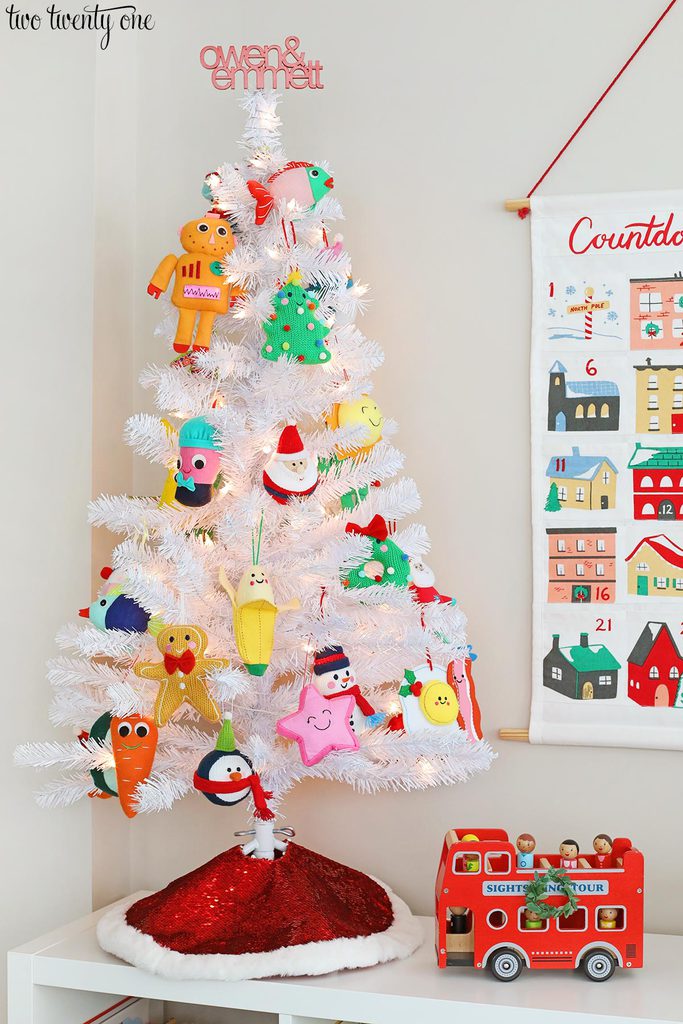 If you have a very sharp eye and impeccable memory, you may recognize this ornament from when I decorated Owen's bedroom for Christmas a couple years ago.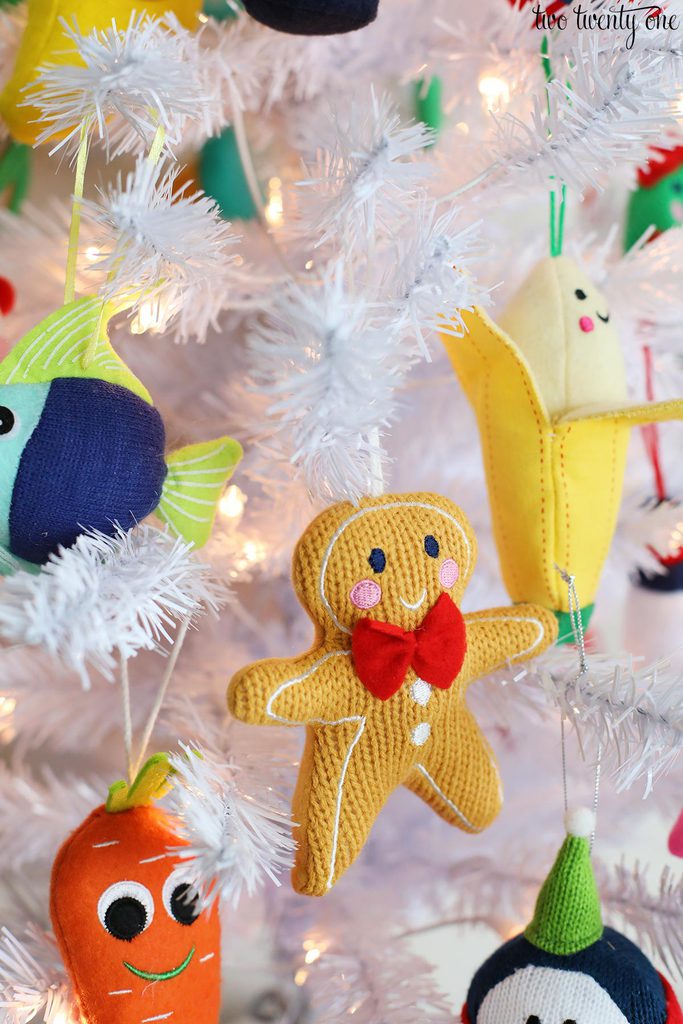 I can't wait to show you the rest of this space in a couple weeks. I'm putting together a kid Christmas space tour with a handful of other talented bloggers. You're going to love it.
Why yes, I made a tiny wreath for this double decker bus.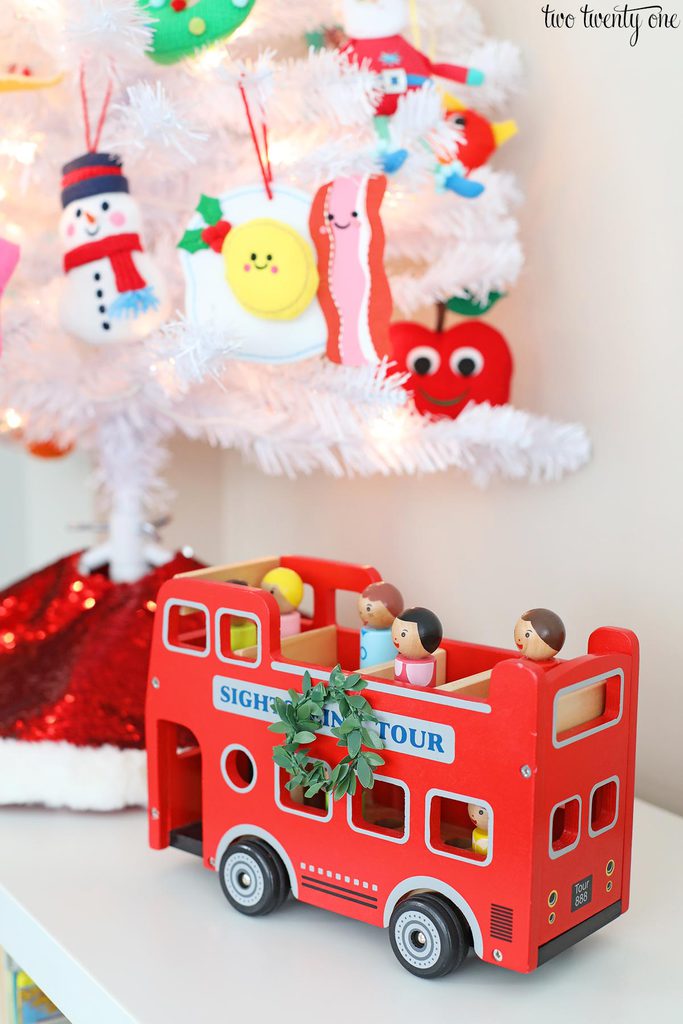 SOURCES
4-foot Christmas tree … At Home
ornaments … Target
tree topper … KTownCreative
tree skirt … Target
double decker bus … Amazon (similar)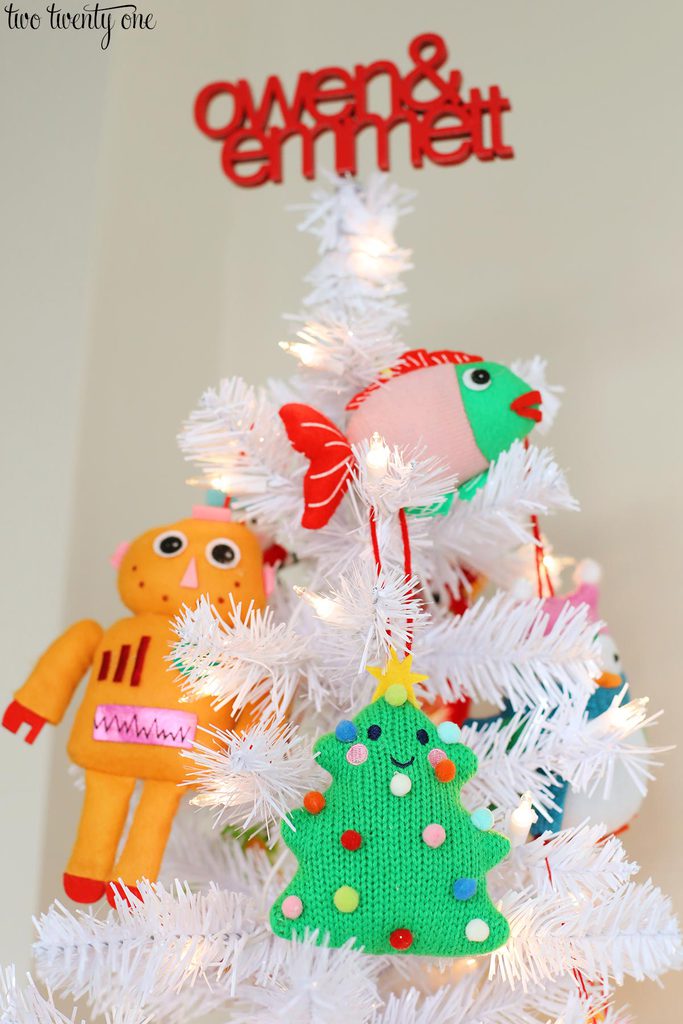 If you're looking for more grown-up Christmas tree inspiration, here are a couple of my full-size Christmas trees.
2018 Red and White Flocked Tree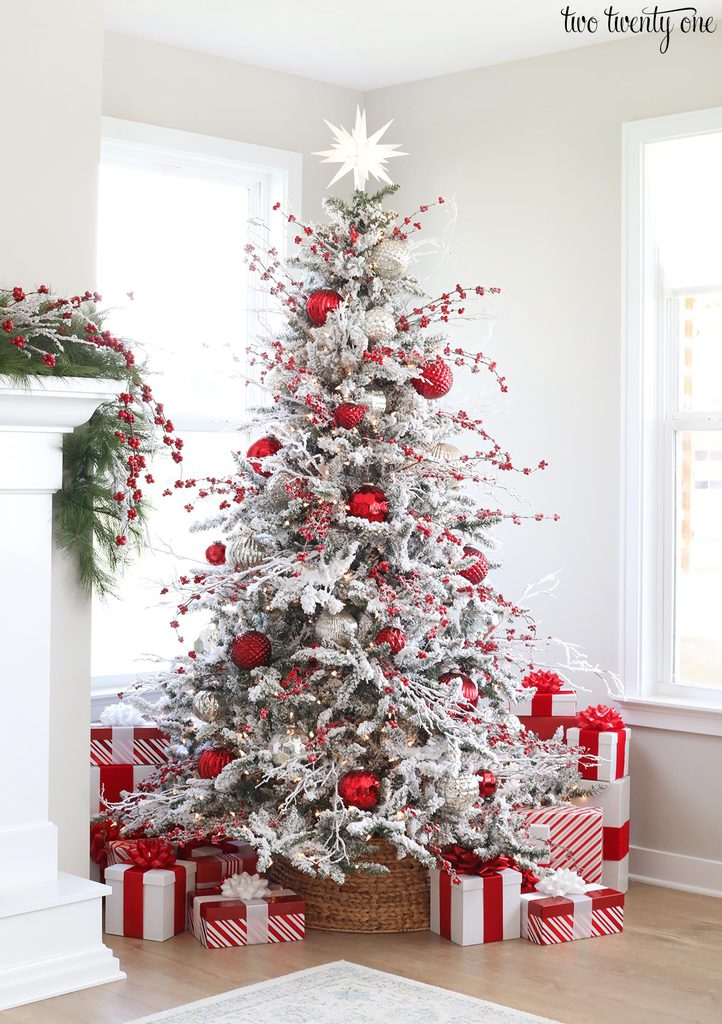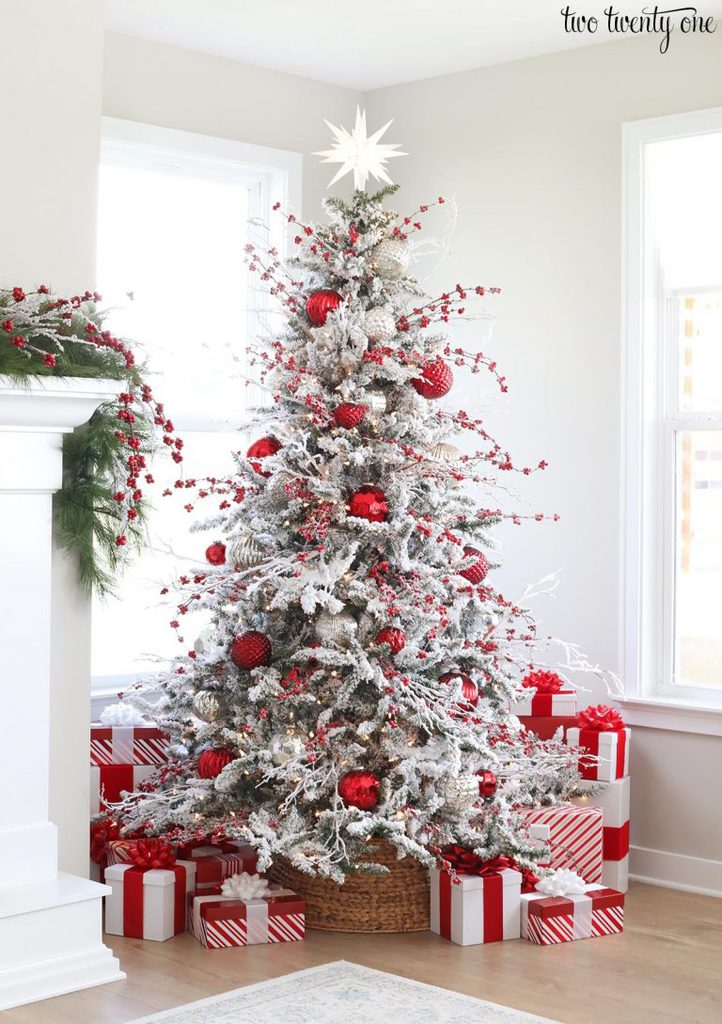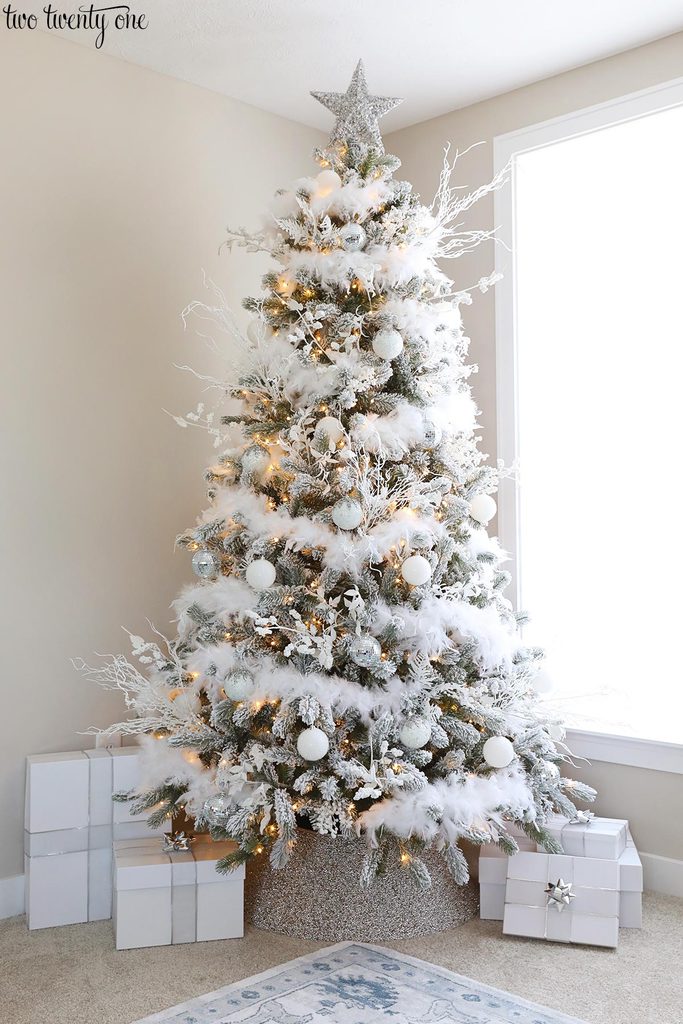 2017 Red & White Flocked Christmas Tree