Red and White Flocked Christmas Tree
For our first tree in the house, I decided to go with a red and white flocked Christmas tree. I've wanted a flocked Christmas tree for years because I think they're so beautiful, but I'm pretty sure Brad would've killed me if I brought another 7.5 foot Christmas tree into our old house (I have a 7.5′ pre-lit white tree and a 3o year old unlit 7.5′ green tree). So I told myself I could finally get a flocked tree once we got into the new house (with the storage capacity for another full-size tree).
While the 7.5′ flocked tree can be rather messy, especially during set up and while decorating, I still love it.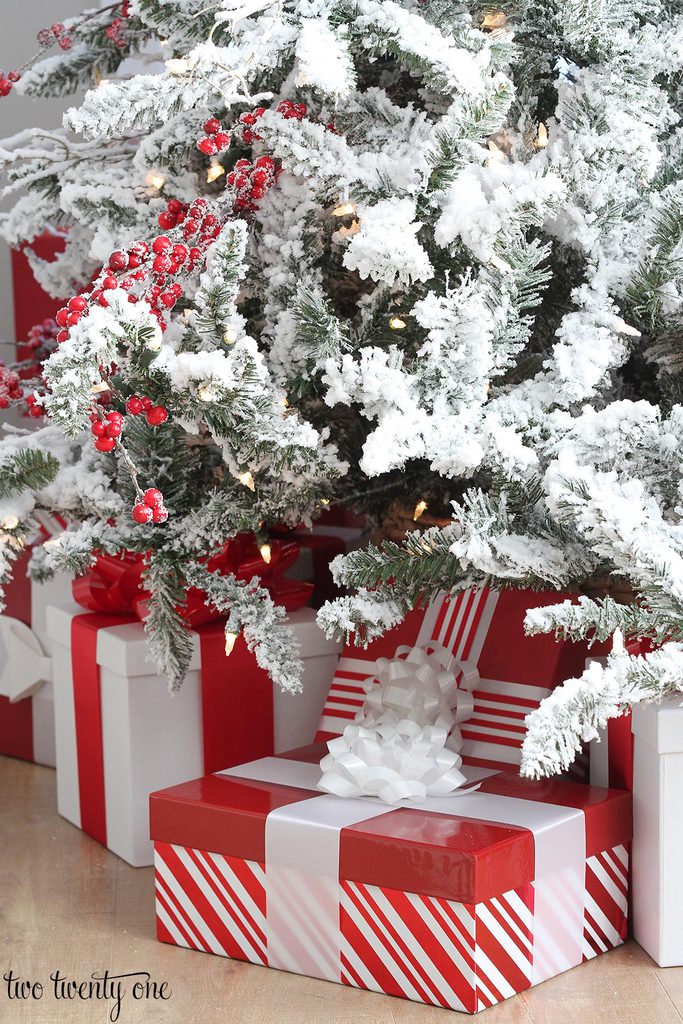 I kept the tree decorations pretty minimal because this tree doesn't really need a lot. Plus, I kind of went over-the-top (for me) with the tree decorations last year, so I needed a year to detox. I'll probably add more ornaments and ribbon to the tree next year.
When I sent a photo of the tree to a couple friends, both asked if I wrapped the presents myself, which I thought was hilarious. Because yes, I wrapped all of them myself. Although the all-white presents are just plain boxes I attached ribbon to, as well as the striped boxes with red lids.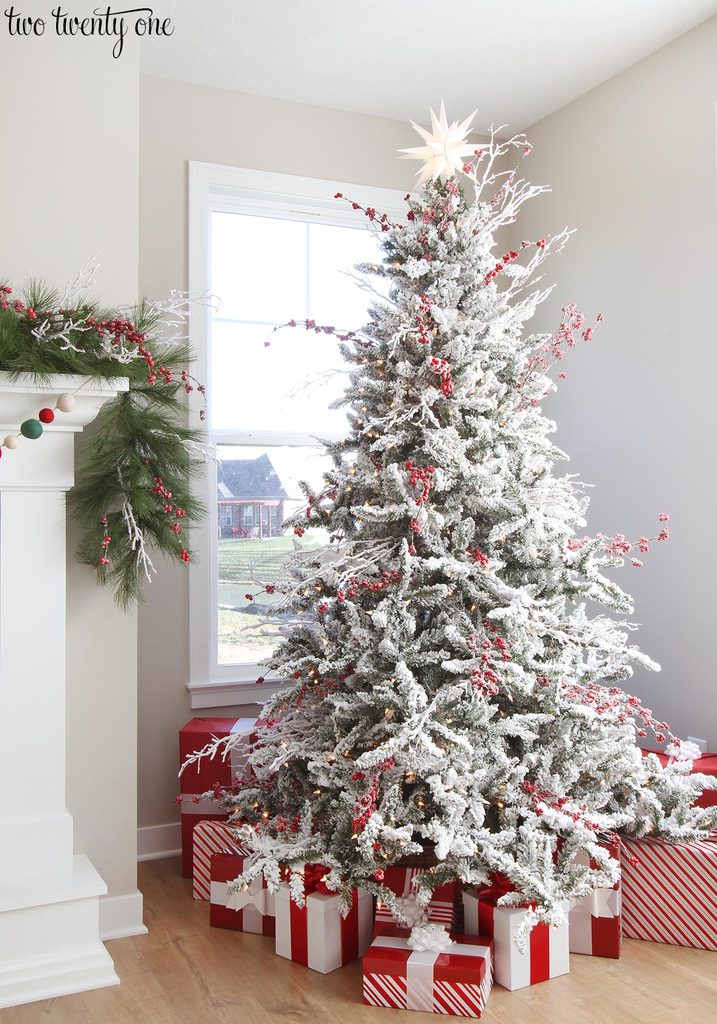 My usual tree topper star was too heavy for this tree and wouldn't stay upright, so I ordered this Moravian star tree topper.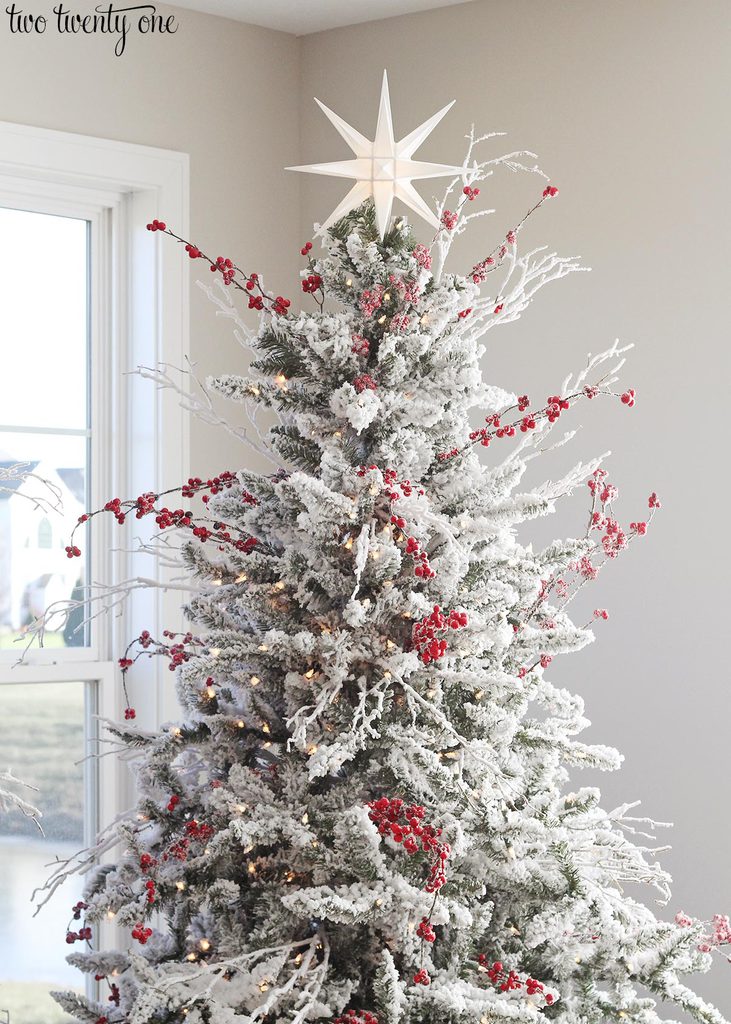 I ended up frosting the berries with epsom salt and glitter because I couldn't find any I liked. It's very simple, but let me know if you want a tutorial.
The flocked branches are from Michaels.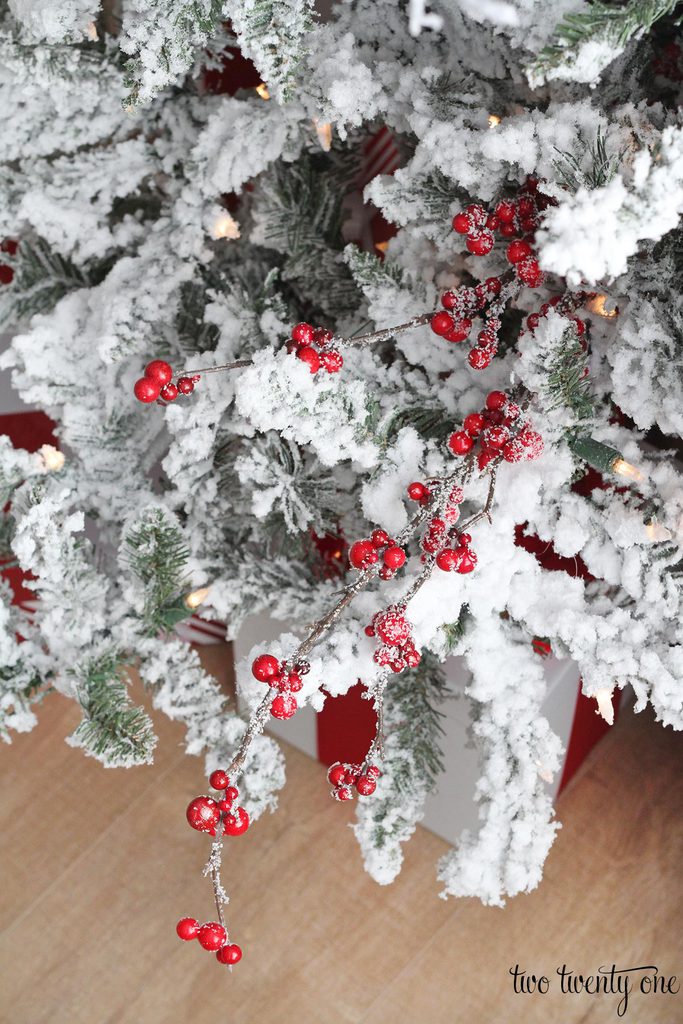 In most of the photos, I have the woven tree collar covered up with presents, but I wanted to show it to you because I love it.
It's currently out of stock, but be sure to get on the email list for when it becomes available again.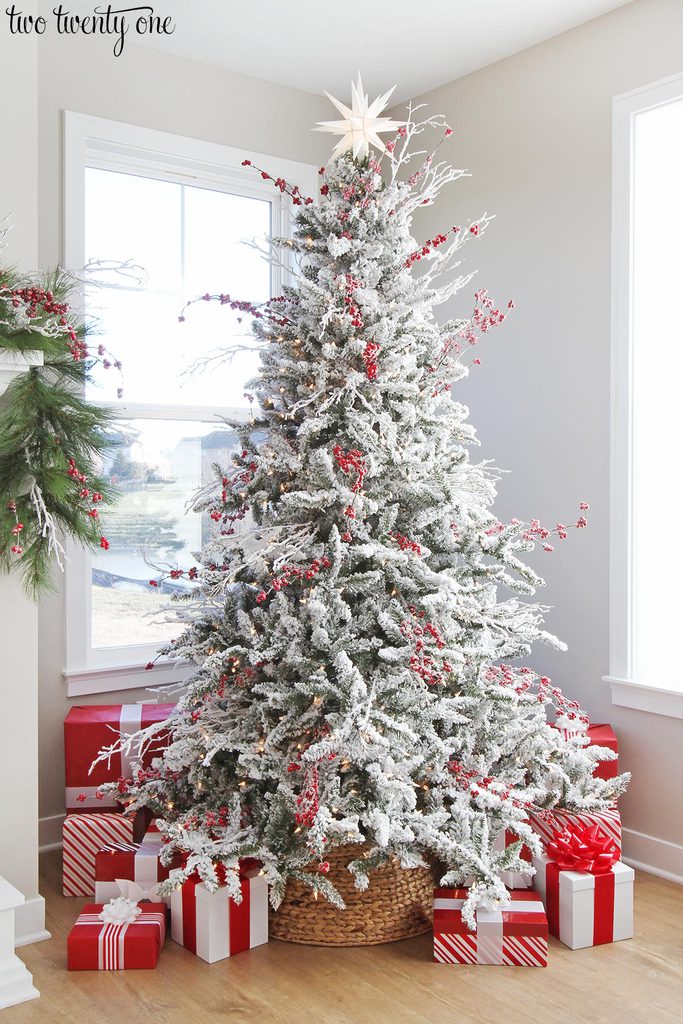 I love how the tree looks with the decorated mantel.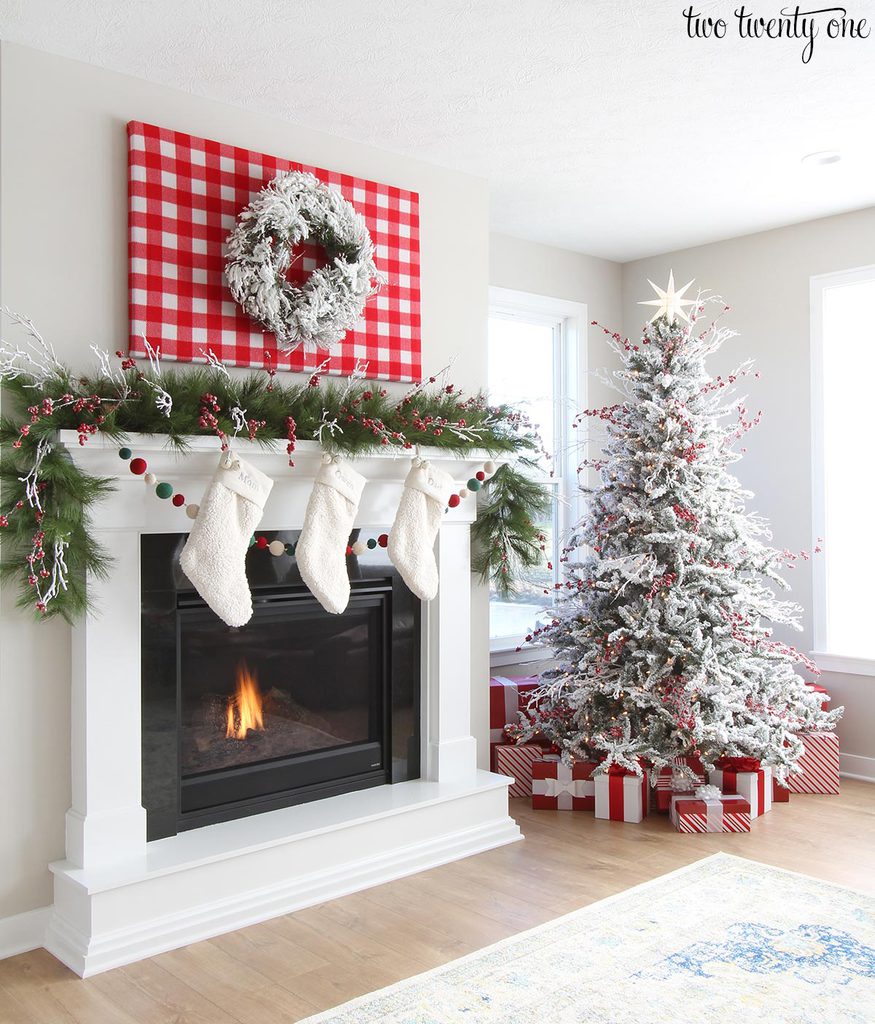 The tree is beautiful during the day, but I really love how it glows at night.
I went with Dura-Lit clear lights because I'm not a fan of LEDs. To me, LEDs can cast different hues of color, while Dura-Lit gives off the standard warm glow of regular Christmas lights. And this particular tree has 850 lights which is 100 more than you'd expect on a 7.5′ tree. The lights were flocked over, so I did have to rub the flocking off with my fingers but it wasn't that bad.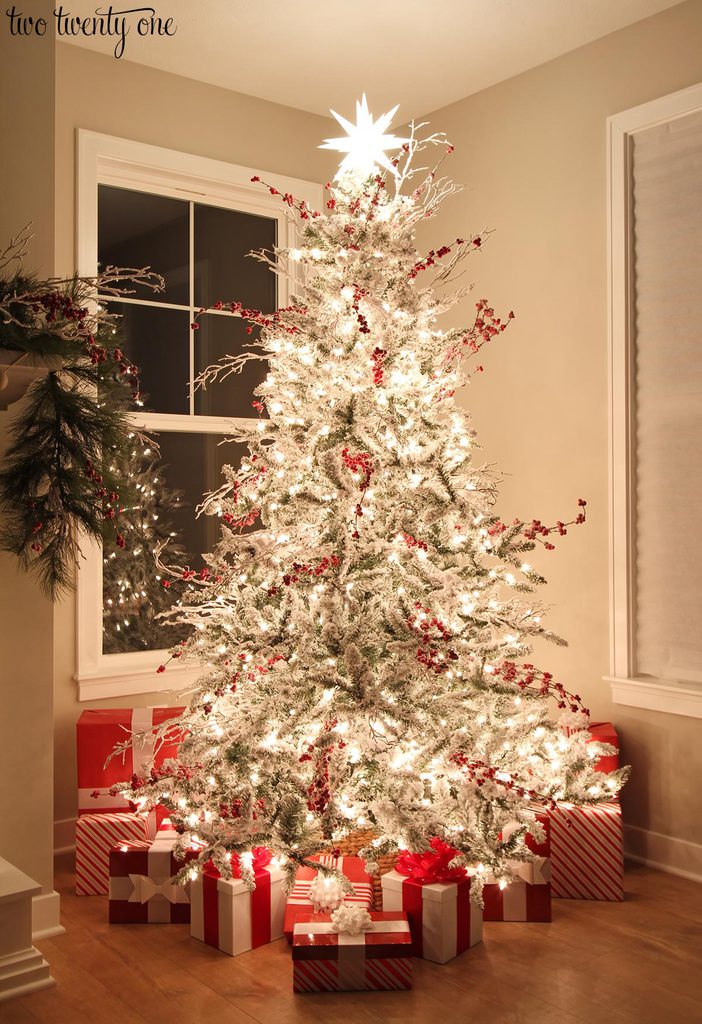 I'll share more of our house at night during the Christmas Nights Tour on December 22nd.
Click HERE to see my 2019 flocked Christmas tree!