I feel like Christmas snuck up on me this year. It's probably because I'm not nearly as busy this year as I was last year because I was in full on Christmas mode before Thanksgiving last year. Or maybe it's because I'm too busy being obsessed with my kid. Whatever the case, I'm lucky I got our Christmas tree up this year. I just wasn't feeling it. But looking at these photos makes me glad that I put it up.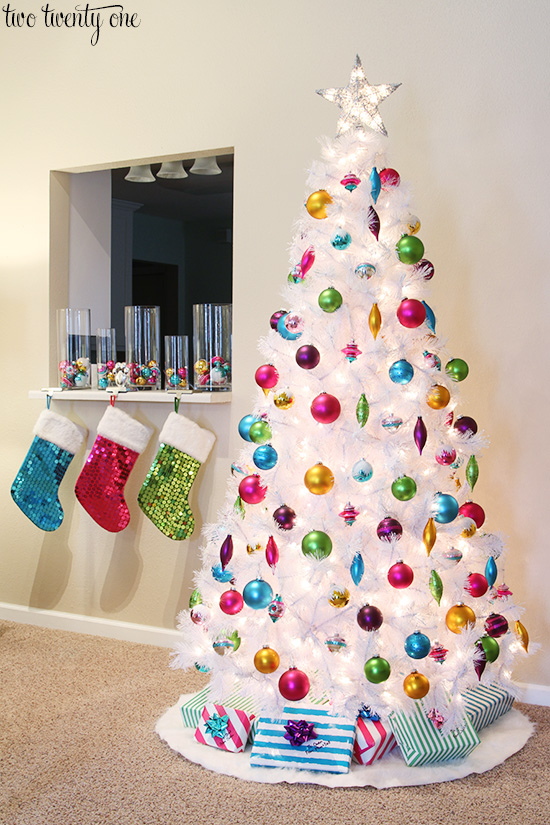 I decided to put our white Christmas tree up again this year because it sheds little white and glitter flakes so I figured it would be best to put it up this year and go back to our green tree next year when Owen is mobile and could potentially eat the Christmas tree dandruff.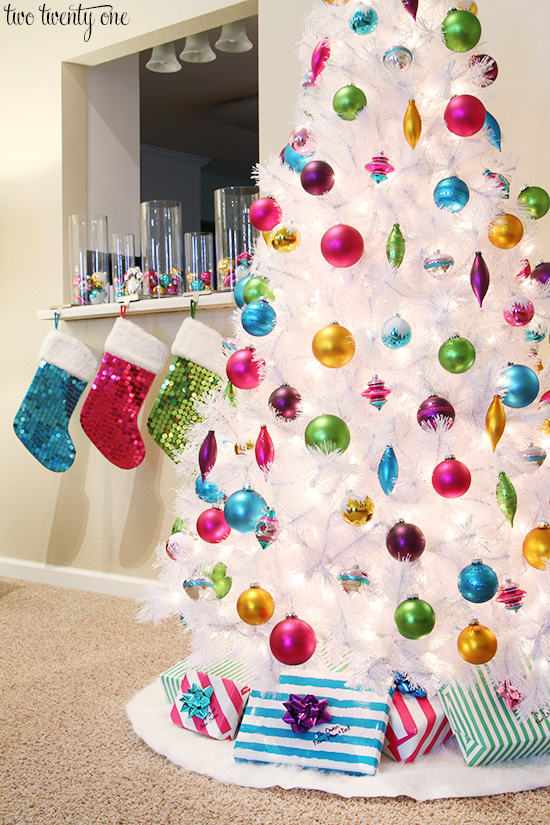 I added some new vintage-inspired ornaments this year. I picked them up on one of my favorite Target shopping days of the year, December 26th, last year.
I mixed them in with the jewel tone glass ornaments I've had for 7 years. I also picked them up at a Target day after Christmas sale– 15 ornaments per box for $2.50. Seriously, hit up those after Christmas sales, my friends.
I also used the same star I've been using for years (from Kohl's) and the no sew faux fur tree skirt I made last year.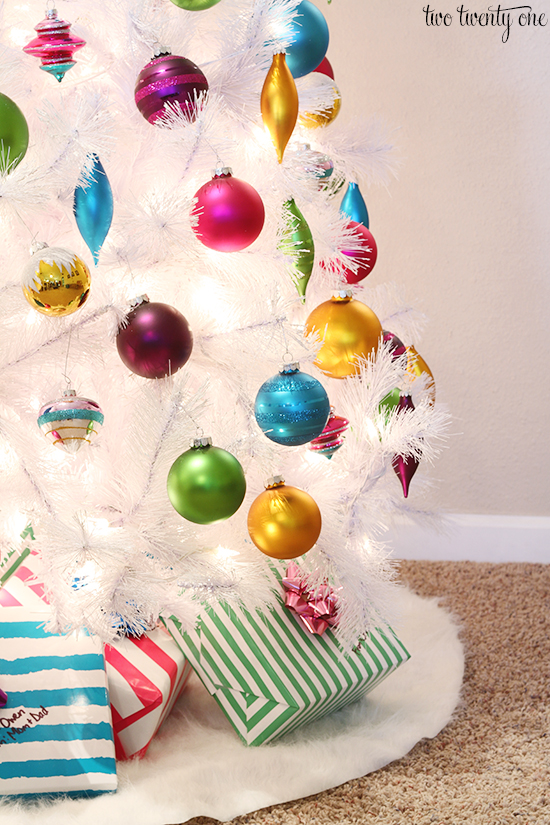 Every year I tell myself I should try decorating our tree outside of my comfort zone, but I just love these stinkin' ornaments so much. And it's not like I look at them all the time. I see them once a year for a month or so, and then pack them up and put them away again. So every year I'm all, "Hello, old friends!"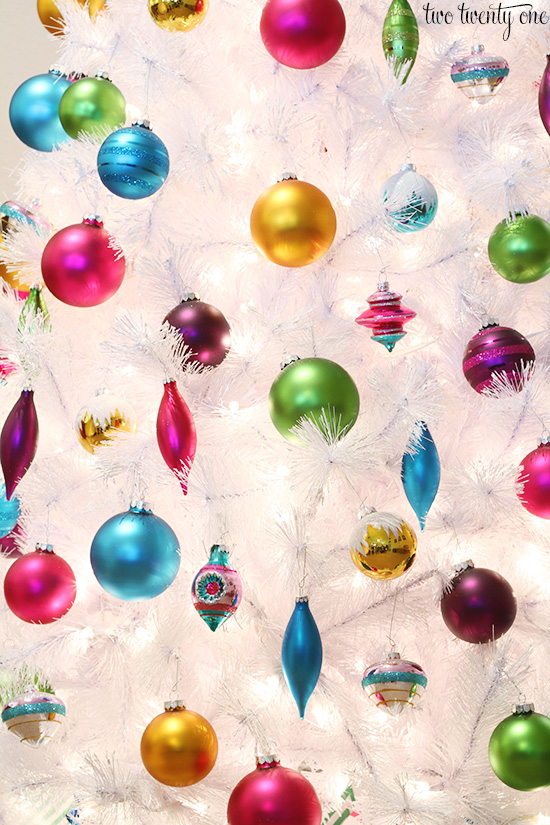 I told Brad maybe I could play around and decorate the tree in a different way before putting it away this year, take photos, and then post the photos next year. I'm tempted.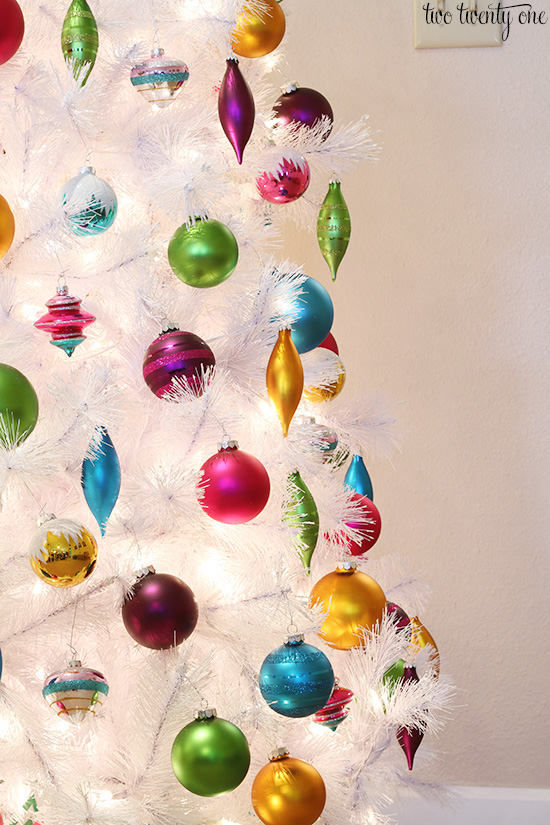 Every year I take a photo of Jack in front of the tree. Here's 2011, 2012, and 2013. His chin gets more and more gray with each year.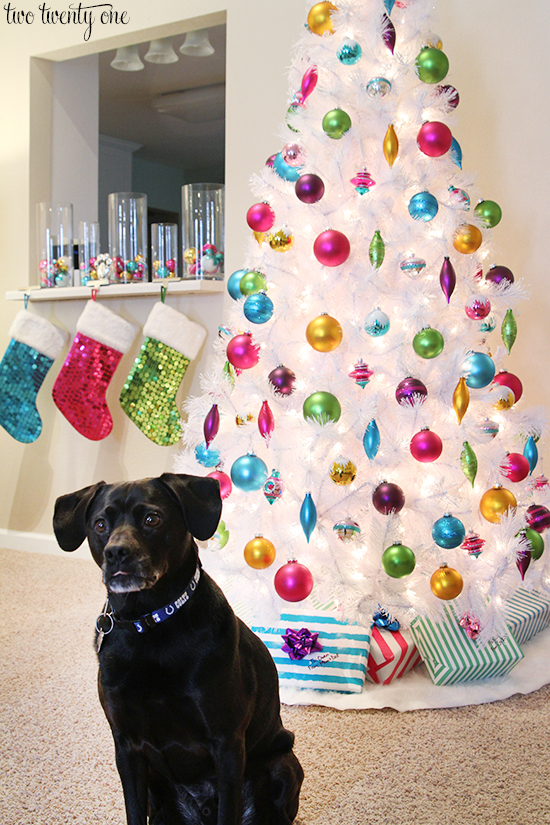 If you follow me on Instagram and/or Facebook you may have seen that Owen met Santa for the first time over the weekend.
Brad sat Owen on Santa's lap and stepped aside while I stood in front of Santa and Owen to snap photos. Owen immediately went into full on red faced breakdown mode.
As you can see, Santa kept his cool. Such a pro.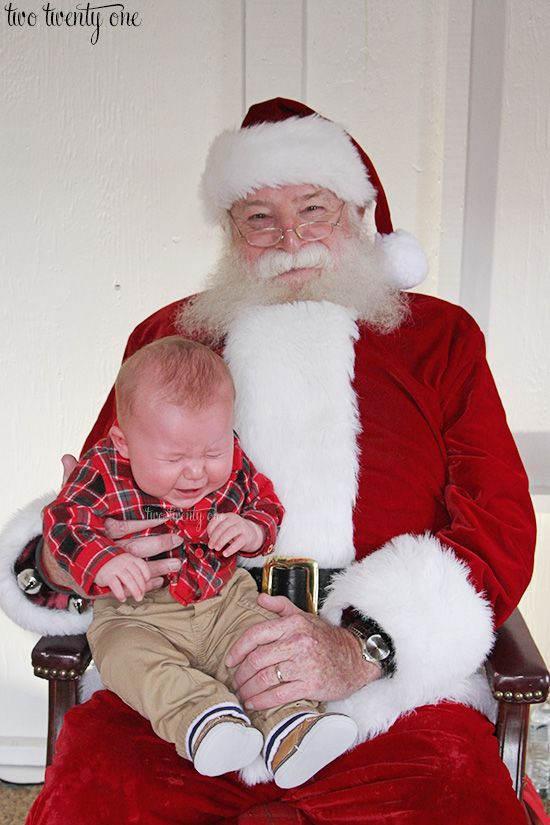 Owen eventually found his fingers and began to self soothe. Thank goodness for fingers to gnaw on.
Again, Santa is all "I got this."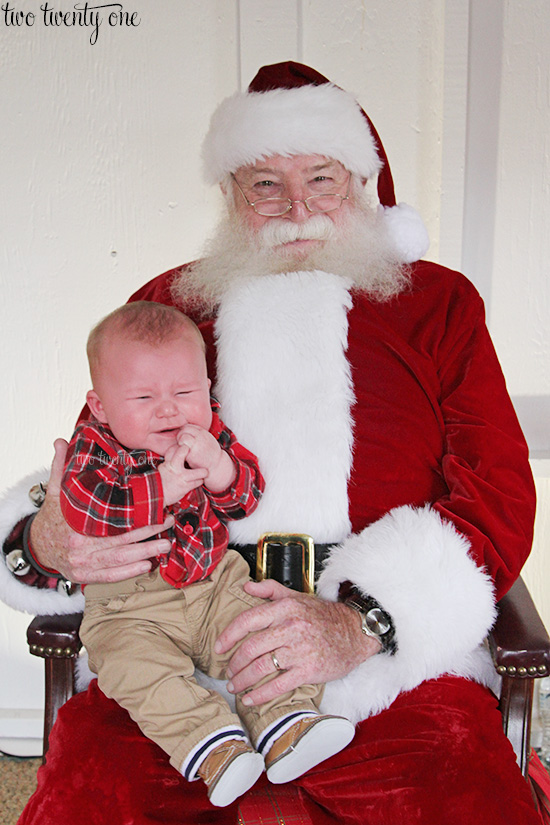 Ahhh, fingers. Owen regains his composure and natural complexion.
We thank Santa for his service and scoot on out.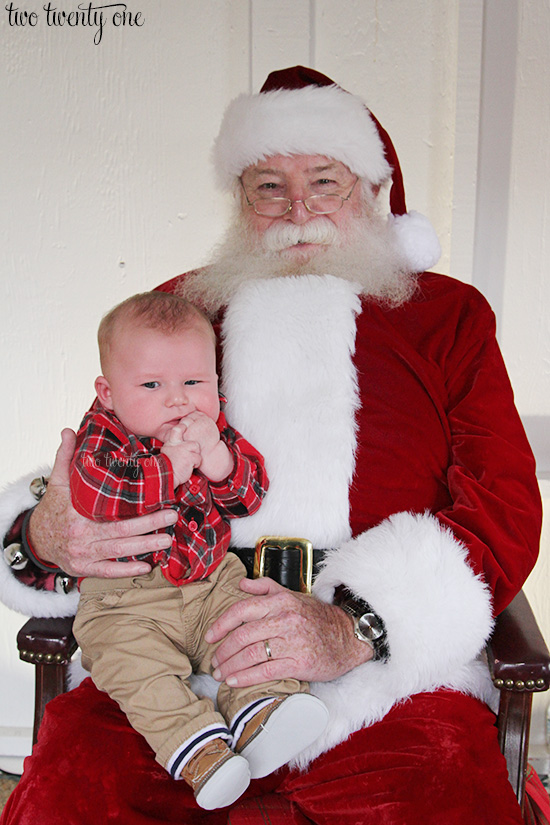 I'm not gonna lie, I like how we got both types of photos– meltdown and peaceful. Call me a meanie but I think meltdown with Santa photos are comical.