I finished up our outdoor Christmas decorations over the weekend. In years past we've decorated the shrubbery in front of our house and garage but this year I'm using the baby as an excuse for scaled back decorations. Kind of like how I blamed being super busy and tired (didn't know I was pregnant at the time– hah) last year.
Last month I shared how I whipped up these tiered tomato cage Christmas trees. I stuck the biggest one in our giant planter, and I plopped the other two in front. Let me tell you, the legs on the tomato cage Christmas trees make anchoring them to the ground super easy. I should patent that idea.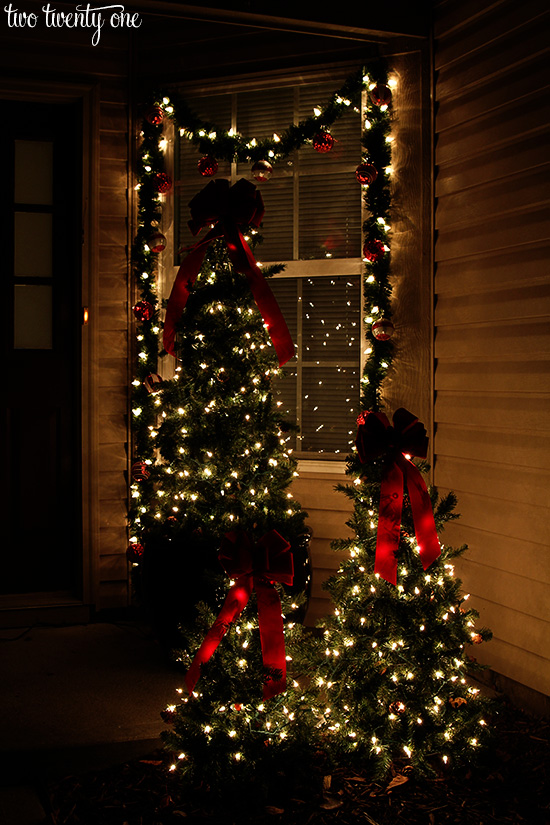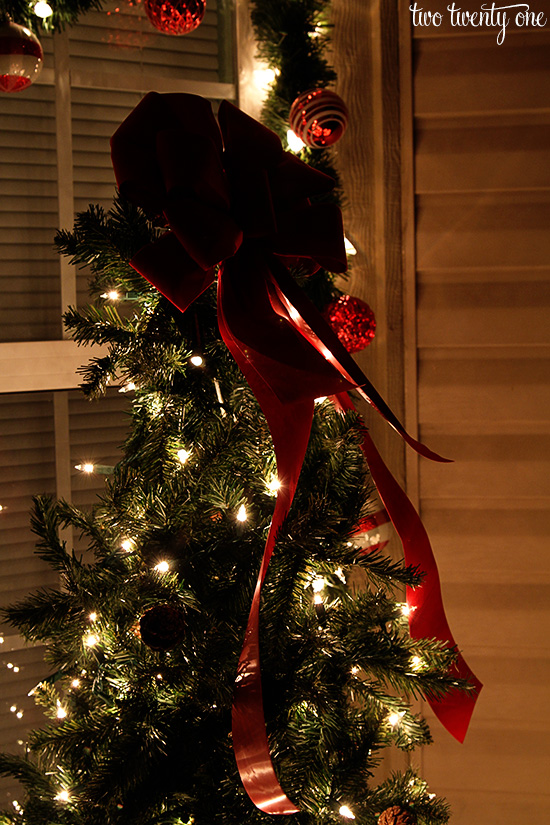 Something I added this year was lighted garland around the window.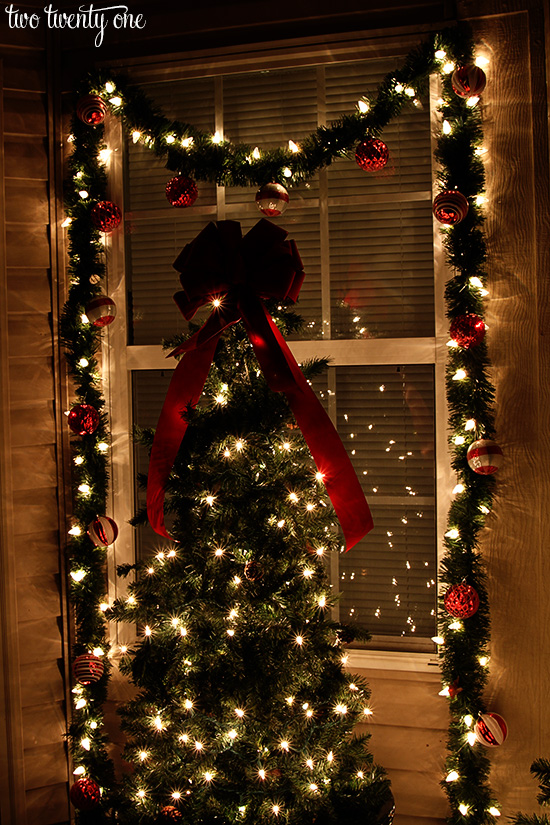 Hanging the garland was really easy. I used two clear Command hooks– one on each side. Took me all of 2 minutes.
The garland on its own was kind of boring so I jazzed it up with some shatter-resistant ornaments (here and here) from Lowe's. Bonus: they're currently 30% off.
Shatter-resistant is important, especially when the wind picks up. You don't want ornaments exploding all over your front porch.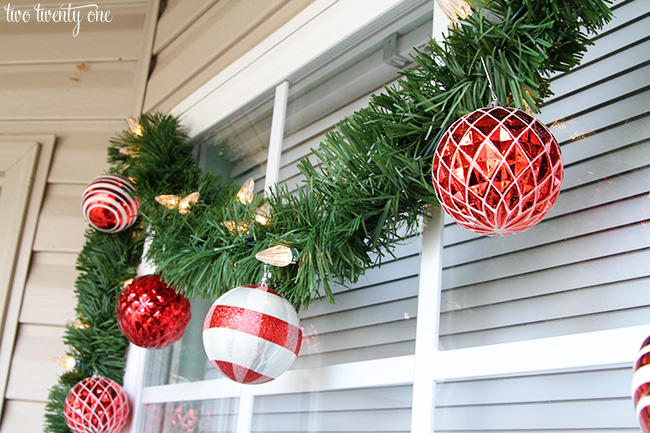 Attaching the ornaments to the garland was incredibly easy. Enter: ornament hooks. Ground breaking, I know.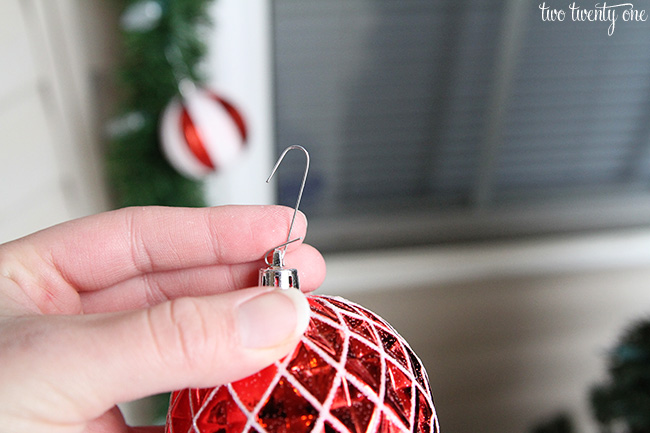 I hooked the hook onto the garland and gently pinch it to make sure it was secured.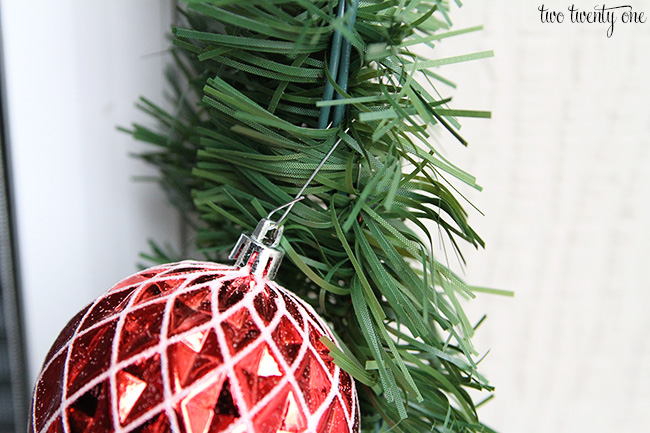 Here's what the porch looks like during the day. Granted the lights aren't on during the day (as shown in the photo), I think it still looks nice and festive because of the pops of red and white.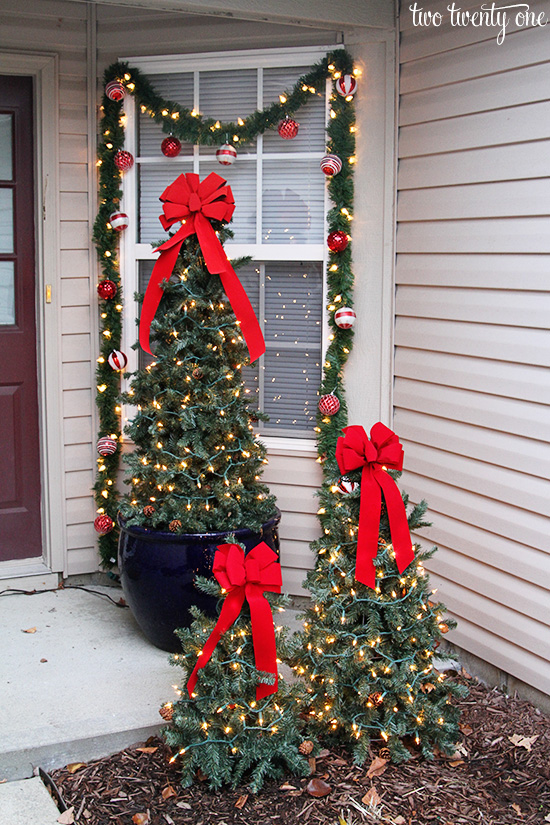 And here's what the porch looks like at night.
Ooooh ahhhh.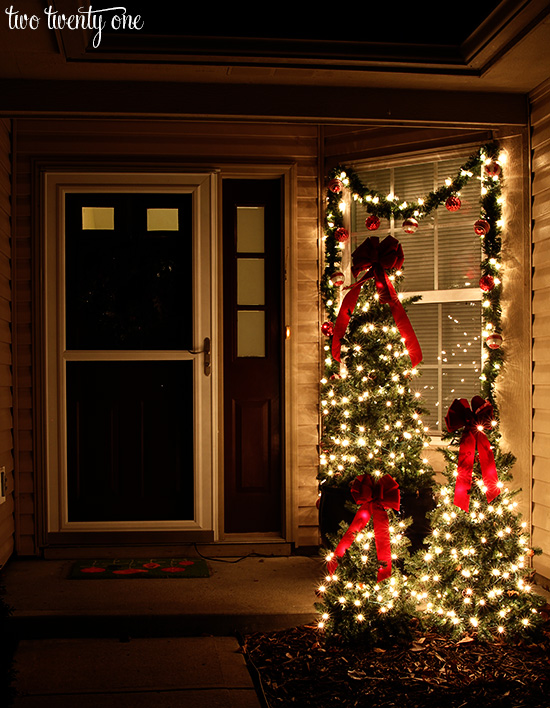 Have you made any tomato cage Christmas trees this year? If you have, post a pic on social media and tag me!
How do you decorate your exterior for Christmas? Minimal or Griswolds?
You can find more DIY ideas from the other amazing Lowe's Creators & Influencers!
Follow Lowe's on Instagram, Pinterest, and sign up for the Creative Ideas magazine and app!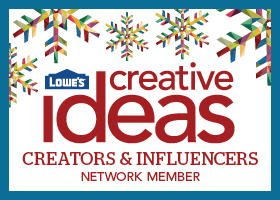 As a Lowe's Creative Ideas Creator, I was provided a gift card to cover the cost of materials for this project. As always, all opinions are 100% my own.