Yesterday I shared how I made my Morticia Addams-esque Halloween tomato cage tree I promised that I'd show I made the witch legs.
The legs are inspired by one of my favorite childhood movies, The Wizard of Oz. I wore the VHS tape (remember those?) out because I watched it so many times. I always had to fast forward through the flying monkey part. They were too scary for my liking.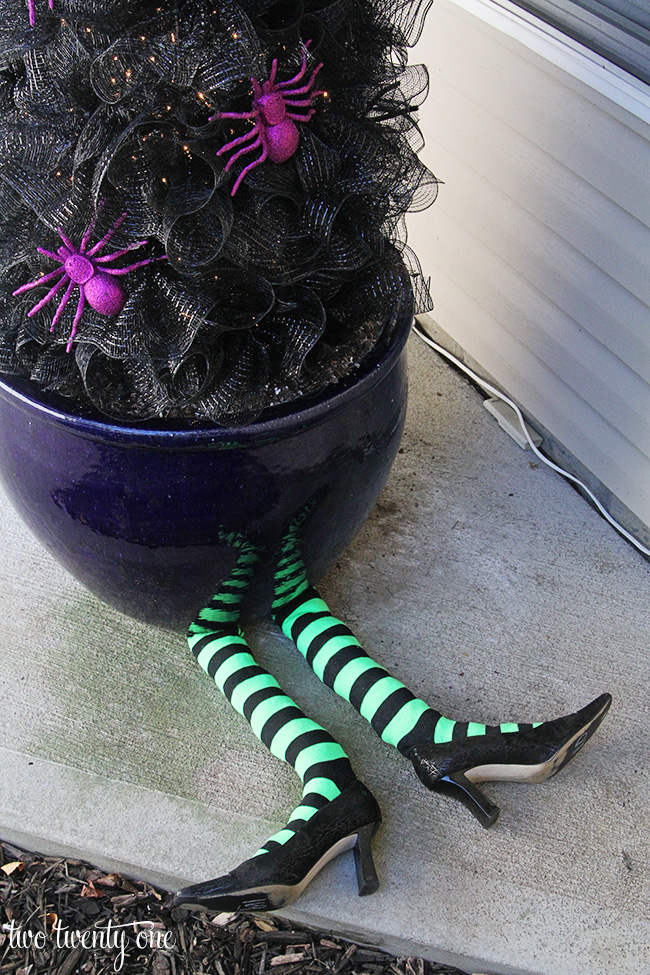 Here's what you'll need:
old black heels or boots (I scored these classy J. Reneé heels for $1.69 at Value World, a local thrift store because I'm still boycotting Goodwill)
knee high socks (mine were 40% off at JoAnn Fabric)
10-12 plastic shopping bags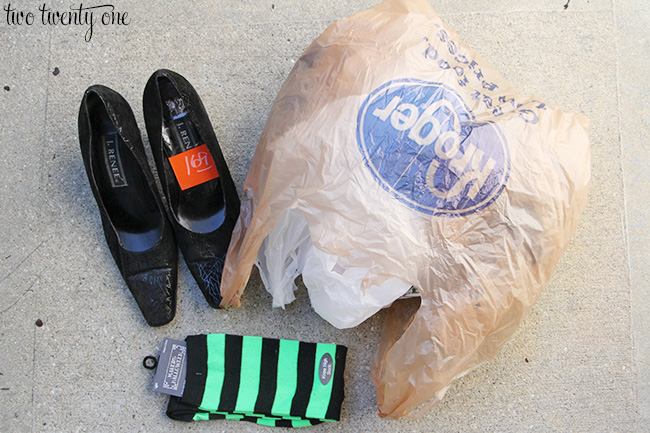 Ready for the fastest DIY ever?
Start stuffing the plastic bags into a sock.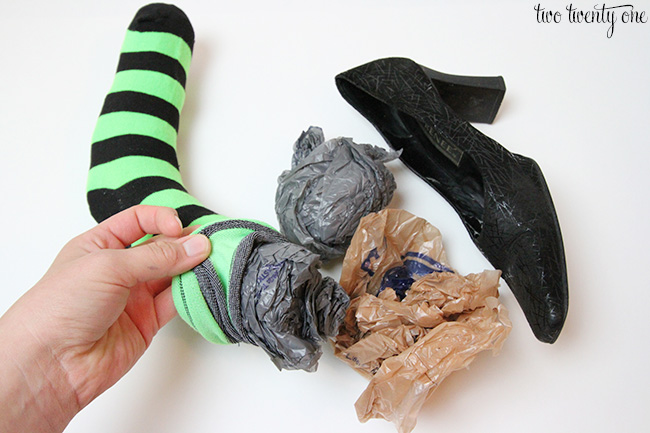 Keep going until the sock is full or mostly full. Squeeze it a little to shape it.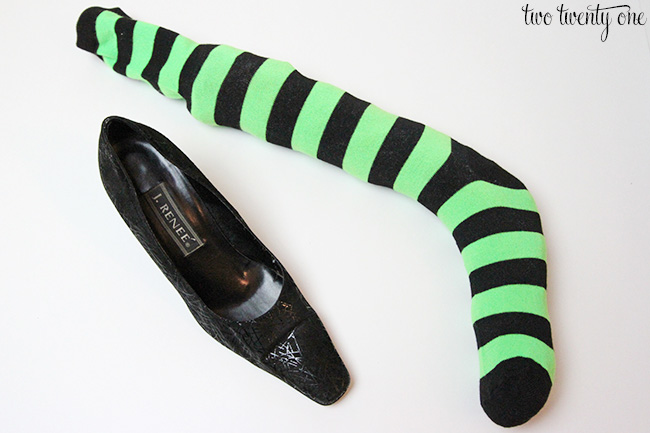 Insert the faux leg into the shoe.
Repeat with the remaining sock, plastic bags, and shoe.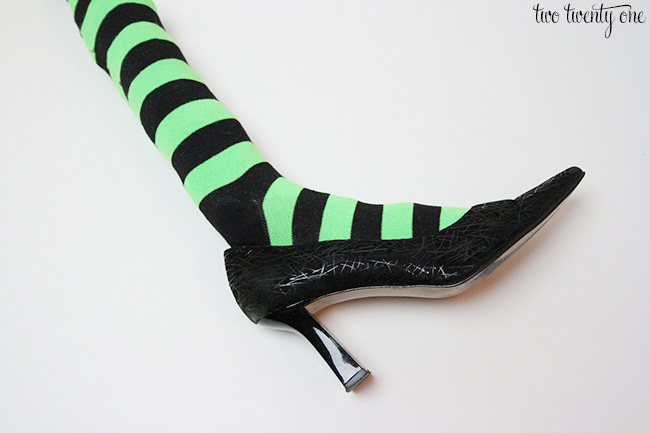 I did the math and I spent around $5 for these witch legs.
That's a grande Starbucks Frappuccino + tax.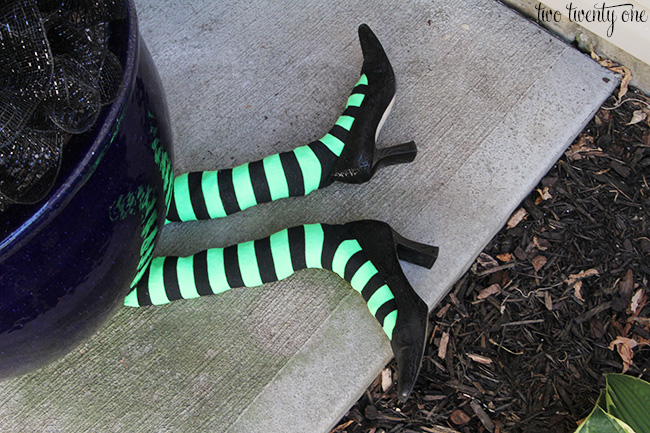 I think they look mighty festive with my spooky Halloween tomato cage tree.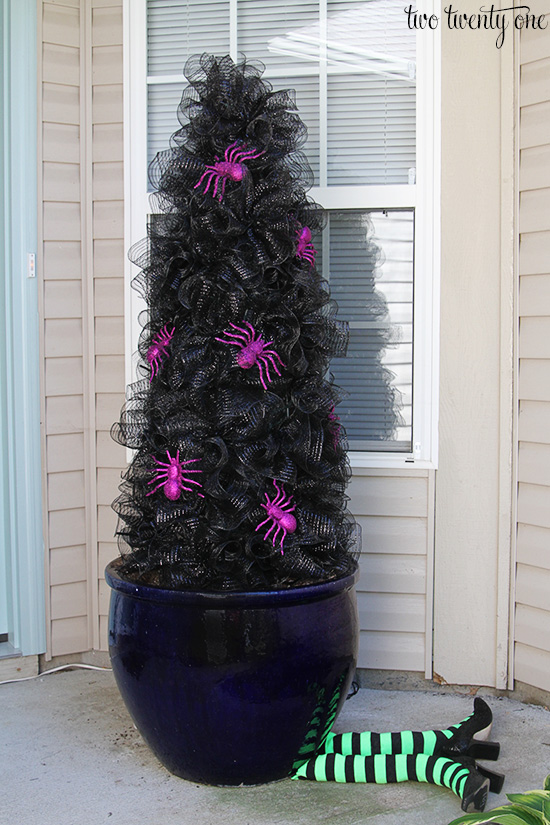 Happy fake witch leg crafting!