Looking to add some extra spookiness to your Halloween decorations? These witch legs are the perfect addition! They're easy to make, and you can customize them any way you want.
The witch legs are inspired by one of my favorite childhood movies, The Wizard of Oz. I wore the VHS tape (remember those?) out because I watched it so many times. I always had to fast forward through the flying monkey part. They were too scary for my liking.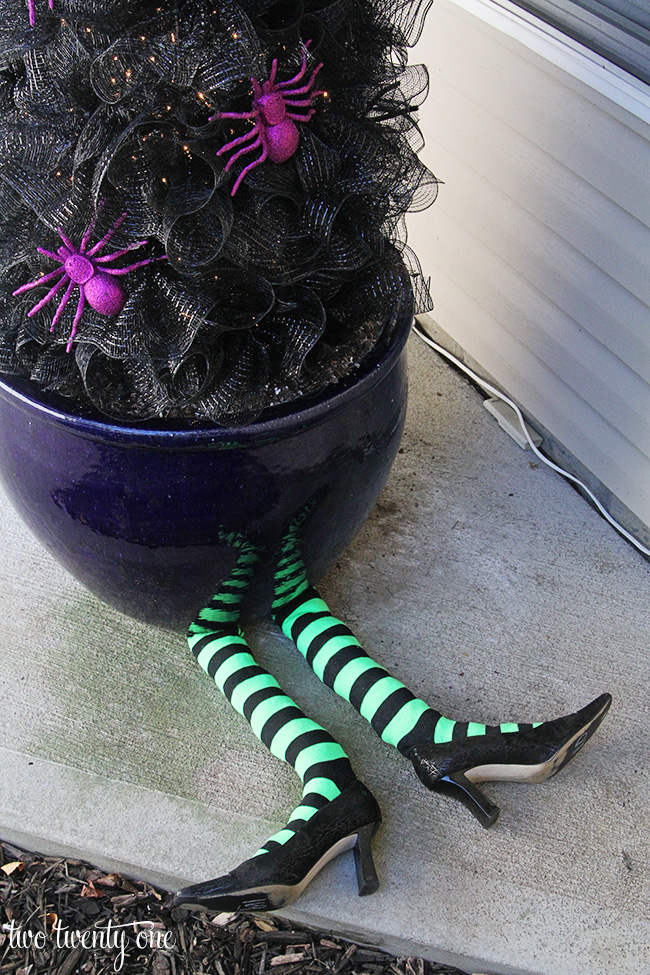 How To Make Halloween Witch Legs
Supplies
black heels or boots
10-12 plastic shopping bags
Head to your local thrift store in search of the black heels or boots and striped socks. I bought the shoes for these legs at Value World for $1.69.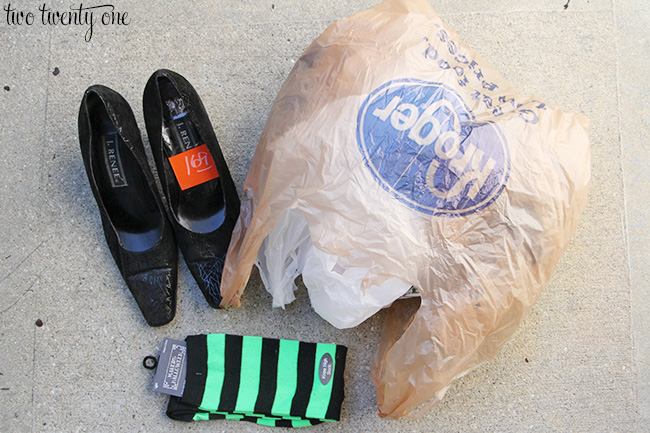 Time needed: 5 minutes
How to Make Witch Legs
Stuff the Socks

Begin by stuffing plastic bags into a sock. Keep going until the sock is full or mostly full. Squeeze it a little to shape it.

Insert Leg Into Shoe

Once the leg is stuffed and shaped to your liking, insert it into the shoe. Repeat with the remaining sock, plastic bags, and shoe.

Put the Legs Under An Object

If you want the legs to look a la Wicked Witch of the West, fold over the top of the socks and position them as close to a large object as possible.

Style the Legs

I put my DIY witch legs under my spooky Halloween tomato cage tree.
So, there you have it! A simple guide to making spooky witch legs for your Halloween decorations or party. We hope you enjoy this craft and that it helps add some extra frightful fun to the holiday season. Have a happy (and safe) Halloween!