I got some requests to show how I made the DIY high chair garland, or high chair banner, for Owen's 1st birthday party. So here you go!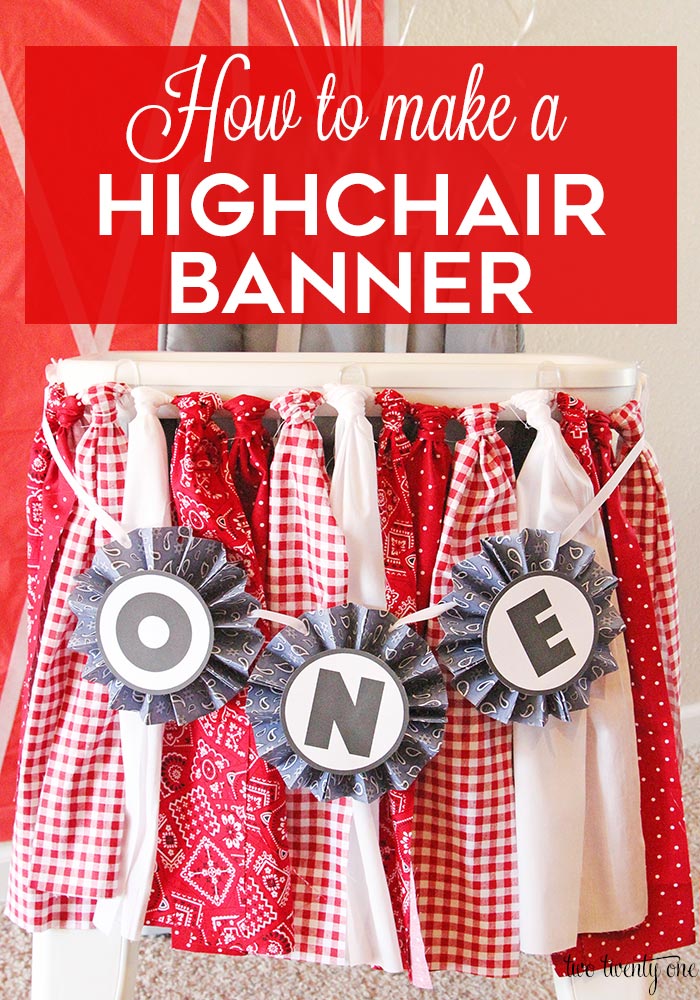 You can make this super cute fabric banner for any occasion– birthdays, bridal showers, bachelorette parties, etc.
It looks great on mantels, walls, and even secured to the front of pieces of furniture. It's not limited to only high chairs, my friends.
DIY High Chair Garland Supplies
And what's awesome about it, is that there's no sewing or hot glue involved. All you need are:
1. scissors, or my recommended tool of choice– a rotary cutter
2. fabric
Seriously, if you don't have a rotary cutter, get one. They're great for making long cuts. I have this rotary cutting set, and I love it.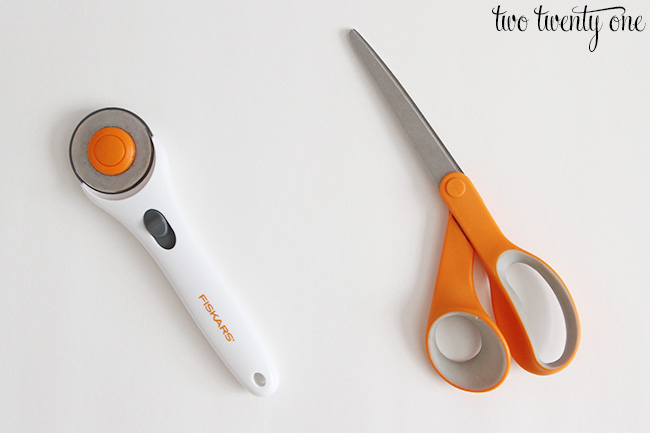 You're also going to need your fabric and some parachute cord (found in the jewelry section at JoAnn Fabric– use a 40% off coupon!).
For the fabric, I'd get 1/2 yard of each fabric, assuming you're going to use 4 different fabrics.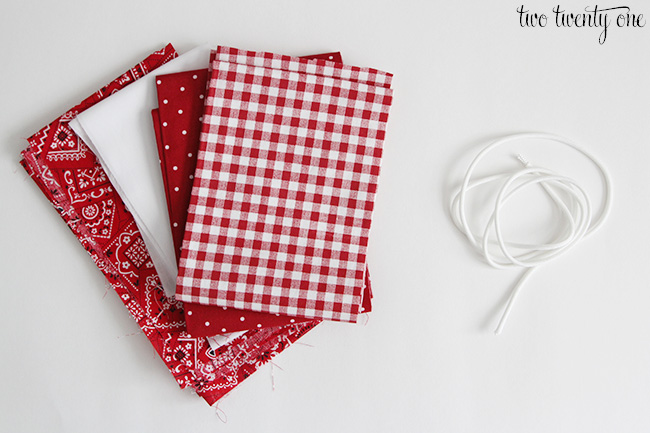 How to Make a High Chair Banner
1. Cut Fabric into Strips
Cut your strips of fabric. I always cut mine 4″ wide. The length depends on how long you want the garland to be. If you want a 12″ drop, cut strips that are about 25-26″ long because you'll be folding it in half, essentially, but some of the fabric will bunch in the middle so account for that. Keep in mind, you can trim the fabric once you're done.
2. Cut Parachute Cord to Size
Then, cut your parachute cord to size. Since you can always cut some length off once you're done, I'd say to give yourself some extra length just in case.
3. Secure the Fabric to the Cord
Start by laying a piece of fabric and cord like pictured below.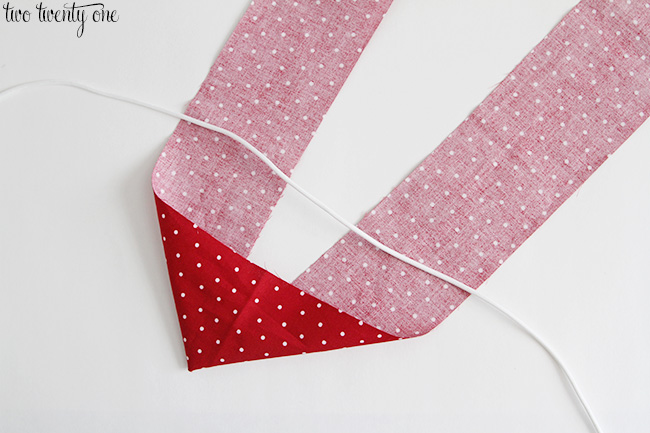 Grab one tail and feed it over the cord and through the head of the fabric.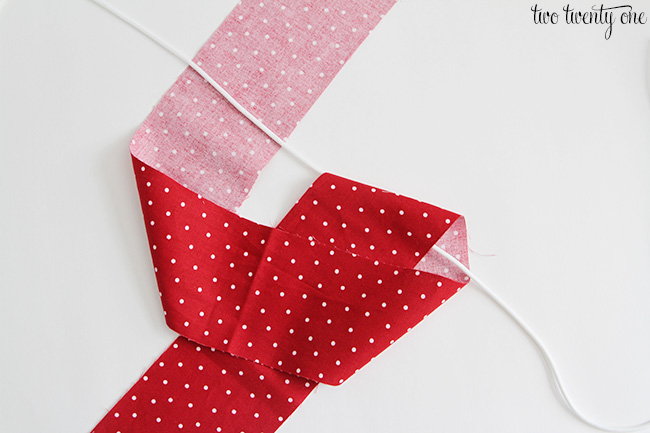 Feed the other tail through.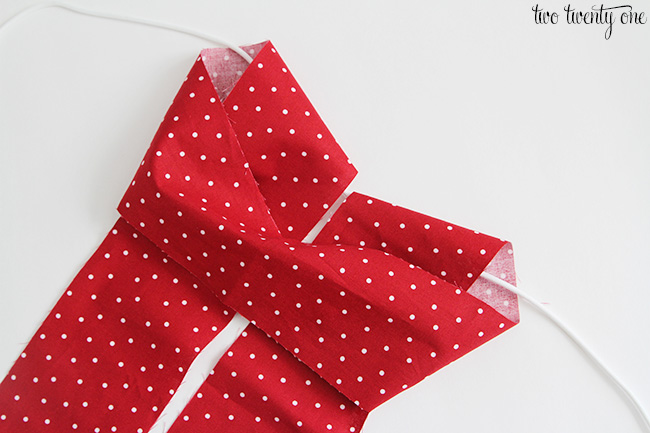 Pull the tails.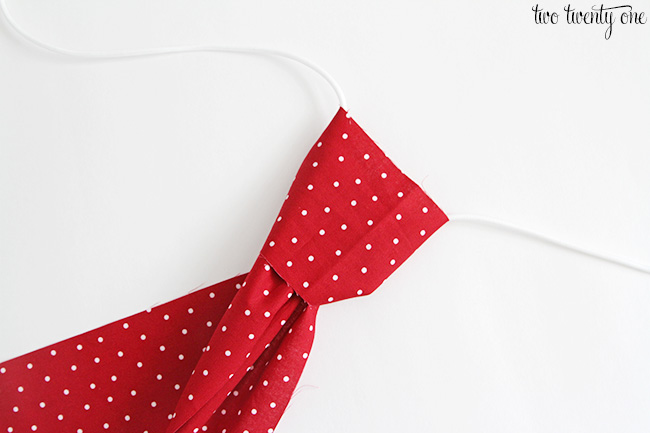 Pull some more.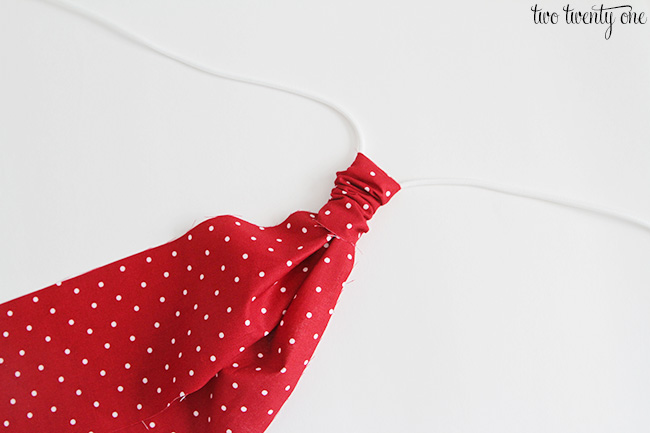 I found that if I pull on each end of the cord, it will bunch up the fabric more.
You can also fold the bottom of the fabric up and under so it's not showing.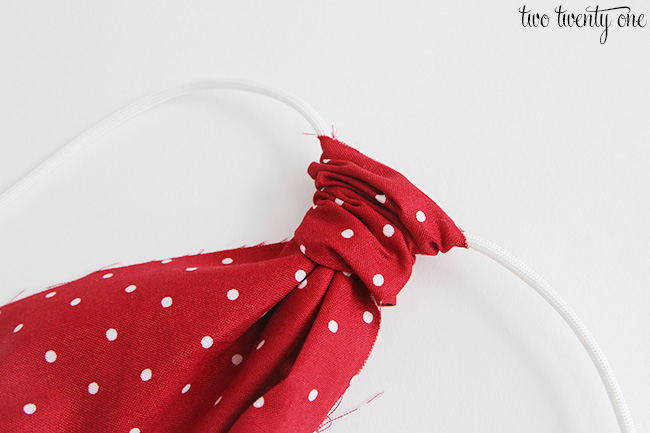 For reference, this is what the back looks like.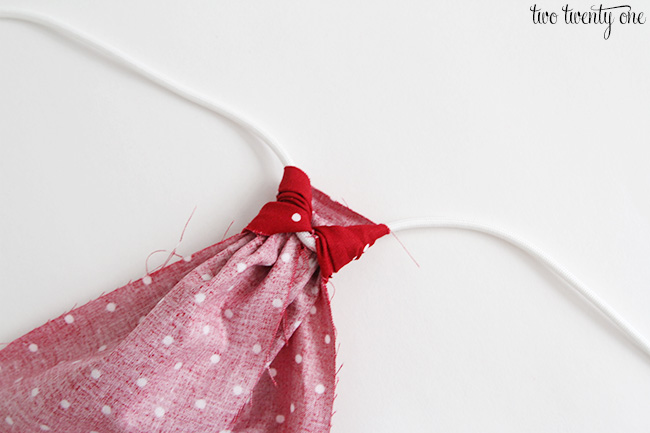 Keep repeating this until you have your desired amount of fabric.
That's it– you've made a DIY high chair banner! This is a super easy project to execute. I thought it added the right amount of decoration to Owen's highchair for his birthday party, and everyone absolutely loved it.
As you can see, I used five Command Brand small, clear hooks to secure the birthday highchair banner to the highchair.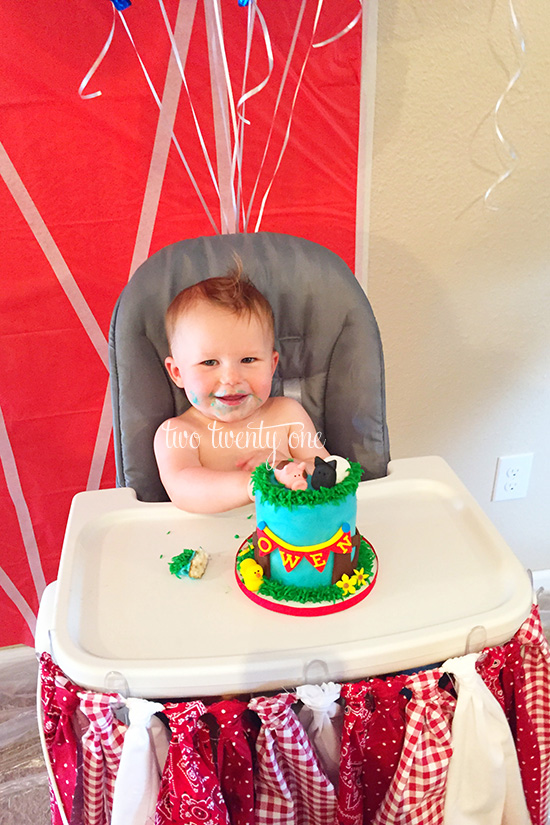 In case you're interested, in how I made the 'one' paper pinwheel banner, check out this tutorial for making paper medallions.
Next, I printed the o-n-e on card stock, cut them out and hot glued them to the middle of each medallion. I used a hole punch to make two holes in each medallion and then I fed ribbon through the holes. Then, I secured the one banner on top of the DIY high chair garland.