I feel like many of us have a love/hate relationship with the holidays. We love all the get togethers, pretty decorations, and general merriment but, man, this time of year can be stressful. Presents to buy, Christmas cards to mail out, cookies to bake. No wonder we're all exhausted by January 1st. It also doesn't help that it feels like Christmas sneaks up on you like your Great Aunt Elaine coming up behind you for a big 1995-Lancome-perfume-scented Christmas bear hug.
Well, I thought I'd share a super quick and easy way to organize and display all those Christmas cards you've been receiving. And I promise your sanity will be intact when you're finished.
So what's my super quick and easy method? Hang your Christmas cards on your kitchen cabinet doors. Now this isn't groundbreaking or anything, but it works because most people have kitchen cabinet doors.
And as a parent of a mischievous one year old, I love this idea because he can't get his sticky paws on the cards and tear them down.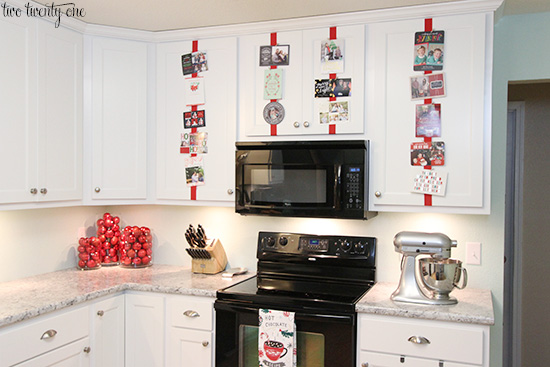 Here's what you'll need:
grosgrain ribbon
packaging tape
mini clothespins (available at most craft stores)
scissors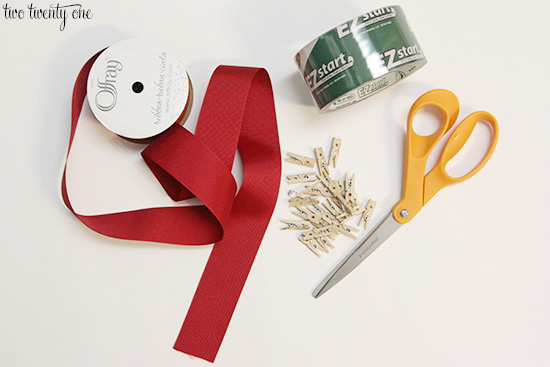 I'm about to blow your mind right now.
Take a piece of ribbon and tape it onto the inside of your kitchen cabinet door. Make sure it's good and tight before you tape it down on the top and bottom.
Here's the inside of one of my doors.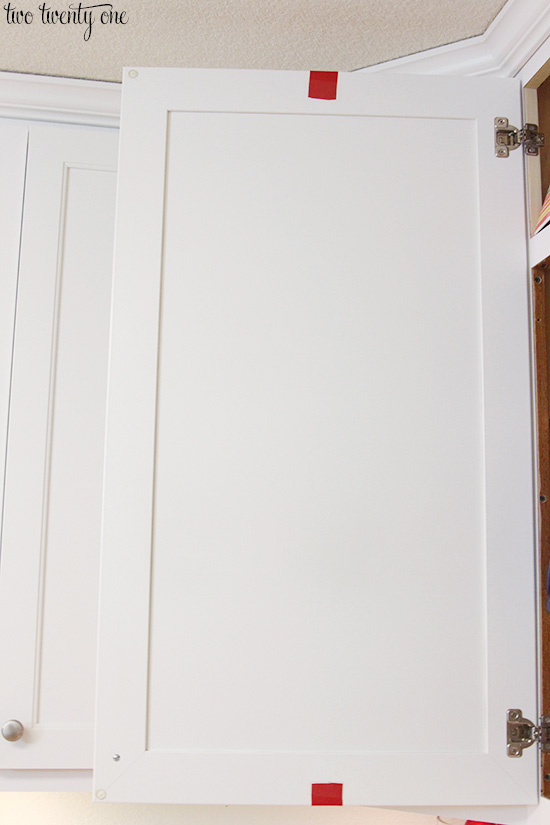 Grab a mini clothespin and start pinning cards to the ribbon.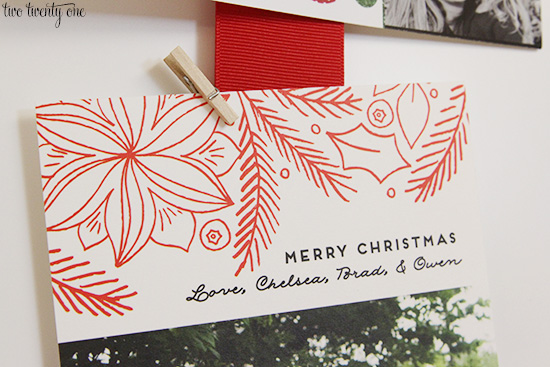 Voila! Your festive cards from friends and family are displayed!
Plus a little more Christmas cheer is added to your kitchen.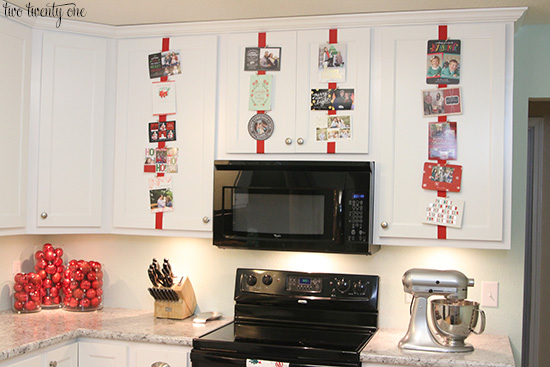 One thing I also love about this method is that you don't have to store anything big and bulky the rest of the year. You can fold up the ribbon and save it for next year or use it for something else like a craft or to wrap a present.
While you're here, I might as well show you the touch of Christmas cheer I added to our master bedroom this year.
I hung a flocked wreath I've had for a couple years above the bed, and I added some red decorative pillows to the bed. It was exhausting.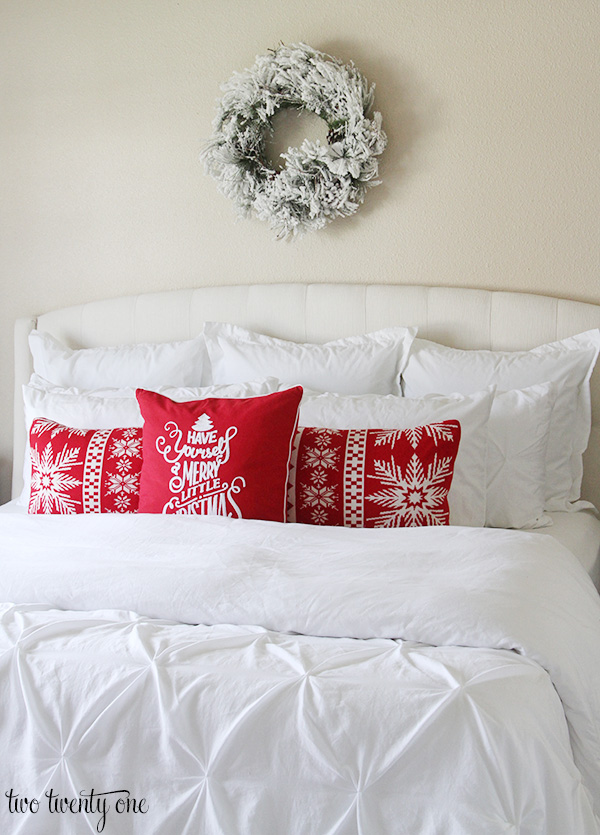 The red decorative pillows are from HomeGoods. I figure I can use the snowflake ones throughout winter.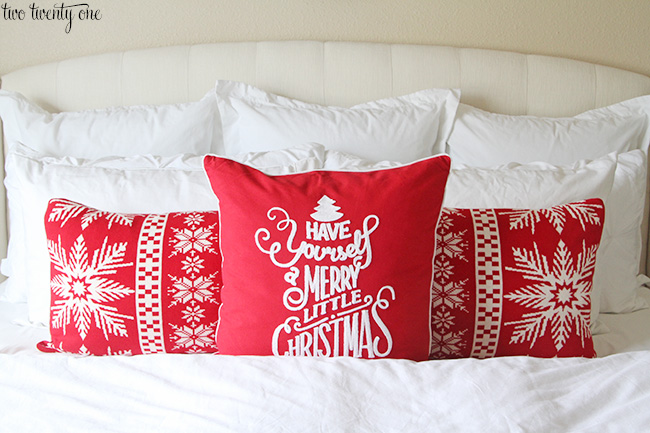 Our bedding was also updated thanks to the nice seasonal sales at Target and JCPenney a few weeks ago. Merry Christmas to me.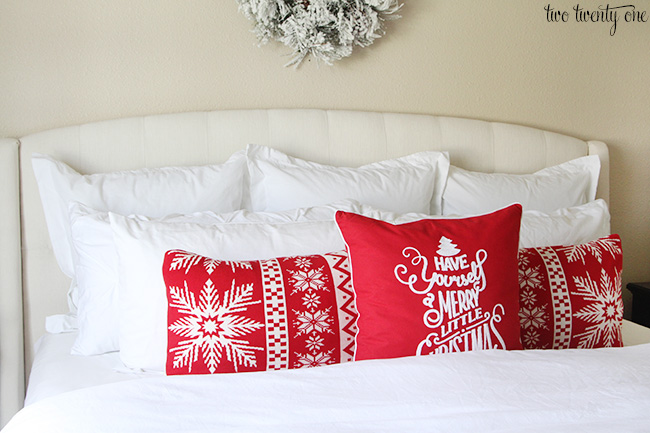 Seeing these photos makes me really itchy to paint our bedroom. The one thing that's held me back is the vaulted ceiling so we'll need to either rent a tall ladder or scaffolding. But I think it's time to buck up and do it.
Merry Christmas to you and yours!