Pop Fizz Clink Printables
With New Year's Eve coming up in a couple days, I thought I'd whip up some printables for you guys.
I came up with some cute glittery gold gift tags and an 8×10 Pop Fizz Clink print.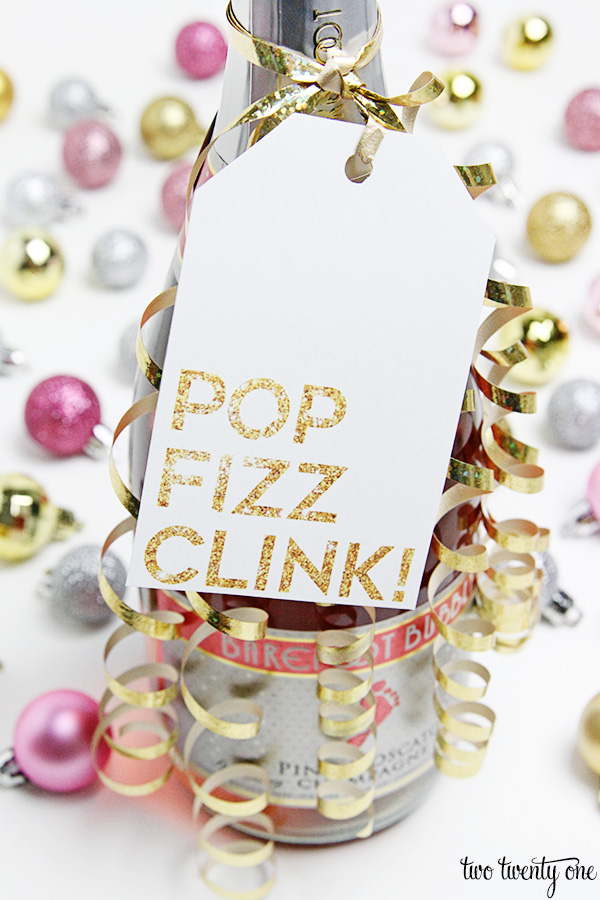 And you can use all but the 2016 tag for any celebration, really.
Here's the gift tags. Click on the image to head to the page to print it.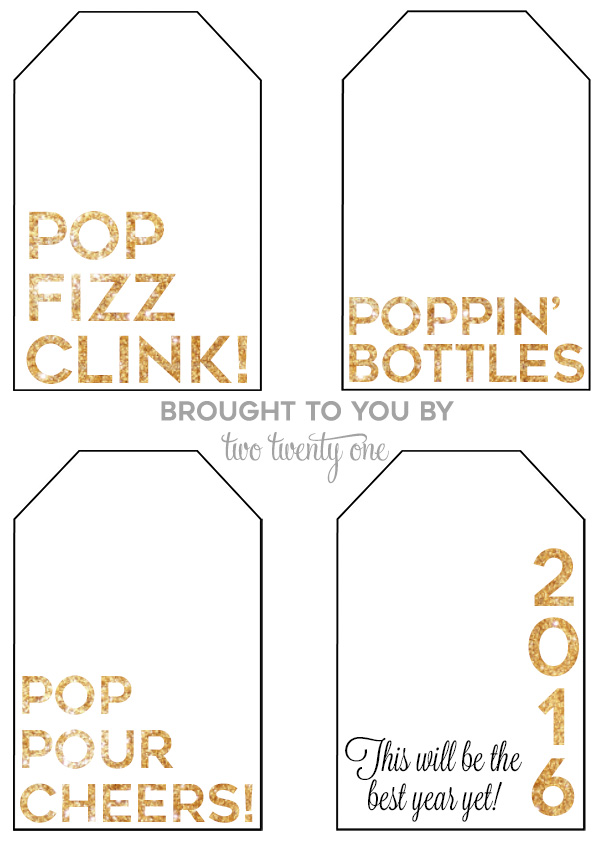 I also created this fun 8×10 printable.
If you're having a NYE party or even if you're not, take 5 minutes to print out this puppy and slap it in a frame. And this one has no date on it so you can break it out every year.
Click on the photo below to print it.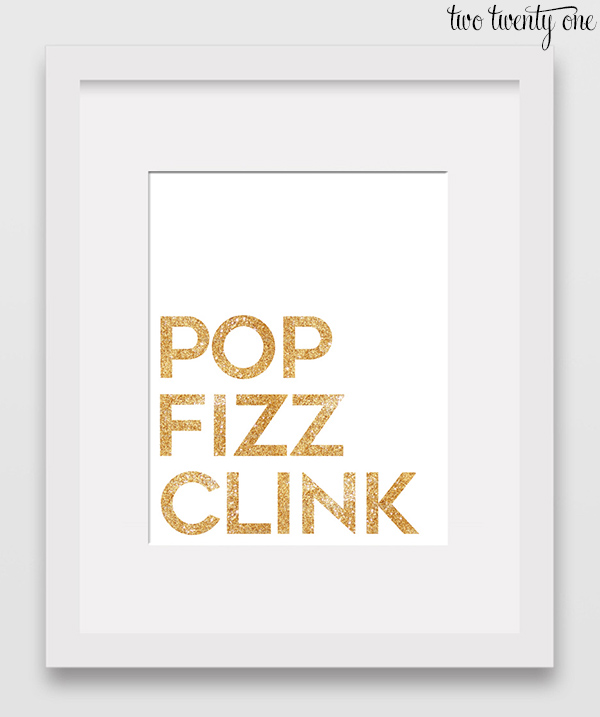 My friend, Kristin, used my Pop Fizz Clink print in her NYE party set up with some printables she created. Head over to her blog to print the awesome NYE suite she created.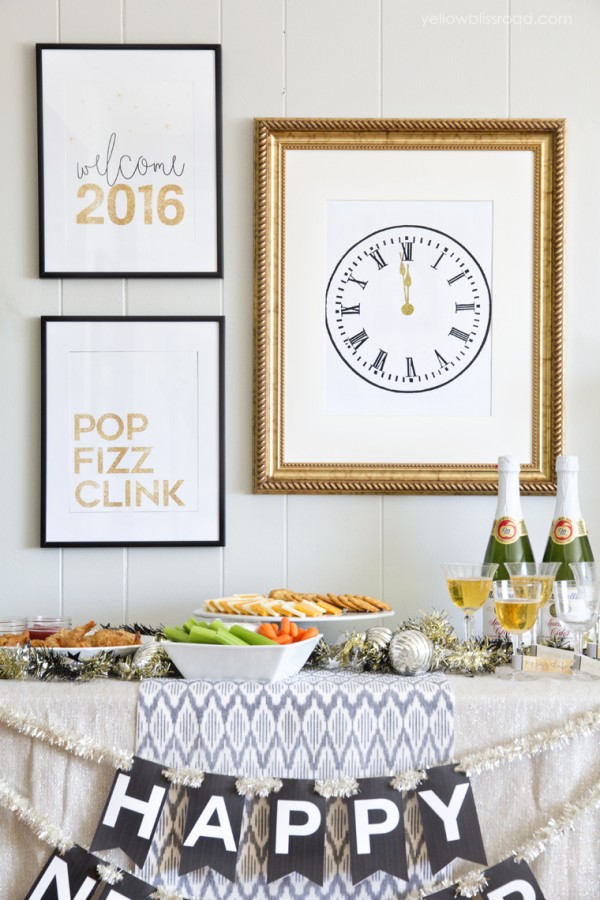 Happy New Year! Wishing you all the best in 2016!