How to Make a Trader Joe's Charcuterie Board
I'm not a meat and cheese expert, but that doesn't mean I can't throw together a decent charcuterie board. A charcuterie board is an excellent appetizer for any time of the year, and it's so easy to put together. Plus, there's no cooking required. Can I get an amen?
And in case you don't know how to pronounce 'charcuterie' (no shame, I had to Google it the first time I ever saw the word), it's shahr-koo-tuh–ree.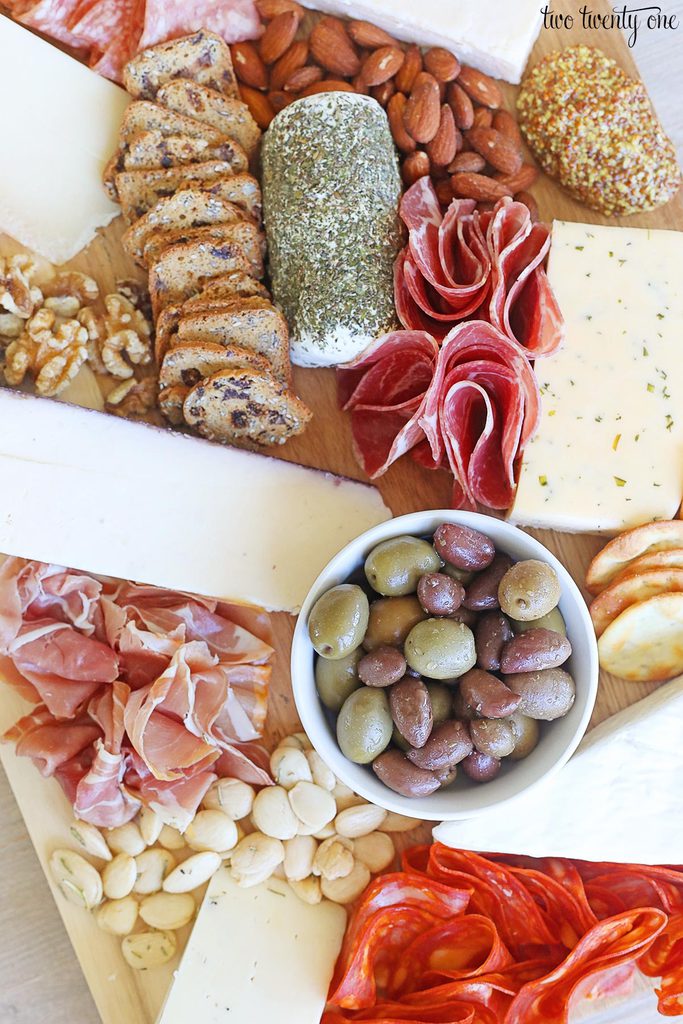 The Charcuterie Board Cheeses
I like to do a mix of soft, semi-soft, semi-hard, and hard cheeses. My go-to soft cheeses are brie and herbed chèvre (goat cheese). You seriously can't go wrong with brie and goat cheese. Semi-soft: Havarti and Italian truffle cheese. Semi-hard: Unexpected Cheddar and Toscano. Hard: Parmesan. As you can see, I like to get my cheeses at Trader Joe's.
The Meats
For the meats, I like to get these Daniele Inc. Deli Selections from Trader Joe's. I've found it best to cut up the pieces of prosciutto and jamon serrano into smaller pieces. I didn't end up adding the hard salami. But just so you know, Boar's Head has some good meats, and they can be found at most major grocery stores.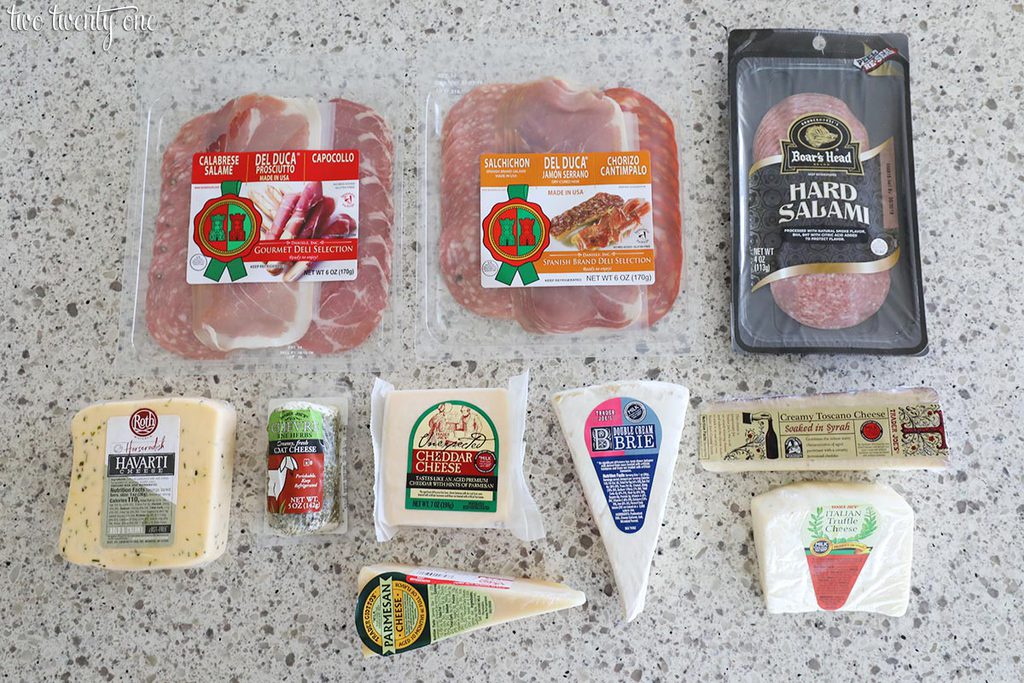 Extras
You can add lots of different things to your charcuterie board– crackers, nuts, olives, pickled vegetables, fresh fruit, dried fruit, mustards, jams, etc. I kept this board on the low carb side with more nuts and less crackers and fruit.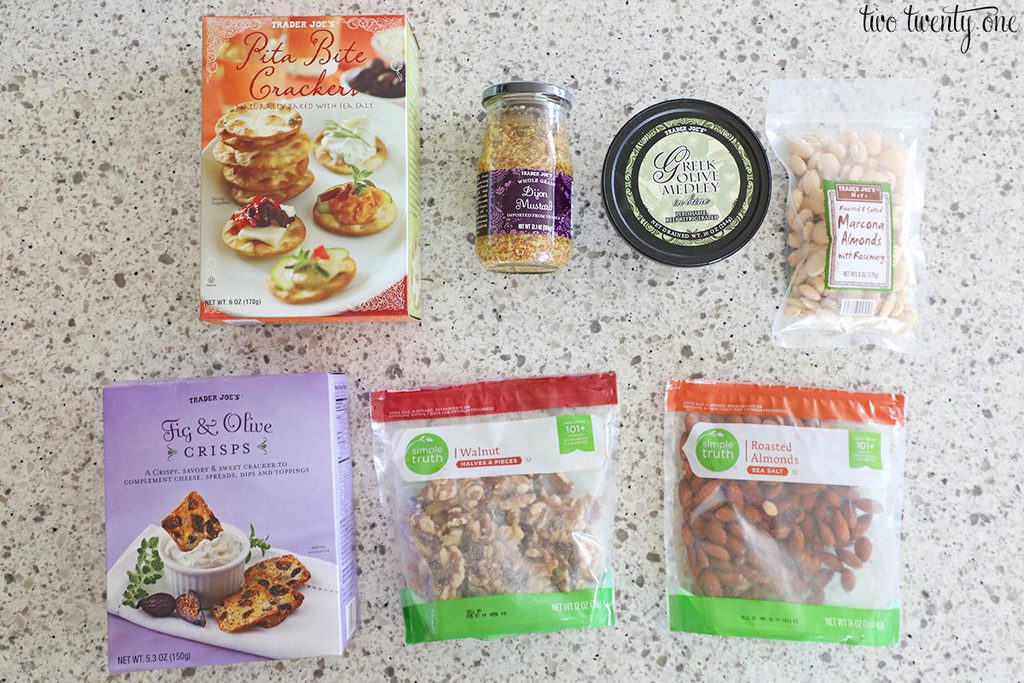 Assembling the Charcuterie Board
You don't need to buy a special board for your charcuterie– I use a large wooden cutting board.
I start by placing the cheeses since they take up the most space and can stabilize the sturdier meats. When some cheese are a bit large, I'll cut them in half.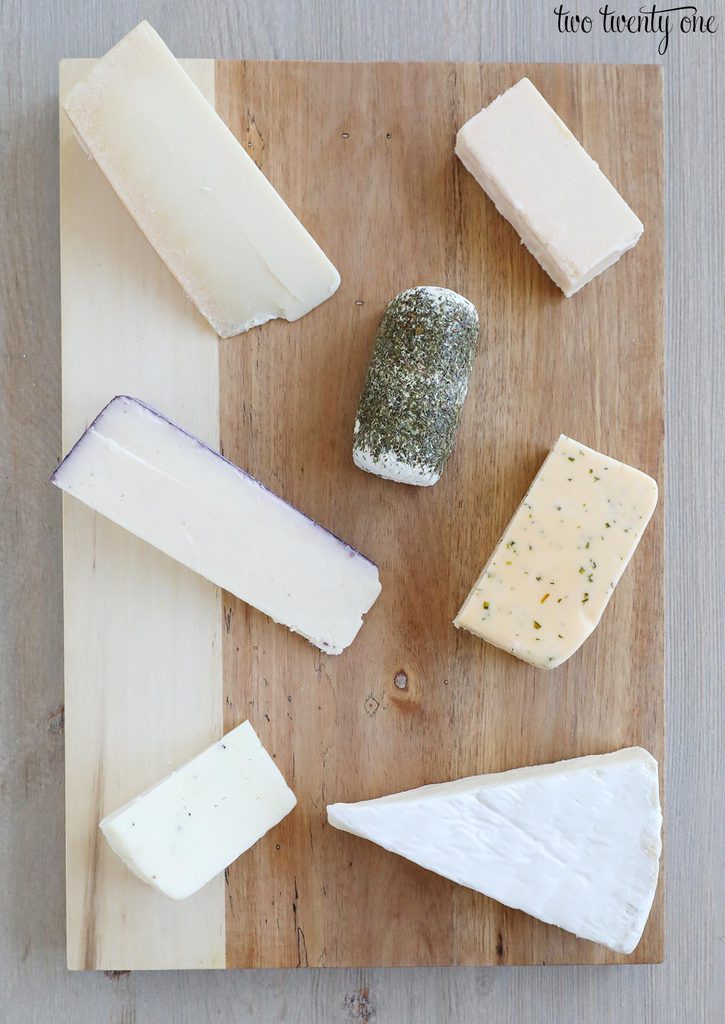 Then, I place the meats. I fold the circular meats into fourths (fold and then fold again) and the more pliable meats just get piled on.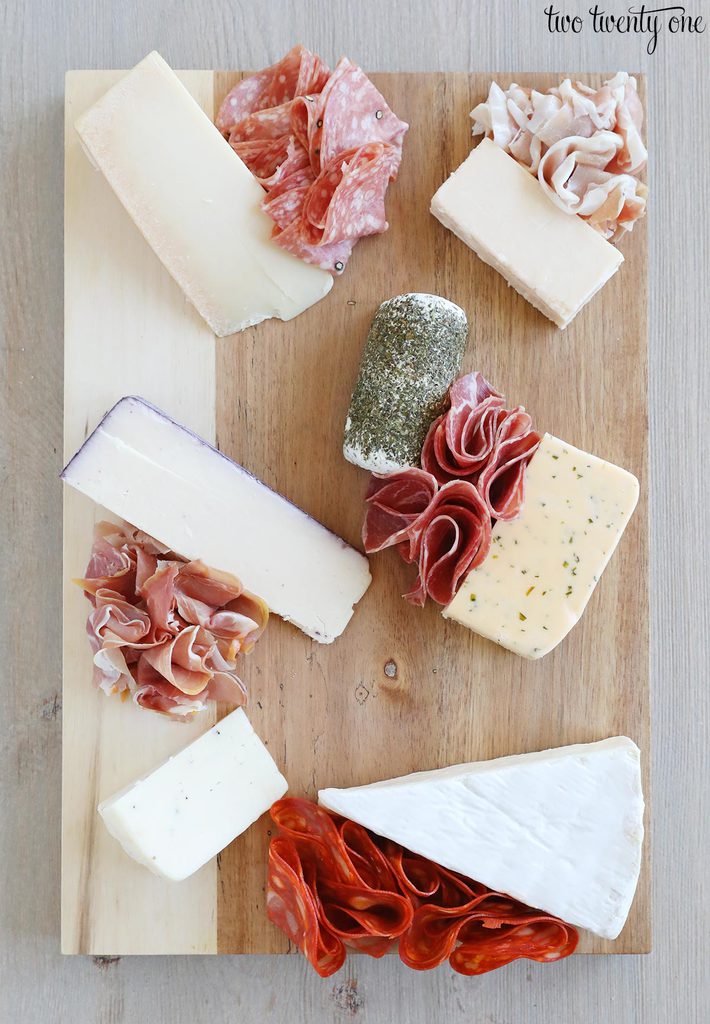 The rest of the space on the charcuterie board is filled in with nuts, crackers, olives, and mustard.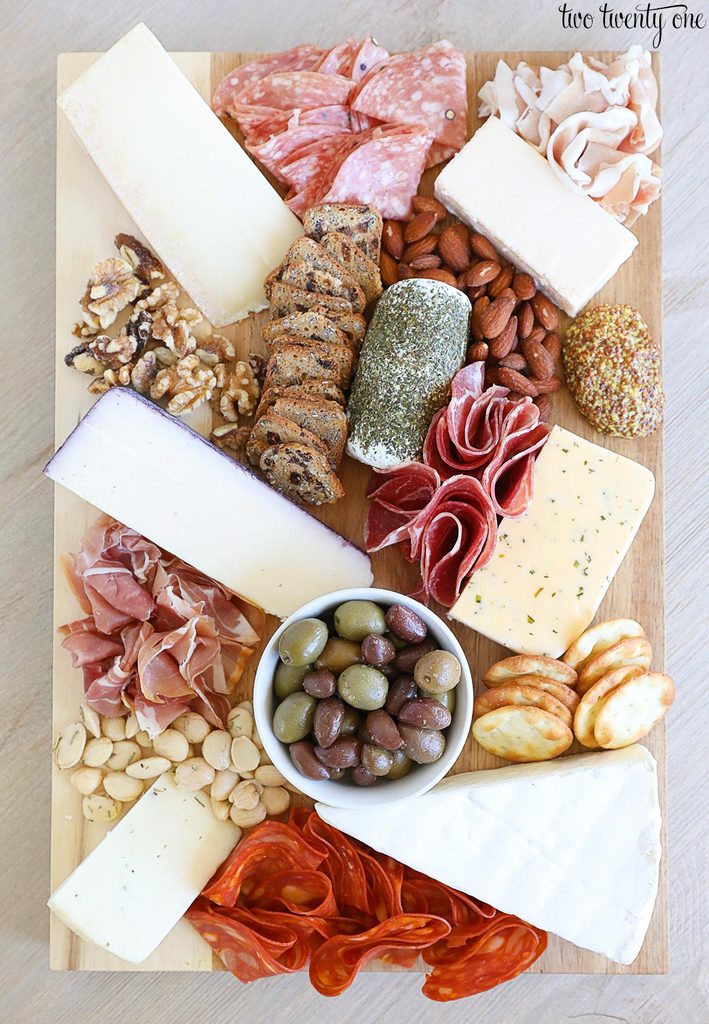 I forgot to take a pic of them, but remember to put out your cheese knives. This is a nice 4-piece set, and this is a good 6-piece set.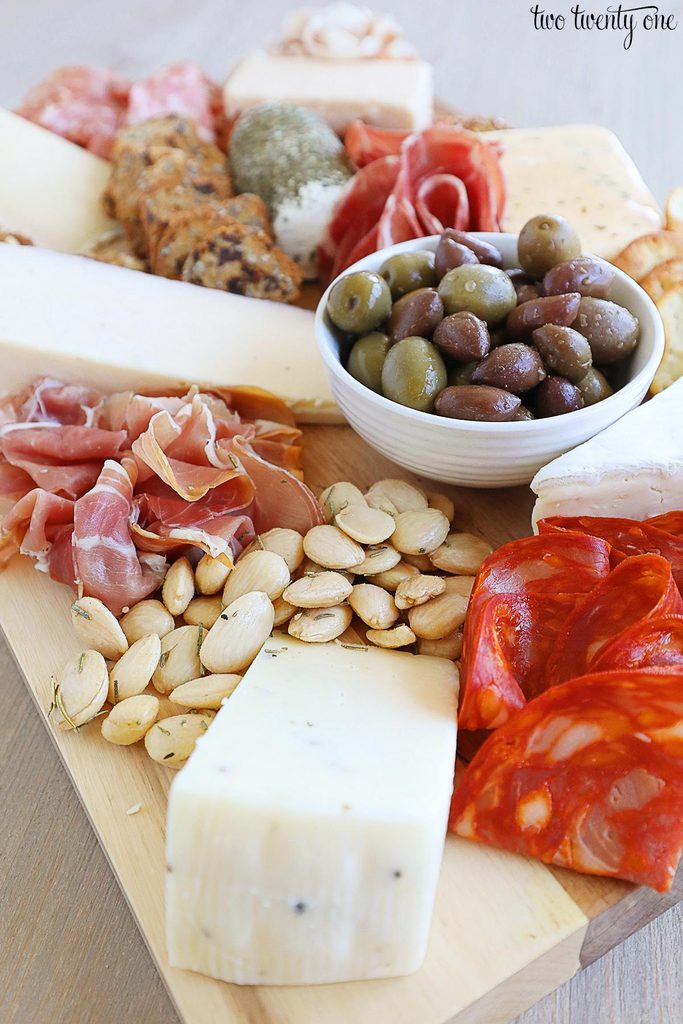 If you end up with leftover cheese from the charcuterie board, you can throw it into a breakfast casserole or make grilled cheeses the following night.

Charcuterie Board
Step-by-step instructions and photos detailing how to assemble a charcuterie board. Plus, information on what kinds of meats and cheeses to include.
Keyword:
appetizer, charcuterie, charcuterie board, cheese, meat
Ingredients
12

ounces

12 ounces of prosciutto, jamon serrano, calabrese salami, capocollo, salchichon, chorizo cantimpalo

5

oz

herbed goat cheese

7

oz

cheddar cheese

7

oz

parmesan

7

oz

brie

5

oz

Toscano cheese

7

oz

Havarti

5

oz

Italian truffle cheese

assorted crackers (fig and olive, pita, multi-grain, etc.)

assorted nuts (walnuts, almonds, Marcona almonds, etc.)

dijon mustard

jams (apricot, bacon onion, fig, cherry, plum, pear, etc.)

assorted olives
Instructions
Begin by placing the cheeses on a large cutting board or tray.

Add the meats to the board, folding the circular meats into fourths (fold and then fold again). Cut meats into smaller portions if desired.


Fill in the rest of the spaces with nuts, crackers, olives, jams, and mustard.

If space doesn't allow, leave the crackers off of the board, and put them on a different platter next to the charcuterie board.