Quick & Easy Family Dinner
This post is sponsored by Walmart and SheKnows Media. As always, opinions are 100% my own.
Since becoming a mom of two, my time is even more restricted. One area where I've had to carve out some time is dinner prep. Gone are the days where I had 45 minutes to prepare dinner because Owen is at the age where he can play independently for that long without much assistance from me. We're kind of back at square one with the baby, especially if he's being fussy and wants to be held.
I recently came across the Sam's Choice Italia line at Walmart in my quest to get dinner on the table in 20 minutes or less. One of my favorite items for creating a quick and easy dinner is their Garden Vegetable Pizza. And while I'm in the store, I pick up everything I need to make one of my go-to salads. Hello, one-stop shopping.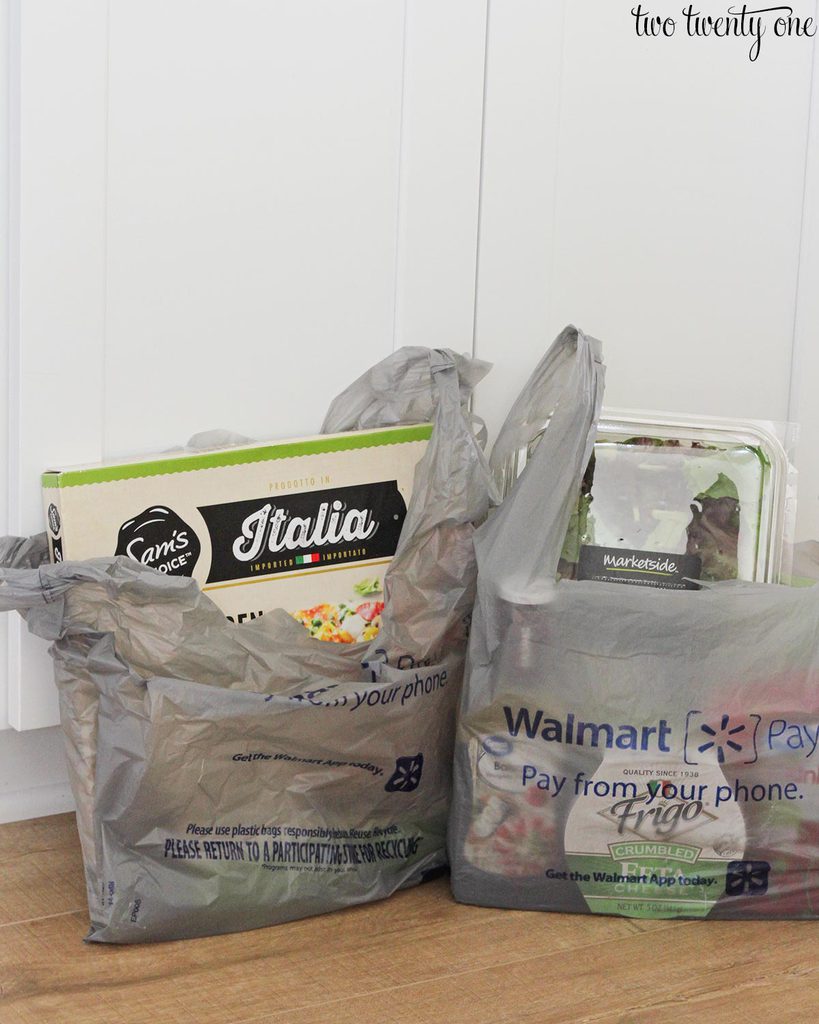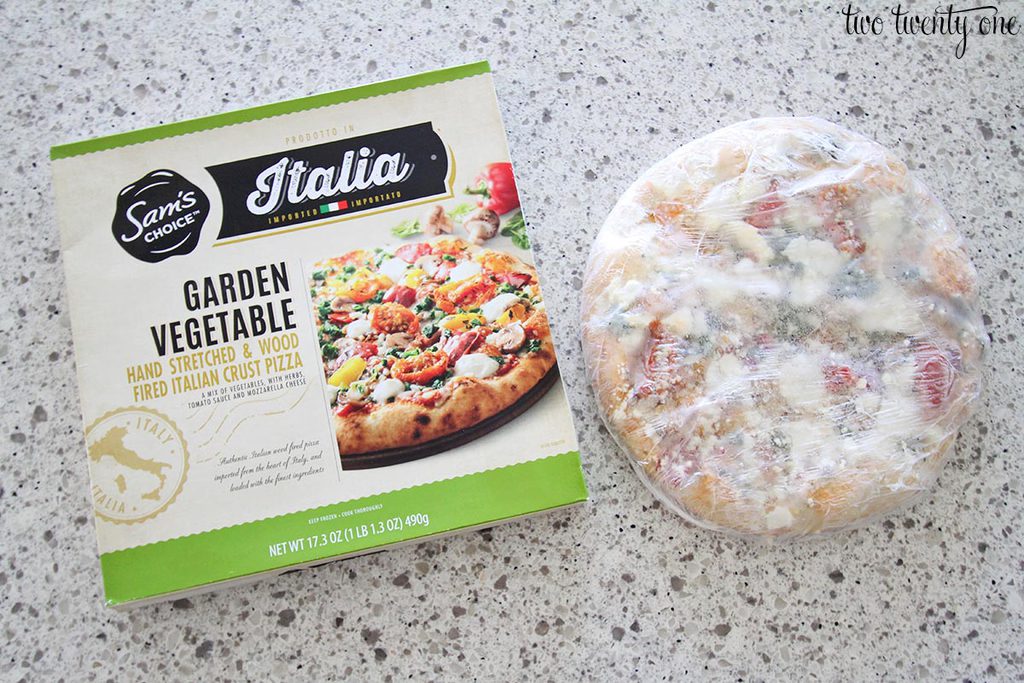 The pizza bakes on the oven rack. Can I get a 'heck yes' for no extra dishes to wash?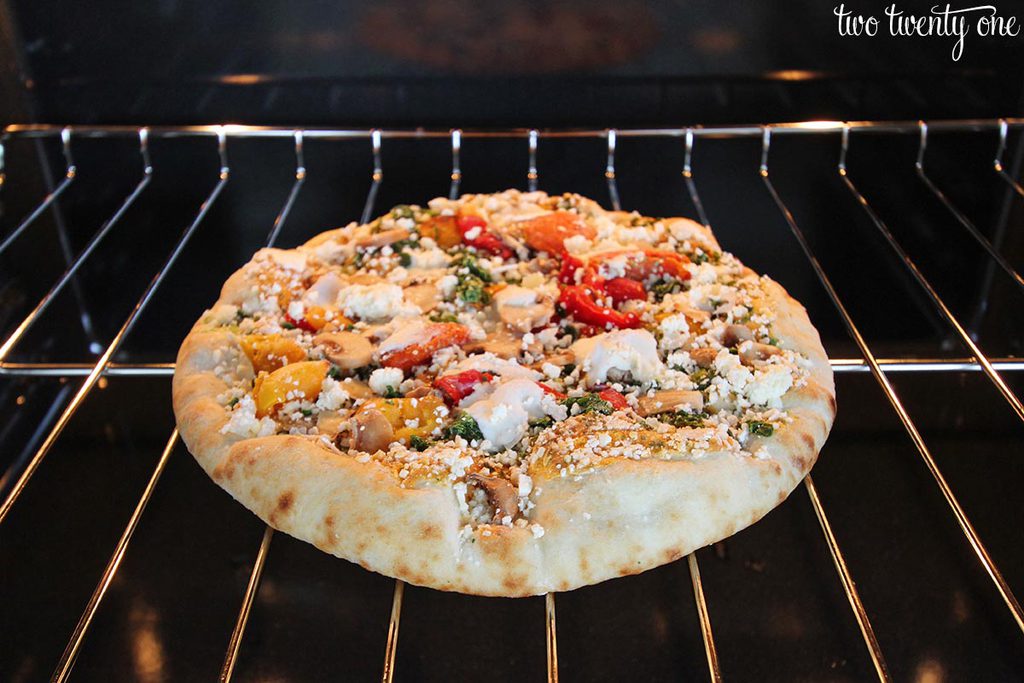 While the pizza bakes, I throw together the pecan, cranberry, and feta salad with balsamic vinaigrette. It's a great way to get in a bunch of healthy leafy greens. Plus, everyone knows pecans and cranberries are good for you too.
This is a great summer salad that takes less than 5 minutes to throw together. I serve it with balsamic vinaigrette on the side because I typically box up the leftovers and eat it for lunch the next couple days with some grilled chicken. But if I'm making it for a cookout with a sizable crowd, I'll toss the vinaigrette in with all the other ingredients.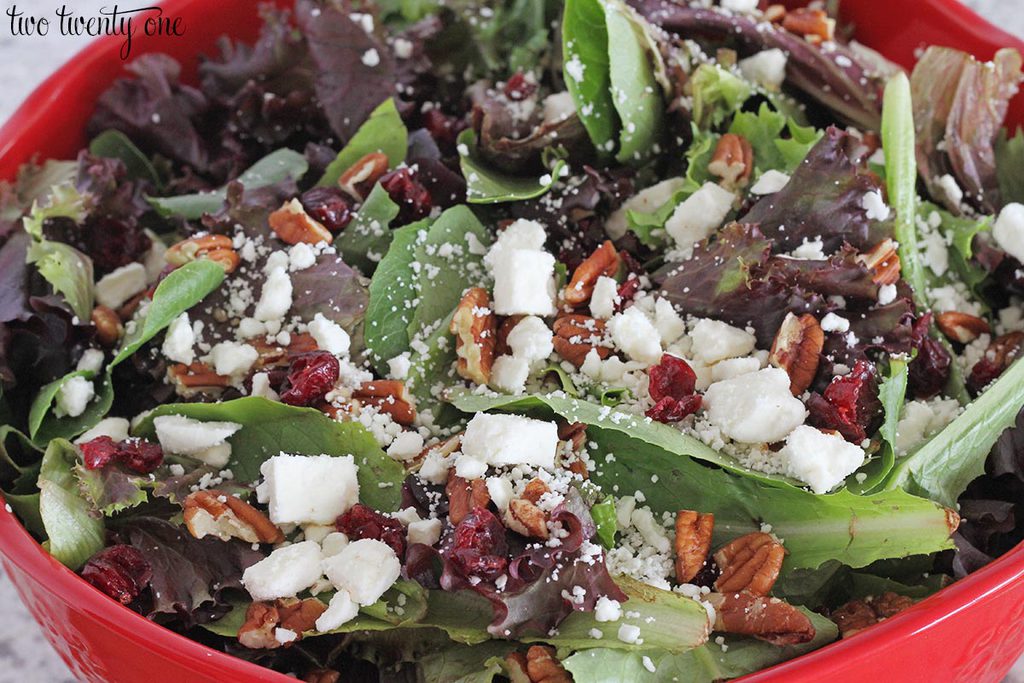 Once the pizza is done baking, I slide it onto a cutting board and slice it up. We love hand stretched and wood fired Italian crust. The bottom gets crispy in the oven, but the dough remains soft. And the toppings are legit– mushrooms, grilled onions, tomatoes, spinach, roasted red and yellow peppers, ricotta, pecorino romano, mozzarella, and grana padano. No wimpy toppings up in here.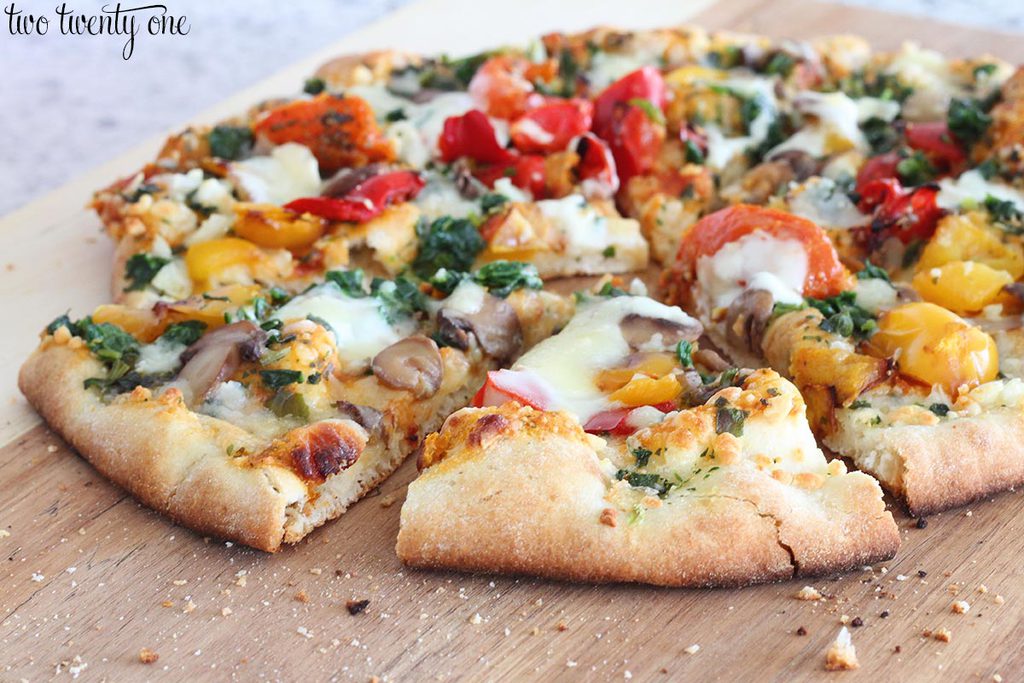 Everything is ready to eat in less than 15 minutes.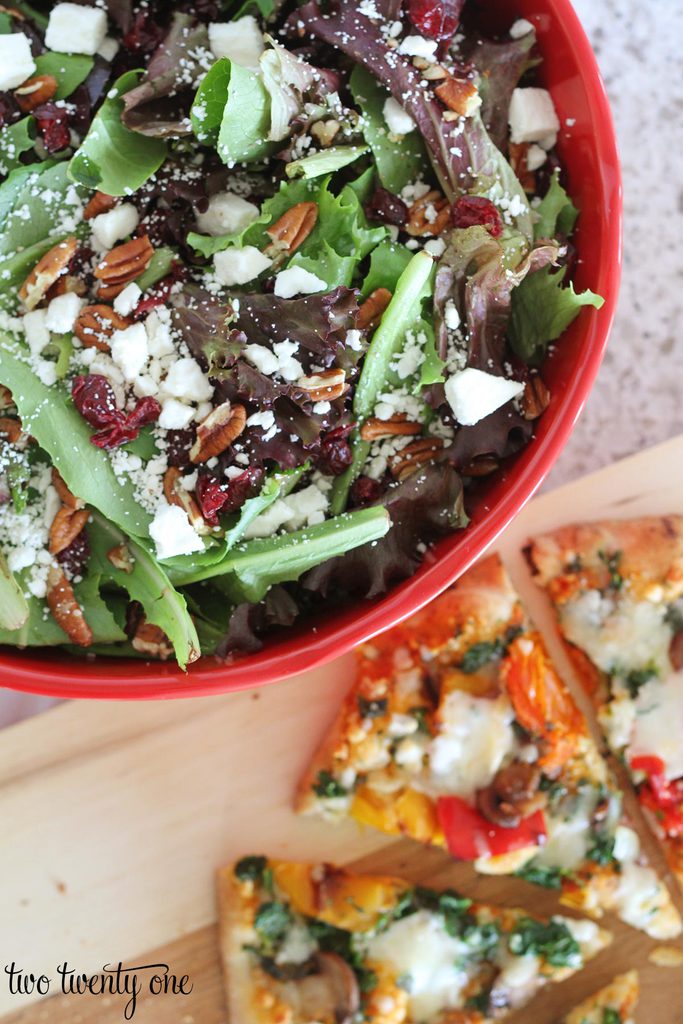 The first time I made this, Brad, who isn't much of a vegetable pizza kind of guy, said how great the pizza is. Winning. Owen still needs some convincing, but the kid has a very limited palette of a three year old.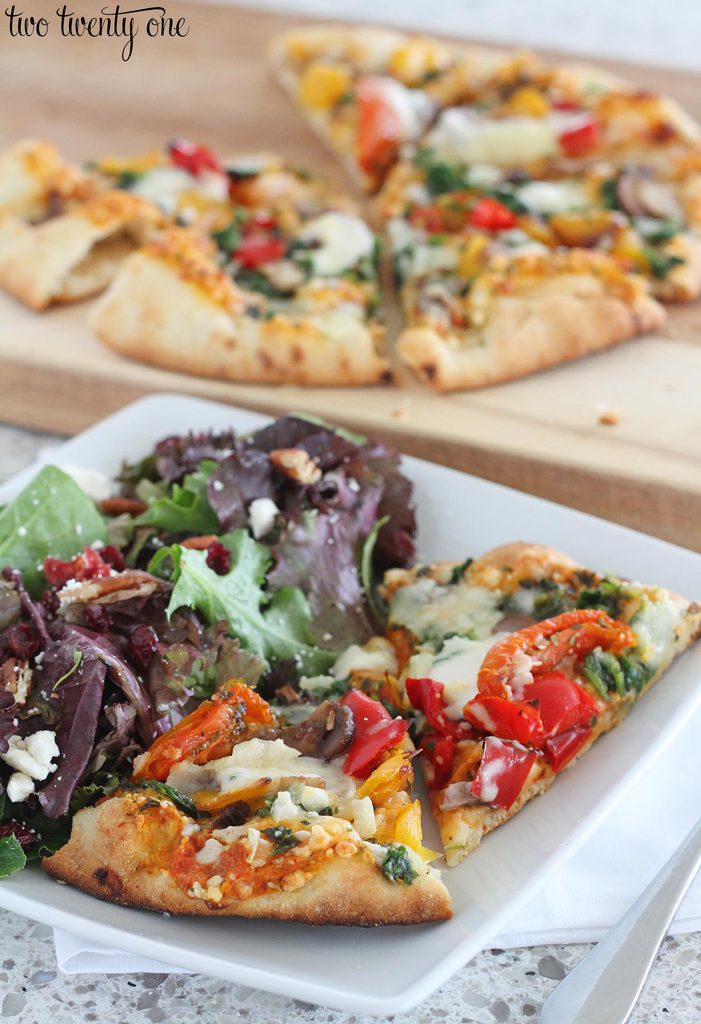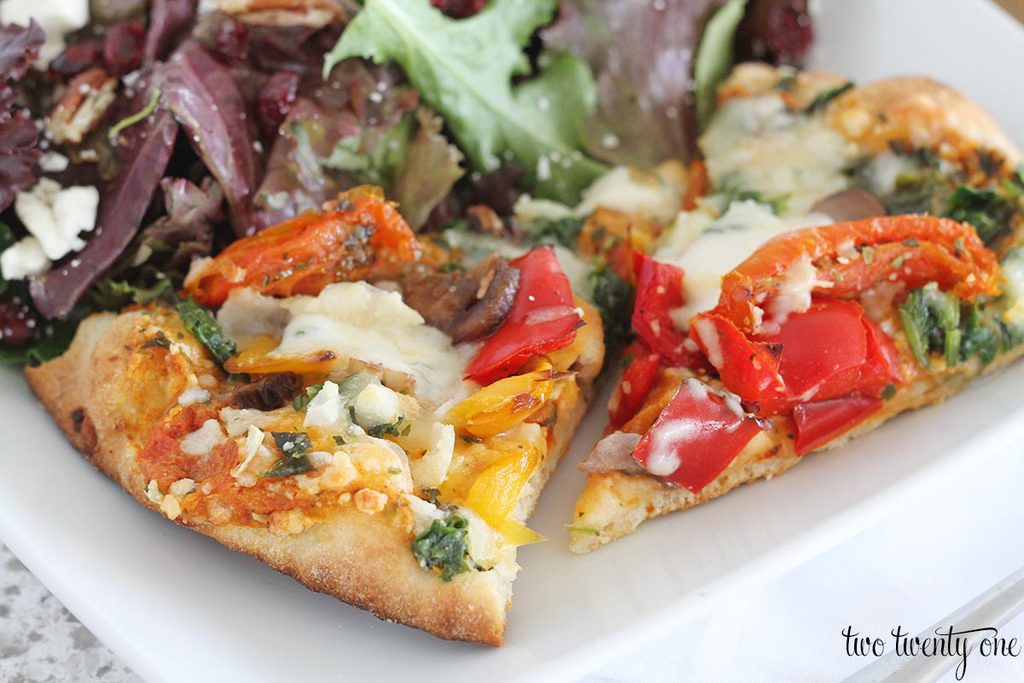 Not only is the pizza great for family dinners, I think it'd be an awesome appetizer for a summer party.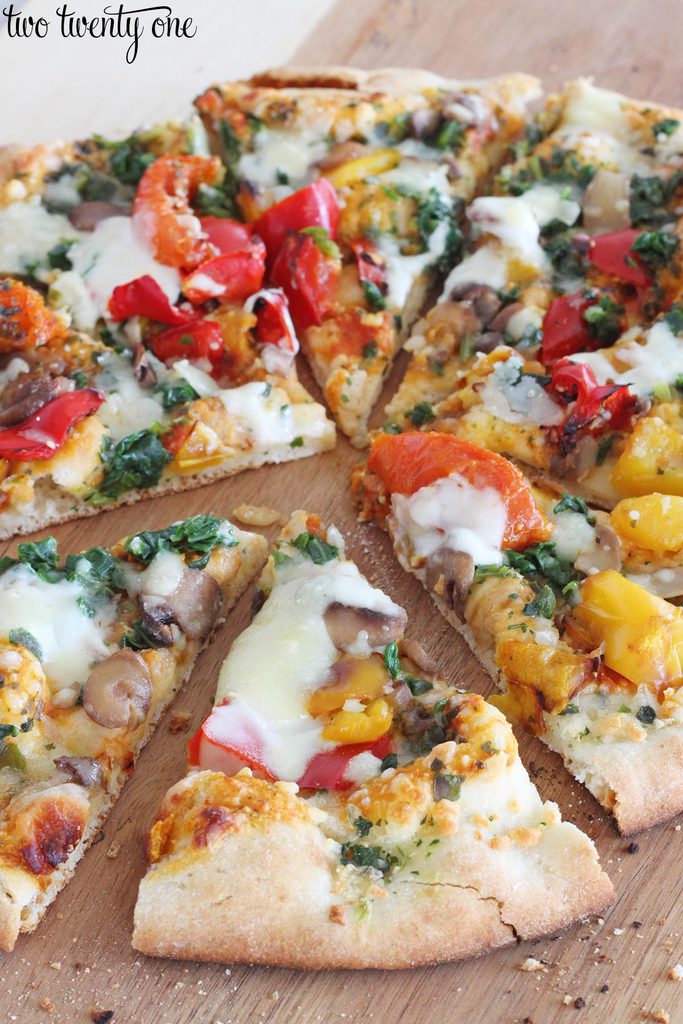 This post is sponsored by Walmart. As always, opinions are 100% my own.