I love the entryway area of our house– the board and batten, the craftsman-style doors, the French doors and transom, the flooring. But with this house being a production home, we were limited on lots of our design details.
One thing we chose not to upgrade were the doorknobs because we didn't like the options that were offered. So we went with the most attractive, basic option available, and decided we'd change the doorknobs ourselves over time.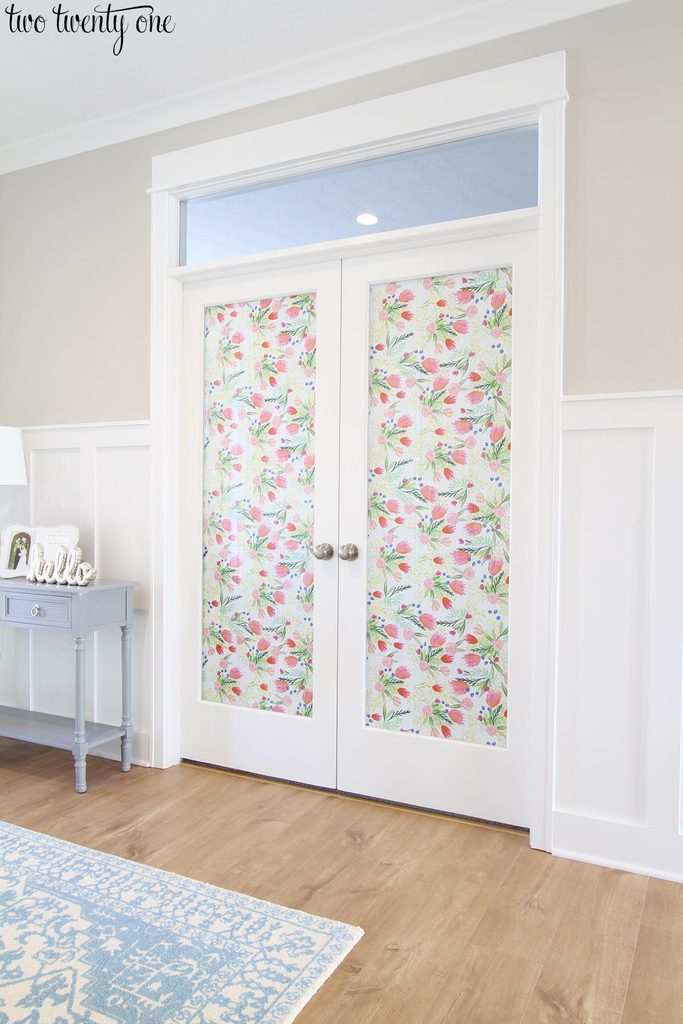 Since this is the first area people see when they enter our house, I wanted to go with doorknobs that had character and style– something our current knobs were lacking. Plus, it makes more sense to update this area first since most of the time, when people stop by or visit, they don't go upstairs.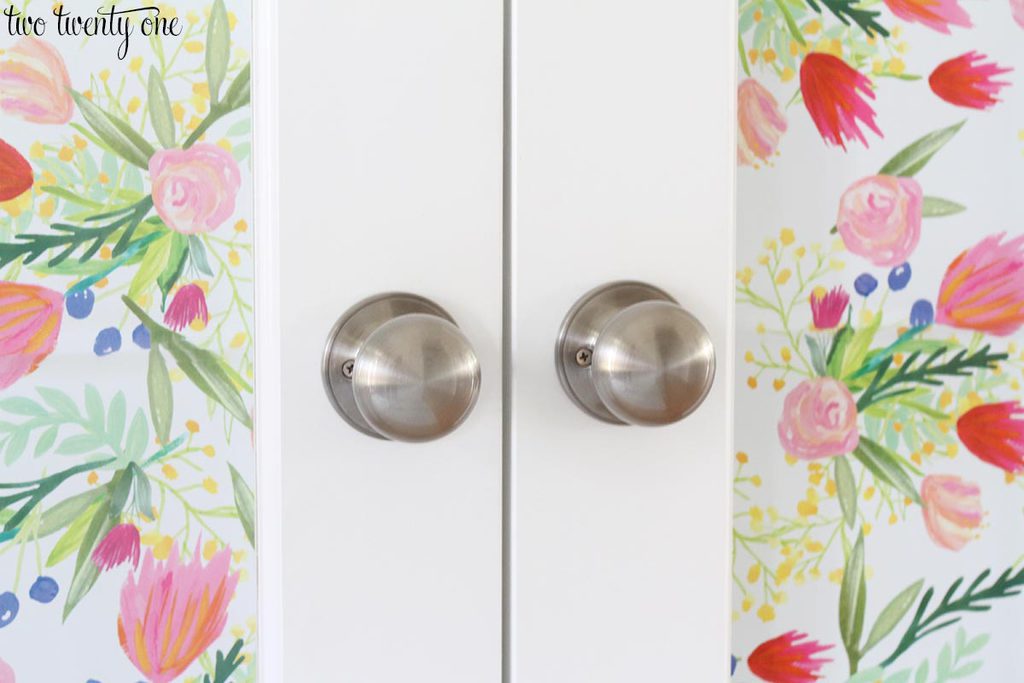 When I saw these custom glass door knobs, I knew they'd be perfect for all the doors in the entryway.
I've always had an affinity for glass doorknobs. But whenever I'd find some, they were either too expensive or had more of an antique vibe. I love these because they have a classic, modern feel to them, which is true to the style of our house.
I decided to go with the satin nickel finish so they'd match the other nickel doorknobs throughout the house. I was tempted to go with matte black or aged bronze, which are gorgeous, but I don't do a lot of dark colors in our home decor. And there's a satin brass finish as well.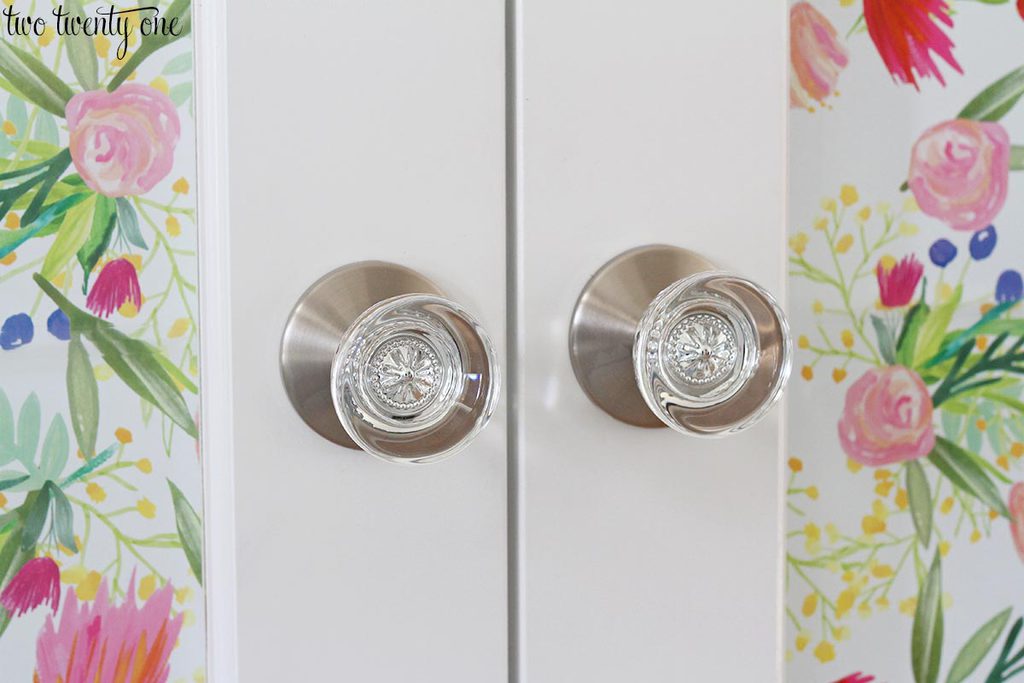 Installation was very easy. We swapped out five doorknobs in less than an hour.
And Schlage has a great website for troubleshooting installation and FAQs.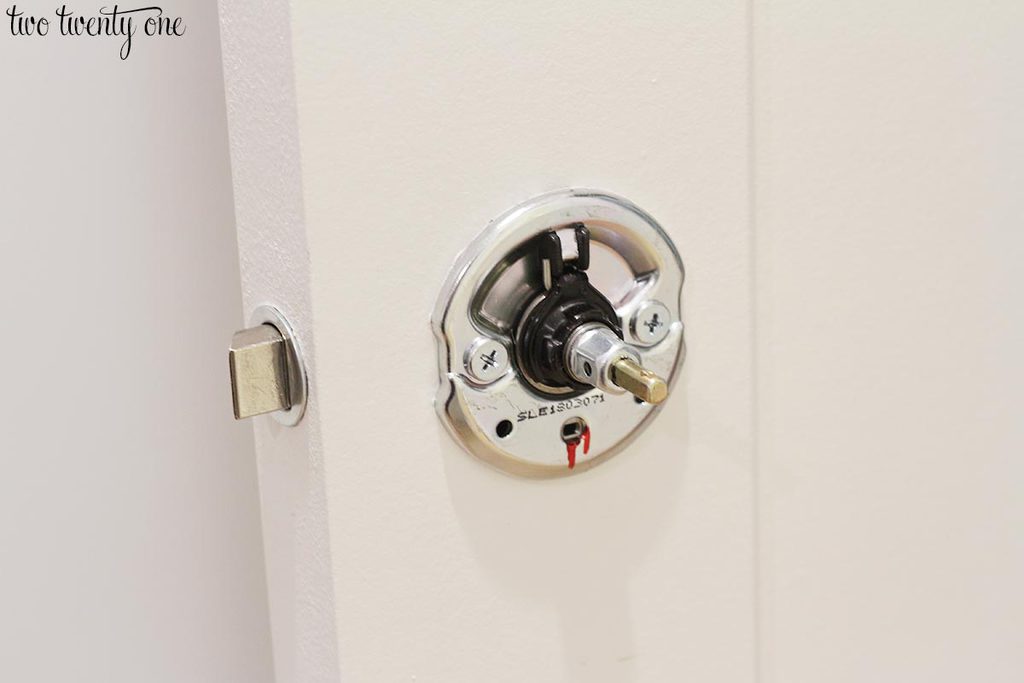 We even had a little helper but he fell asleep on the job.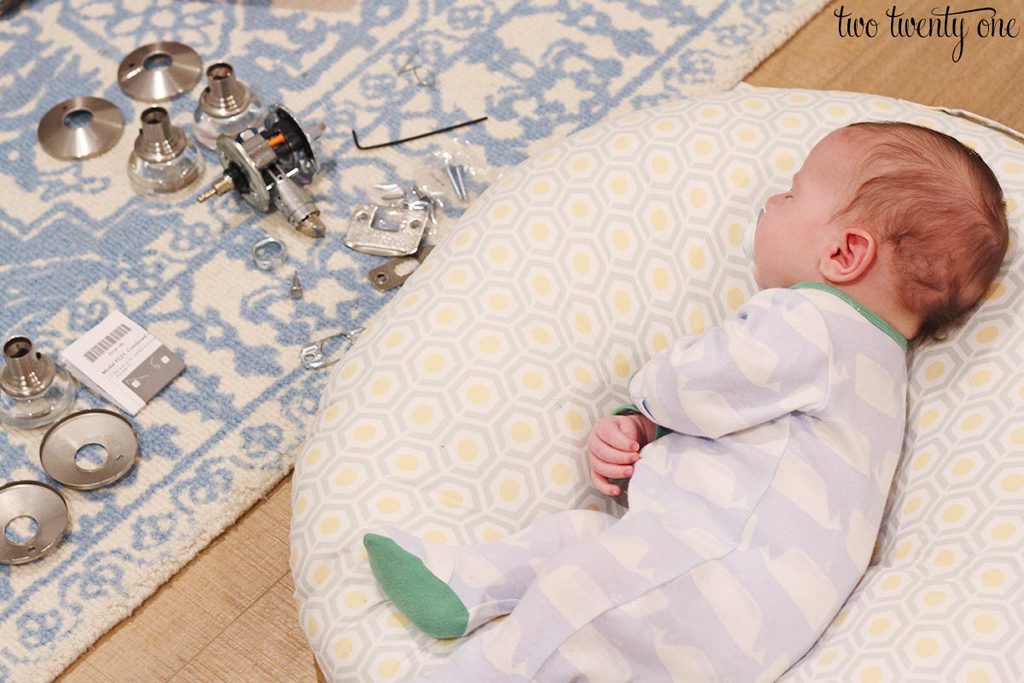 I love how the combined interior knobs work for both bed-bath and hall-closet doors. For the powder room knob, all we had to do was insert the locking pin. And for the closets, we left the locking pins out– an important thing to do with small kids in the house.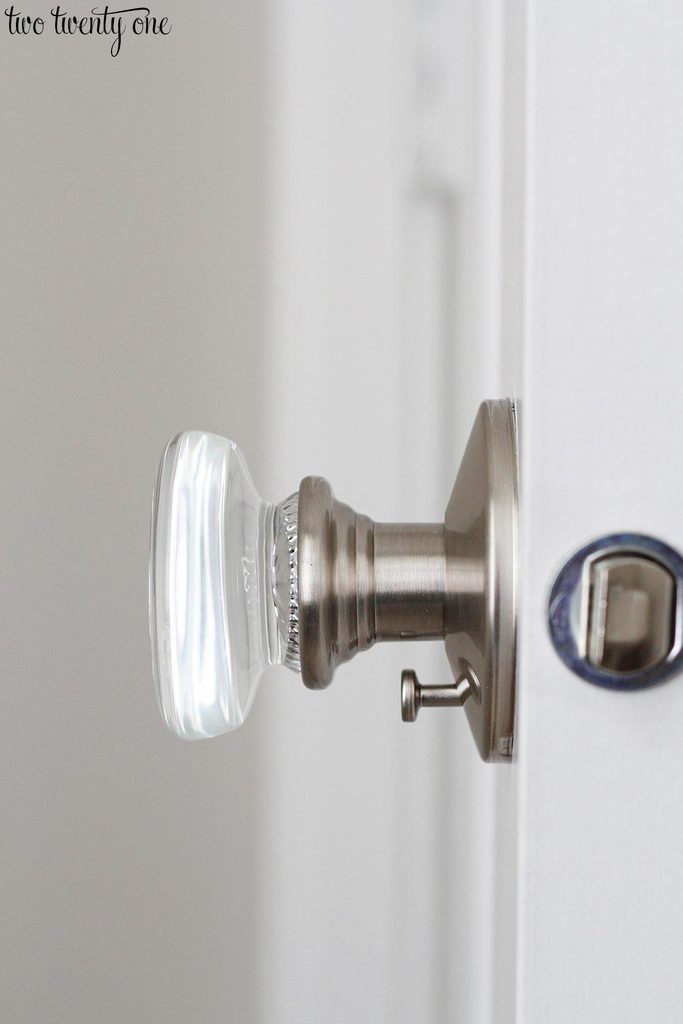 Here's how the hall closet and powder room looked before– just your basic doorknobs, nothing to write home about.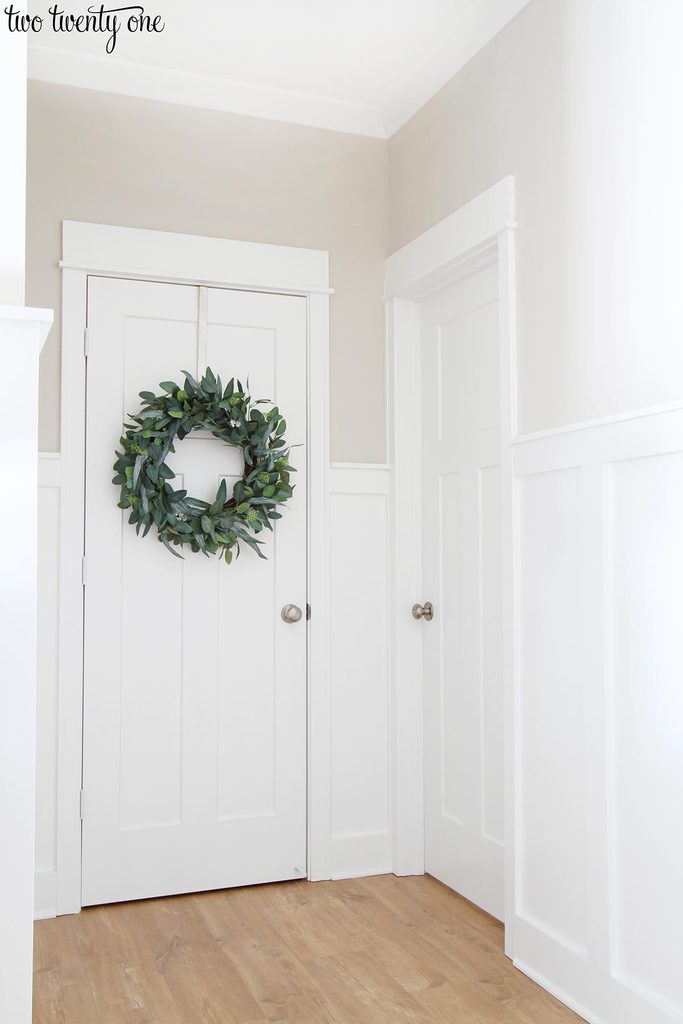 And here's how the area looks now. There's more visual interest and gives the house a more custom feel.
Even Owen noticed the different knobs the morning after we installed them. So if a three year old noticed, I'm certain our adult visitors will take note of our pretty, new knobs.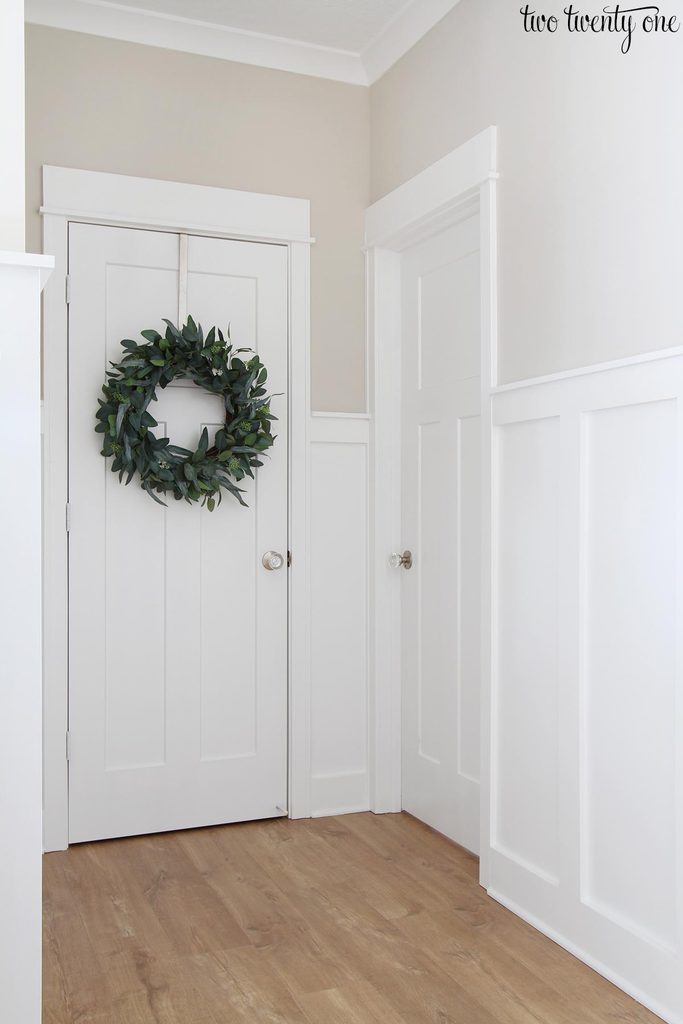 If you're looking for a way to add some style and extra detail to your house, try swapping out your doorknobs with some custom ones. And if you're on a tighter budget, pick an area of your house to overhaul, like what I did with the entryway– five doorknobs.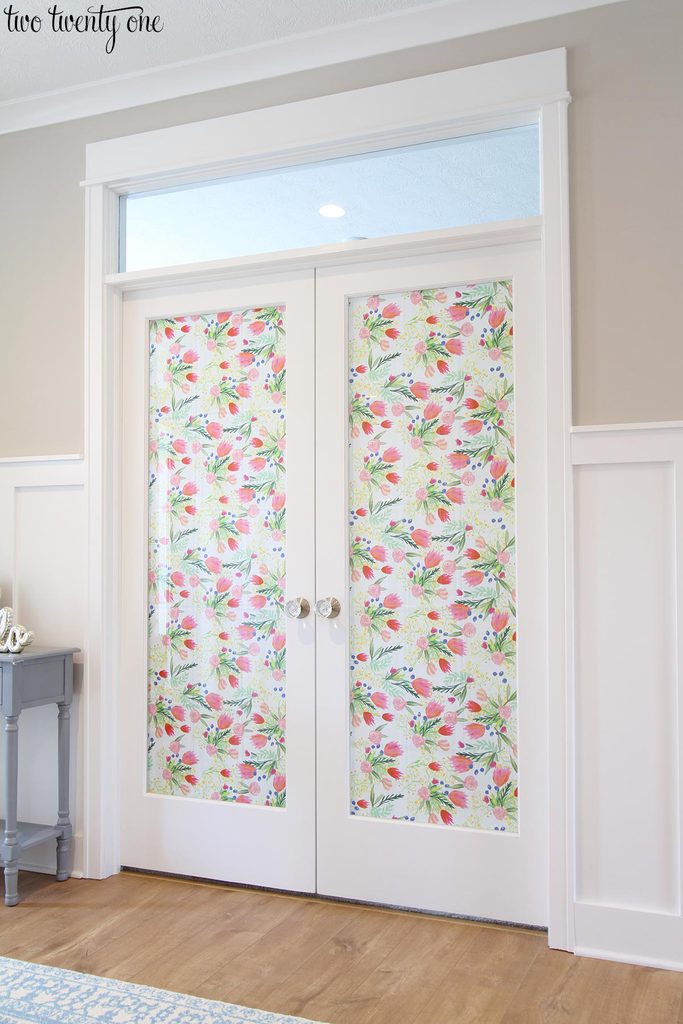 Here's an up close before and after of the non-turning doorknobs that lead into my home office.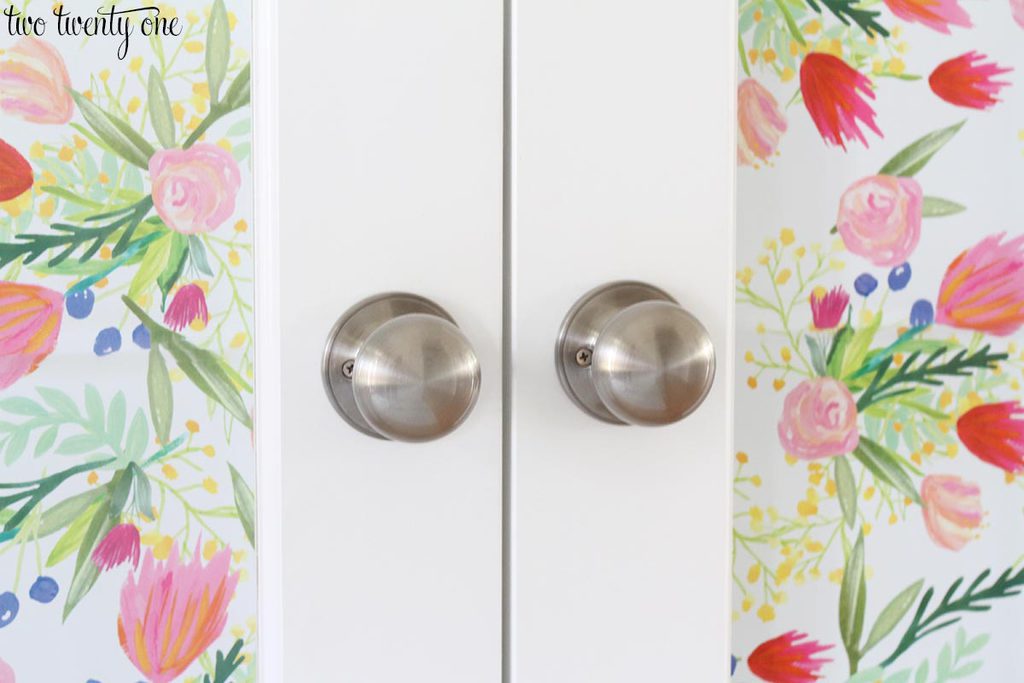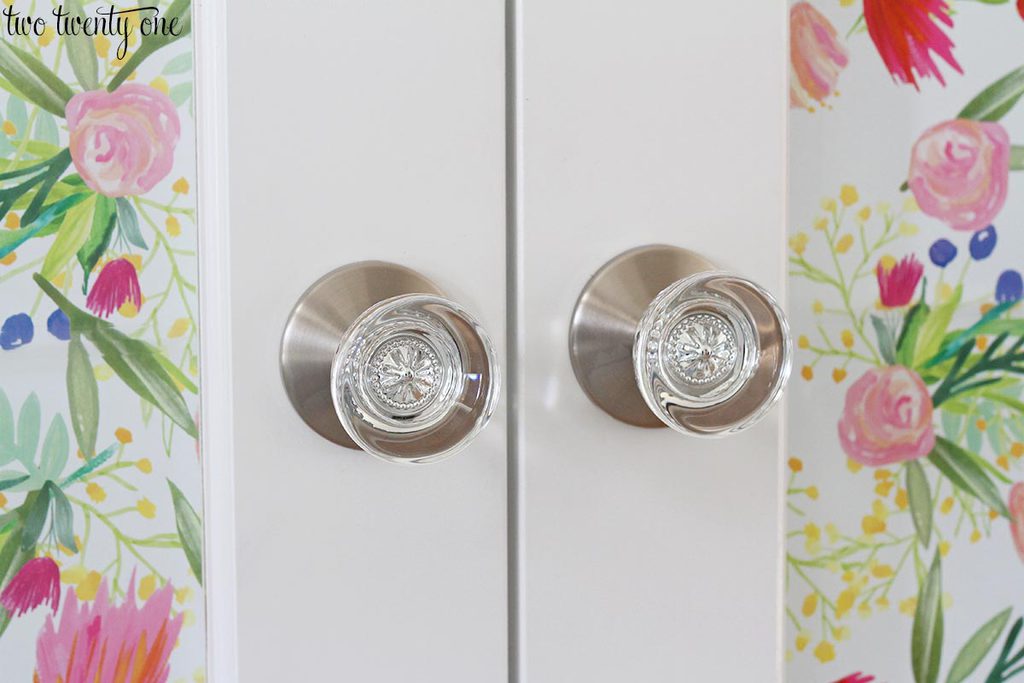 Gorgeous, right?