This post is brought to you by Command™ Brand. As always, opinions are 100% my own.
I recently co-hosted a baby shower for a friend of mine at a friend's house. It was a low-key event because it was the last of three baby showers thrown for my friend.
Instead of going over everything about the shower, I thought I'd throw out 10 party tips and tricks instead.
Take your decor to the next level by hanging tissue paper pom-poms from the ceiling. Following the package instructions, adhere the Command™ Party Ceiling Hooks to your ceiling. Hang one tissue paper pom-pom with fishing line from each hook.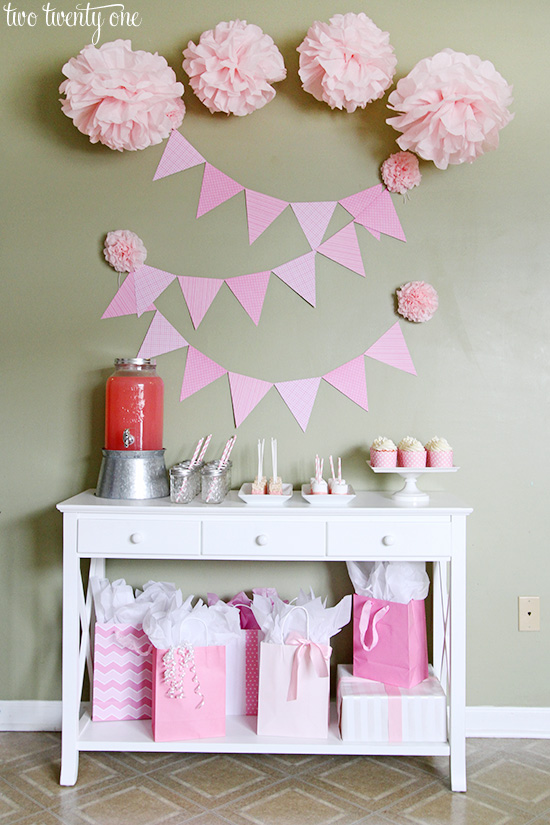 Make a simple pennant banner. Determine how you want to hang the banner – this project draped it in three rows. Following package instructions, apply the Command™ Banner Anchors to the wall and wrap the string around each anchor to secure the banner in place. To add a bit more punch to the banner, use a Command™ Party Clear Mounting Strip to add mini tissue paper pom-poms to the banner.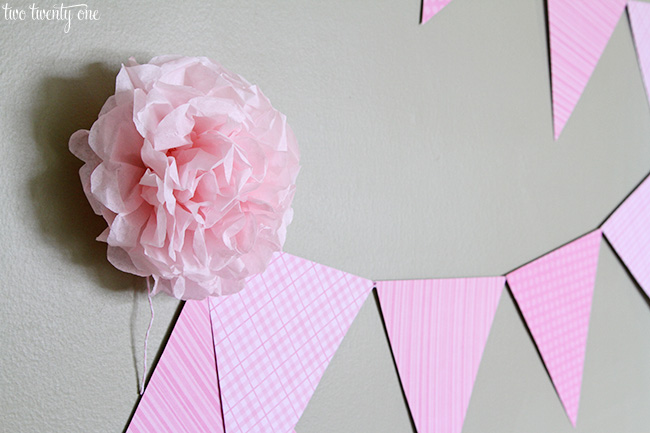 Use free, pre-made party printables. Here's the link to the FREE printables we used for the baby shower. My friend Erin has a bunch of awesome party printable suites, from baby showers to birthday parties— you should definitely check them out.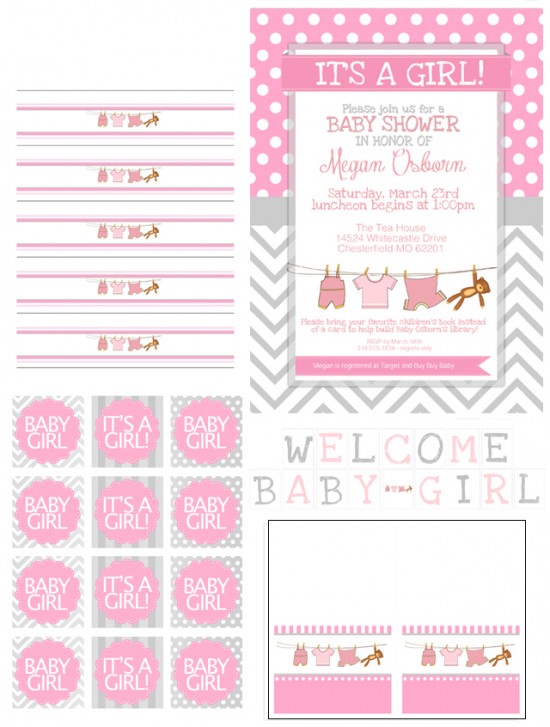 A baby shower isn't complete without a game. Create a baby shower party game using Baby Jeopardy printables (download for FREE, here!). Use Command™ Party Clear Mounting Strips to adhere the question categories directly to the wall. Then, following package instructions, adhere Command™ Party Mini Spring Clips in rows underneath the categories and insert the trivia cards. The clips make it easy to flip the cards over and display the questions as you go through the game.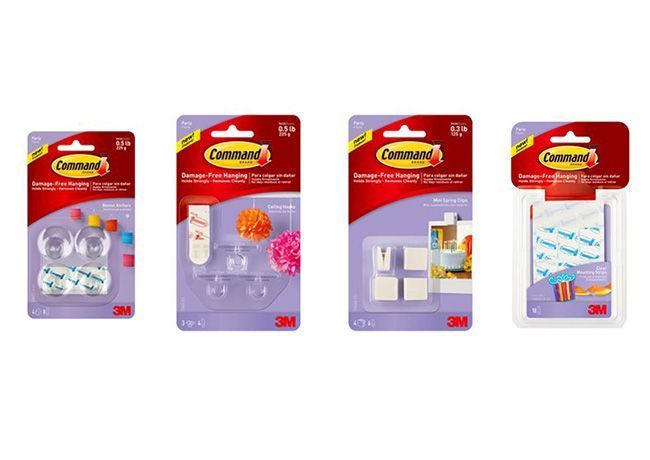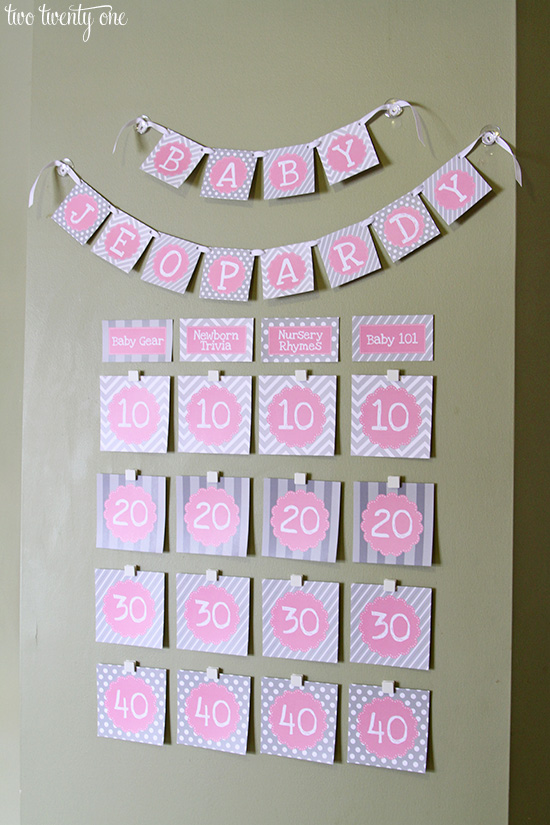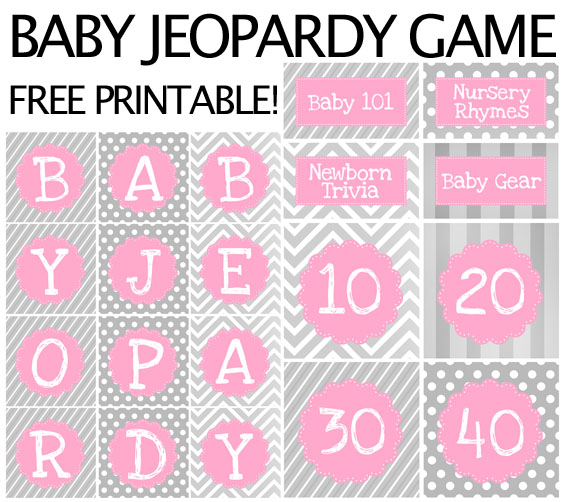 Once the decorations are in place, set up the food and beverages. Choose a general color scheme and use plates, stands and platters that match so that all décor is cohesive.
Since this baby shower was for a girl, I went with pink and white. I used pink and white paper straws and foods dipped in pink Candy Melt. I also baked some strawberry cupcakes in pink and white polka dot paper cups. And we served pink lemonade.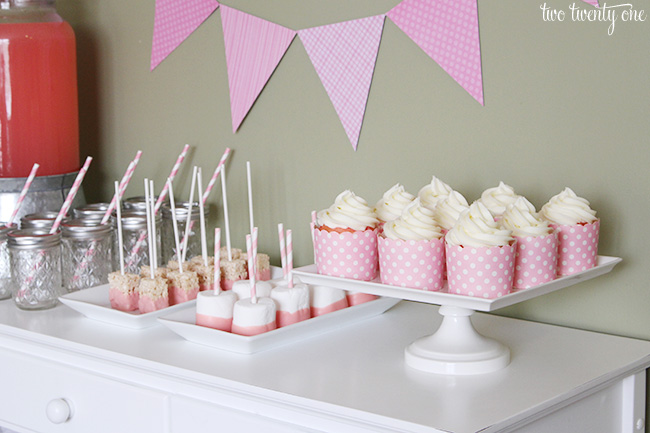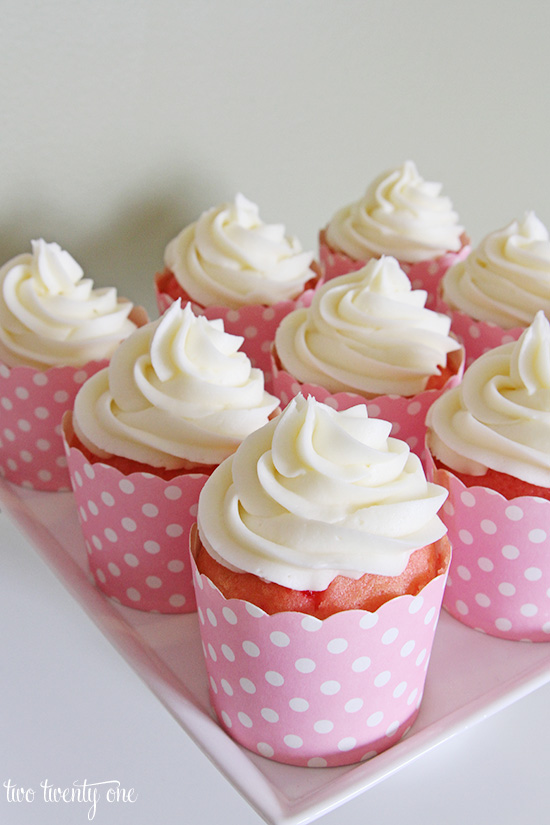 To serve beverages, use mason jars instead of disposable cups for a chic look that also cuts down on waste.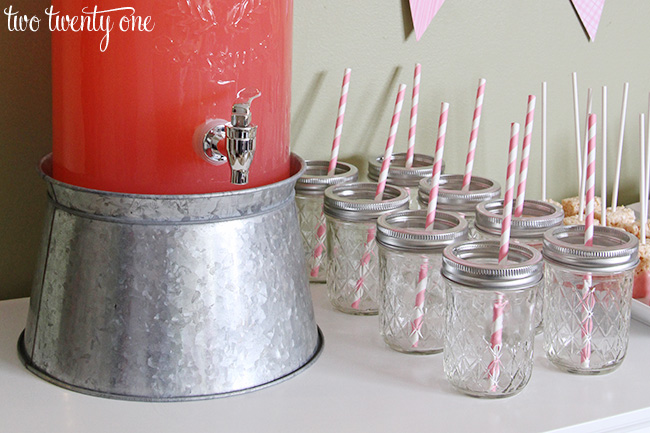 Drink dispensers are a great to have on hand for special occasions, and most are reasonably priced. Mine was $25.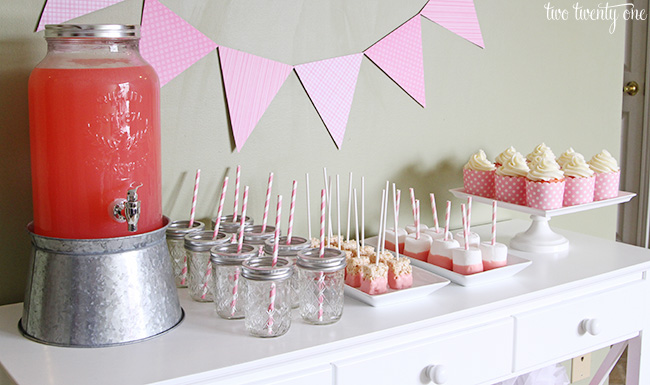 Put food on sticks or straws. For some reason people like to eat things on sticks, and I get it—your fingers don't get messy. I used lollipop sticks for the rice krispie treats and paper straws cut in half for the marshmallows.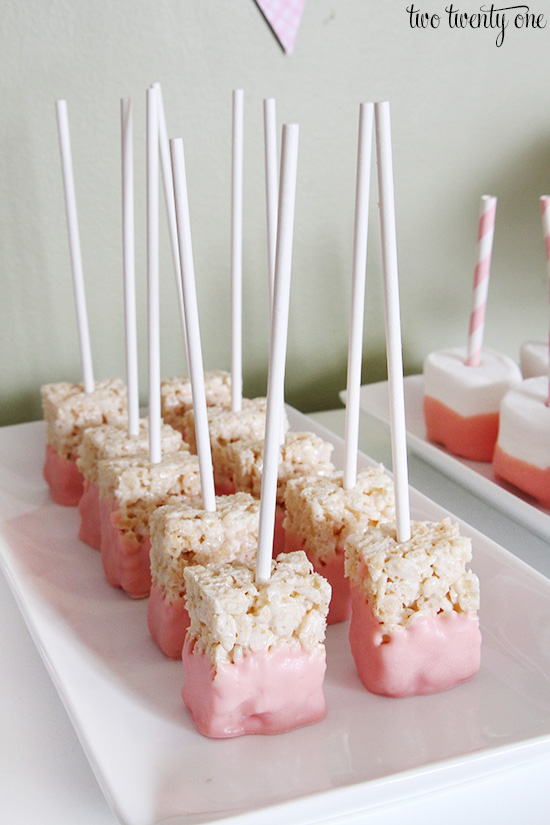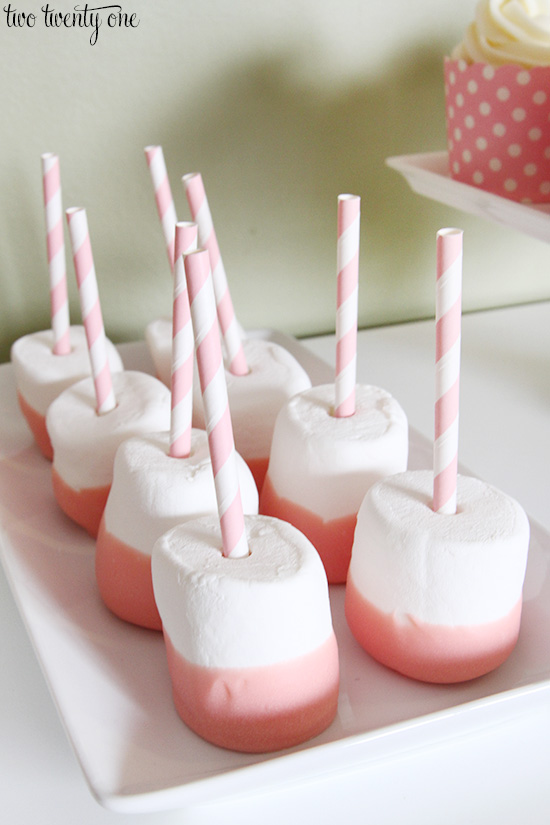 DIY your own decorations. I made the pennant banner and tissue paper pom-poms. This saved me money. And like with my gender reveal party, I could sell the items on Facebook or Craigslist, making back some the money I spent on supplies.
This post is brought to you by Command™ Brand. As always, opinions are 100% my own.
This post contains affiliate links.