Guest Bathroom Vanity Organization
Thank you, Office Depot, for sponsoring today's post!
The other day I finally tackled our guest bathroom vanity. It had become a hot mess and needed some organization.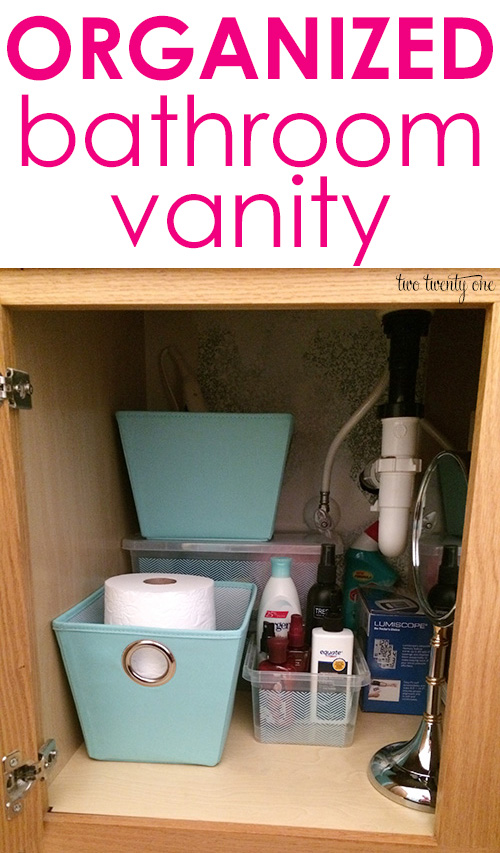 Here's the hot mess before picture. Since it's the guest bathroom, I rarely go in there. The only times I find myself in there is to clean or, these days, turn on the faucet to drip so our pipes don't freeze and burst (yay, negative degree temperatures). So needless to say, I never really cared much about the vanity organization. Out of sight, out of mind.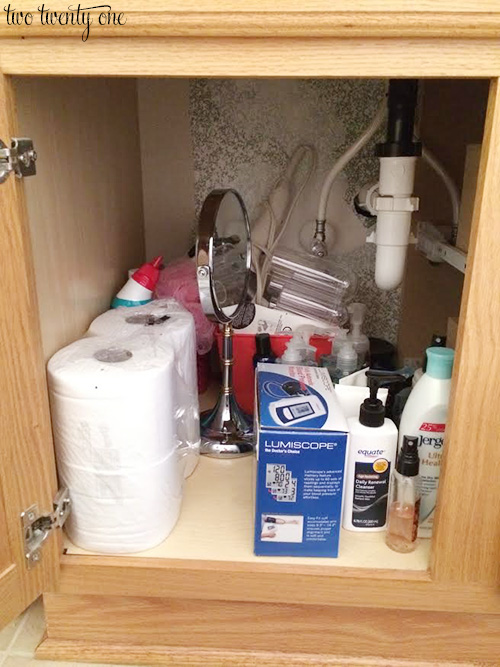 But it was a small and quick organization project. I was done in less than 15 minutes.
I dragged everything out of the cabinet, made a pile of things to keep, things to donate, and things to throw away.
I strongly believe in having a stocked guest bathroom for your guests. A couple years ago, I wrote a post about how I stock our guest bathroom with necessities (antacids, extra toothbrushes, toothpaste, contact solution, feminine products, etc.) HERE. I highly recommend reading it– especially if you don't have a stocked guest bathroom. Also, it's a good read.
I put the things our guests will use most often in the front. Those things would be extra toilet paper and random toiletries. The toilet paper rolls are in a pretty fabric bin, and the random toiletries (hair spray, facial cleanser, lotion, body spray) are in a cute herringbone storage box.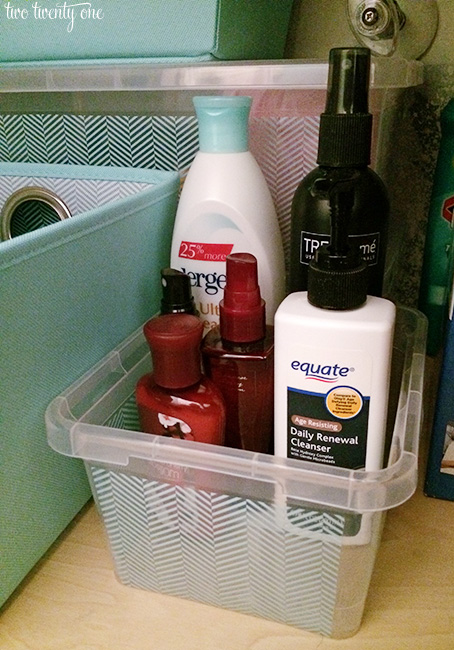 I stored some other random items in some medium boxes. Extra lotions and a loofah (in case a guest asks) in the top box and antibacterial hand soaps (I buy in bulk when they're on sale for $1 at Kroger) in the bottom box.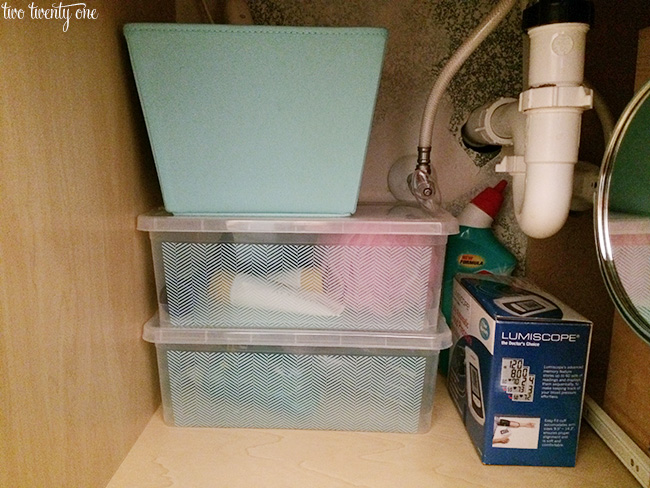 Like I said, I like having a fully stocked guest bathroom to make my guests feel more comfortable, so I also keep an extra hair dryer under the sink. Just in case. It's now stored in the fabric bin that sits on top of the two storage boxes.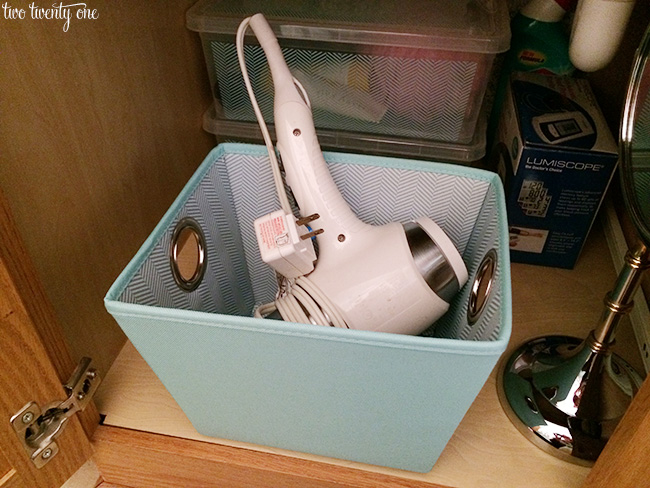 Only three items under the sink aren't in some sort of container or bin– toilet bowl cleaner, blood pressure monitor, and a vanity mirror.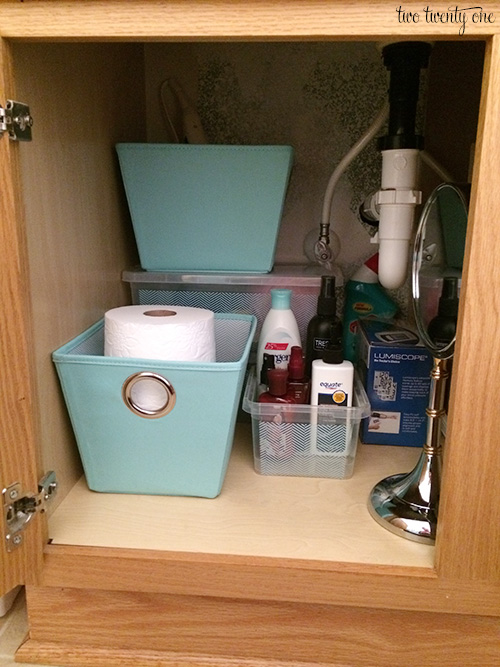 Looking at these photos, I should probably paint the small section of wall in the back. But then part of me thinks no one ever opens up the door and looks long enough to see the poorly painted wall.
So, what do you think about the now organized guest bathroom vanity? Think this is something you could tackle in your home?
Stalk away!
This post was brought to you by Office Depot. As always, opinions are 100% my own.