Decorating Ideas for a Warm and Cozy Fall Front Porch
This post is sponsored by Better Homes & Gardens at Walmart. All opinions are my own.
When decorating our front porch for fall, my goal is always to make it feel cozy, warm, and inviting. So today I'm sharing decorating ideas for a warm and cozy fall front porch.
Vary the Size and Shape
If you like to incorporate pumpkins into your fall front porch, buy them in various sizes and shape. This adds more visual interest. So grab a couple short and stubbies, tall and lankies, and perfectly round pumpkins.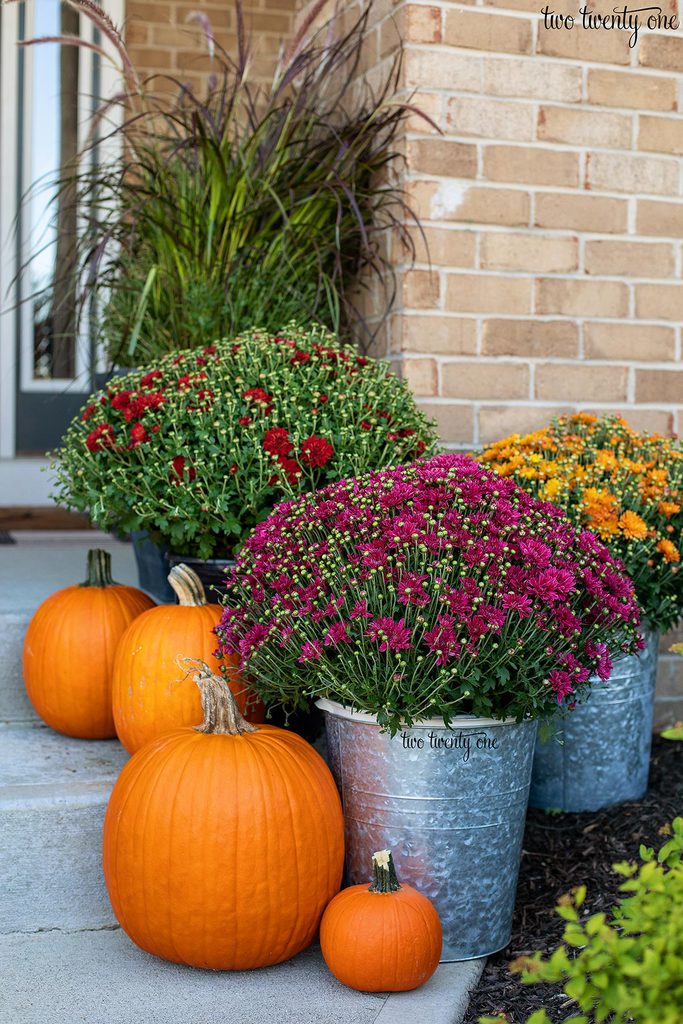 Try Something New
It's good to mix things up. A couple years ago I did a monochrome orange fall front porch, which was beautiful. I did orange pumpkins, mums, and an orange floral wreath on the front door. Last year, I left orange completely out of the mix. I stuck to shades of purple, red, and pink. And I went with white and green pumpkins. This year chose orange, red, green, and dark magenta. So mix it up and experiment a little. Have the neighbors guess what your front porch will look like year after year.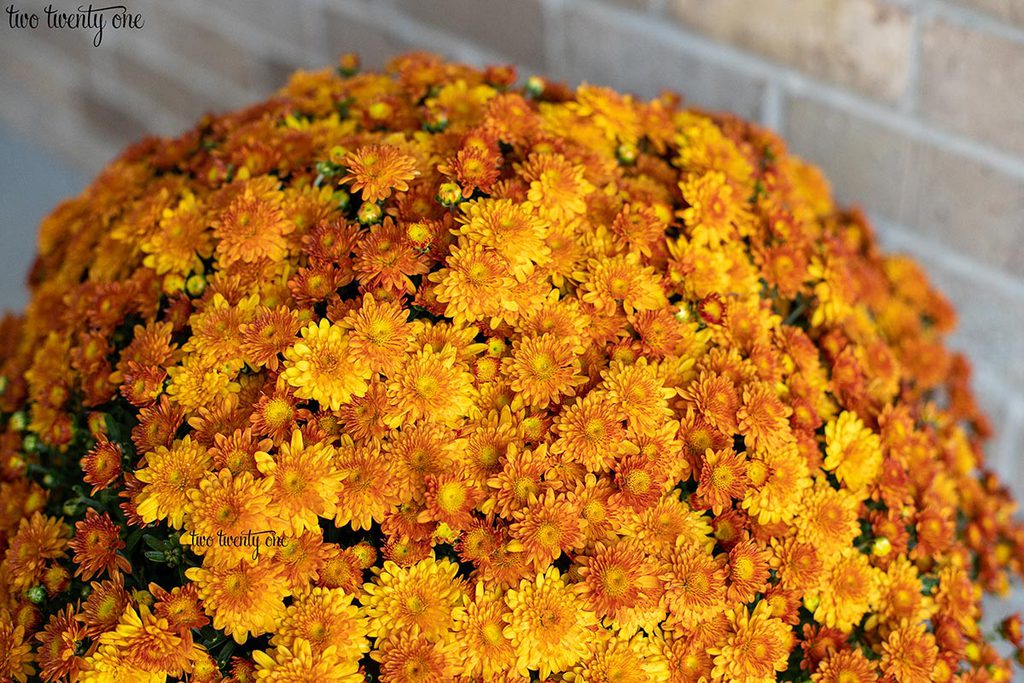 Create Cozy Moments
Make your outdoor space inviting by creating cozy moments. This can be accomplished by adding throw blankets and pillows in fall hues and black lanterns with ivory flameless LED motion flame pillar candles.
Tip: for the motion flame candles, use the timer function. Set it to turn on at dusk and 5 hours later, they will turn off.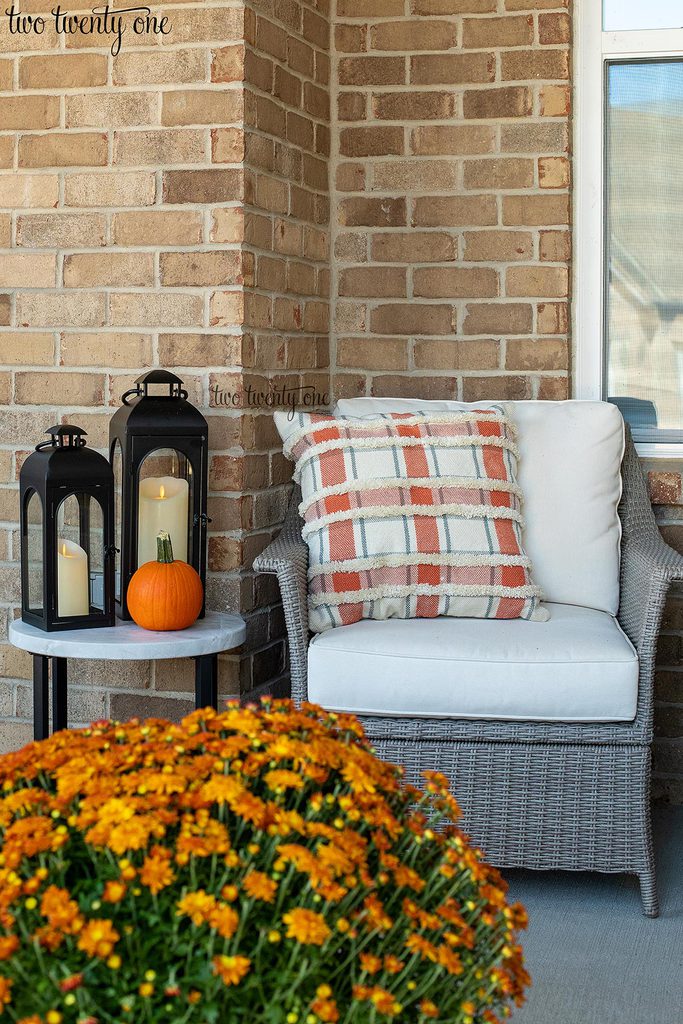 Lanterns in various sizes is always the best look. And groupings of three always looks best, so add a little pumpkin between the lanterns.
A raised wood bench is great for extra seating. When not in use, decorate the bench with other fall items, like an additional lantern with a motion flame candle and more pumpkins. And up the cozy factor with a throw pillow and blanket.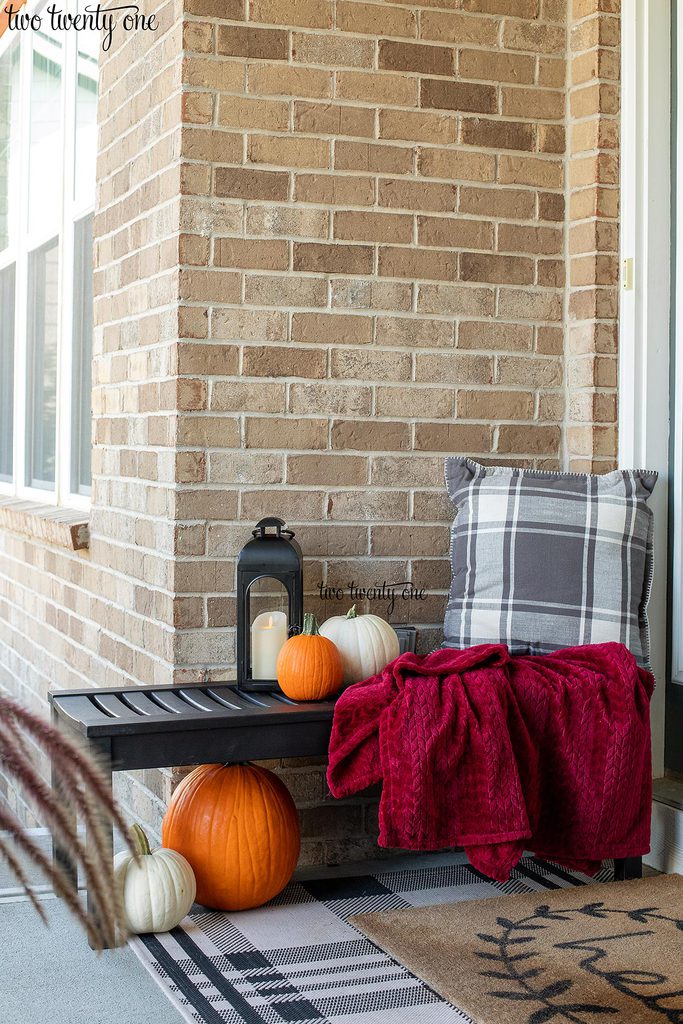 Texture, Texture, Texture
It can't be all smooth pumpkins and frilly mums. Add in additional textures with ornamental grass, throw pillows with tufted details, a velvet throw blanket, shiny galvanized planters, and a dried golden wheat wreath.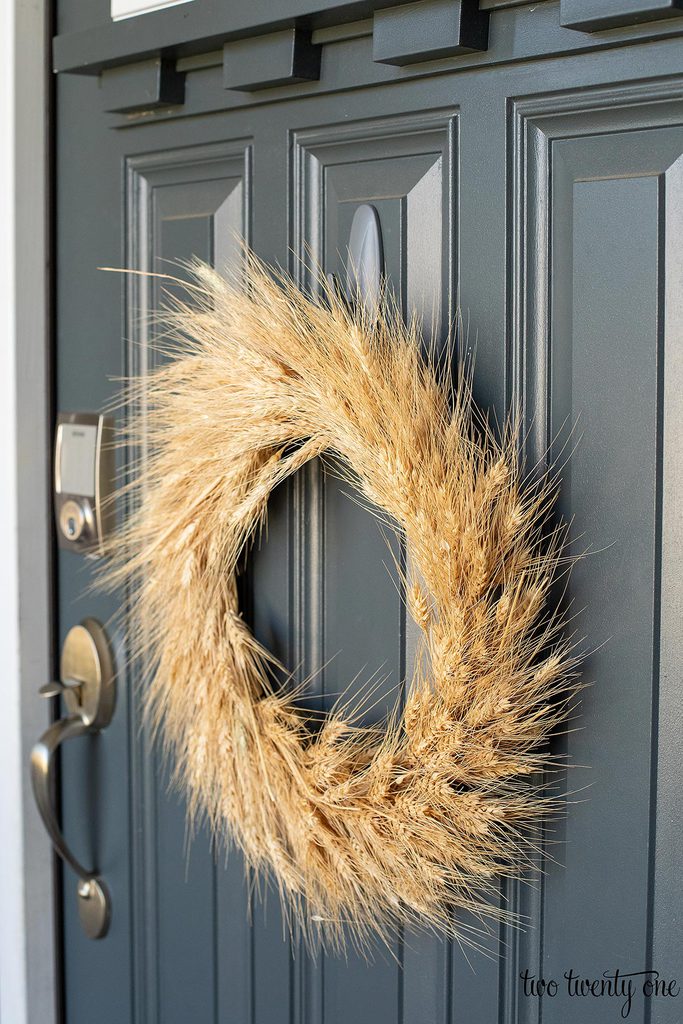 The ornamental grass planter with mums at the base is a Better Homes & Gardens insert. It comes pre-made in a container. All you have to do is transplant it into a planter. How convenient is that?! I used my black planters from last year.
And I love these Better Homes & Gardens mums in tall galvanized containers. They're the perfect height. When the season is over, I plan on keeping the containers to reuse next year. Or I could use them for my front porch Christmas decorations this year. Wouldn't they look great with some winter foliage in them?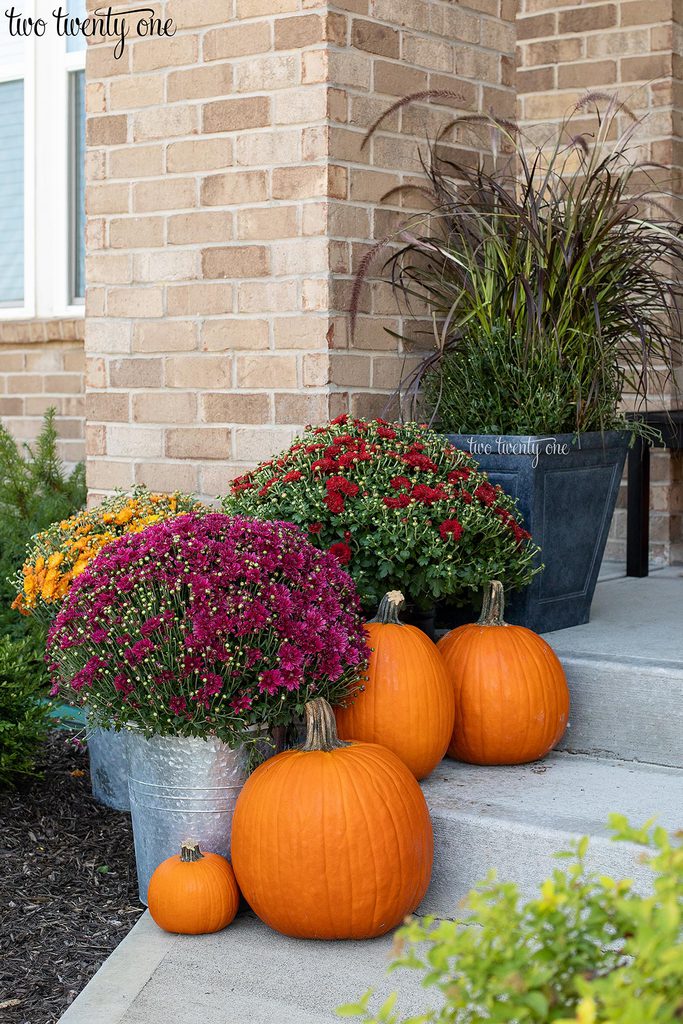 The ornamental grass is so pretty when it sways in the crisp, autumn breeze.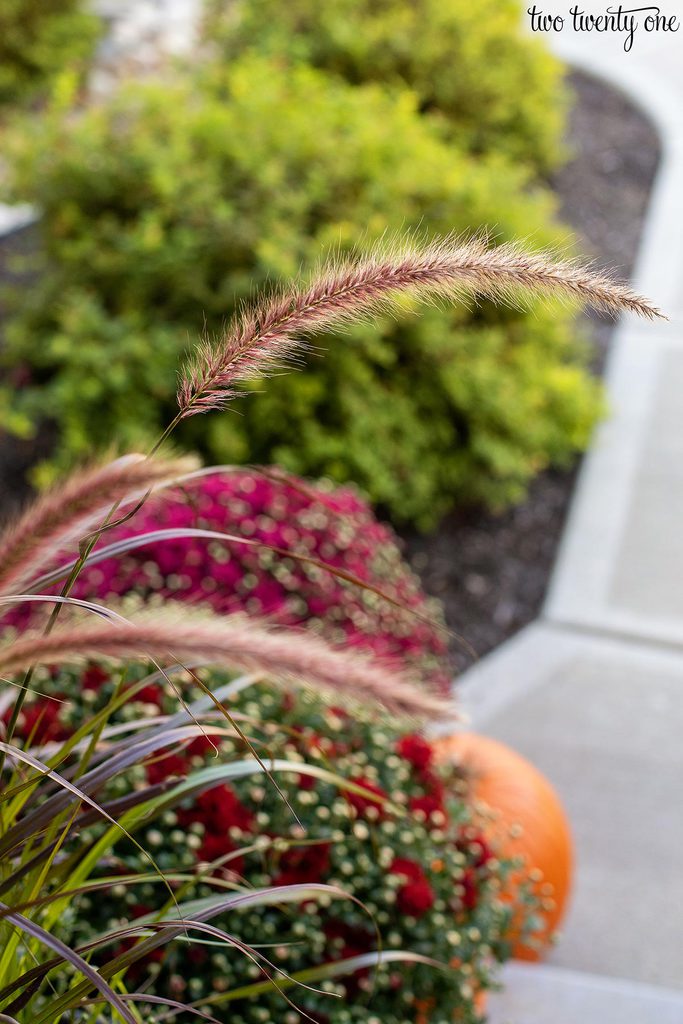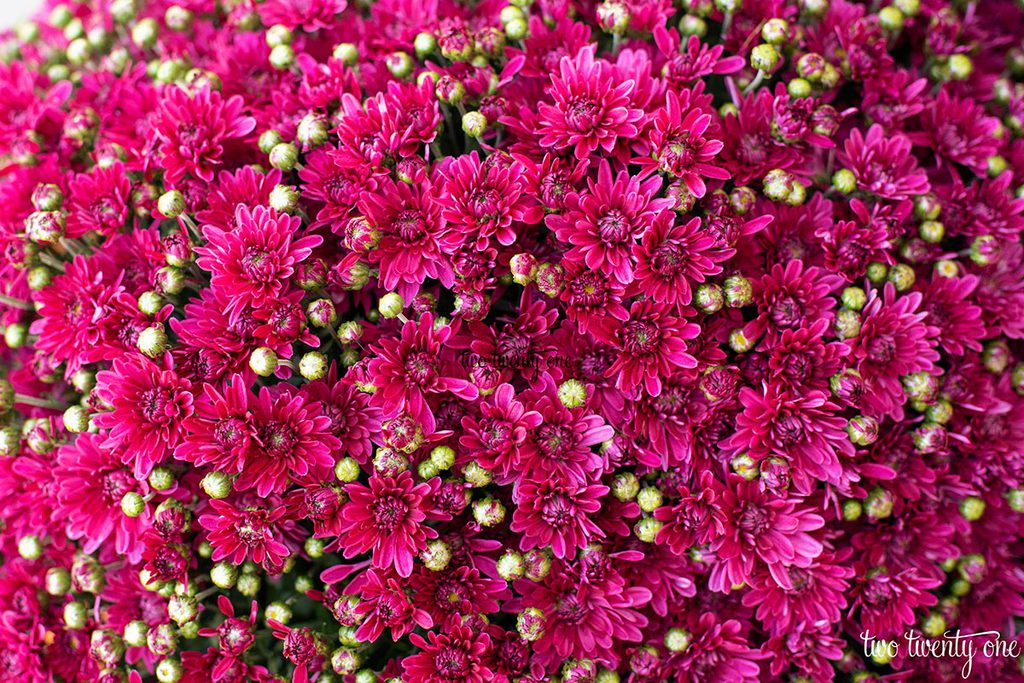 Put all those tips together and this is the end result.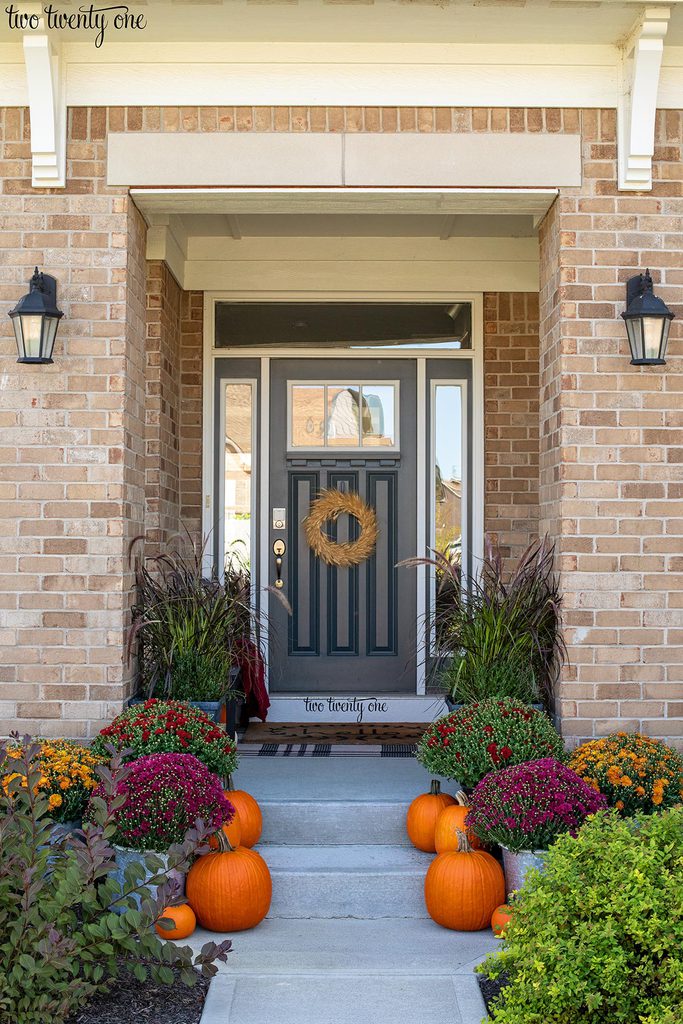 I typically keep the front porch decorated like this until I start decorating for Christmas. And even then, I don't feel like that's enough time to enjoy it.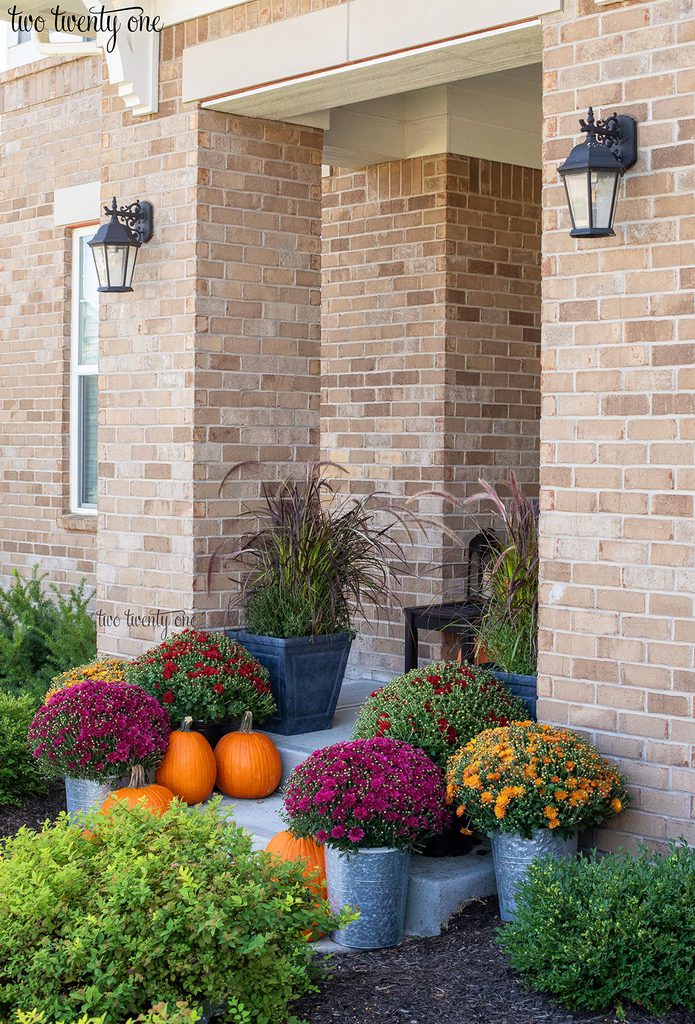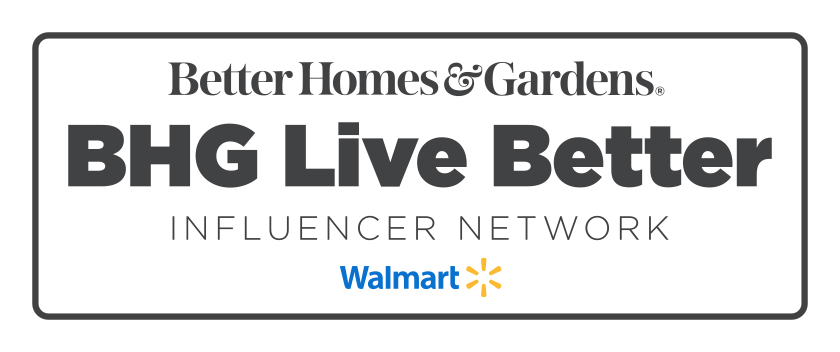 This post is sponsored by Better Homes & Gardens at Walmart. All opinions are my own.