Hey, friends! Today I'm sharing our Christmas entryway.
For the past few years, I've set up a smaller Christmas tree that displays our sentimental Christmas ornaments (here's 2011 and 2012). But there's a slight twist this year– I used a real tree. My first real tree. Well, first real tree as an adult with my own house. Jack digs it.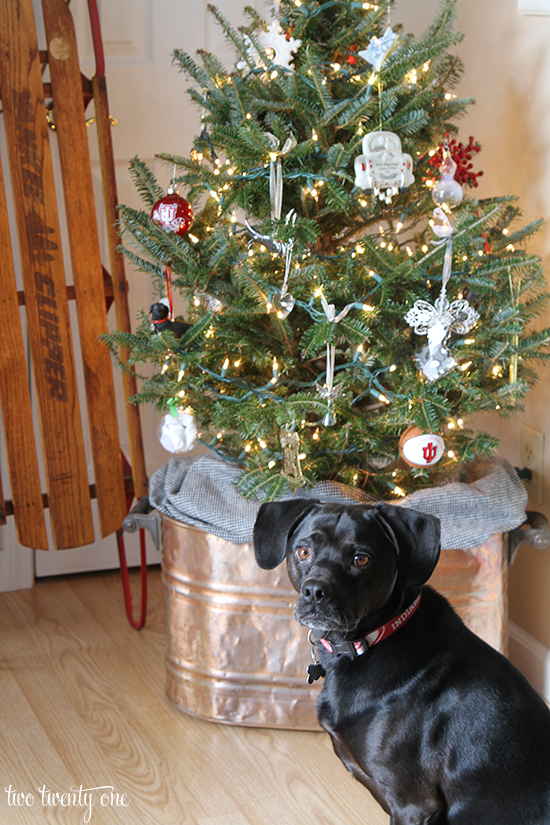 I worked a lot of sentimental items into the entryway this year.
The copper boiler, which is acting as the tree stand, belonged to my mom. I grew up with this antique gem in our house. My brother has had it for the past few years, but I've been holding on to it since he moved to California a few months ago. I'm hoping he forgets it's in my possession and fails to ask for it back. I showed the photo of it acting as a tree stand to my mom, and she thinks I should keep it. Basically because I'm her favorite child.
Update: He remembered and it now lives with him in Portland, Oregon.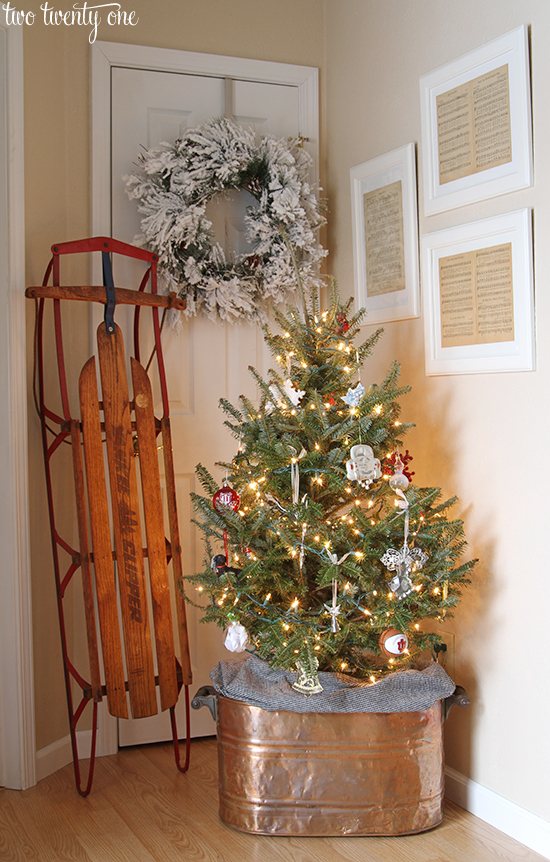 I used boxes inside the copper boiler to give the tree height. A random black and white houndstooth print piece of fabric I found at a thrift store outlet a year ago acts as the tree skirt.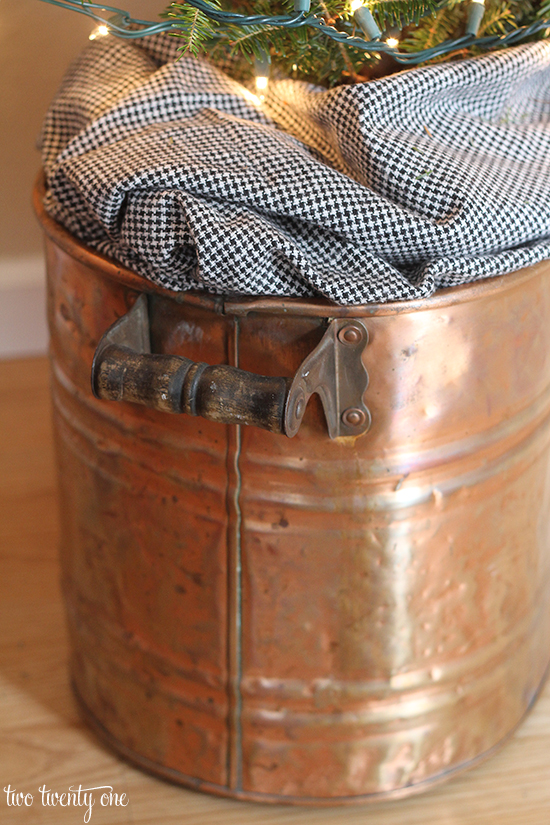 I also used my childhood flexible flyer. I was so happy when I asked my mom about it and she said it was up in her attic. I still have vivid memories of sledding down the giant hill in my hometown on that thing with my mom.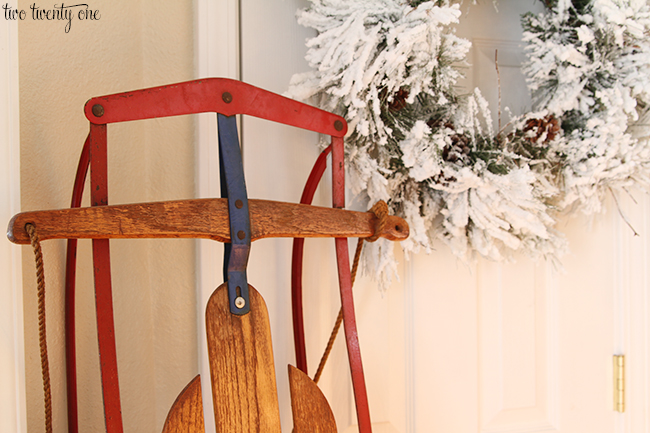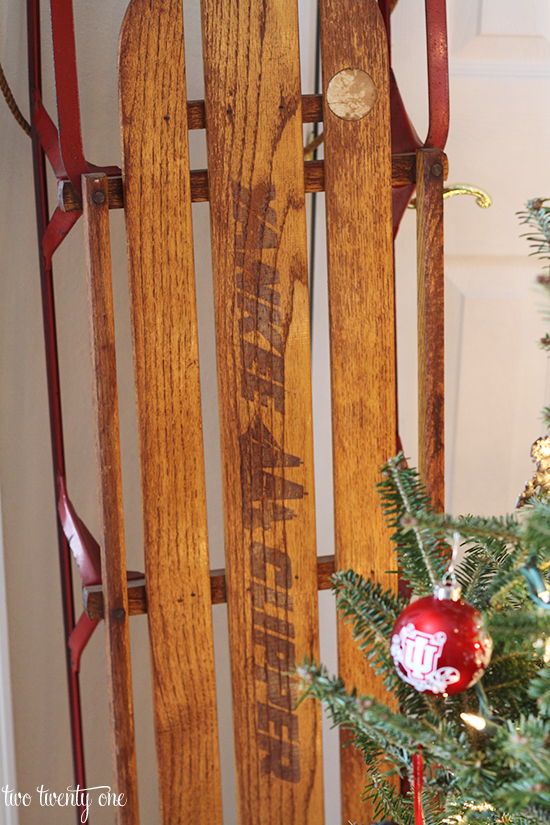 When I was home this summer past, I came across a box full of my late Grandma June's sheet music. We're talking sheet music from the 1920s. I also found some sheet music that belonged to my mom and and her twin sister when they were kids. So I grabbed Bonnie's and Connie's Christmas sheet music books and a copy of Jingle Bells, that belonged to my grandma, and framed them.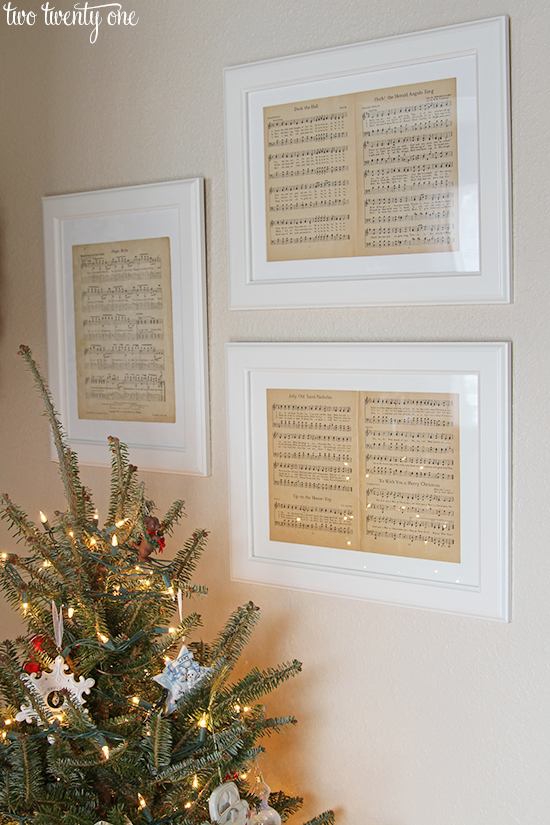 I love how it looks, and that it's something with meaning. I'm a sucker for sentimental stuff and family heirlooms if you hadn't picked up on that yet.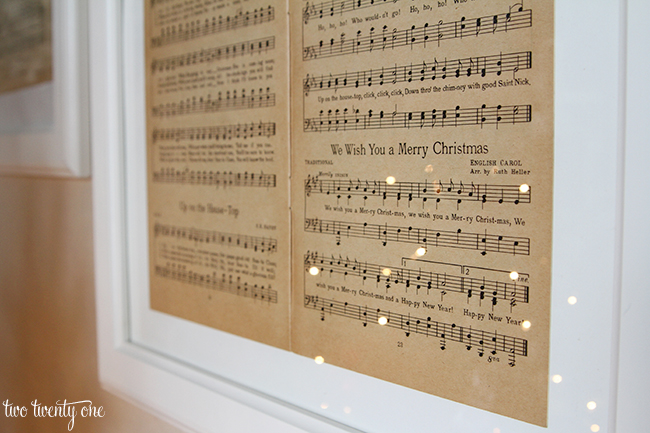 The flocked wreath was a Shop Small Saturday find from a few weeks ago. It was only $25 so I jumped on it. In case you're wondering, I got it at Gehlhausen Floral in Evansville, Indiana.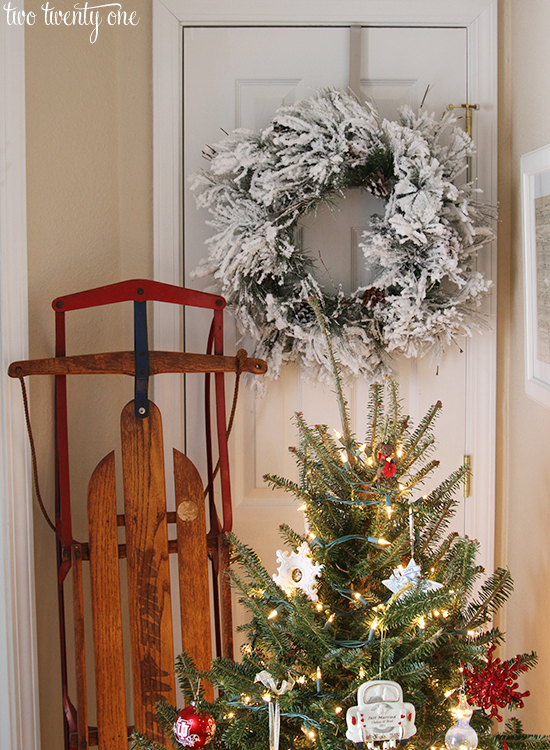 Here's how this part of the entryway looks at night. I love how the tree glows.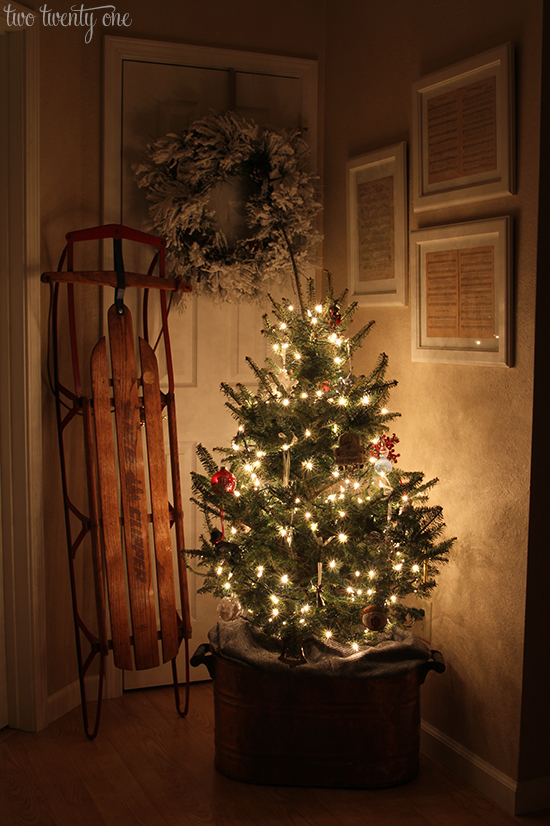 The other part of the entryway involves our entryway table. I've been decorating it for the past few years with the white ceramic Christmas tree my late Aunt Pat made for me when I was a kid. Every Christmas my mom would display the tree in my bedroom.