White Chicken Chili Recipe
I've been making this white chicken chili recipe for a couple years now. I originally got the recipe from my friend Michelle, but over the years I've made my own tweaks to it.
It has become a fall and winter meal staple in our house because it's so easy to make, AND I've perfected the process so the chili can be ready in 35 minutes or less.
I feel like Rachael Ray. Only I cook with avocado oil instead of EVOO.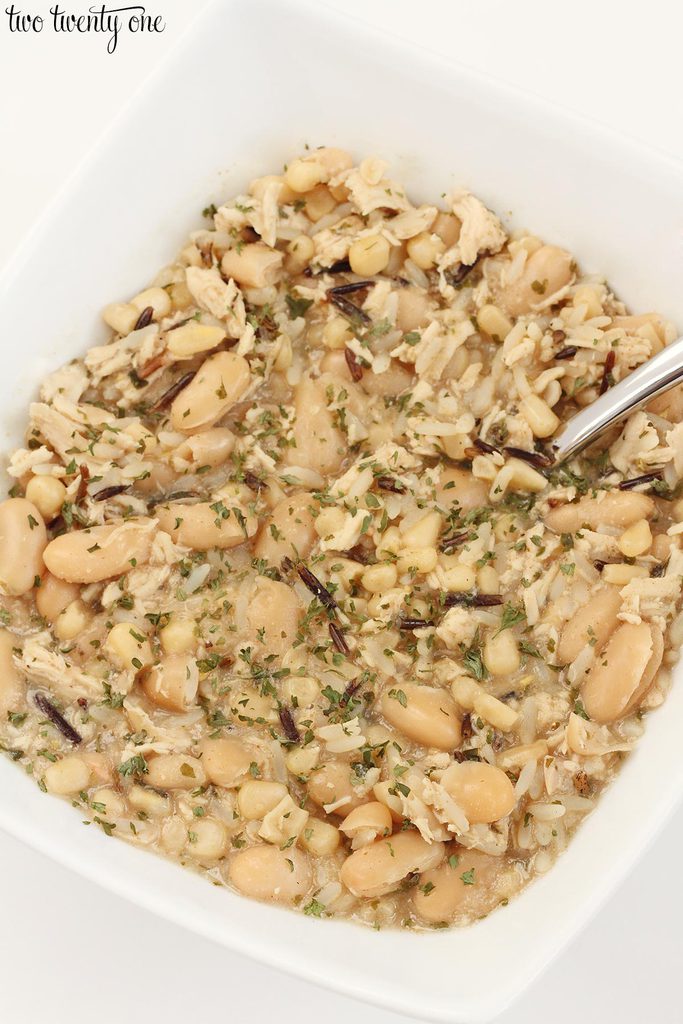 There are few reasons why I love this white chicken chili. One being that it's made with a fair amount of canned goods so most of the ingredients are almost always in our pantry during the fall and winter months. Which is nice because who likes running to the store in 30 degree weather to get a forgotten ingredient? And the canned goods seal in nutrition, flavor, and freshness since the vegetables are harvested at the peak of their ripeness and canned within hours. Plus, canned foods are on par nutritionally with fresh and frozen varieties.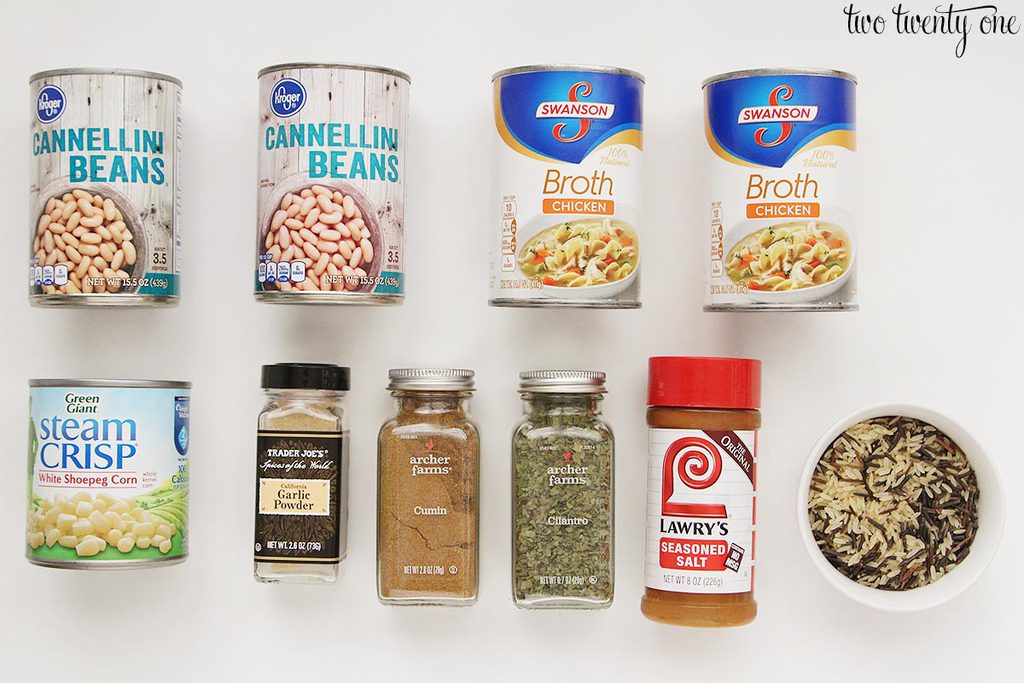 Another reason is that I can make the chicken ahead of time to speed up the cooking process. Since the meat portion of most recipes take the longest to cook, I tend to bake my chicken at the beginning of the week. Then, I store in it the fridge so it's ready to be added to our meals throughout the week. If I know exactly what I plan to do with the chicken, I can also shred it ahead of time. And if I don't already know, I can reheat the chicken and shred it in less than a minute. You can read more about my handy chicken shredding tip here.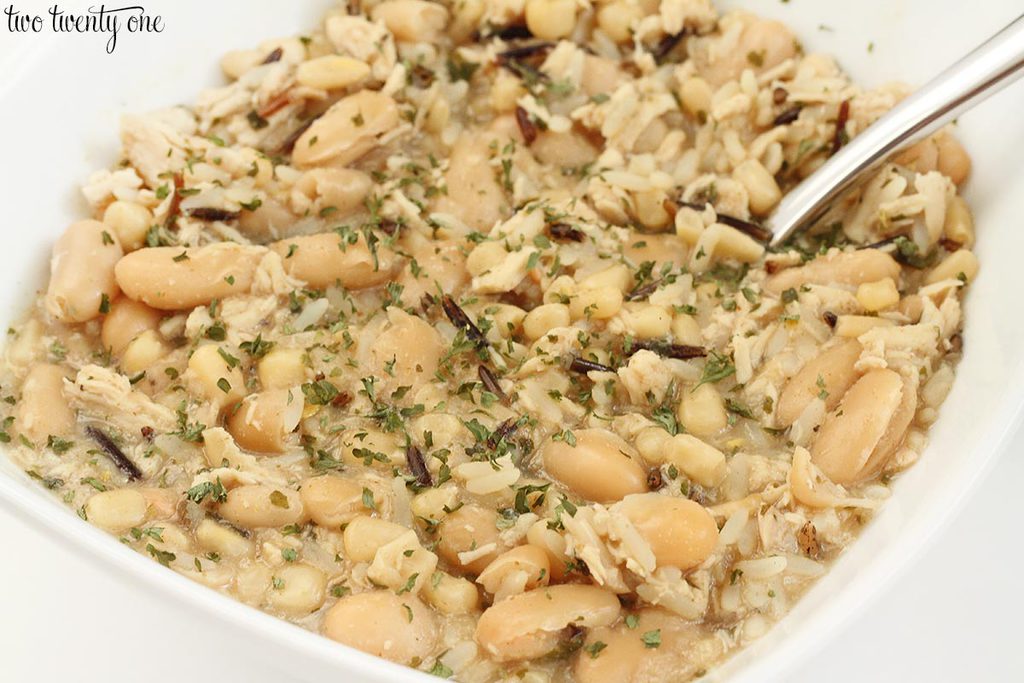 Another thing to love about this white chicken chili recipe, is that it pairs well with my three-ingredient garlic cheddar biscuits.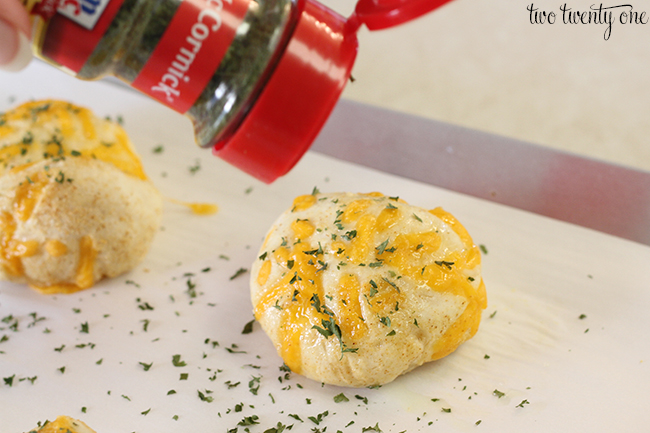 And for dessert, you're more than welcome to bake up some delicious pumpkin chocolate chip cookies.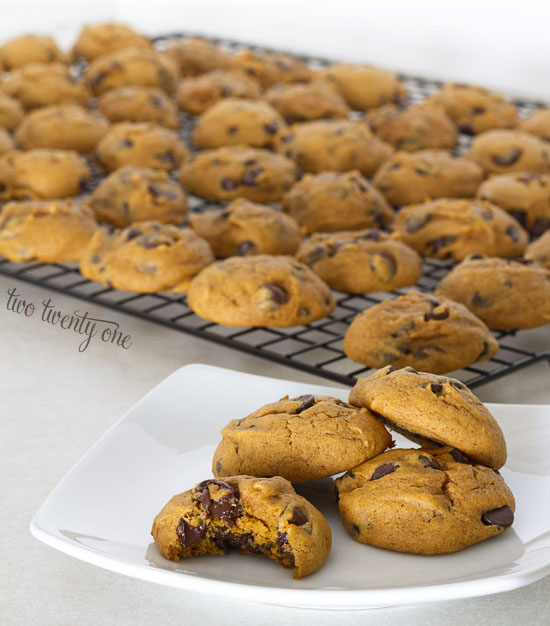 White Chicken Chili
Ingredients
1-1.5

lbs

boneless

skinless chicken breasts

4

c.

chicken broth

2

15 oz. cans of cannellini beans, drained and rinsed

1

11 oz. can white shoepeg corn, drained

1/2

c.

wild rice

uncooked

1

T.

cilantro

1

T.

garlic powder

2

t.

cumin

1

t.

seasoning salt

1-2

T.

flour
Instructions
Preheat oven to 350 degrees.

In a large pot combine the broth, beans, corn, rice, cilantro, garlic powder, cumin, and salt. Bring to a boil then reduce to a simmer.

While ingredients are cooking, season chicken breasts by sprinkling with seasoning salt, garlic, and cumin.

Bake for 20-22 minutes.

Shred chicken and add to the pot.

Add flour to thicken.

Simmer for a couple minutes, and then serve.

Garnish with dried cilantro or parsley.
If you can't find long grain rice in your grocery store, buy a box of Uncle Ben's long grain rice and use that rice (but not the seasoning packet. If you can't find Uncle Ben's look for another brand, but make sure the seasoning is separate from the rice.
If you want this to be a slow cooker recipe, add all the ingredients except for the rice, corn, beans, and flour to your crock pot. Cover and cook on low for 3-4 hours. Then add remaining ingredients and cook until the rice is soft.
And keep in mind that you can play around with the ingredients. If you're a big fan of garlic, add some more. Like your chili on the spicy side? Throw in some hot sauce.