This is a sponsored post written by me on behalf of Kids II. All opinions are 100% mine.
A little over a year ago, I enrolled Owen in Kindermusik class once a week. I already knew one of the other moms in the class, but I also got to meet two other moms with kids around Owen's age. After that semester of Kindermusik ended, we decided to try to get together at least once a month for a 2-hour playdate. We alternate who hosts the playdate, and whoever hosts usually supplies a snack for the kids, but it usually works out that the rest of us bring something too.
It was my turn to host this month, and Kids II, the maker of Oball products, asked if Owen wanted to try out their new Go Grippers Collection. We're big Oball fans so I gladly agreed and decided to step up my game with a vehicle themed playdate.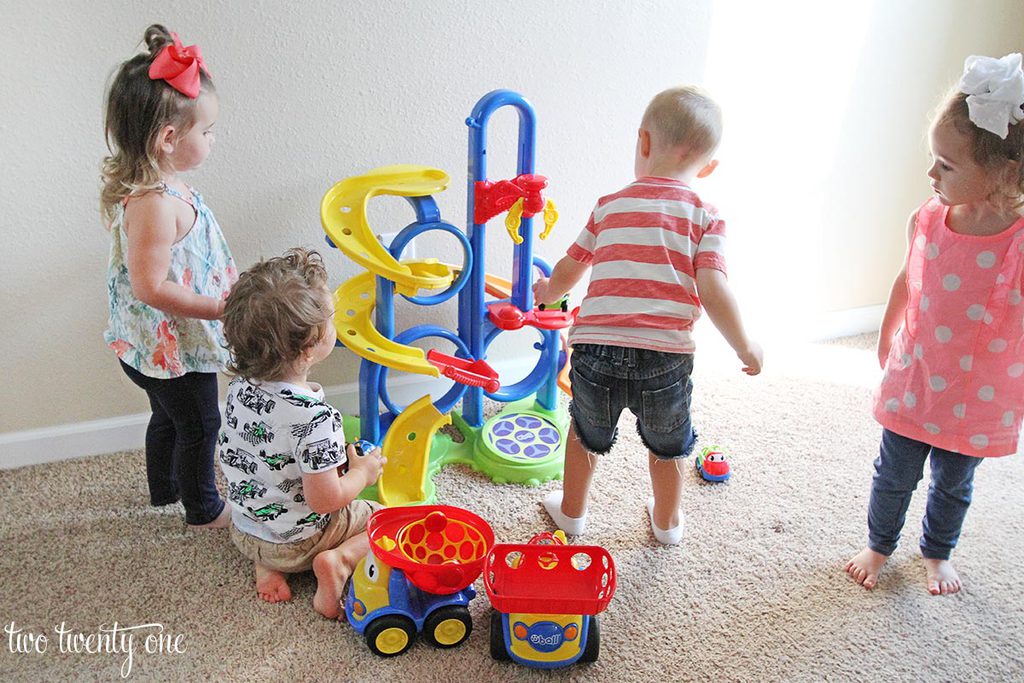 The kids enjoyed playing with all the toys, which are available at Toys R Us. A couple of them were most captivated with the Oball Go Grippers Bounce 'N Zoom Speedway. The giant claw was their favorite thing about the toy. It was also a great way to practice taking turns, which can be quite difficult at this egocentric age. And I'll add that I put the toy together, by myself, in about 10 minutes.
Owen was really interested in the dump truck and loader because he's crazy about trucks right now.
I made two different types of cars. One was made with apples slices with grape 'wheels' attached with toothpick. And the other was made with bananas, Teddy Grahams, and mini pretzels, with toothpicks used to attach the grape 'wheels'.
I also set out some cinnamon apple cookies. Two of the other moms brought the candy corn and peanuts mix and donut holes. As I write this, I realize I had hummus and carrots but forgot to put them out. #PlaydateHostoftheYear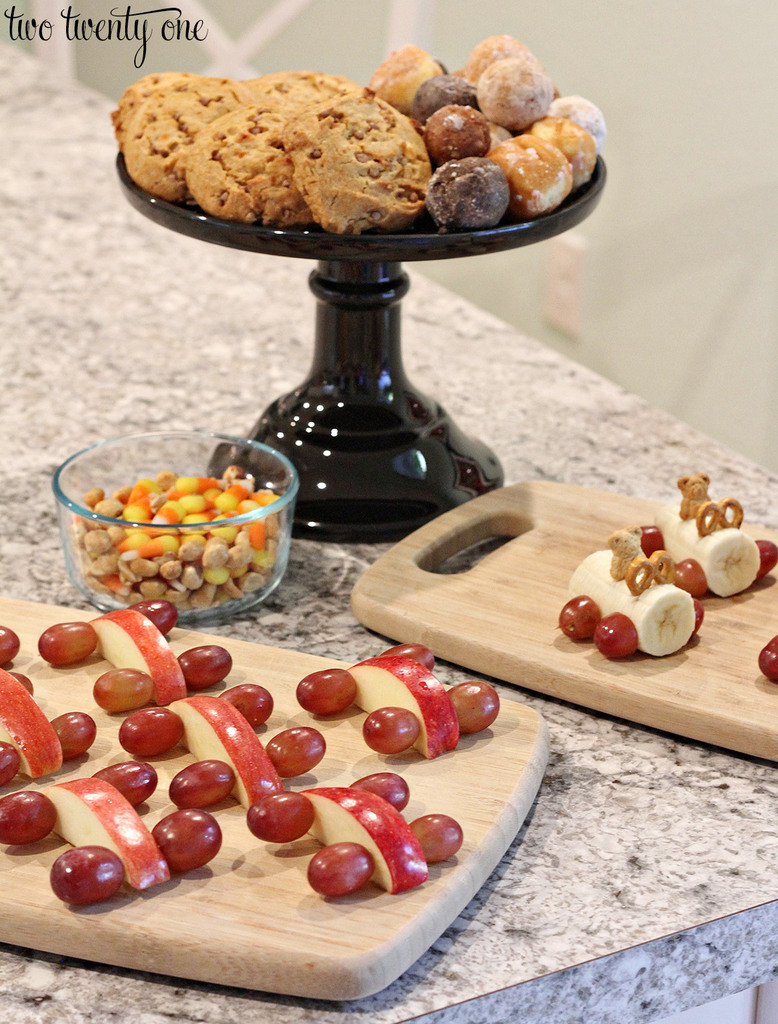 Aren't these so cute? Although this guy in front is obviously at a stoplight because he doesn't even appear to be reaching for the pretzel steering wheel.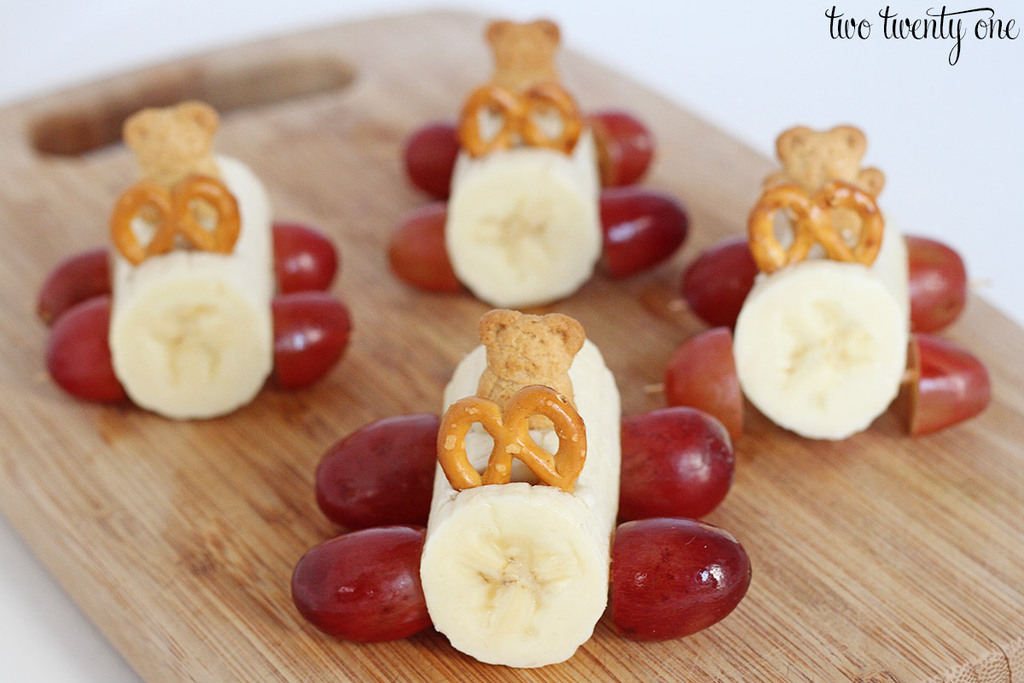 Since I used toothpicks to keep the grapes/wheels on the bananas and apples, there needed to be some parental assistance when it came time to eat.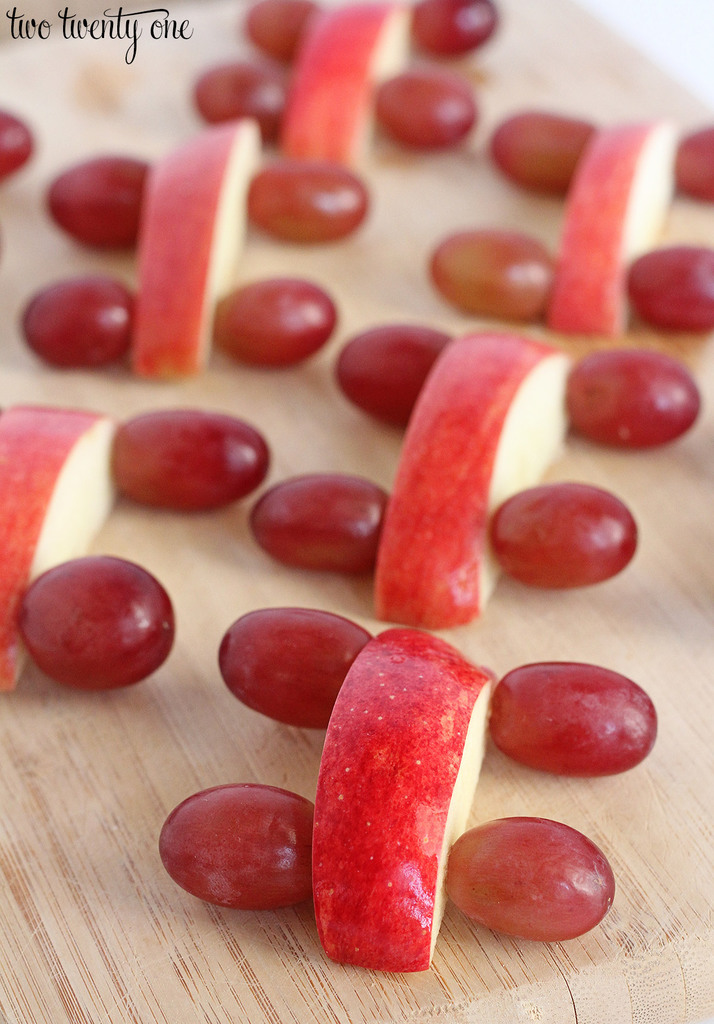 Needless to say, they were a hit.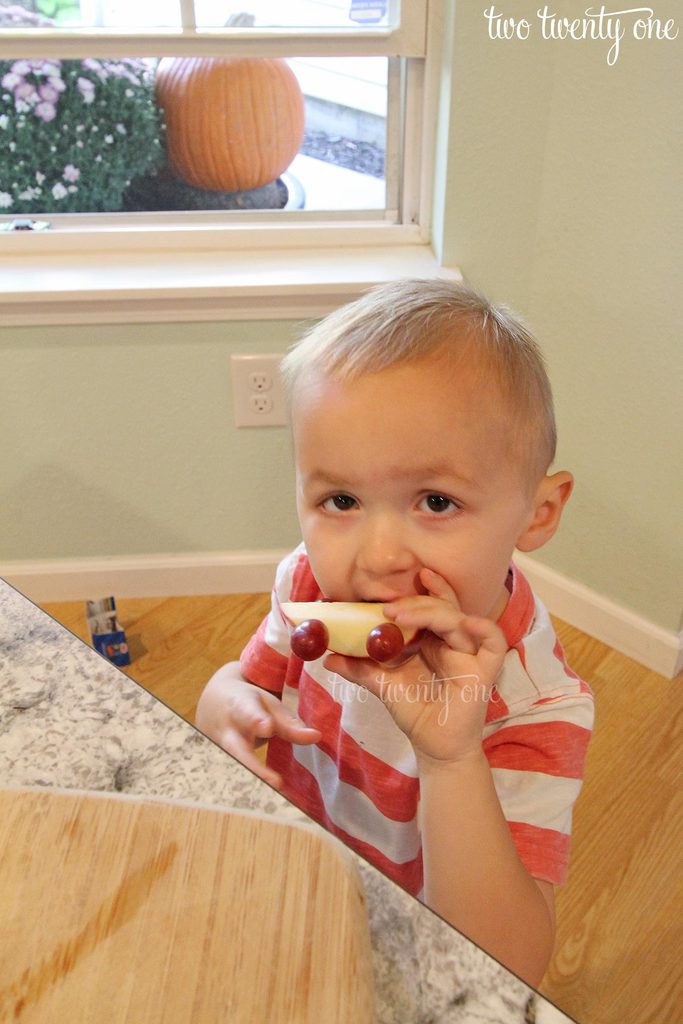 Owen was in his own little world loading and unloading the cars from the car carrier. He loved opening the side door, loading the cars onto the truck, driving it around for a little bit, unloading the cars, and then repeating that process over and over again.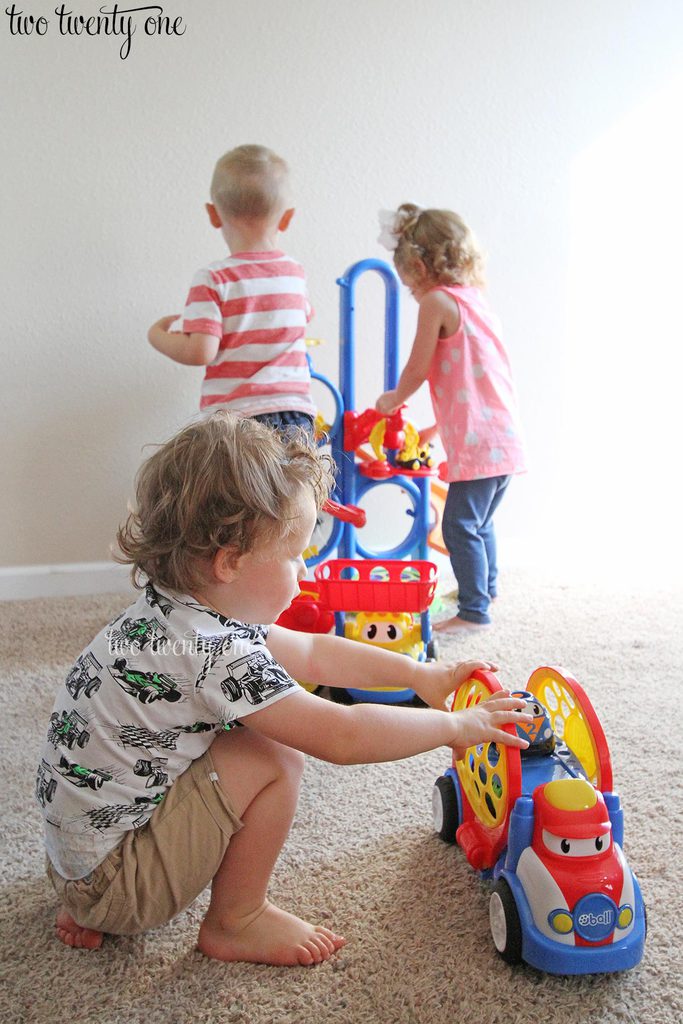 The patented design of the Oball toys makes them easy to grip for little hands.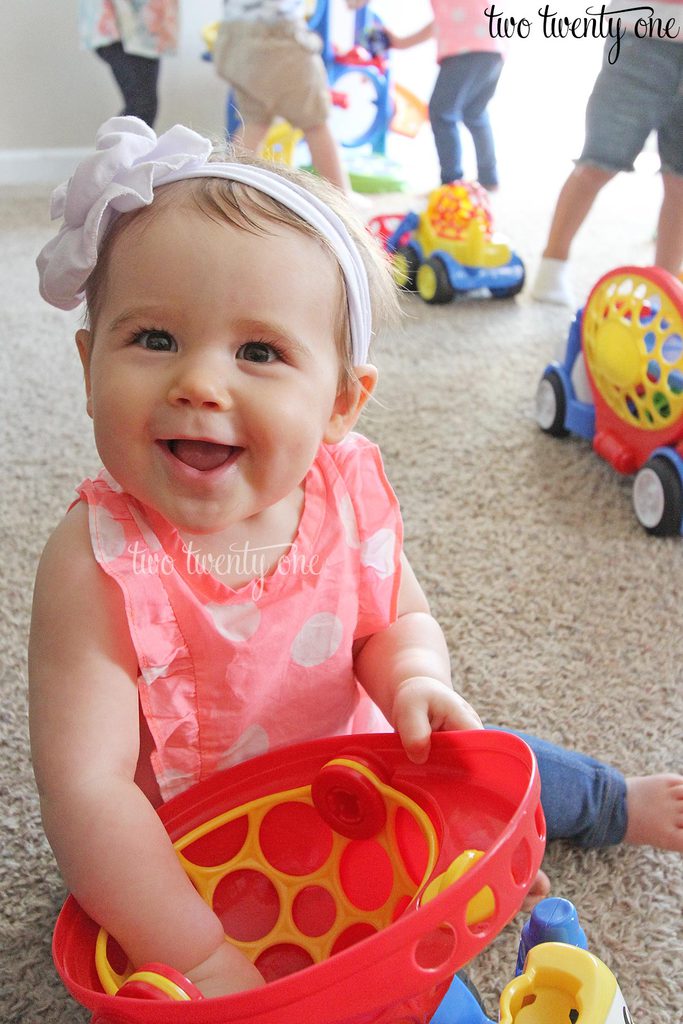 I can always tell it was a good playdate when Owen naps like a champ, and he slept for a solid 3 hours that afternoon.
Interested in any of these great toys? SShop the collection
Want to win your own Go Grippers collection? To enter, leave a comment below stating which toy you think your kiddo would like the most. Only one entry per person. Giveaway ends 10/30/16.