This is a sponsored post written by me on behalf of Kids II. All opinions are 100% mine.
Since we're short on space in this house I like to invest in toys that are multi-faceted. Which is why I really like the Kids II Oball Go Grippers Bounce N Zoom speedway because it encourages interactivity play, imaginative play, language development, fine motor skills, and cause and effect.
One of my favorite things about the speedway is the claw function. I like it because it's a multi-step process. First, Owen has to put the car on the platform. Then, he has to push the platform under the claw. Next, he has to push the claw down to hook onto the car. And finally, he has to let go of the claw so it will travel upward and then release the car, which drops and bounces off of the bounce pad. It's basically order of operations for a 2 year old.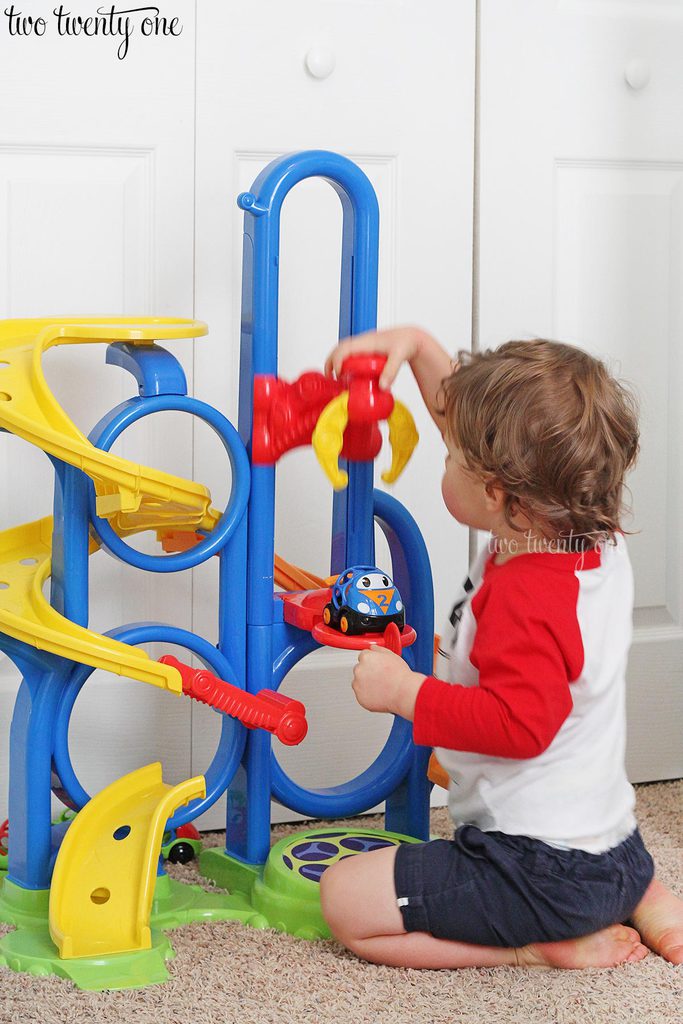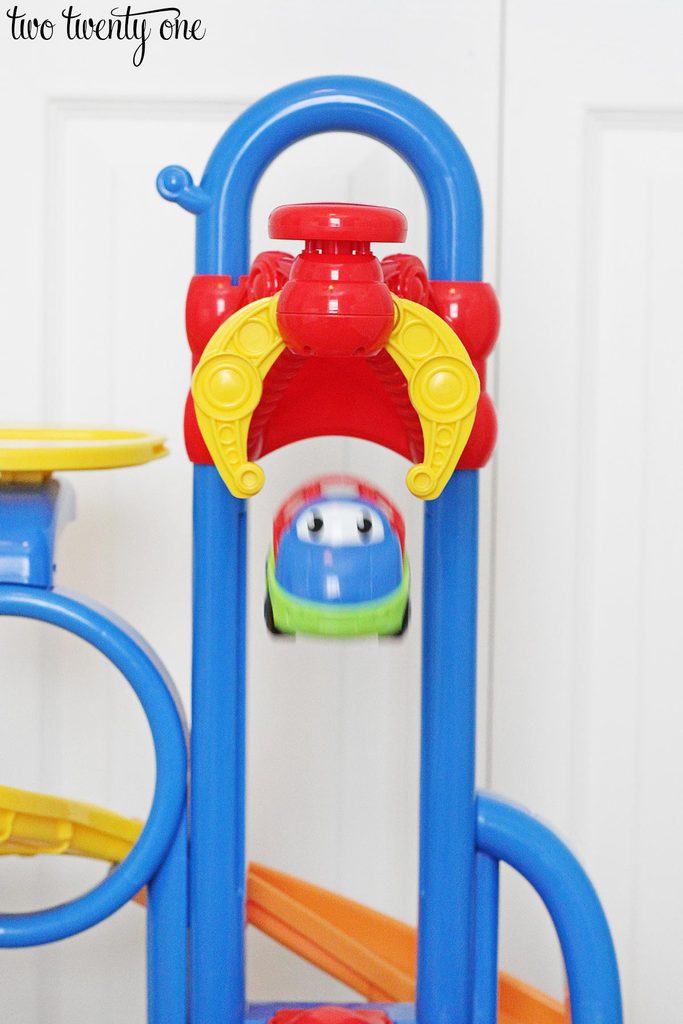 My only minor complaint is that the claw doesn't always hook the cars correctly, and then I have an upset toddler because the claw didn't release the car like it should have. But I guess it can be seen as a good thing because it's teaching him that sometimes things don't work as expected and to try again.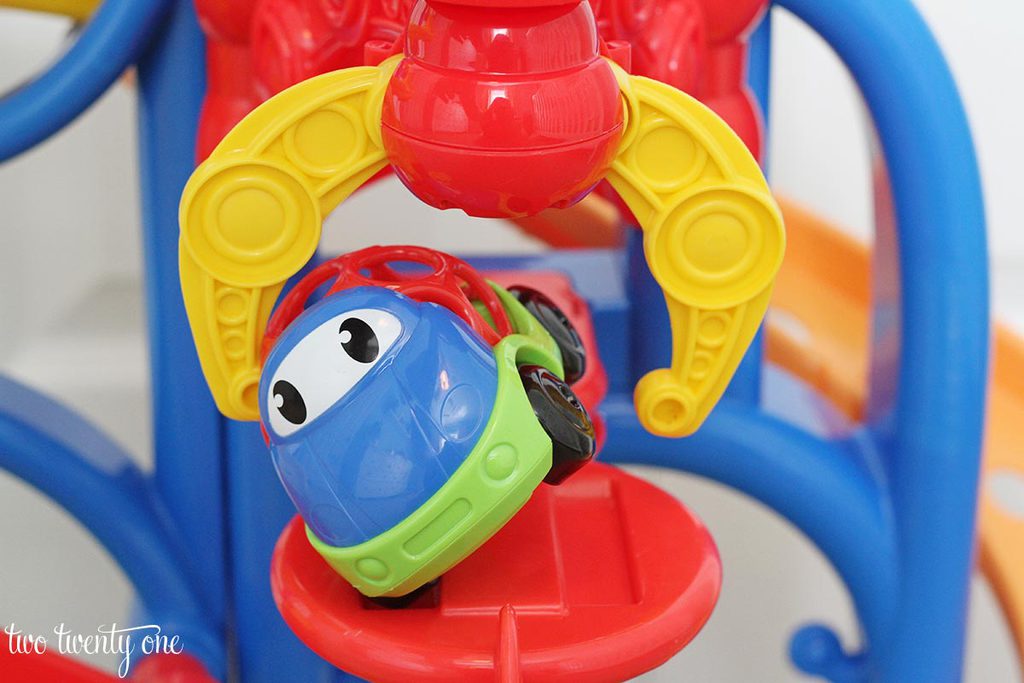 Owen likes to race two cars down the track at the same time and see if they come out the same or different chutes.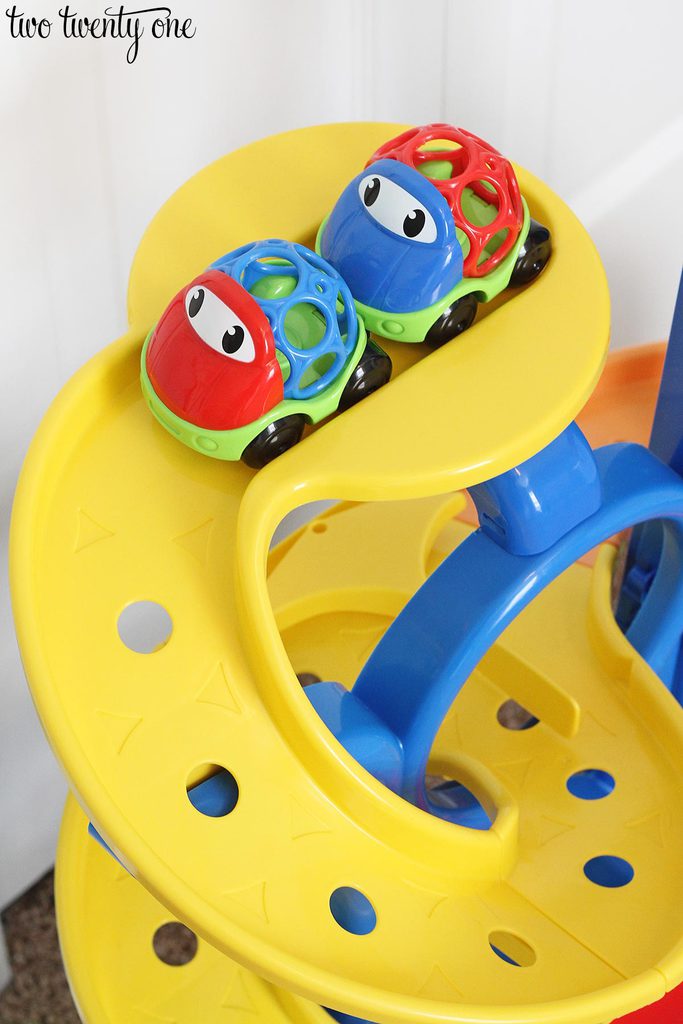 Another great thing is all the language we get to use with the toy. Single words like "car" to 4-word sentences like "Watch the car go!"
Here are some of the words and phrases we use when playing with the speedway: car, go, fast, bounce, vroom, look, up, down, whoa, wait, cool, oops, beep-beep, try again, my car, your car, my turn, your turn, oh no, put here, press down, let go, I got it, ready set go, go car go, put car here, where did it go.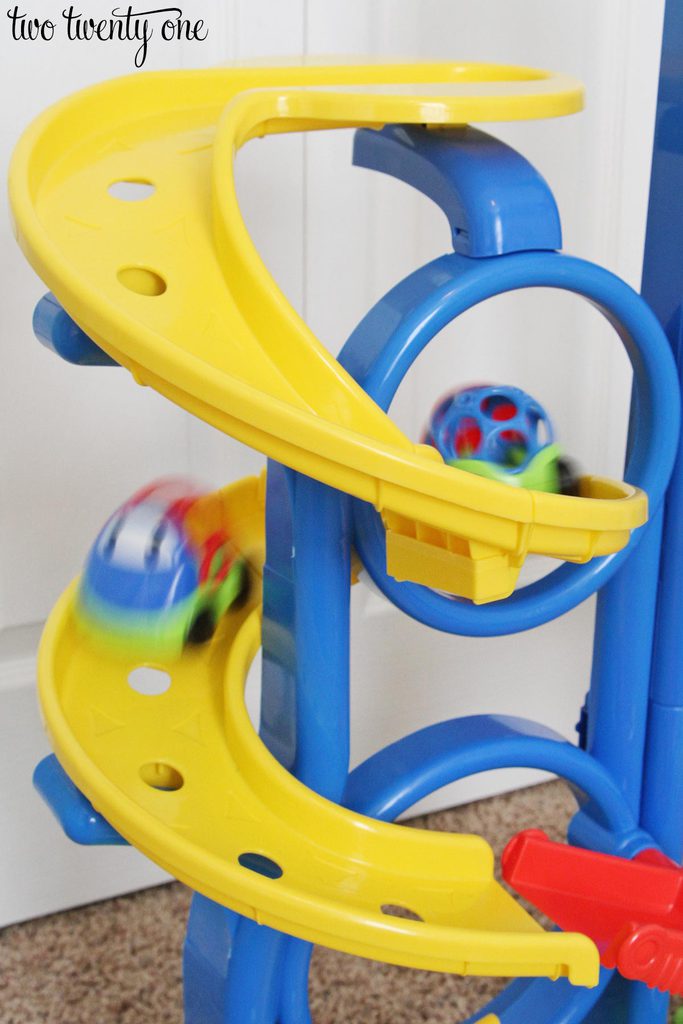 After Owen got the hang of using the speedway, we started having races to work in some gross motor skills. We each take a car and have to run from a spot about 6-10 feet from the speedway, put the car on the platform, move it under the claw, press the claw down, release it, let the car drop and bounce, pick up the car and run back to the original spot. This also helps with teaching Owen the importance of taking turns.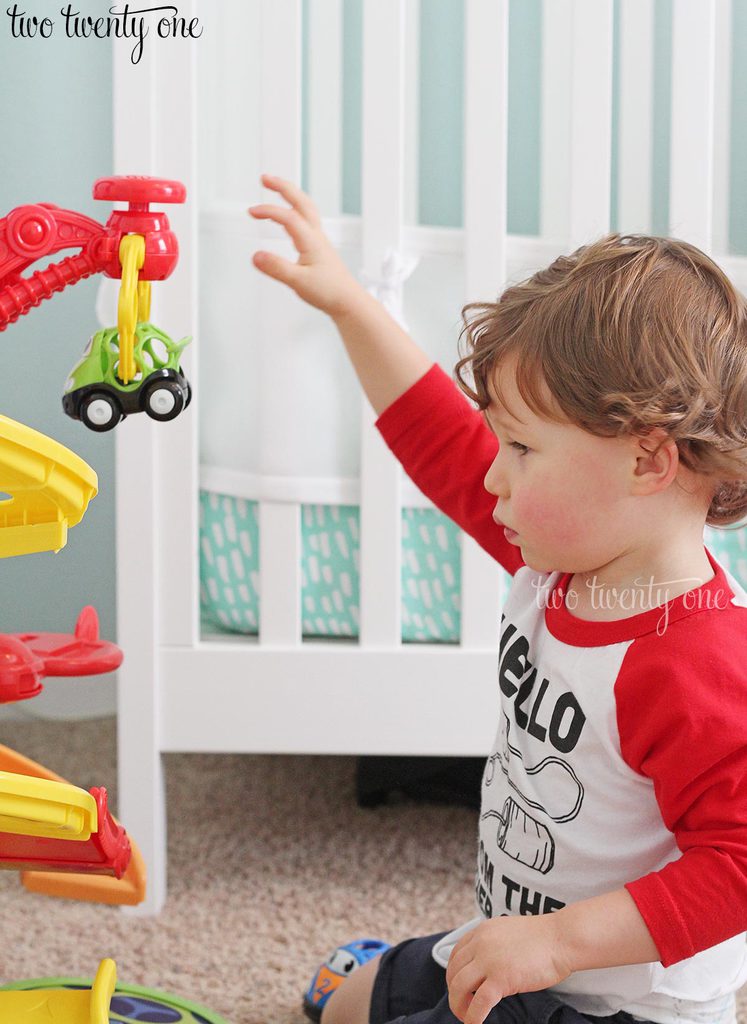 Owen also loves the loader, dump truck, and car carrier— all of which are available at Toys R Us.
You can shop this collection here.
Don't forget to enter to win your own Oball Go Grippers collection here!