Last week when I shared the 12 baking gadgets you should own, a KitchenAid mixer was at the top of the list. I also mentioned how I love using the mixer for lots of things, like shredding chicken. Some of you kept asking how I shred chicken with my KitchenAid mixer so today I'm showing you how.
I remember the days when I used to shred chicken with forks and it would take me 10-15 minutes. I got to a point where I avoided recipes with shredded chicken because shredding it by hand was so daunting– until a friend told me about the KitchenAid mixer method. Which takes seconds, SECONDS to shred five chicken breasts.
Without further ado, how to shred chicken with a KitchenAid mixer.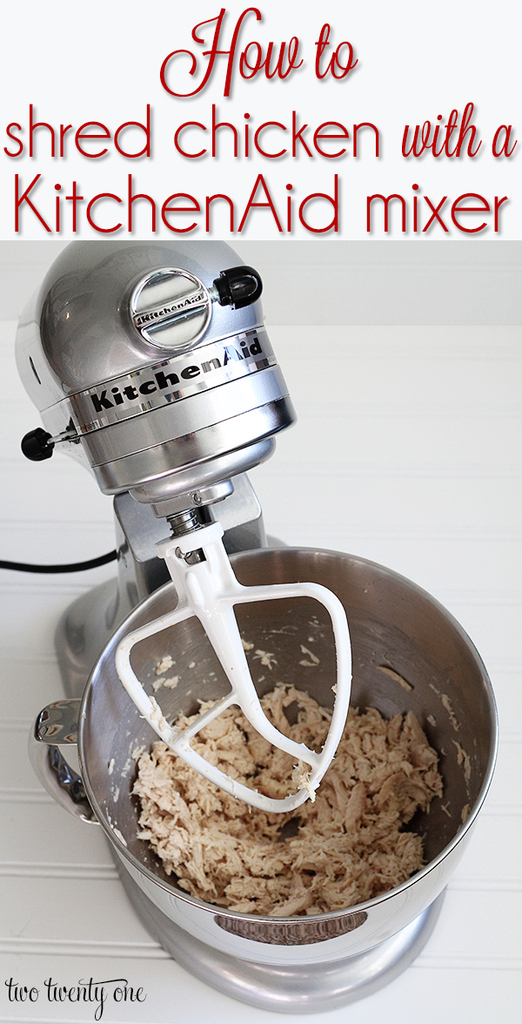 Cook your chicken breasts. Put the chicken breasts in your KitchenAid mixer bowl. Use the regular paddle attachment.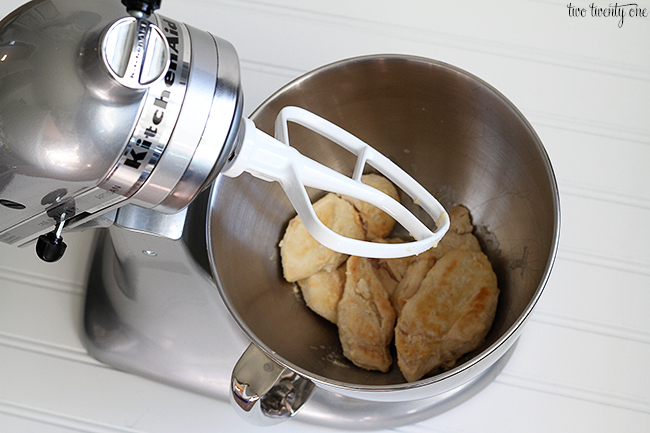 Turn the mixer on. I typically start with "stir" and amp it up to 3-4.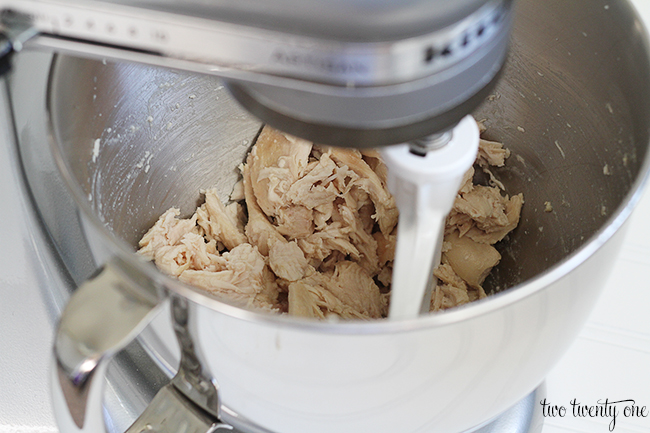 Let it mix until the chicken is shredded to the consistency you desire.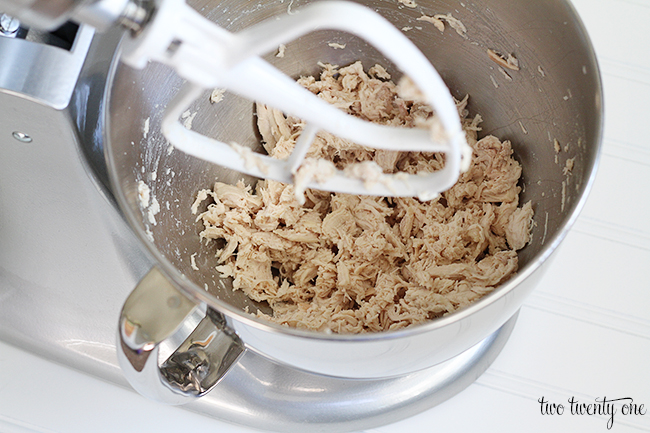 And seconds later, you have shredded chicken.
If you want more control over the consistency of your chicken, only put two chicken breasts in at a time. Shred the chicken. Take it out. And repeat until all of your chicken is shredded.
Be honest, who's cooking up a recipe that involves shredded chicken tonight so they can try this out?
Stalk away!
This post contains affiliate links.