How To Keep Ribbon From Fraying
Ever spend a good 5 to 10 minutes wrapping a present? You want it to look perfect because it's for someone special. You use pretty wrapping paper and ribbon. Real ribbon, not some cheapo plastic ribbon. But after you cut the ribbon it frays. So you cut it and it frays again. Finally you give up and are like, "Whatever, the recipient can deal with frayed ribbon."
Well, today I'm sharing one of my secrets– how to keep ribbon from fraying. Ground-breaking stuff right here, folks.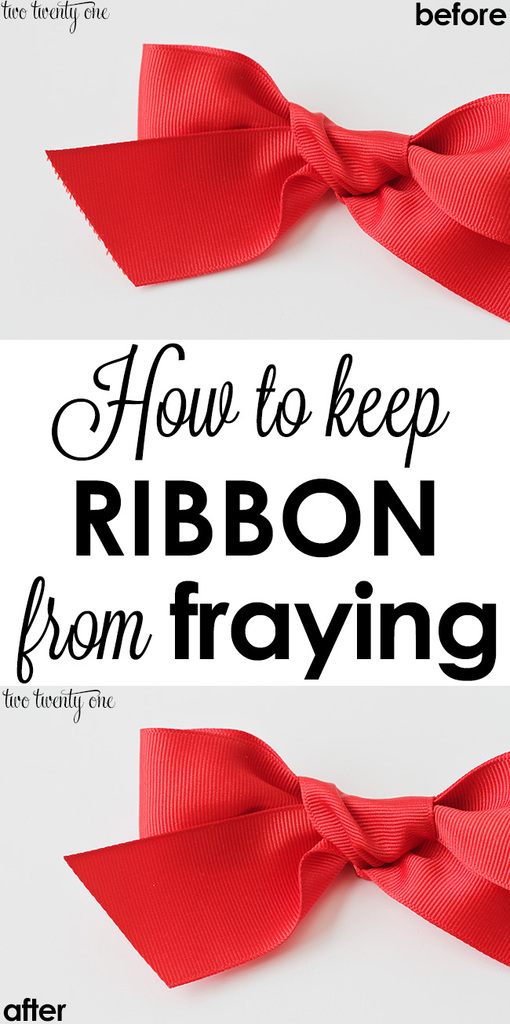 Okay, so let's say you cut your ribbon and it frays. Cut it again so there's a clean line.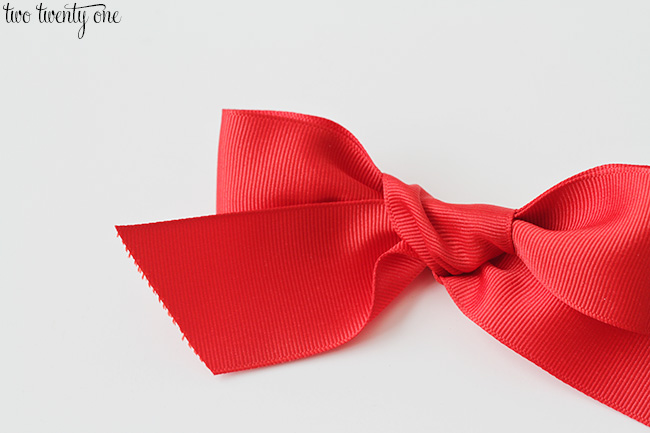 Note:  I always use my fabric shears to cut ribbon. Regular dollar store scissors don't just don't cut it. Hah, see what I did there?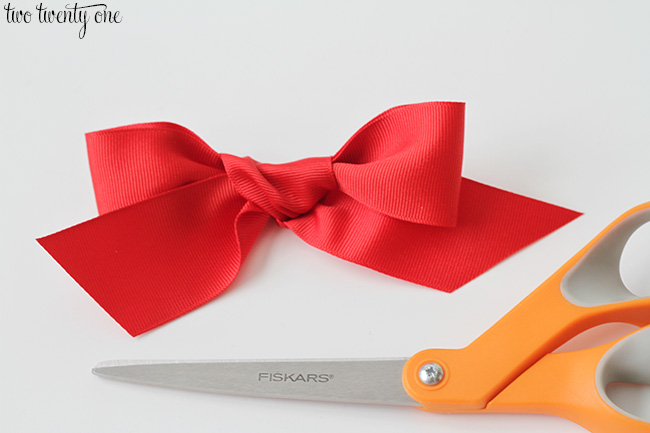 Then, grab what I deem my secret weapon– a lighter. I know. Your mind is blown.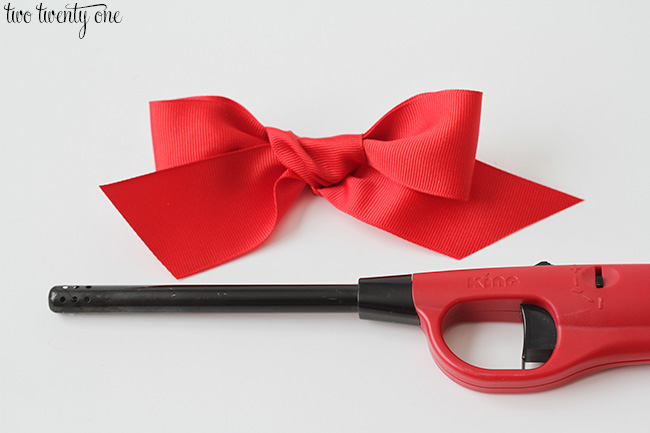 Lightly and somewhat quickly run the lighter along the edge of the ribbon. If you go too hard or too slow you'll melt the ribbon too much, and it'll cause the ribbon to look wavy.
It's best to practice on a piece of scrap ribbon before you use this on a project you're working on. Just so you get the hang of it.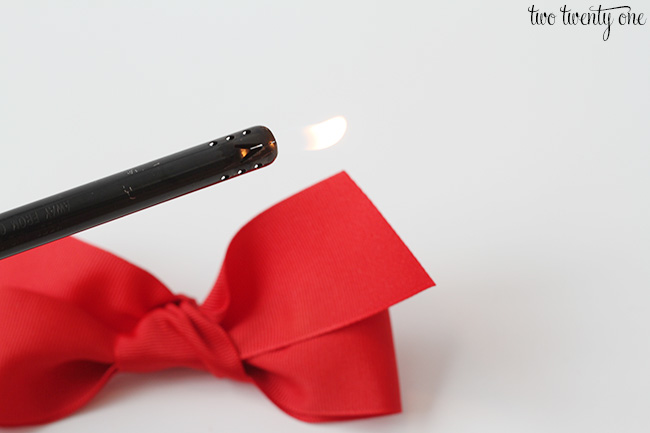 And that's it! The flame from the lighter lightly melts the edges, making them harder to fray.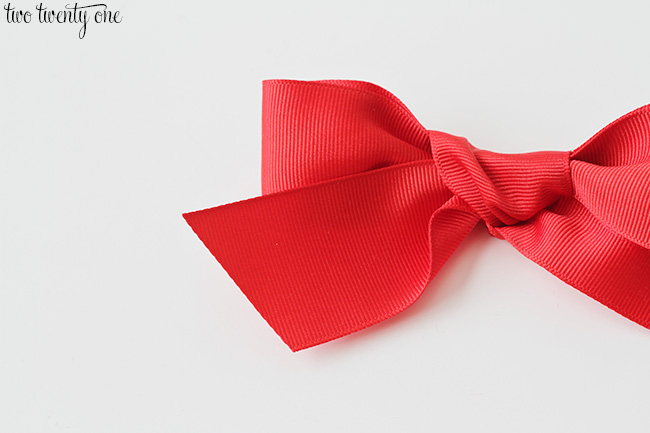 Now go get some ribbon, scissors, and a lighter, you pyro. I know you're dying to try this.