Today I'm sharing the easiest garlic cheddar biscuits recipe ever. What makes them the easiest? They require only 3 (THREE) ingredients.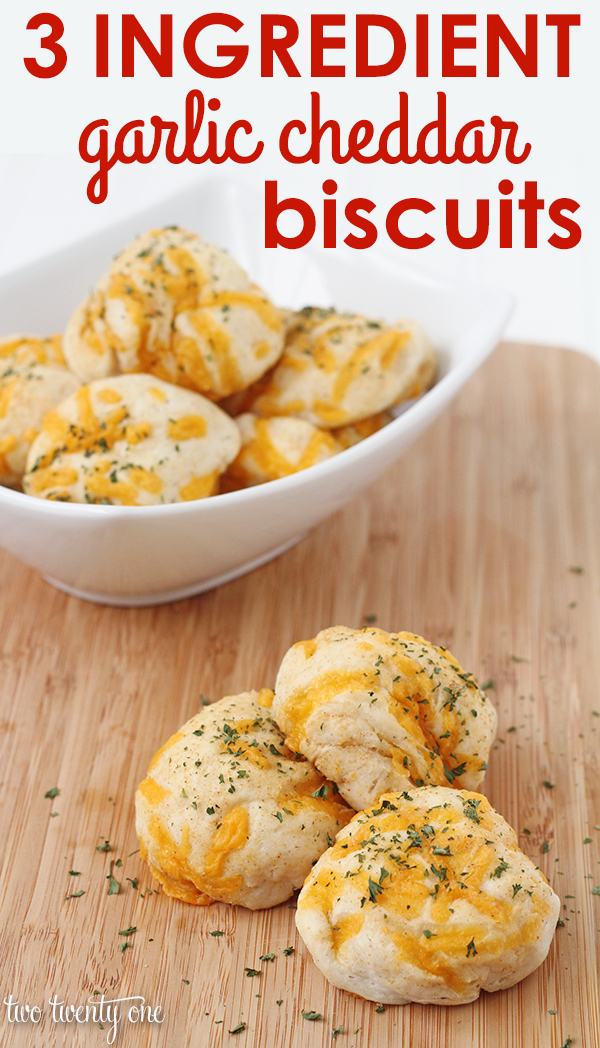 First, let explain how I cooked these up. One night last year, I had a mad hankering for garlic cheddar biscuits to go with the chili I was making. After doing a quick search online, I could only find garlic cheddar biscuits that used Bisquick buttermilk biscuit mix. Problem was, I didn't have any of that, and it was cold outside so I wasn't about to schlep to the store. Then it occurred to me, I had some Pillsbury biscuits and some shredded cheddar cheese in the fridge, and we always have garlic powder in our spice cabinet.
Bada bing bada boom, 3 ingredient garlic cheddar biscuits.
Here's what you'll need: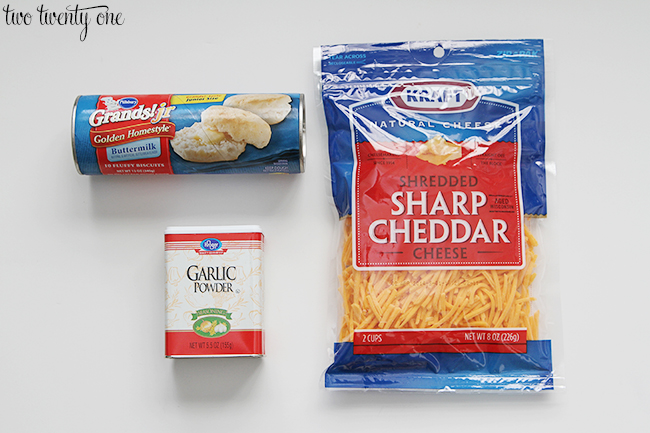 Pop open your biscuits. One by one, shake a little garlic powder onto each biscuit. Shake some garlic powder and shredded cheese onto your prep surface.
Note: use your discretion on the amount of garlic powder and cheese you use.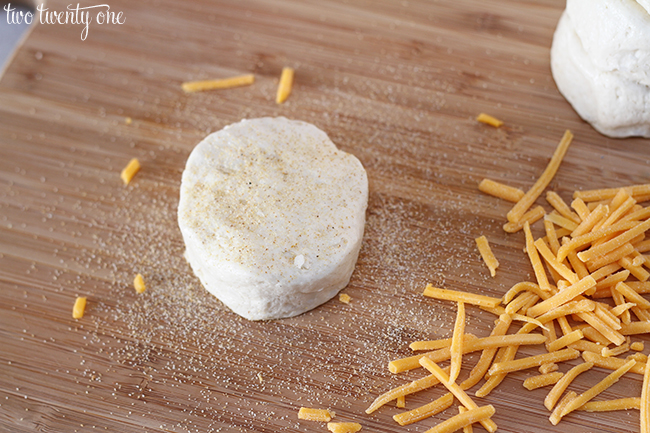 Press some cheese into the biscuit. Flip it over, press it into the garlic powder and cheese.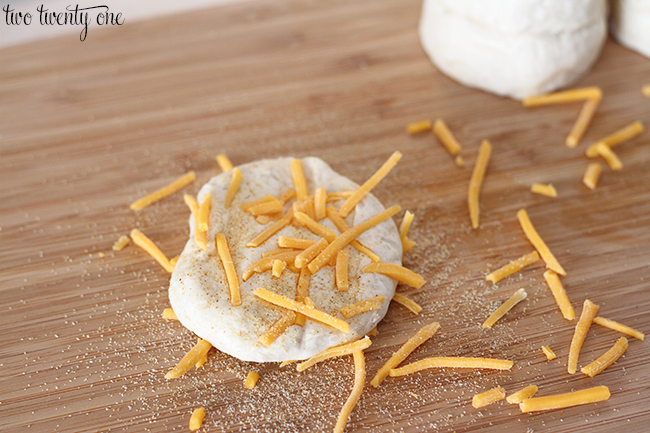 Form it into a ball.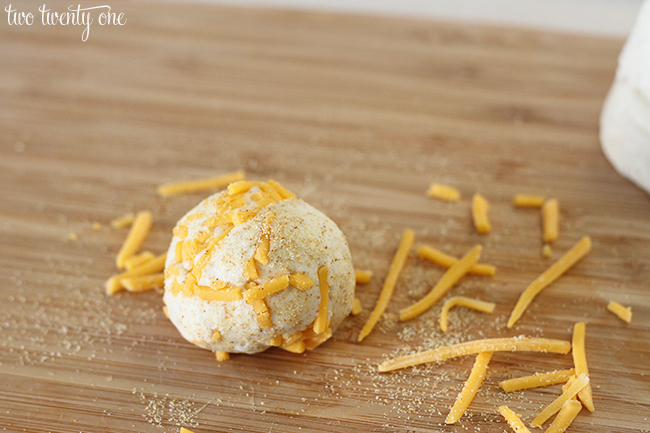 Place the balls of dough onto a baking sheet. Bake in a preheated oven at 375 degrees for 10-12 minutes.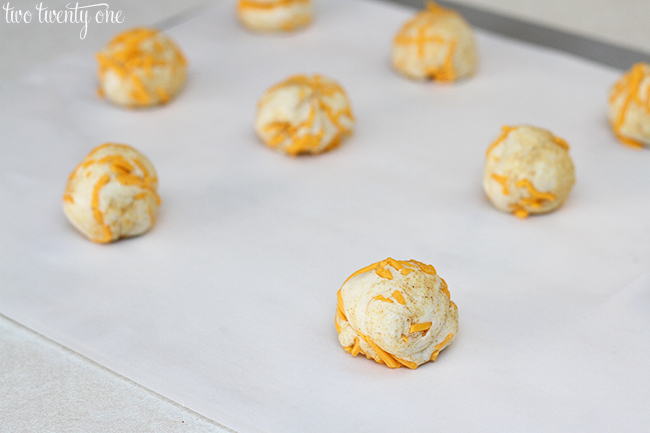 Highly recommended optional step:  melt 1 tablespoon of butter, brush butter onto biscuits, and sprinkle with dried parsley.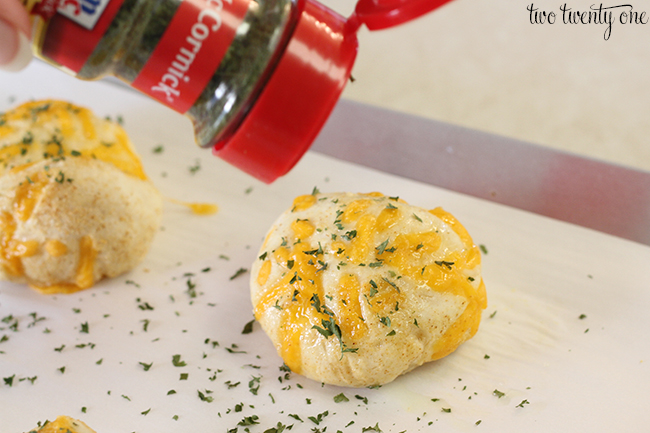 I didn't include a printable recipe card for this recipe because I think it's pretty easy to whip these up, and because I don't use exact measurements. But if you really want a recipe card let me know in the comments, and I'll post one.
Here they are with some chili I made. Seriously, you must try these.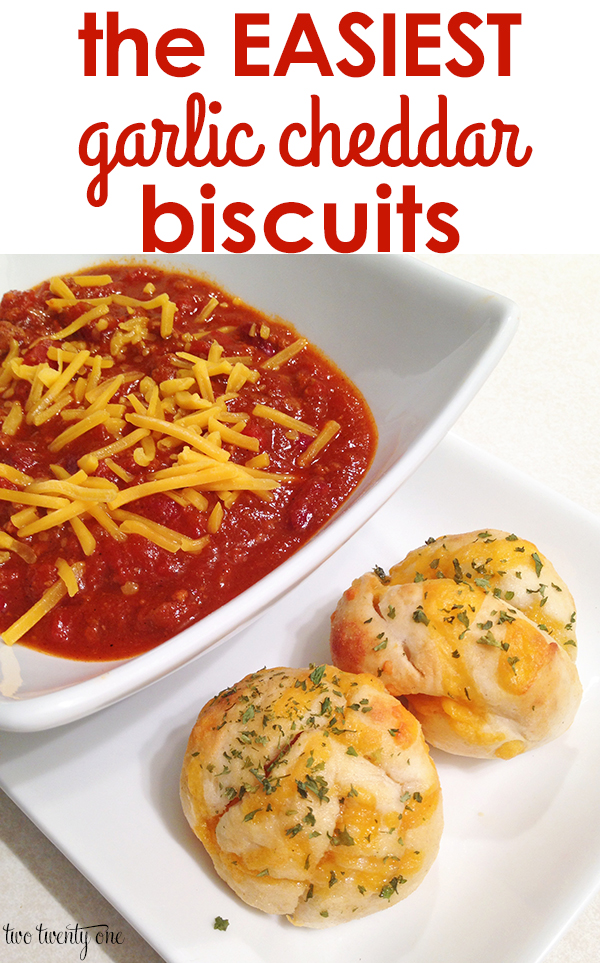 Check out some of my most popular recipes!
[catablog_gallery id="5964″ catablog template="gallery"]
Stalk away!