This post is sponsored by Walmart and SheKnows Media. As always, opinions are 100% my own.
I grew up in a small town in northern Indiana. My parents still live there, and when they were visiting us recently we were talking about what keeps small towns alive. The common denominator was jobs, which is one of the reasons why I love that Walmart partnered with Safety 1st to make the RIVA Ultra Lightweight Travel System Stroller. It's manufactured using Safety 1st's zero-waste facility, which is environmentally friendly and provides jobs for my fellow Hoosiers in Indiana.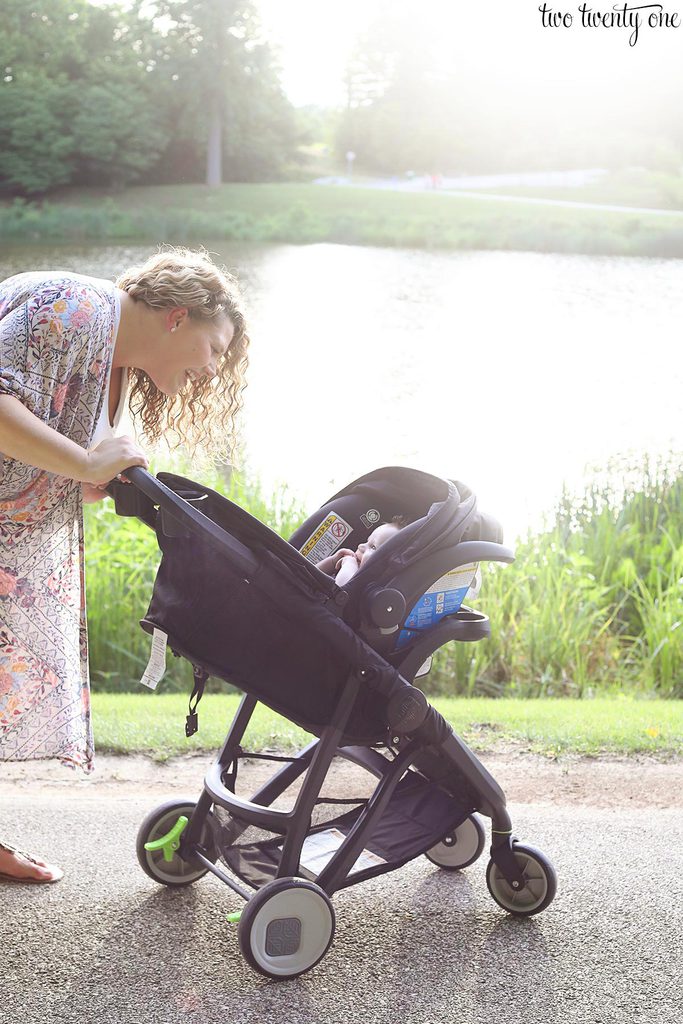 lightweight stroller, weighing less than 18 pounds
zip off machine washable and dryer-safe stroller fabrics
multi-position, full coverage SPF 50+ sun canopy with a peek-a-boo window
high impact frame made from recycled materials
2 cupholder/cell phone stands
removable and pivoting tray with cup holder
sizable storage basket
flip-flop friendly brakes (a must have)
The QuickClick connect feature allows you to securely attach the car seat to the stroller with one simple click, which so nice when you're on-the-go or running into preschool to pick up baby's older sibling.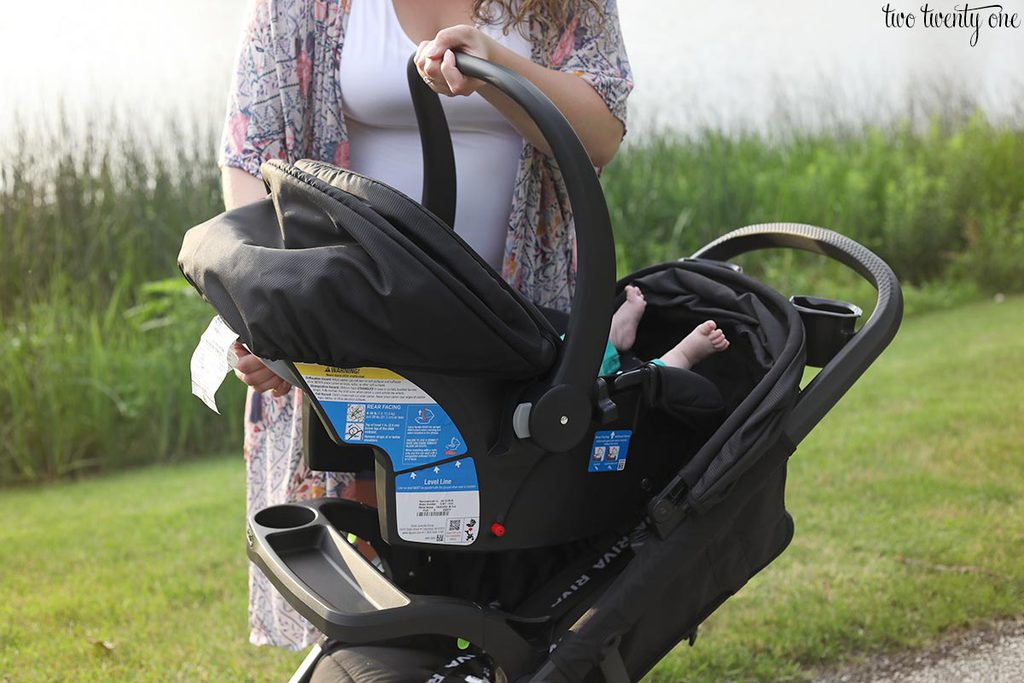 I like how the sleek, black system can grow with a child. Once baby is too big for the infant car seat, you can strap them into the stroller and use the stroller for years.
I'll be honest, I've had to manhandle a few strollers in order to get them to collapse, and it's about as fun as changing a blowout. One thing I love about the stroller is the one hand lift-to-fold function. You just pull up on the strap located in the seat of the stroller, and the stroller collapses. And to open the stroller, all you have to do is lift up on the same strap. Game changer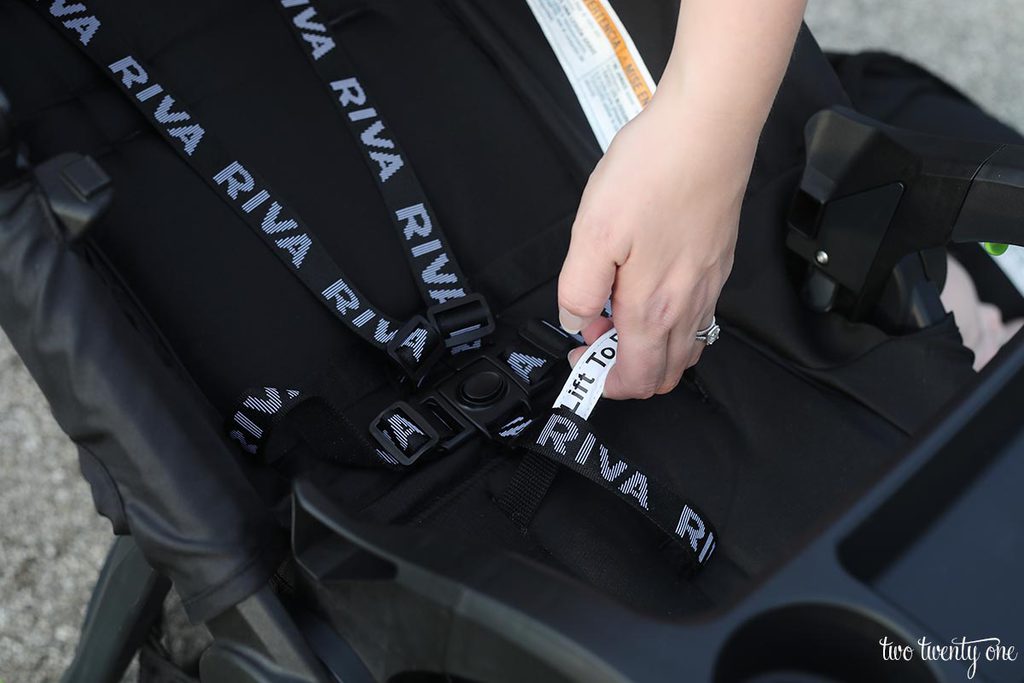 Once folded, the stroller is a self-standing, so there's no need to worry about it falling over. It's also pretty compact when it's folded, so it can fit easily into the truck of a car.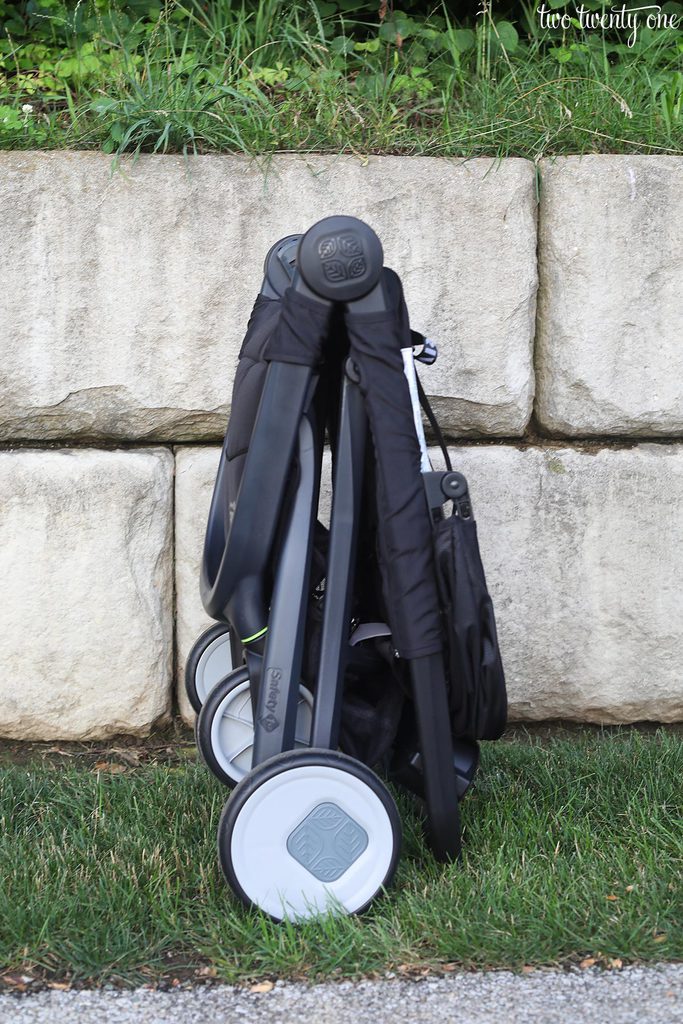 Having traveled by car, airplane, and cruise ship with an infant in the past. So I can attest that the Safety 1st RIVA Stroller is perfect for travel because it's light, compact, and can be collapsed with one hand – trust me, you're going to want a free hand when you're hurrying to make a connecting flight with a baby in tow.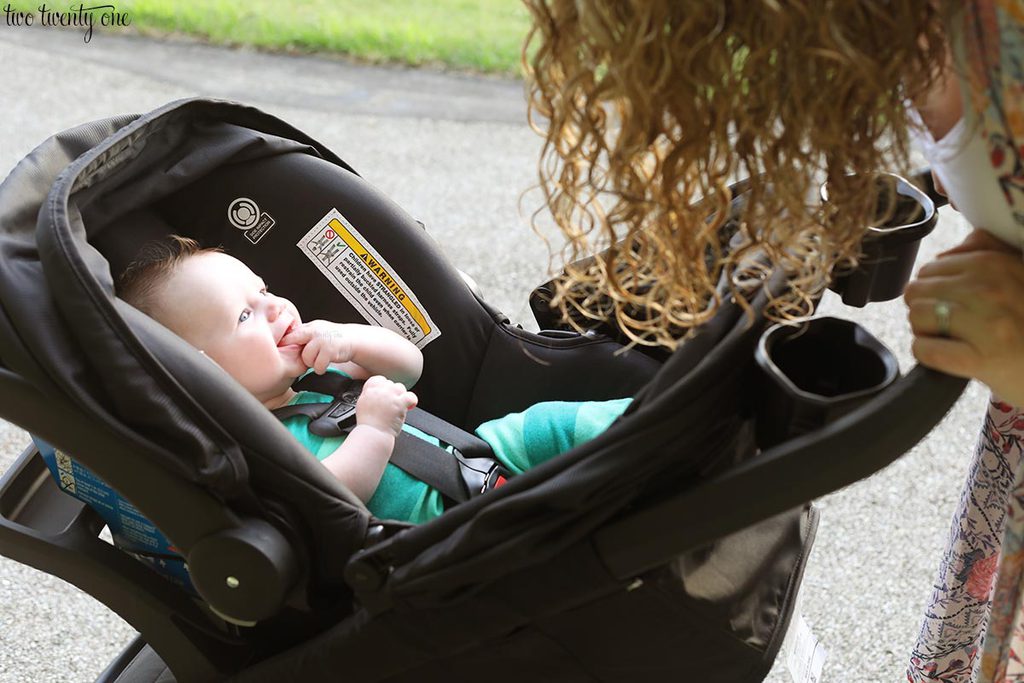 Some notable features of the onBoard35 FLX Infant Car Seat
rear-facing from 4-35 pounds and 32 inches
ultra lightweight design, weighing only 7.5 pounds
machine washable and dryer-safe seat pad
adjustable, stay-in-car base with level indicator
LATCH equipped with LATCH storage
airplane ready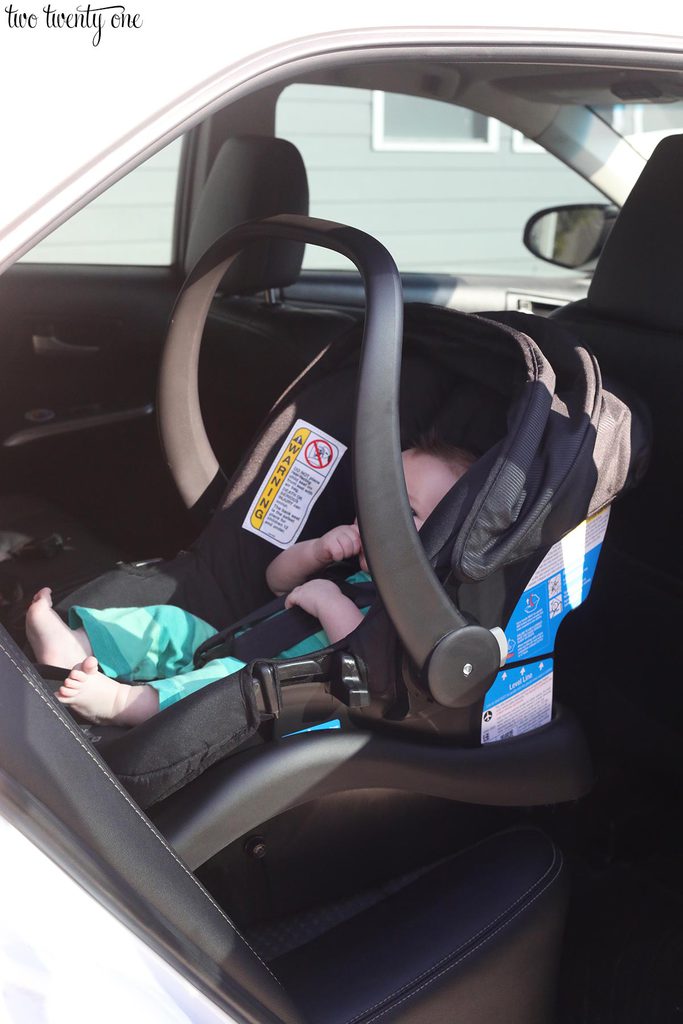 The car seat base is a breeze to install using the LATCH system. And as you can see, the car seat is pretty cozy too– no complaints from this little guy.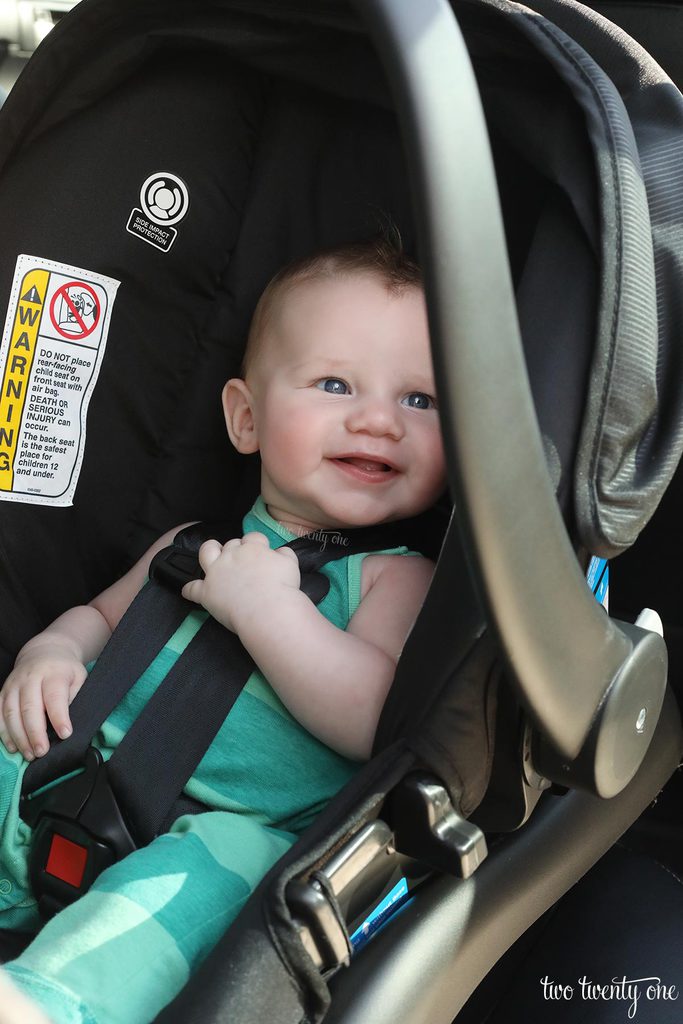 So, if you're in the market for a travel system, I highly recommend heading to your local Walmart or checking out Walmart.com for this ultra-lightweight, compact stroller and car seat combo.
This post is sponsored by Walmart and SheKnows Media. As always, opinions are 100% my own.