Since it's going to be in the 50s this week and a lot of my outdoor flowers and plants are starting to come up, I guess it's spring. In the spirit of spring, I thought I'd share an easy spring art project.
You can do this with any shape, but I chose a bunny because it works for spring and Easter. This is also a great project for kids. It'd be a great Easter gift for family members.
Owen helped me make a bunny. And let me just say, it's extremely difficult when trying to supervise a 2 year old with glue AND take photos with your expensive camera at the same time.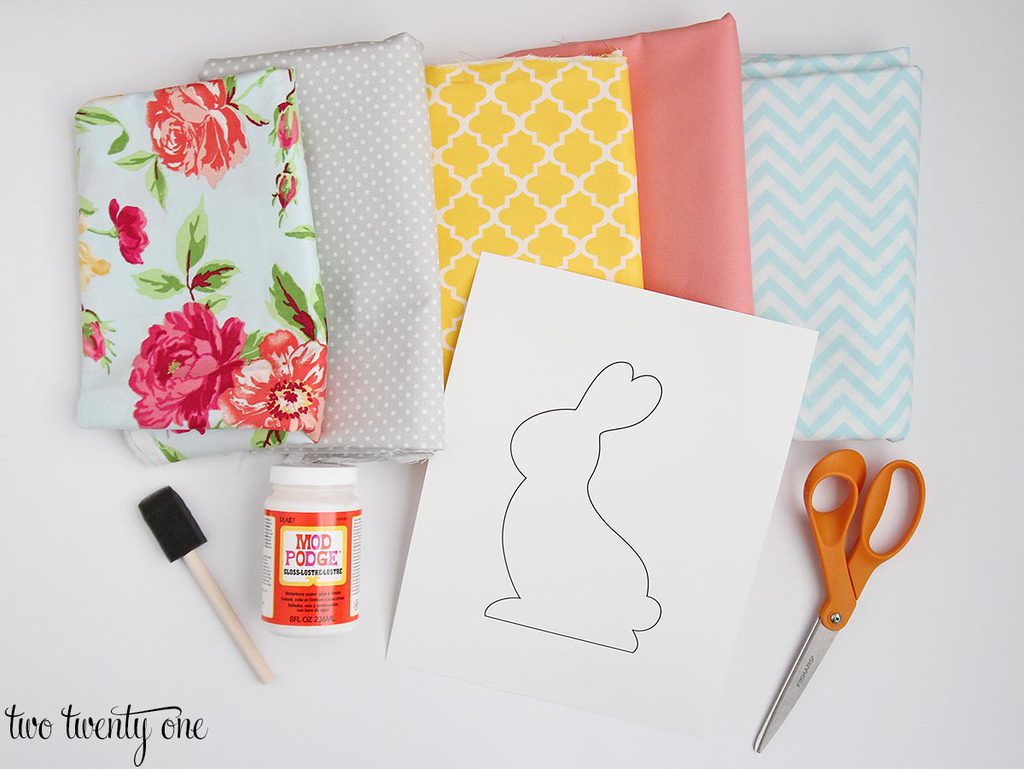 Here's what you'll need:
Waverly Inspirations fabric … Walmart
Mod Podge … Walmart
foam brush … Walmart
scissors or rotary cutter
bunny printable … HWTM
card stock
double sided tape
Start by printing the bunny printable onto card stock. Then, cut your fabric into 1/2″ to 3/4″ strips.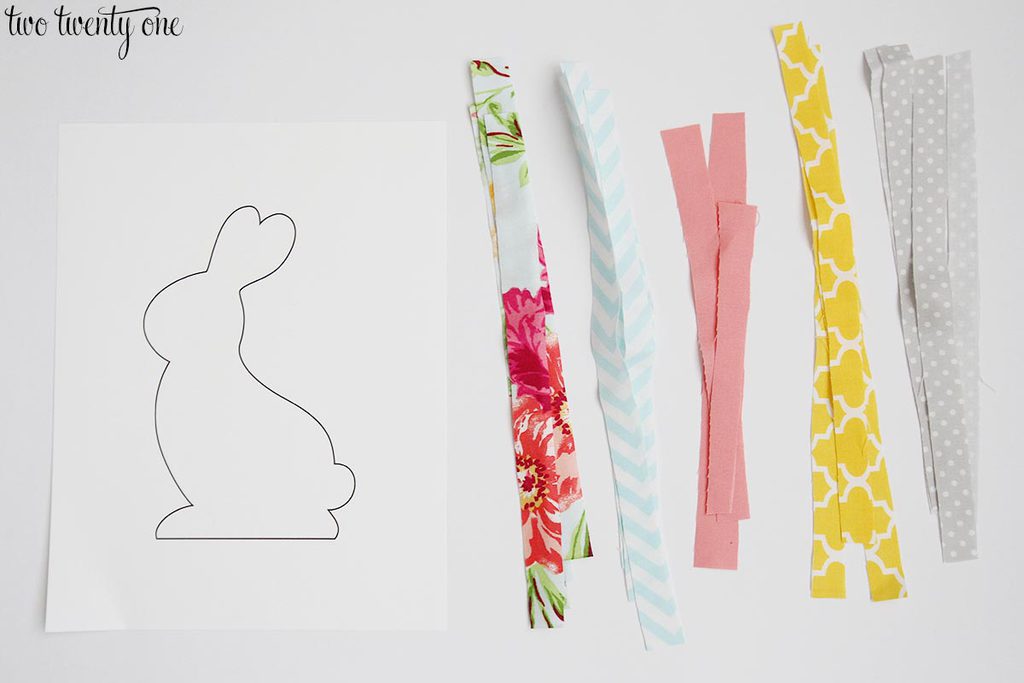 Turn the card stock printable over so the bunny is facing the surface. Apply Mod Podge glue over the bunny (you should be able to see the outline of the bunny).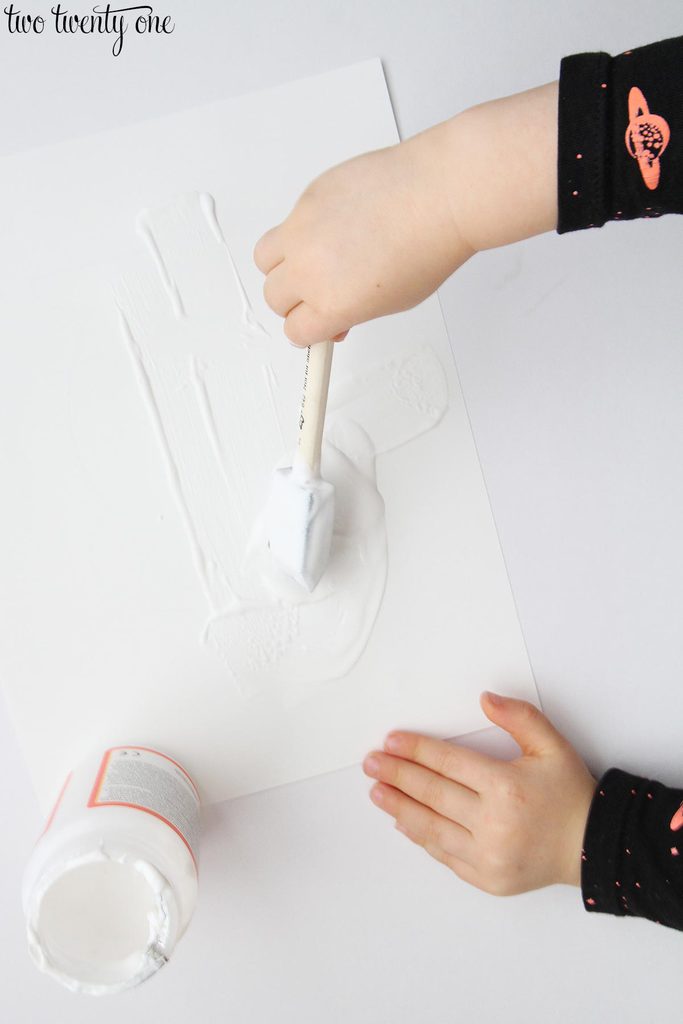 Lay the strips of fabric on the glue, slightly overlapping the fabric strips.
Apply a coat of glue over the fabric.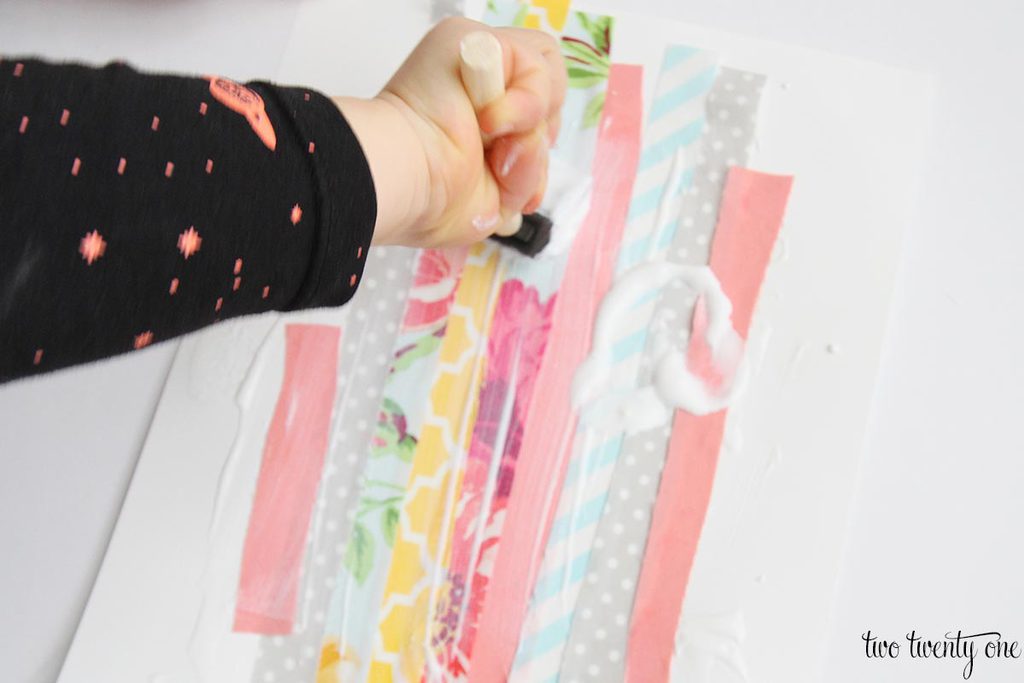 You may have to assist your little artist and smooth out their glue glops.
Let the glue dry for an hour or two.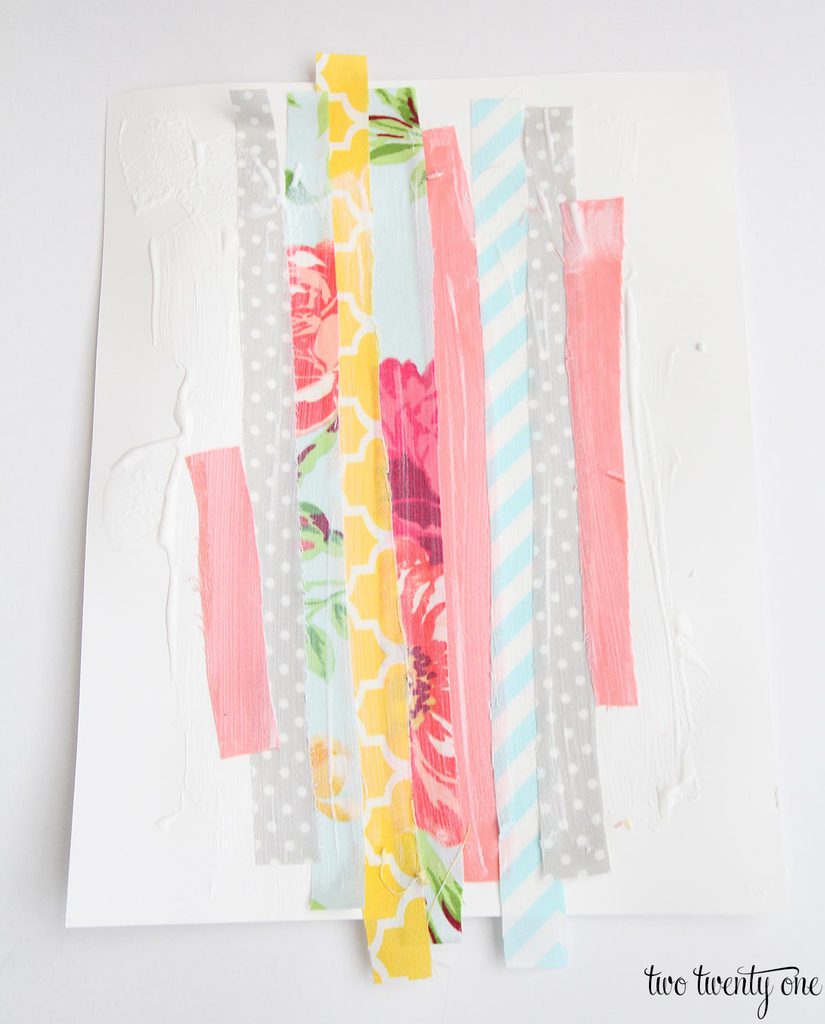 One the glue is dry, cut out the bunny with sharp scissors.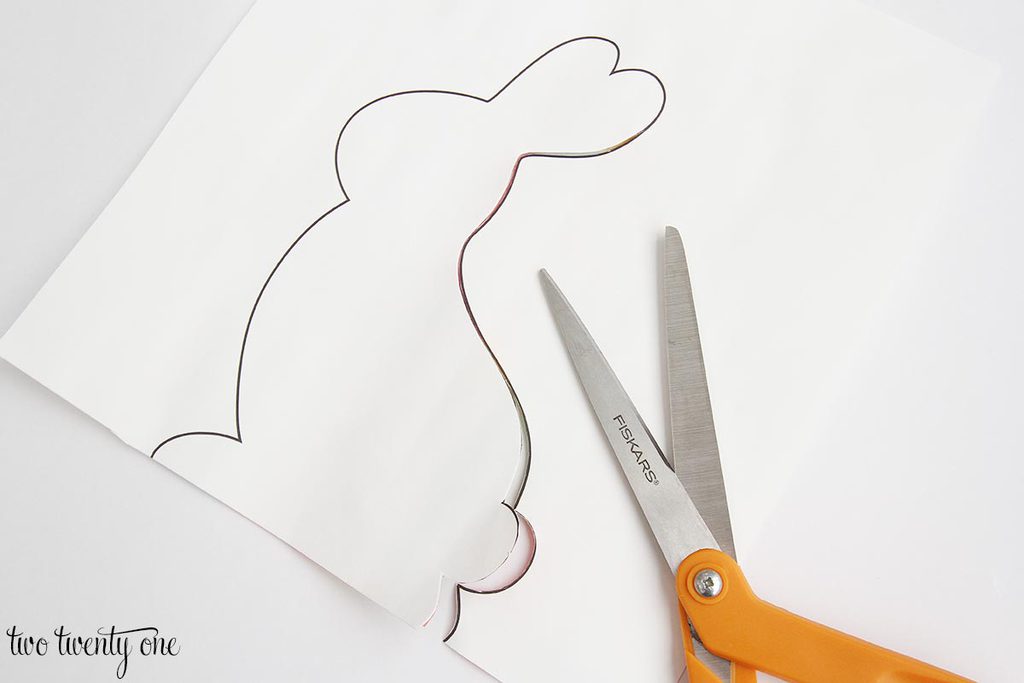 After cutting out the bunny, I used double sided tape to attach to a plain sheet of card stock. And then I put it in a white frame I had laying around.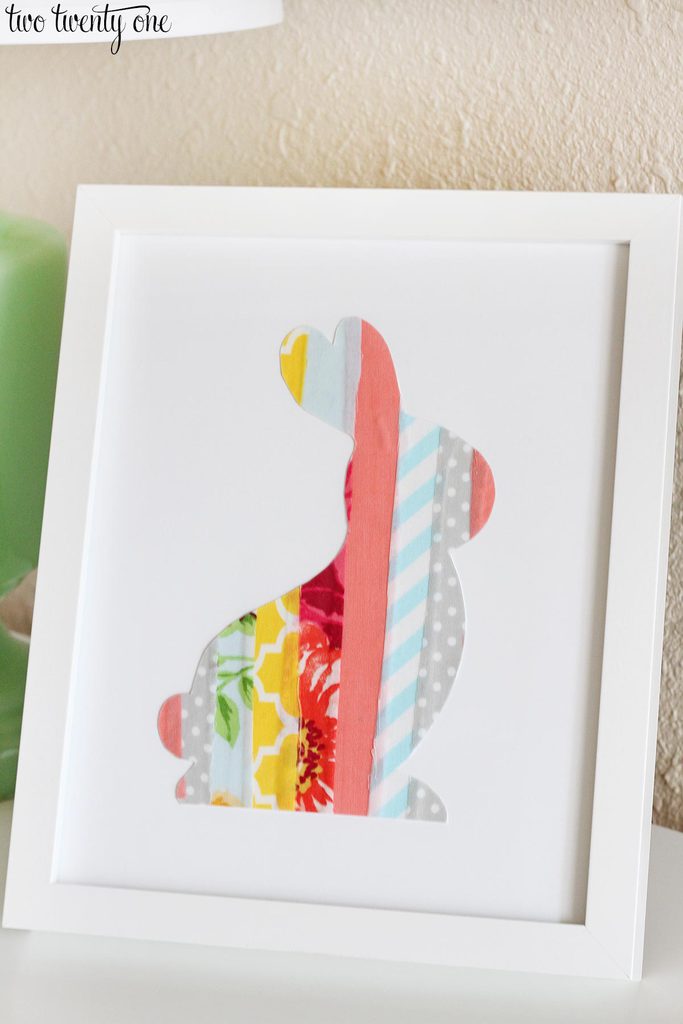 It's a perfect touch of spring on our entryway table, don't you think?
And remember, you don't have to stop at a bunny. You could do a tulip, butterfly, Easter egg, chick, lamb, etc.