Thrifty Hurricane Tutorial
Ah, my simple dining room table centerpiece.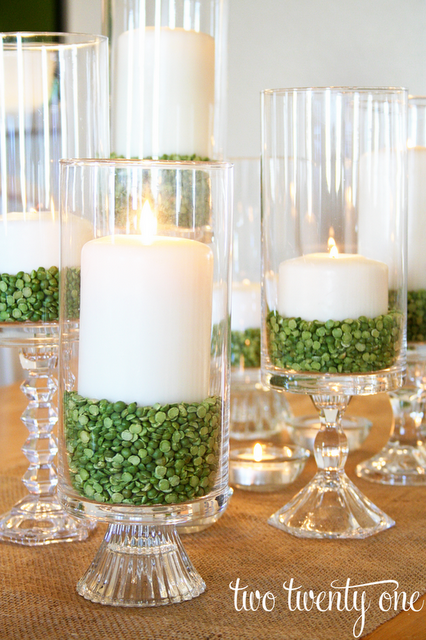 Brad didn't believe that I made them myself at first, so I had to show him the "before" pics off of my camera. I took this as a compliment. I like it so much I think I might do this as the centerpiece on half of our reception tables.
3 vases– 
I already had these, but you can easily get some from Dollar Tree or a thrift shop.
3 candlesticks– I
 got mine from Goodwill for $.99 each.
ToothpicksDIRECTIONS
First, I washed and dried the vases and candlesticks.

Then, I applied the E6000 glue onto the rim of the candlesticks with a toothpick.
Next, I put the vases on top of the candlesticks and applied some pressure. I let them set for a little bit, and then I got anxious and put candles in them to see what they would look like. This may have helped because then the candles were applying pressure. Either way, it didn't seem to hurt.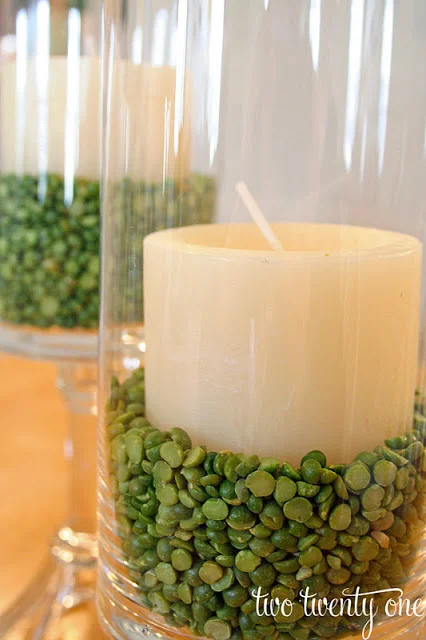 EDIT: I ended up making 6 sets of 3 hurricanes to use as centerpieces on half of the tables at our wedding reception. I filled them with water, dropped in some rose petals, and put a floating candle on top. Floral arrangements of hydrangeas, spray roses, and hypercum berries, made by our florist, were placed on the other tables.

Check out my other popular posts!