Since our child turns one year old on Thursday, I figure it's time I start wrapping up his nursery… bedroom? Whatever you want to call it. I'm this close to finishing the room Emmett will soon occupy and sleep in. Fingers. Crossed. So today I'm sharing a quick DIY nursery wall hanging project I did for his room.
The reason why I'm calling it a DIY project is because the wall hanging is actually a 35″ x 51″ cotton rug that I turned into a wall hanging. Why a rug? I was looking for something bigger to hang on this section of wall in the room, but as many of you know, larger wall art can be quite pricey. When I came across this rug (on sale for $28), I thought "That's cute! I wonder if I could put it on the wall."
I started by taking a seam ripper and carefully cutting the stitches on both ends on the top of the rug. I did this stitch by stitch because I didn't want to go overboard and cause everything to unravel.
Side note: If you don't have a seam ripper in your life, you need one. I use mine to remove annoying tags from my jeans and the kids' shirts and pants.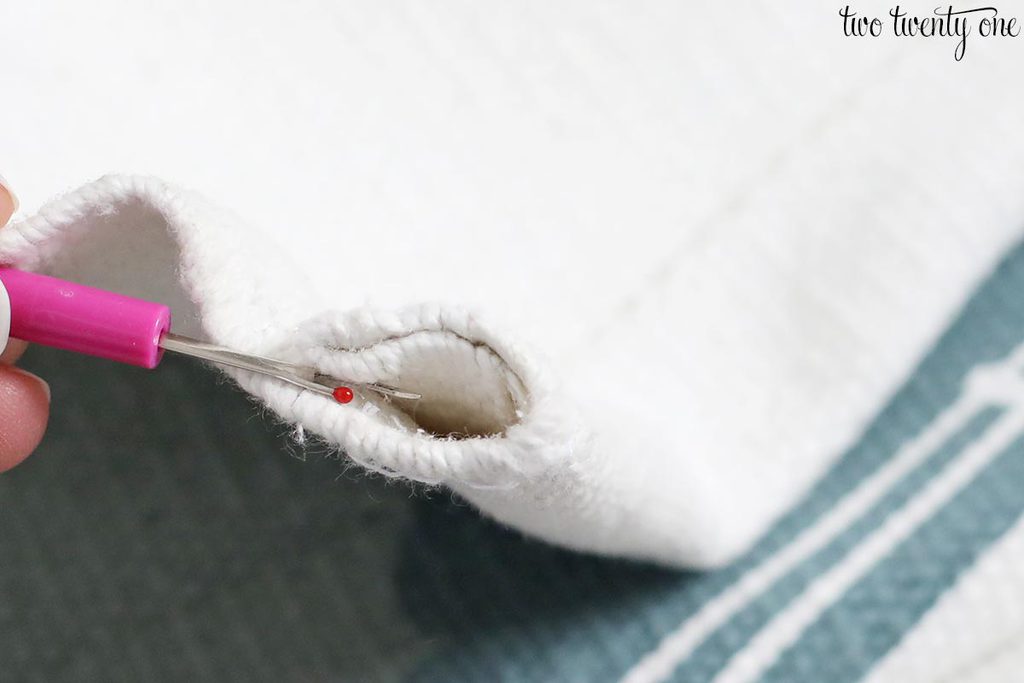 When I got both ends of the top open as much as possible, I slid a 1/4″ dowel rod into the opening. The dowel rod was too long so I had to trim it with a hack saw.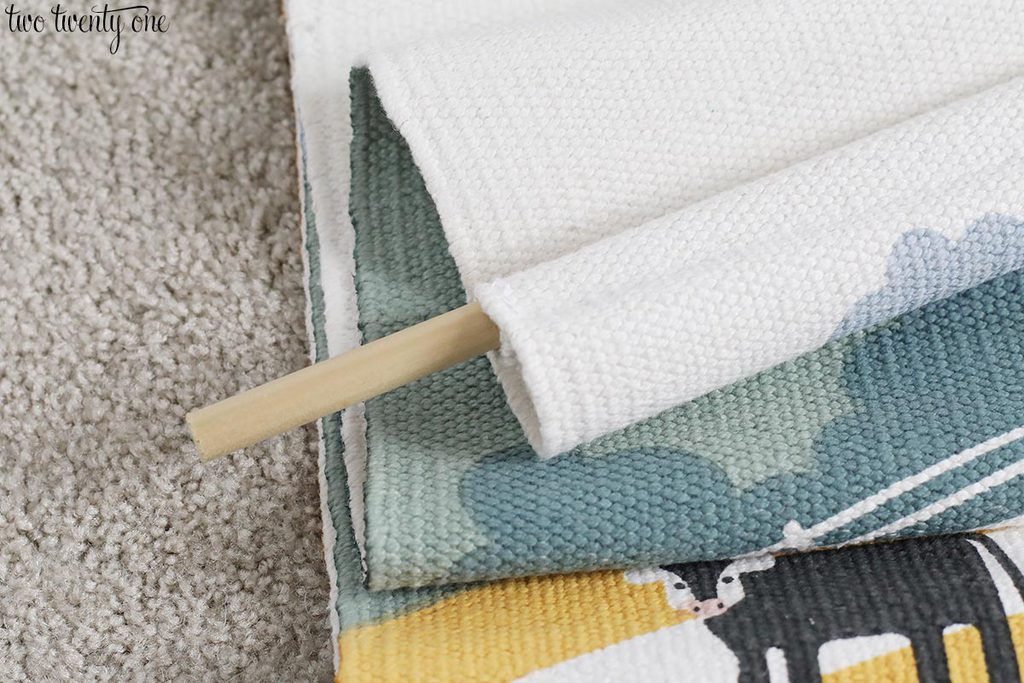 Then, I grabbed some rope, and attached it to both ends.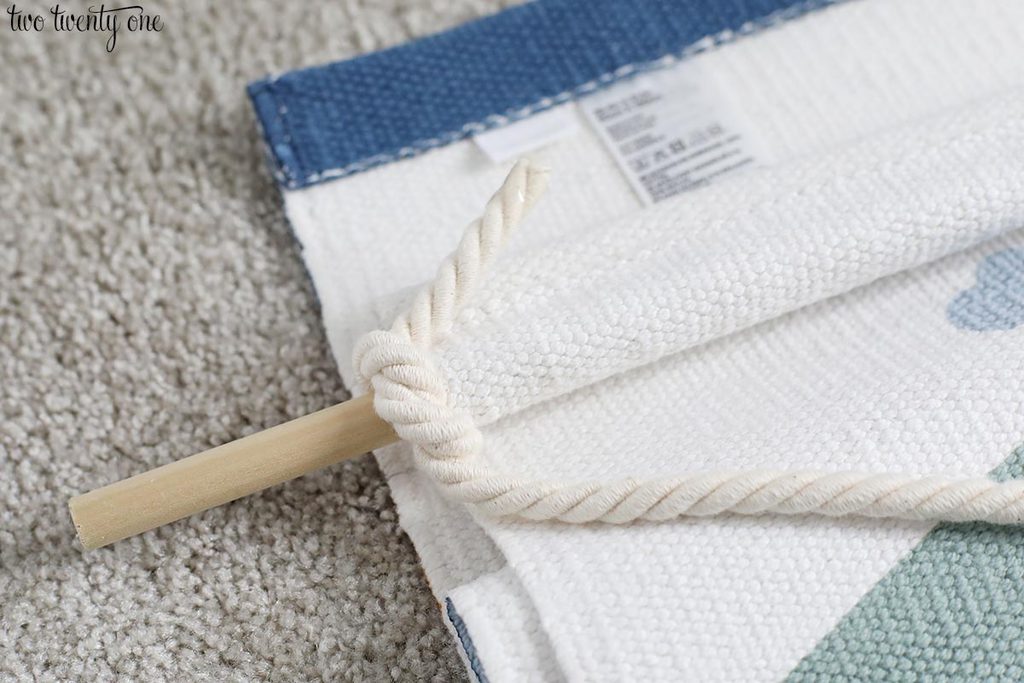 For a clean look, I made sure the rope ended behind the wall hanging. This took a couple tries of knot tying but I eventually got it.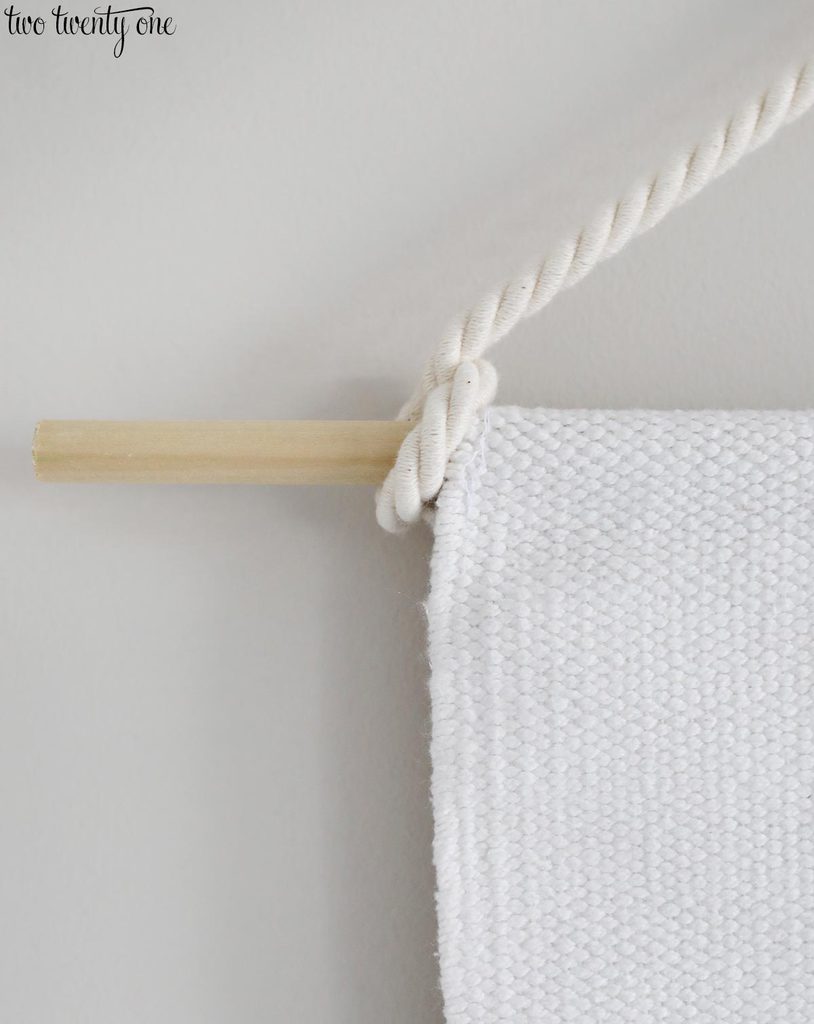 And here's how it turned out!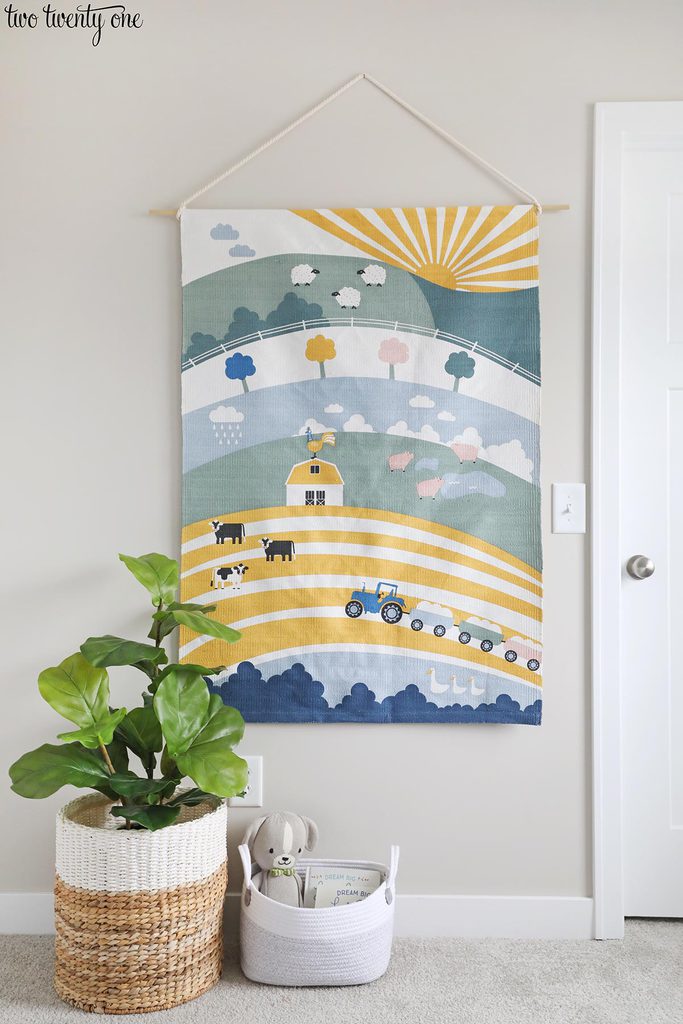 Not too bad for a total of $35.
Unfortunately, this specific rug is longer available, but here's one that's similar. It's insanely cute and while it has some pink and peach in it, I think it's pretty gender neutral.
Two more rug suggestions: 35″ x 51″ woodland-themed rug and 28″ x 79″ hopscotch rug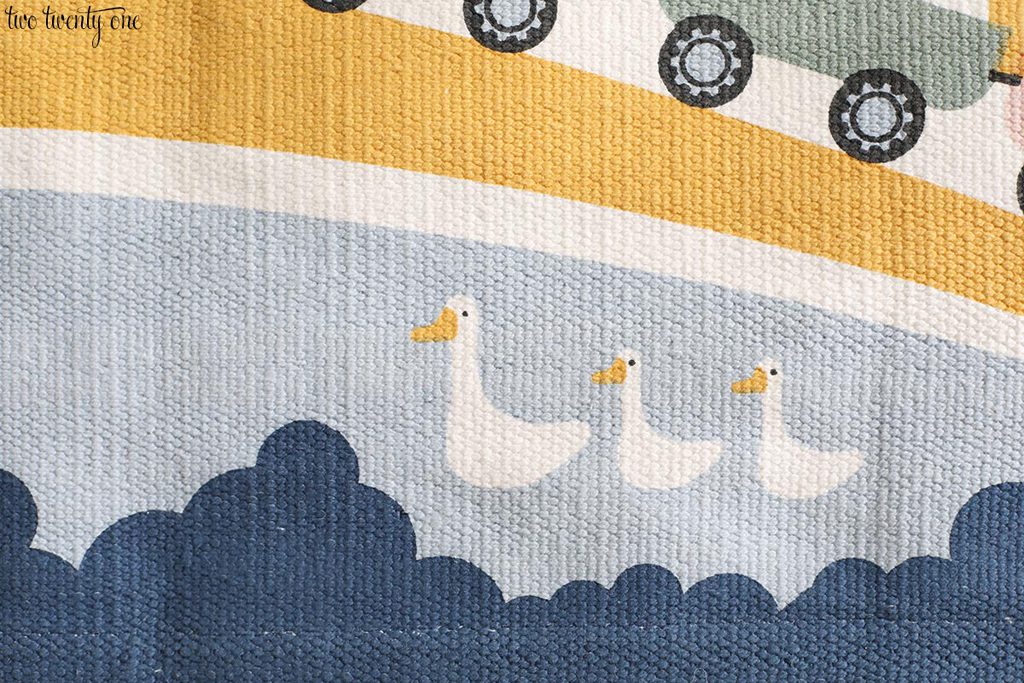 Even though I spent more time than I'd like to admit ironing the rug/wall hanging, it still has some impressions (it has a non-slip backing) and wrinkles in it but it's not very noticeable in person.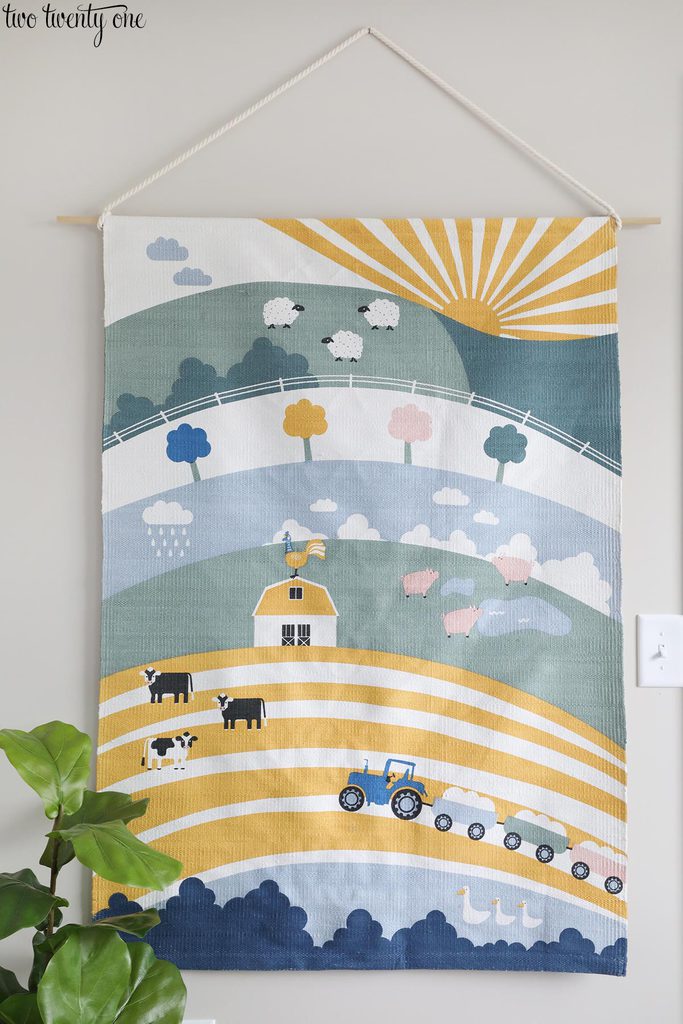 SOURCES
rug … H&M
dowel rod … Lowe's
rope … JoAnn Fabric