Functional Holiday Centerpiece
Before we get started, when I say "Functional", I mean this specific centerpiece functions as a launchpad for your wine glasses. A very important thing to have at a holiday party.
And with that said, it's another edition of Chopped– but with Crafting Supplies! The theme for this edition is holiday party decor, so I decided to create a functional holiday centerpiece.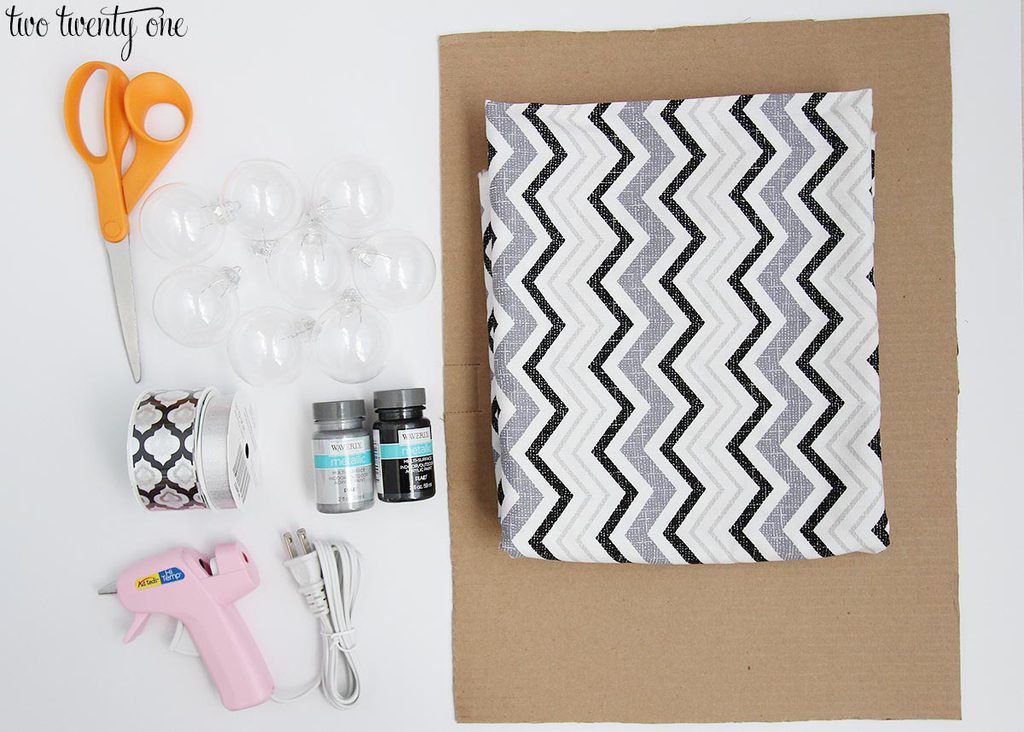 Here's what you'll need:
Waverly Inspirations fabric … Walmart
Waverly Inspirations ribbon … Walmart
Waverly Inspirations paint … Walmart
clear ornaments … Walmart
scissors
hot glue gun + glue
cardboard … a box from one of your many online orders
This one is pretty easy. Take some ribbon. Feed it into an ornament. Put the top back on the ornament.
If the ribbon is too thick, cut it in half or thirds.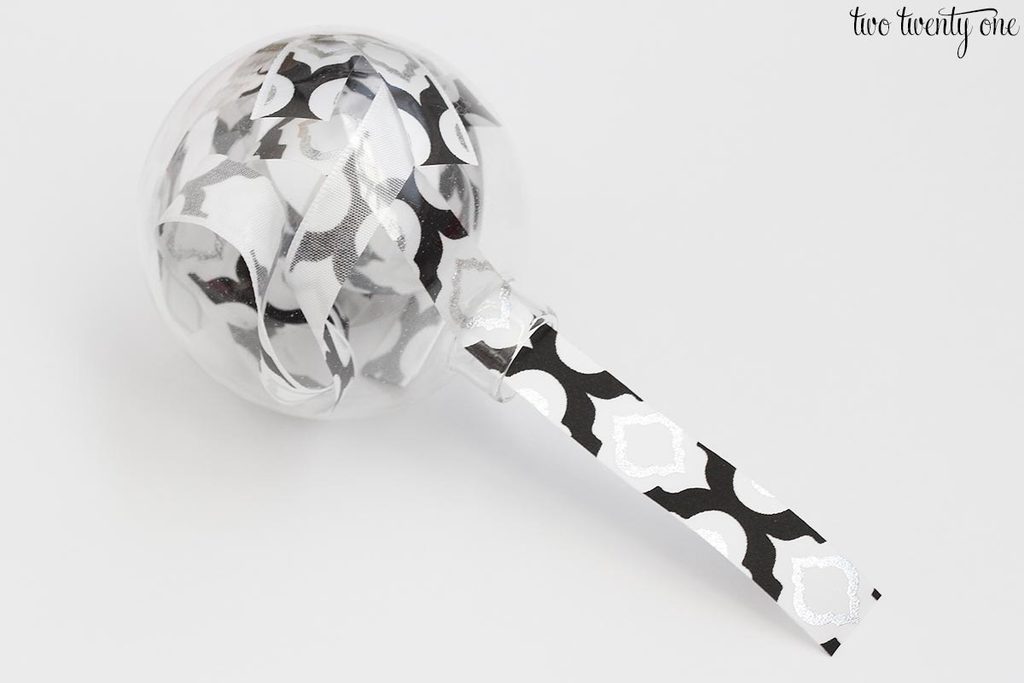 Since the openings on my ornaments were on the small side, I used a medicine syringe* to inject the paint into the ornament. Just call me Dr. Chelsea, D.I.Y.
*Don't worry, I'm a responsible mother, and I threw the syringe away afterward.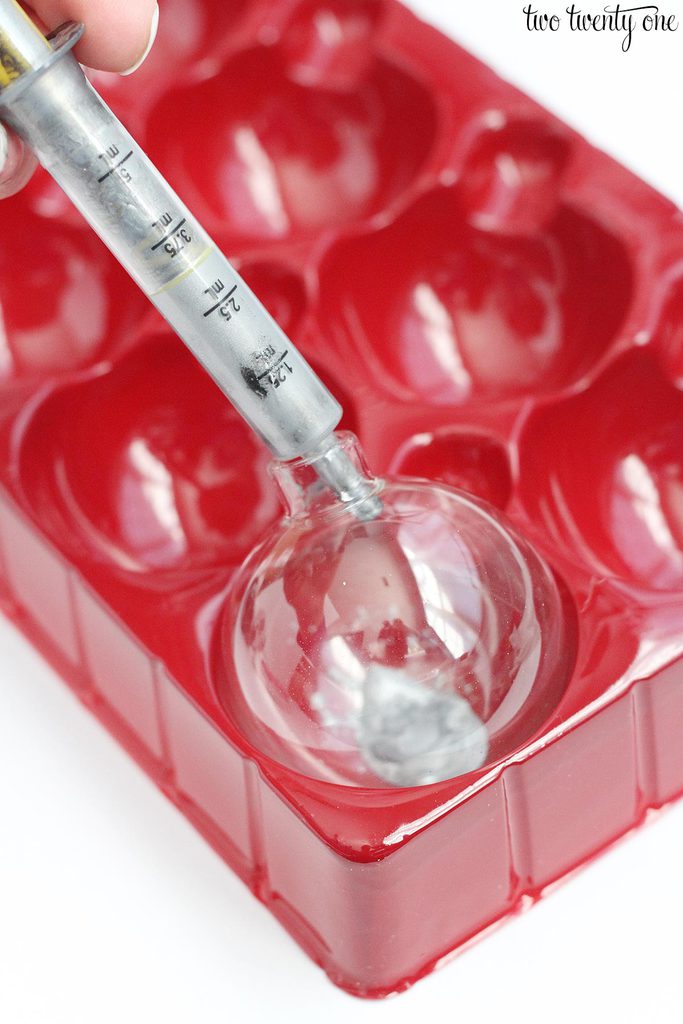 I put in blobs of silver, and then I added blobs of black. Next, I grabbed a paper towel, covered the opening, and shook the ornament like I was professional egg shaker musician. Once the entire inside of the ornament was coated in paint, I sat it upside down (with the opening facing down) in the ornament tray and let the extra paint dry out.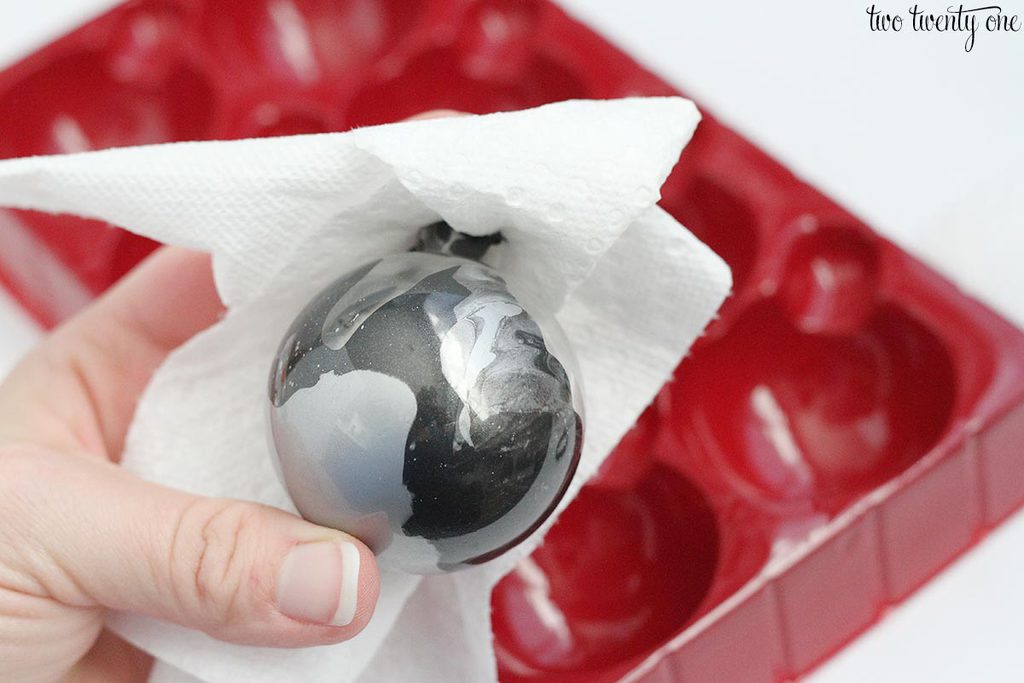 When the paint was dry, I popped the ornament top back in.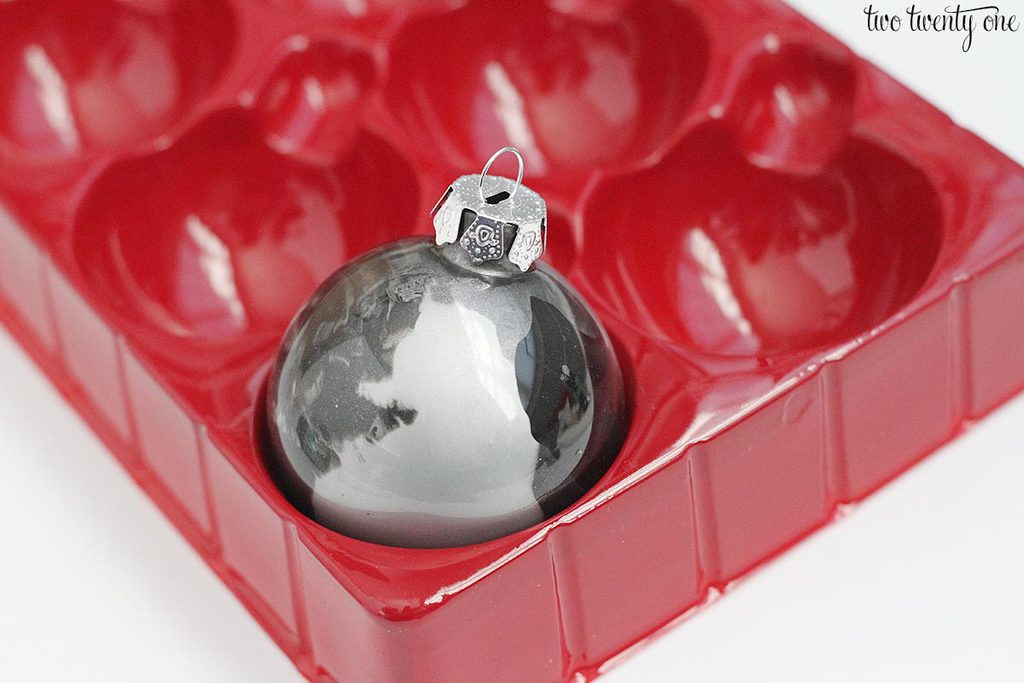 To jazz up the bottom of my tray, I borrowed an idea from my good friend, Diane.
I grabbed some fabric and a piece of cardboard. I used the top of a box that I cut to fit into the tray.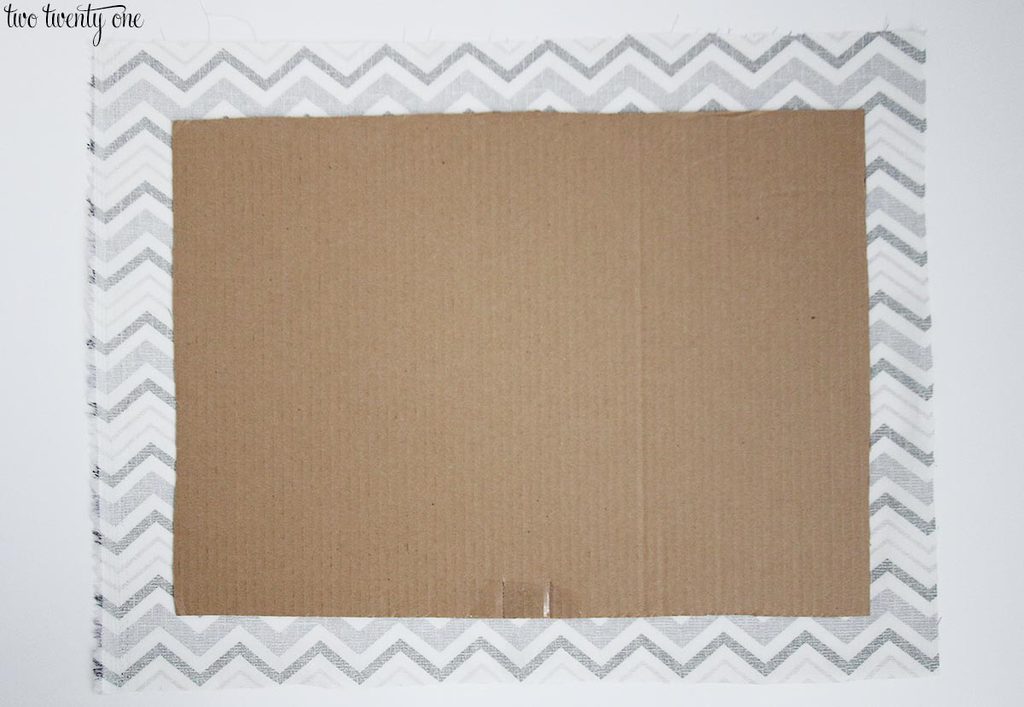 I ironed the fabric, glued it to the cardboard with hot glue, and then popped it into the tray. Super easy.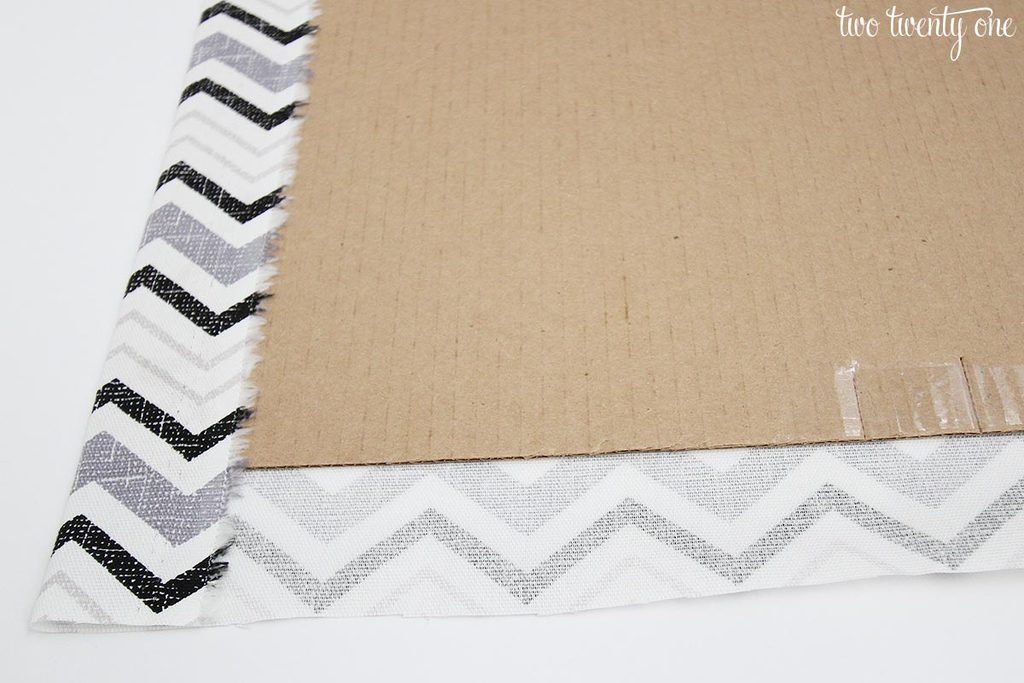 When all the ornaments were ready, I hung them on my faithful Christmas manzanita branch. I secure it by sticking some Styrofoam into a vase. Then, I cover the Styrofoam with fake snow. If you don't have a manzanita branch laying around, you can use a branch from a tree or a tabletop Christmas tree.
A nice little holiday party drink station. The liquids are clearly missing from the photos, but I'm sure you can use your imagination.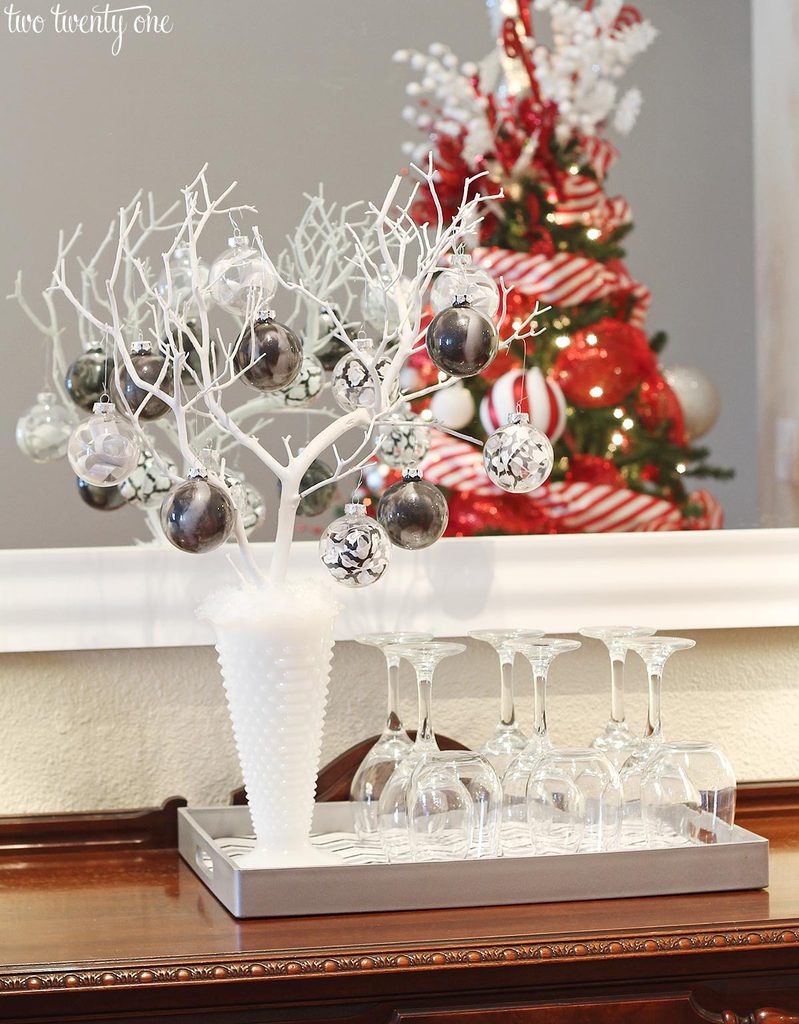 I love how the coordinating ornaments turned out.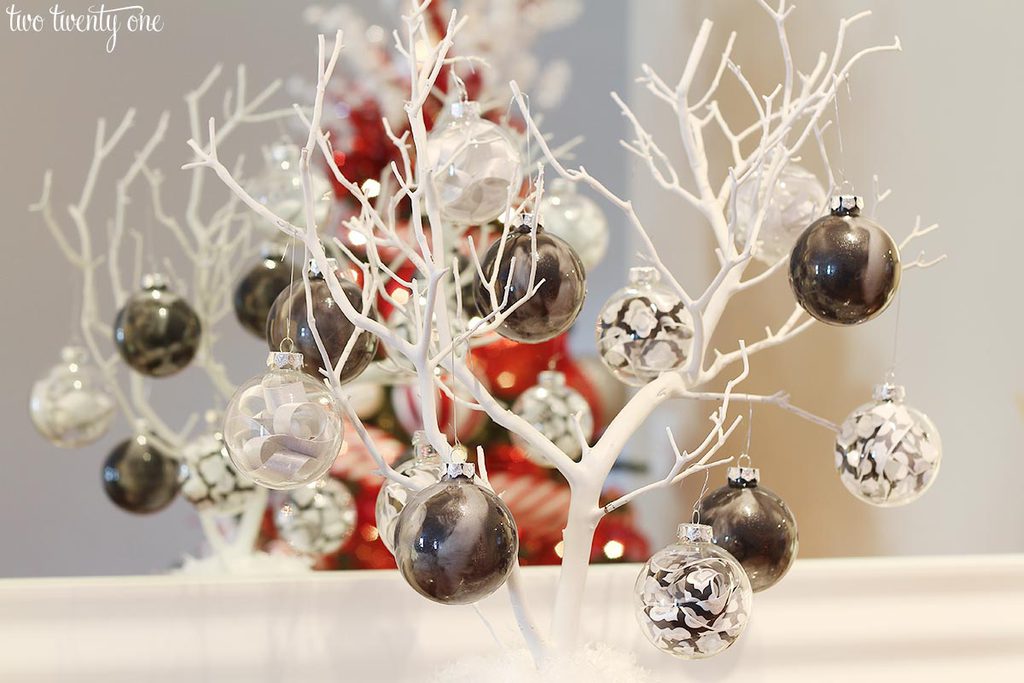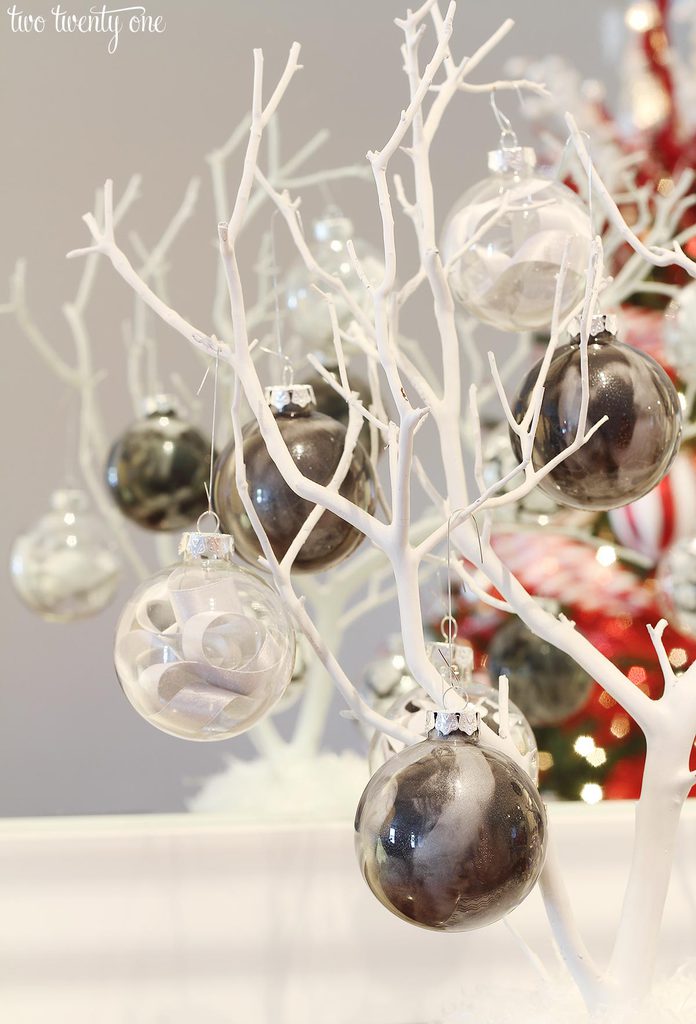 I really like how I was able to coordinate the bottom of the tray with the ornaments. And if someone were to spill on the tray it's no big deal because not a lot of fabric was used.