Christmas is quickly approaching, and you know what that means. Gift giving! Finding great gifts for those I love is one of my favorite parts of Christmas. So I compiled some gift ideas for her. These could be gifts you give to your BFF, sister, cousin, etc. Or maybe you want to send the link to this post to your partner as a little hint-hint-nudge-nudge.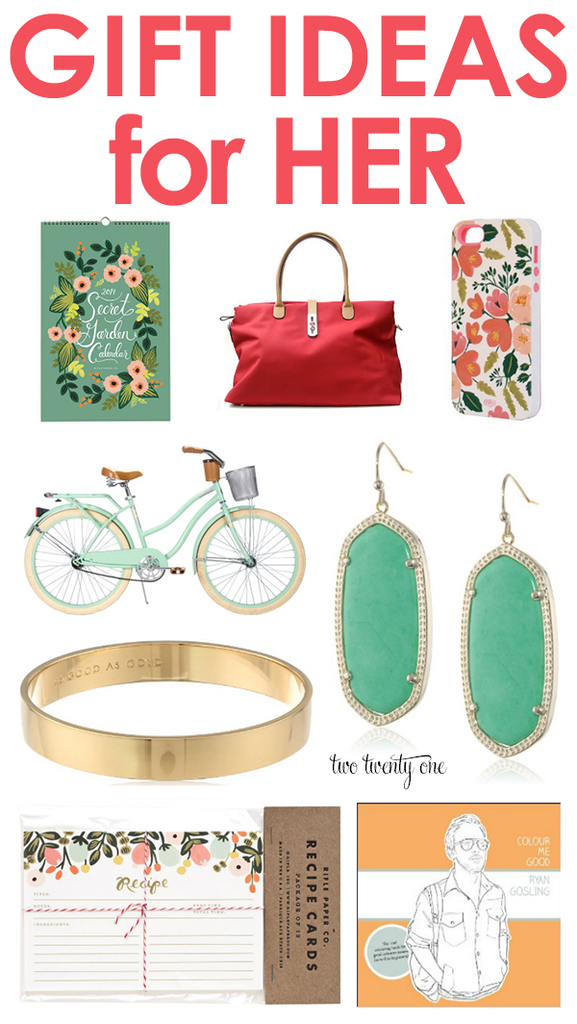 wall calendar  •  weekend bag •  phone case  •  retro bicycle  •  earrings  •  bangle  •
recipe cards  •  Ryan Gosling coloring book
I actually bought myself the Rifle and Co. Secret Garden wall calendar this past weekend. Sometimes you have to treat yoself.
And because you guys know I love me some humor (it's my Love Language). I also compiled some delightfully humorous gift ideas. I'd make out with anyone who gifted me any of these treasures.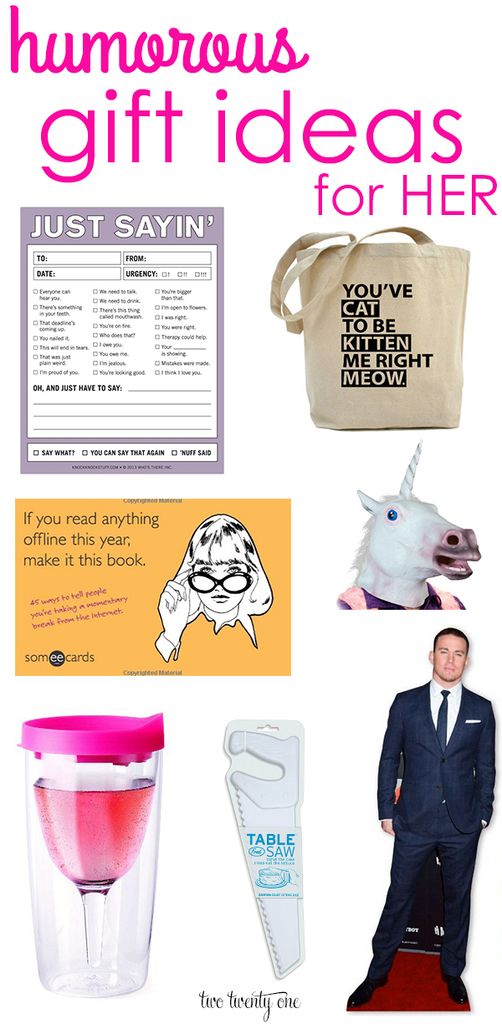 notepad  •  tote  •  book  •  unicorn head  •  wine sippy cup  •
table saw  •  Channing Tatum life size cutout
Would you rather give a handmade gift? Check out my 20 handmade gift ideas.
You may also find some great gift ideas in my wedding anniversary gift idea posts.
1st wedding anniversary
2nd wedding anniversary
3rd wedding anniversary
4th wedding anniversary
What's on your Christmas list this year?
If you had to choose one gift from this post to receive which would it be?
Stalk away!
This post contains affiliate links.