Silver And Blue Christmas Centerpiece
Hey friends! I thought I'd share some more Christmas decor with you this week. Today I'm showing off my silver and blue centerpiece. It's very similar to last year's green and blue centerpiece because, well, I didn't really have the time to switch it up this year. On the plus side, the centerpiece took me less than 15 minutes to put together and cost only a few bucks since I already had most of the stuff.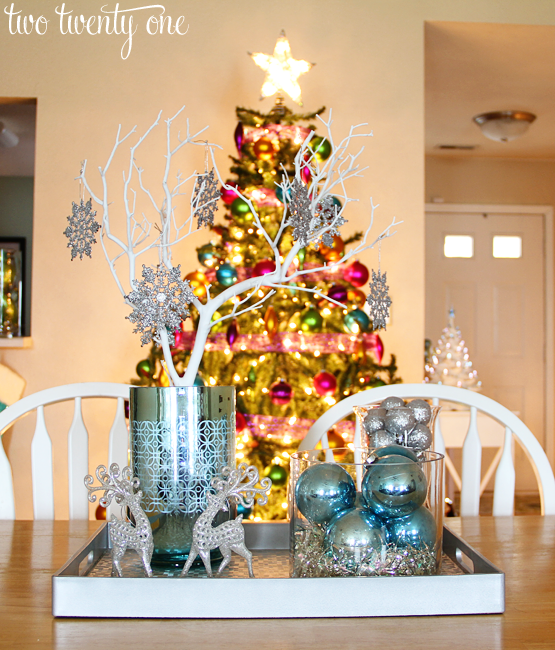 I used the silver Home Goods serving tray as the base. The sassy silver deer ornaments were purchased on sale at Kohls last year. I scored the pretty vintage blue ornaments and silver tinsel at Goodwill Outlet a few months ago. The little silver ornaments are from Hobby Lobby. And I think the clear containers are from Home Goods.
I must say that I love taking a clear container, throwing in some tinsel, and topping it off with ornaments. It's easy. It's inexpensive. It's pretty.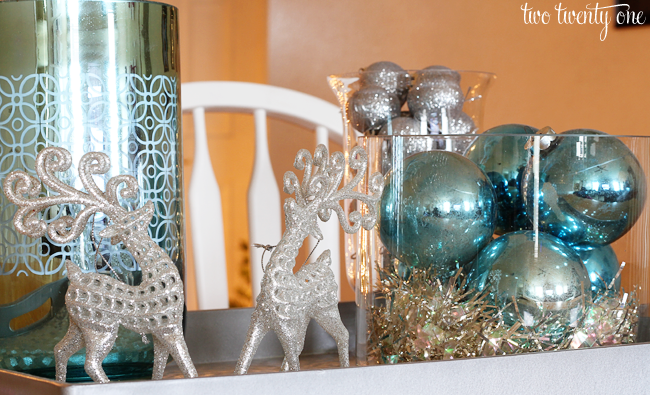 I love my spray painted manzanita branch. I wish I would have kept some of the branches I sold (after buying them off Craigslist with intentions of using them for our wedding), but it is what it is I guess. You can't go wrong with a manzanita branch in your decor arsenal. Write that down.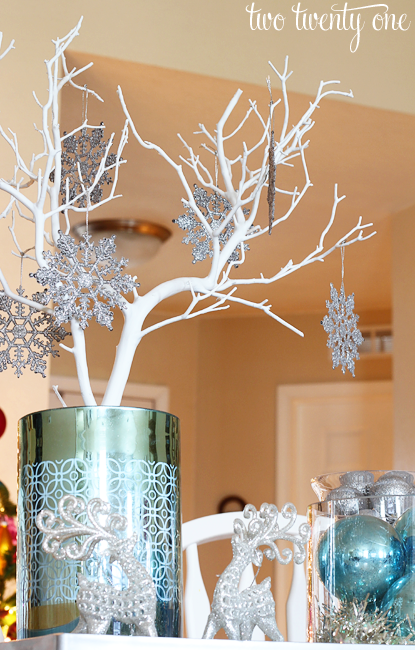 The silver snowflakes are from Target circa a few years ago. They've been chillin' in a Christmas storage container, waiting patiently to make their debut. I love how they look on the manzanita branch.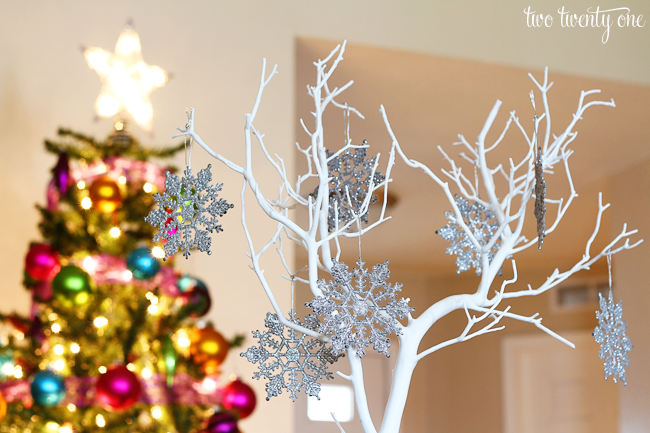 And here's a lovely bokeh photo for your viewing pleasure.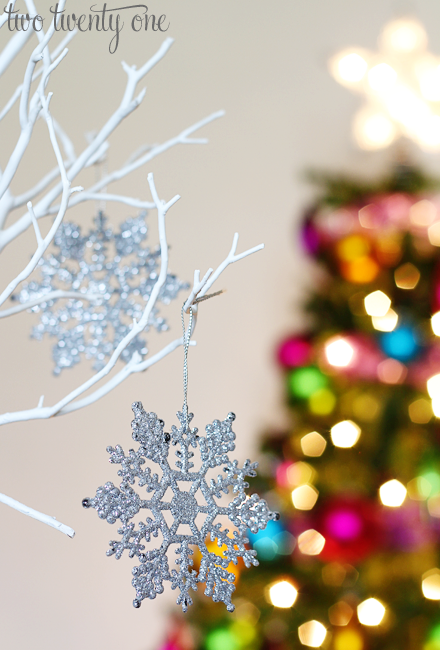 Stop by tomorrow and check out my foyer Christmas decorations.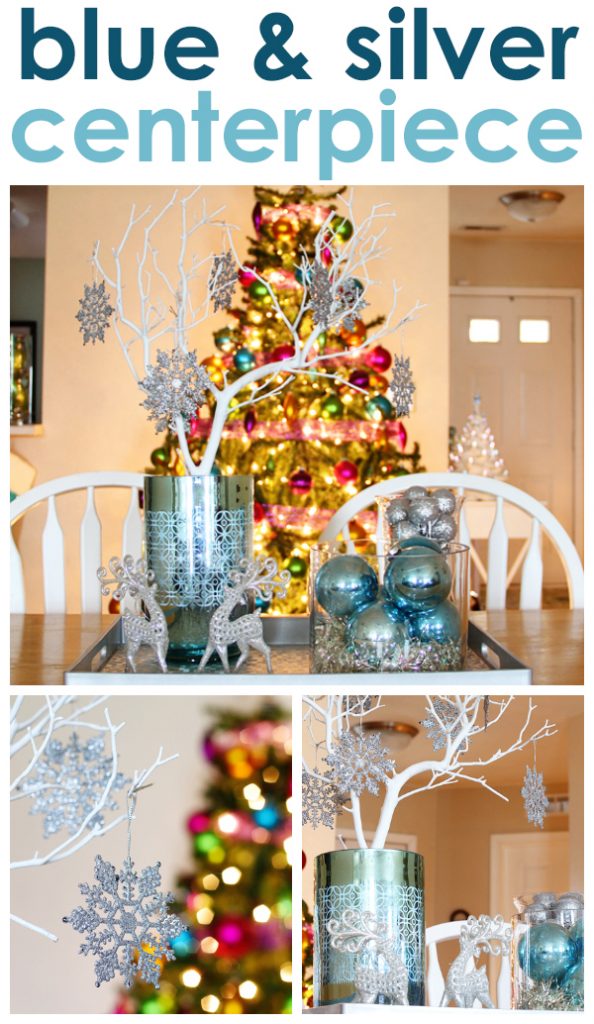 What are your thoughts on the silver and blue centerpiece?
Do you have a manzanita branch in your decor arsenal?
Aren't vintage ornaments the best?
Check out my other Christmas projects!
[catablog_gallery id="1514″ catablog template="gallery"]
Stalk away!