Keeping It Real Home Tour – Christmas Edition
A few months back I gave you a glimpse into our real lives and shared what our house typically looks like. I also teamed up with 5 other bloggers to show how our houses really looked. Well, we're doing it again, my friends. Only today is the Christmas Edition.
Now, I should add that this time of year is insane for the majority of people, but when you're a blogger it's doubly insane. There's last minute projects and deadlines. You have to attempt to get your decorations up early, photograph them, edit the photos, and the write the post. And on top of all that, you have your regular Christmas obligations of parties and shopping. In December any shred of homemaker left in my body shuts down.
So you're welcome for what you're about to see. Feel free to pin anything for inspiration.
Let's start with the two year old's room. I actually decorated his room for Christmas this year because I'm a loving mother like that.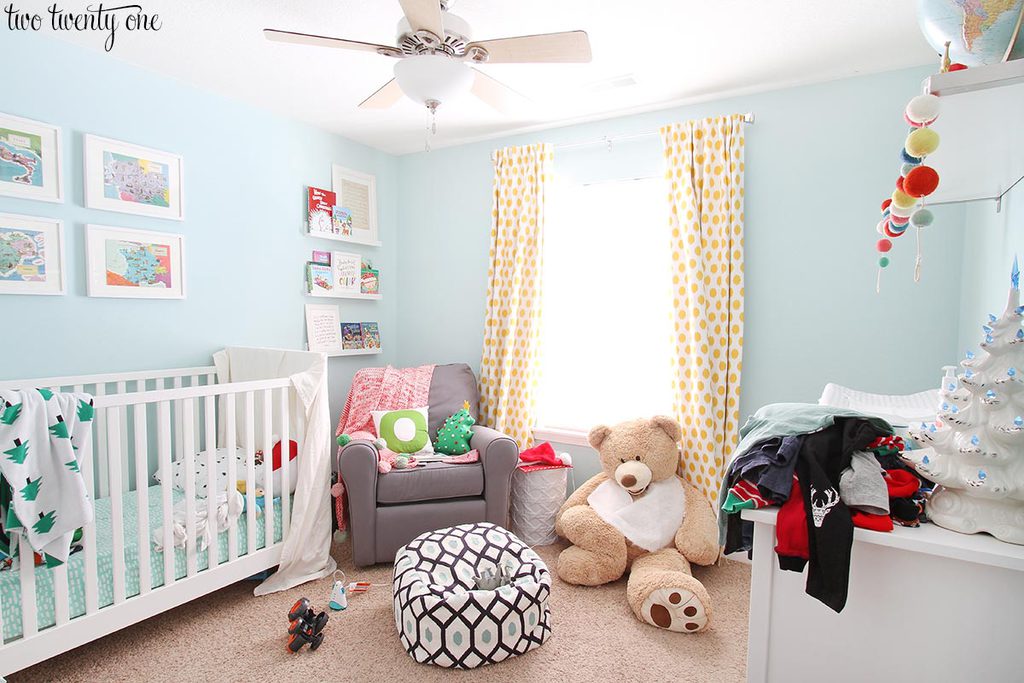 When it comes to clothing my child in December, I typically choose a piece of clothing from this pile on top of his dresser.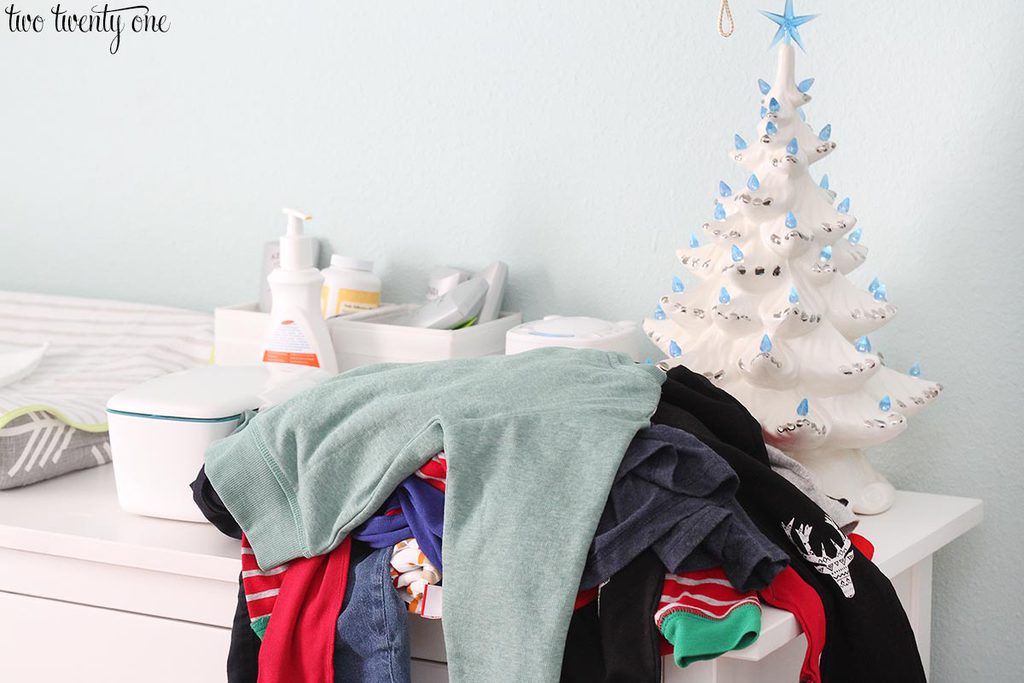 I took it upon myself to fashion a Santa beard for Owen's giant Costco bear, Louie. Here's what he looked like before Owen wrestled with him.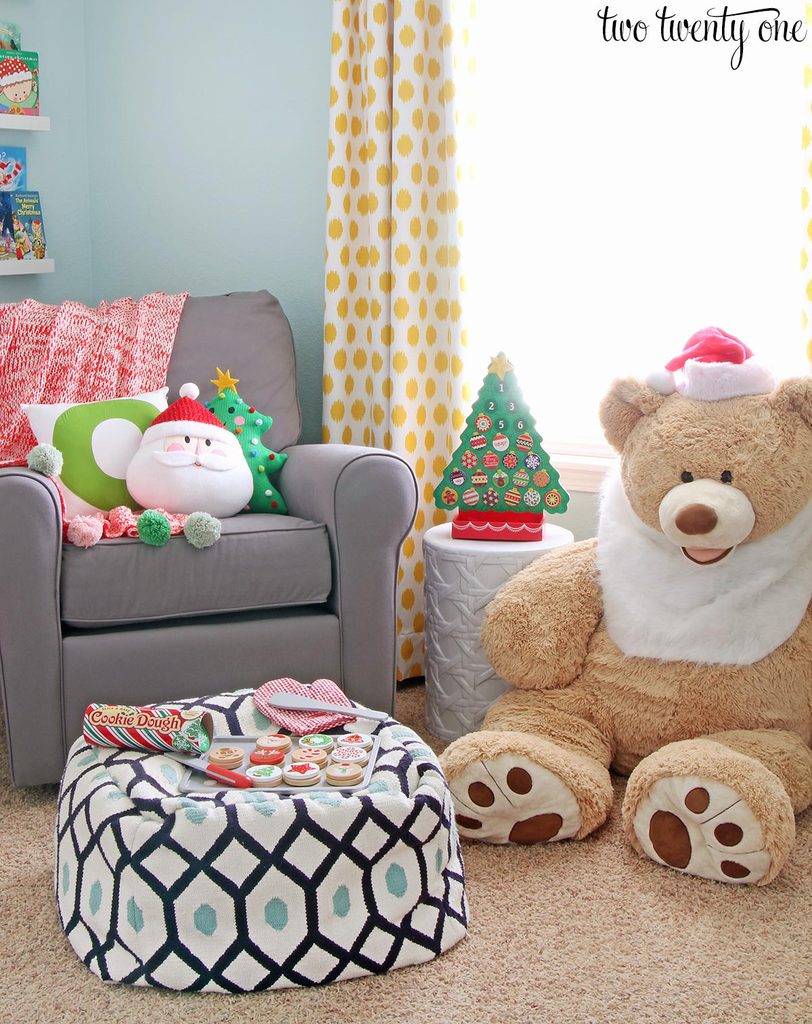 And here's how Louie looks now.
It looks like he had one too many egg nogs while playing Santa at the toy Christmas party and stumbled back into my kid's bedroom and then collapsed into his designated location.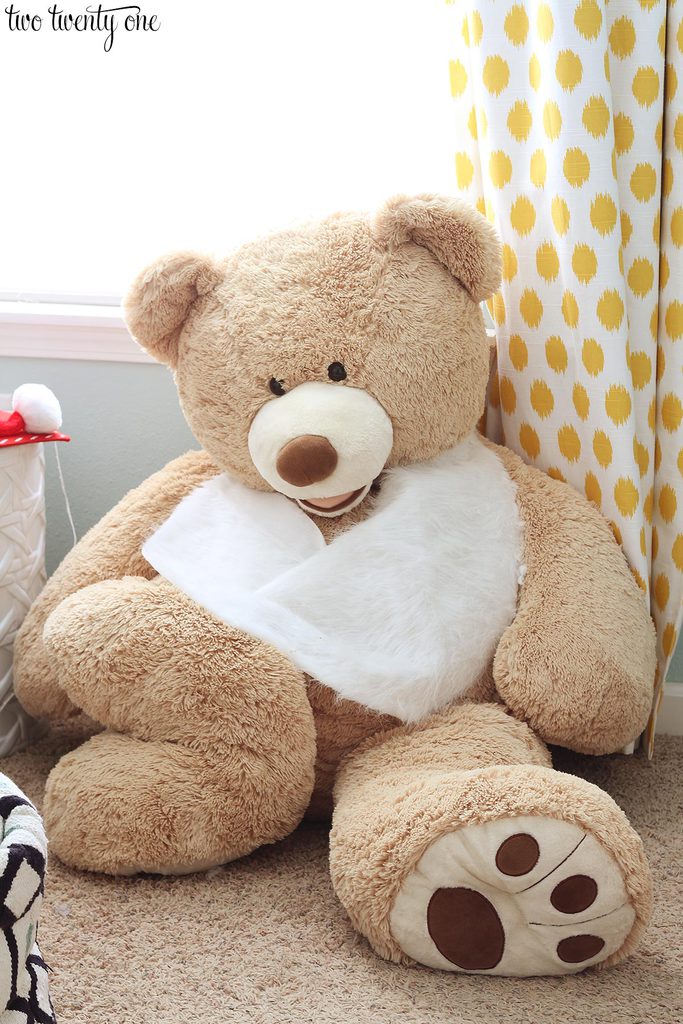 It appears Santa and his reindeer also attended the same party as Louie.
The object in Santa's hands does resemble a brown paper bag…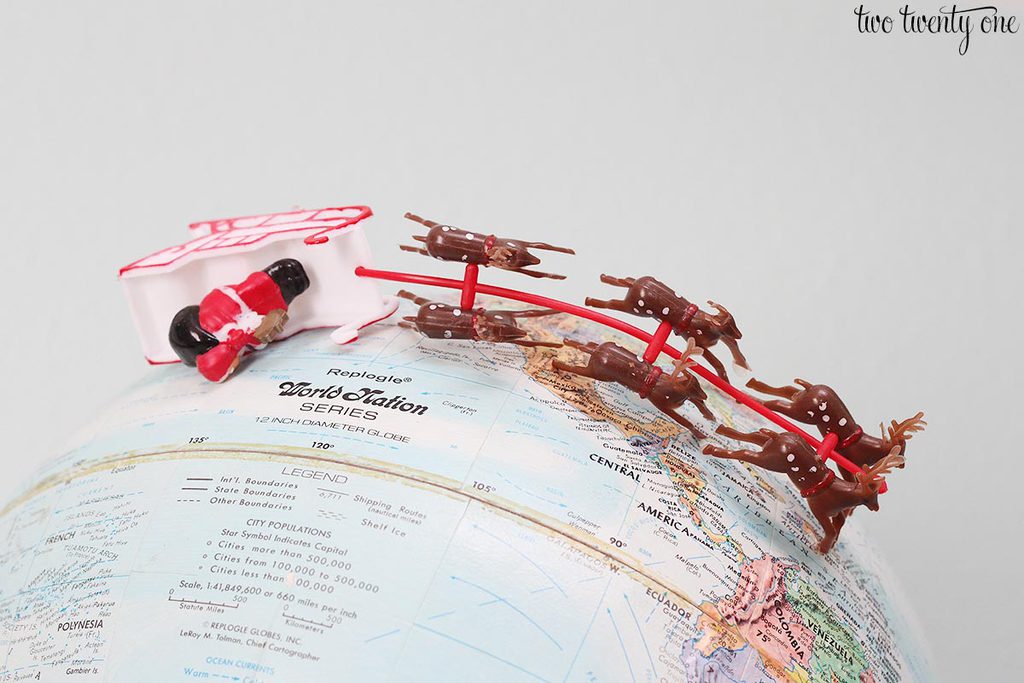 There's snow on the ground, and when the sun is out and reflecting all of that light, it's pretty hard to get Owen to nap, even with his black out curtains. So I fashioned this fancy light-blocker. It's made from a 100% cotton king-size flat sheet in case you're wondering (tutorial to come).
As you can see, he needs to sleep with approximately 4 small vehicles (Mack, Mater, his Christmas Thomas the Train with the Santa sleigh car) and three stuffed toys (Daniel Tiger, "Baby" aka Gloworm, and his Santa pillow). Daniel and Baby must be covered with the white blanket. And let me tell you, hell hath no fury like a toddler who doesn't have the correct toys in his crib at nap time and bedtime.
His (second) video monitor is crapping out so we'd had to bust out our back up baby monitor, which is why you see it on the floor next to his crib.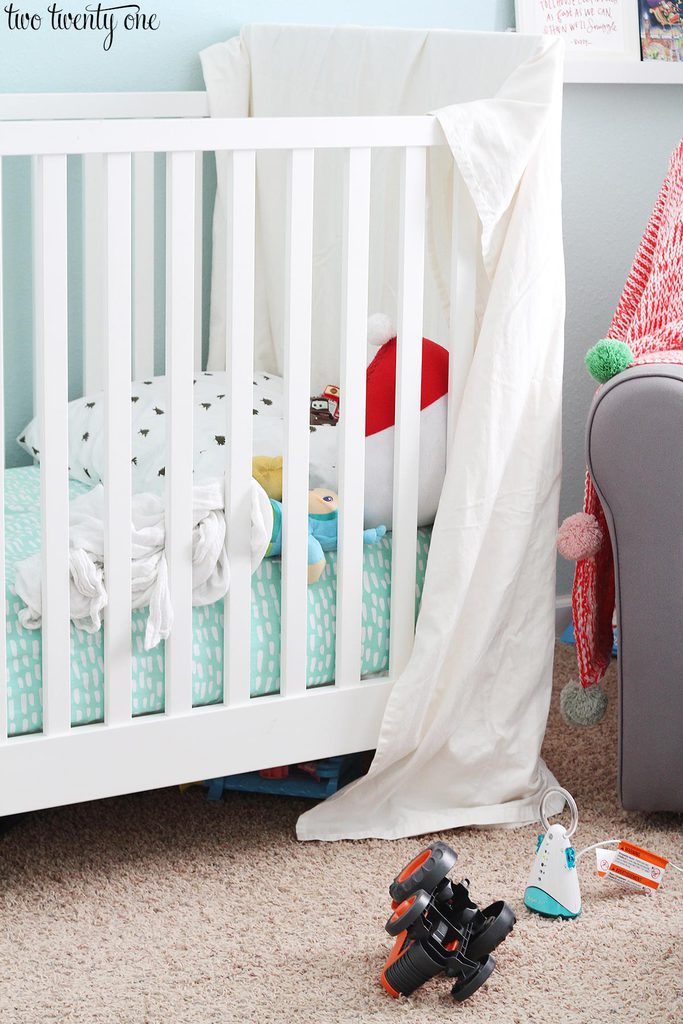 I promise he has clean clothes. Keep scrolling.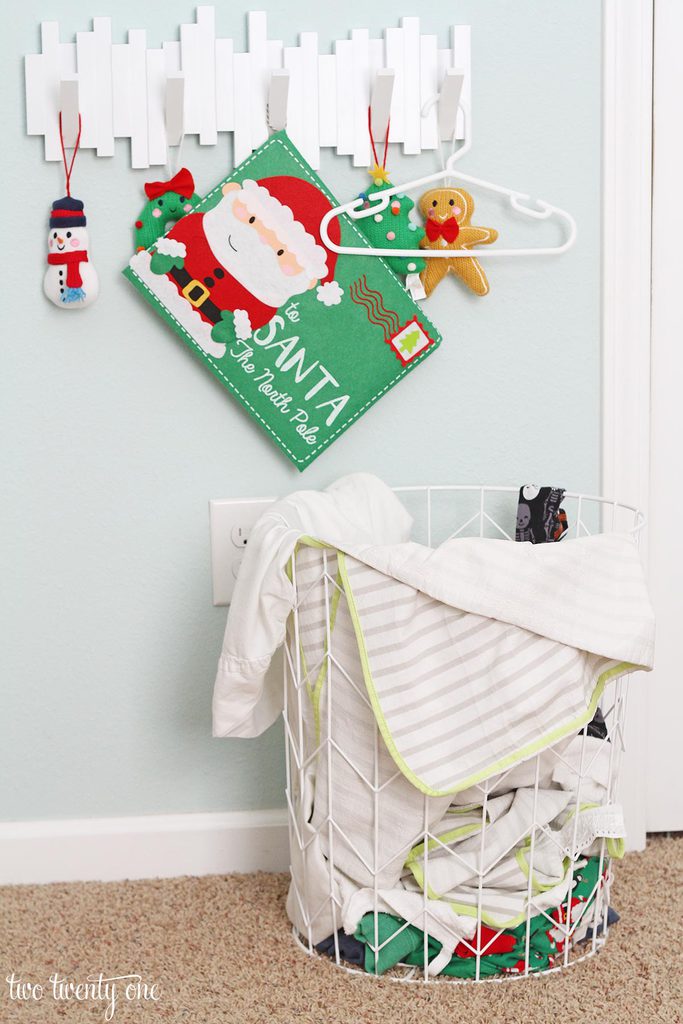 See, plenty of clean clothes on the couch.
I added the beautiful, Christmasy flowers to the side table in an attempt to distract guests from the immense amount of toy clutter going on below them.
I think it's working, don't you?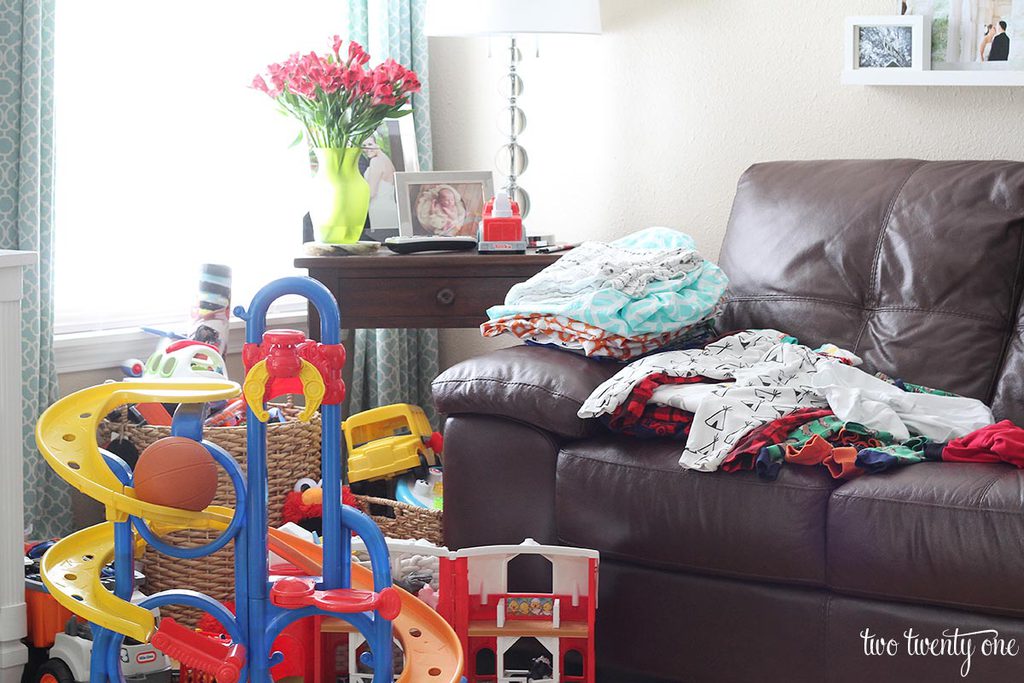 A little glimpse of our Christmas tree. Apparently Owen thought he'd work some of his felt Christmas tree ornaments into the mix. And Jack offered up one of his toys. Or Owen offered it up for him.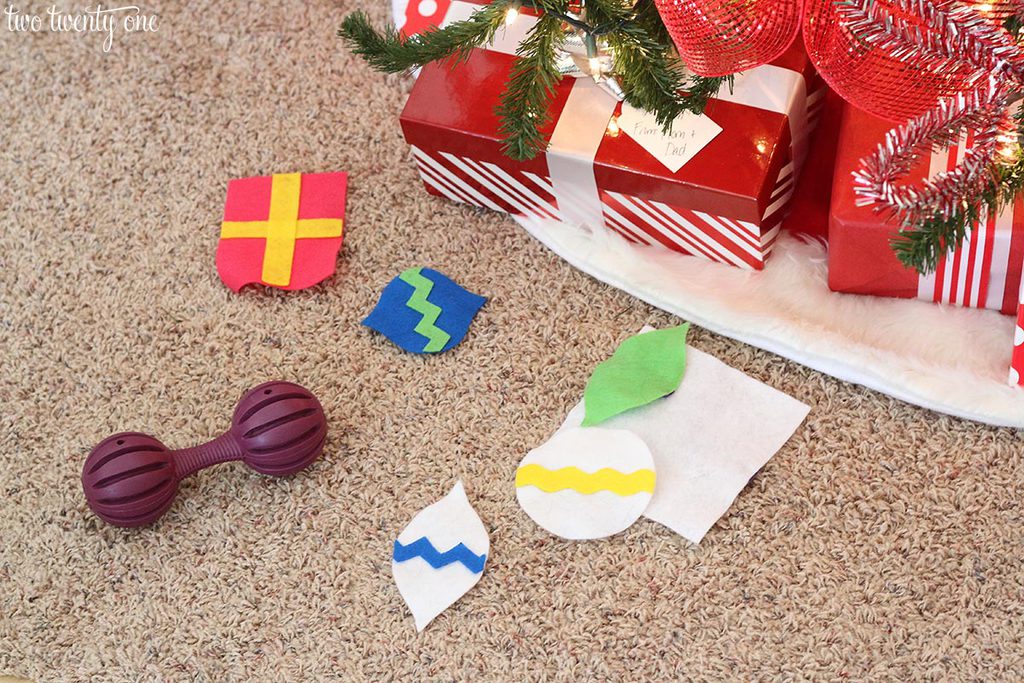 This is my December command center. I even decorated it for Christmas. Can you spot the colorful felt ball garland? It's like Where's Waldo.
Isn't that peony canvas gorgeous? Unfortunately it's not one of my photos. I spotted the canvas on clearance at Target a few months back, and I couldn't pass it up.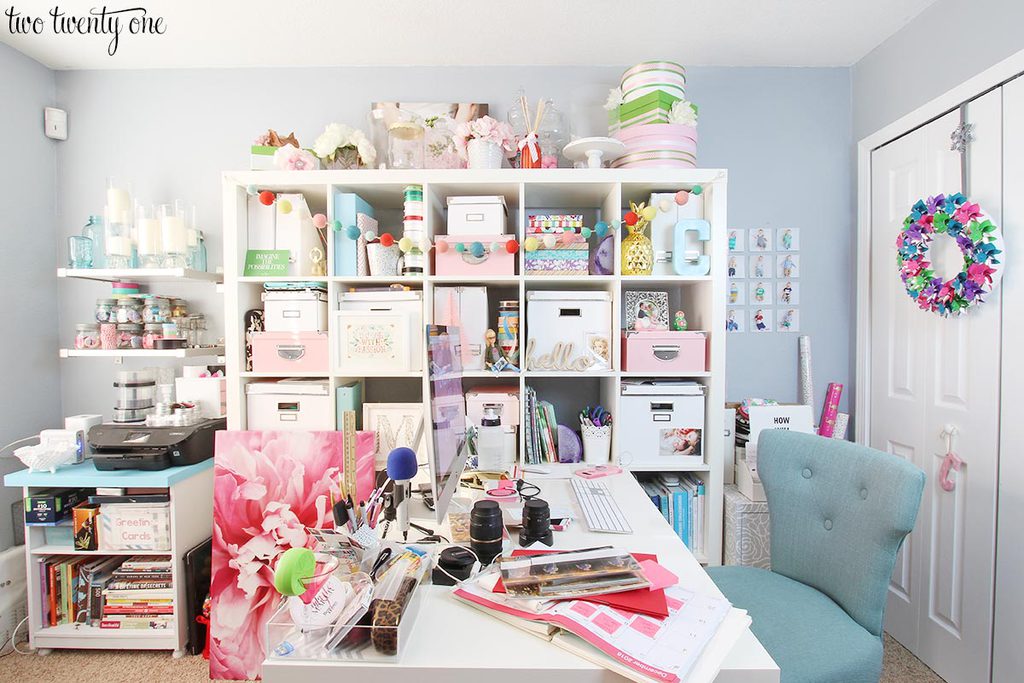 My BF gave me the pink tree when she visited last month. She thought I could put it on my desk… and you guys could try to find it in a photo.
Anyone else cover the camera on their computer because they think people can secretly watch them?
And yes, I keep of bowl of cash on my desk because I don't trust banks. JK. It's because I never have cash, so when I do I throw it in the bowl. Gotta tip the dog groomer and what not.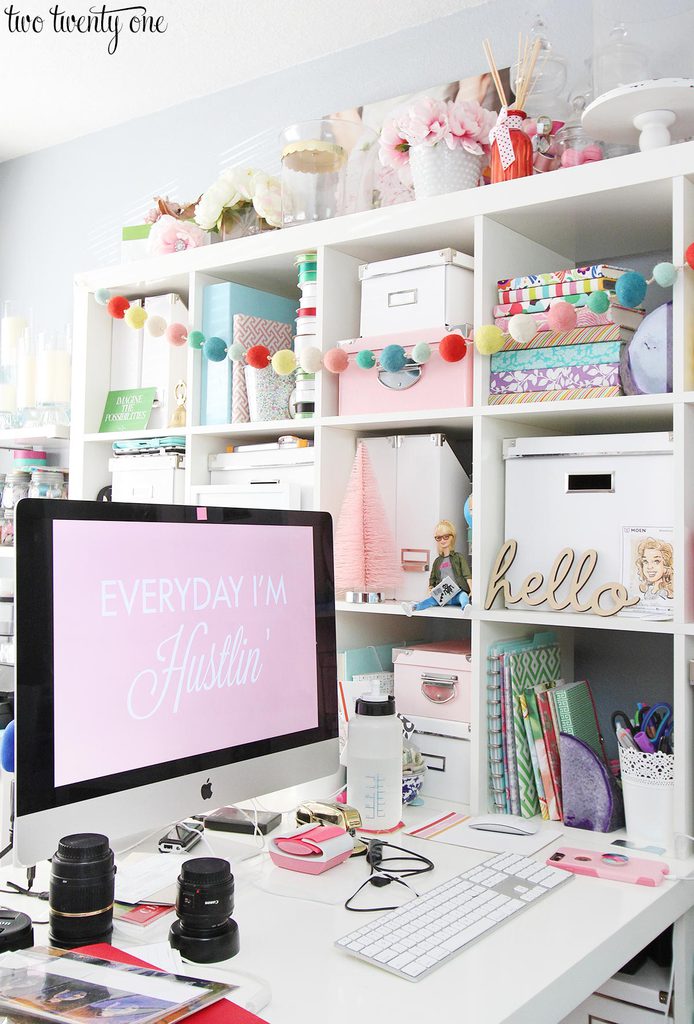 And here's what our kitchen looked like this past Saturday evening.
Since it was 10 degrees in our garage, I had to move my latest DIY project inside for the painting portion.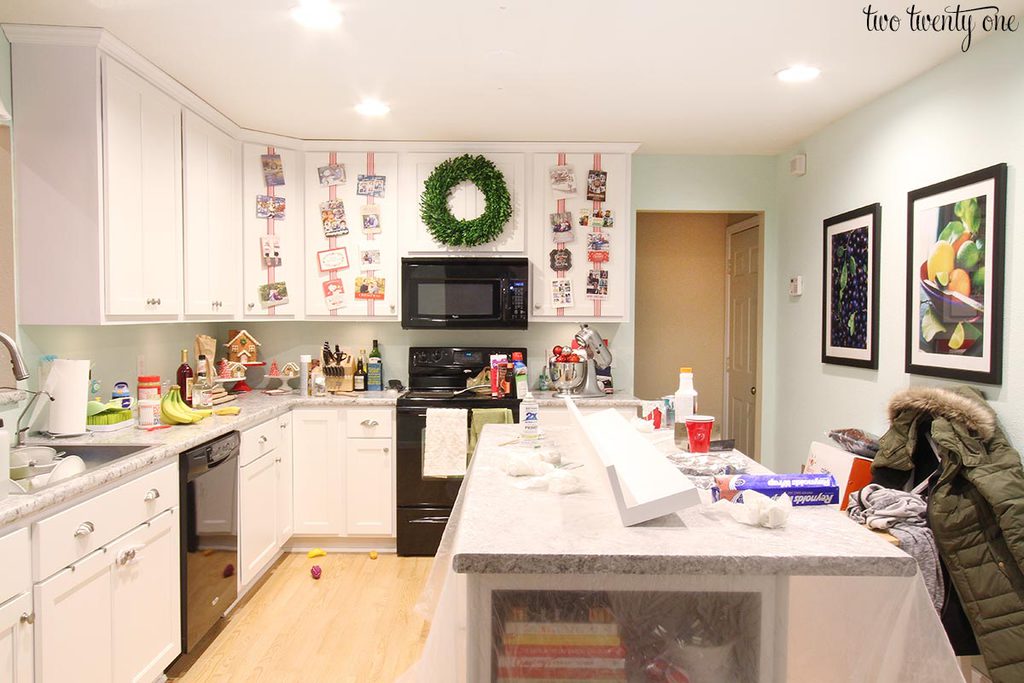 Need paint to dry faster? Add a box fan.
On the floor you'll see my opened not-so-Secret Santa gift, a Zappos box that contains a pair of snow boots that didn't fit my feet, and another box. I was going to hang the Trader Joe's $10 boxwood wreath in front of the window, but I couldn't figure out the best way to do it so I never got around to it before photographing and sharing our Christmas kitchen.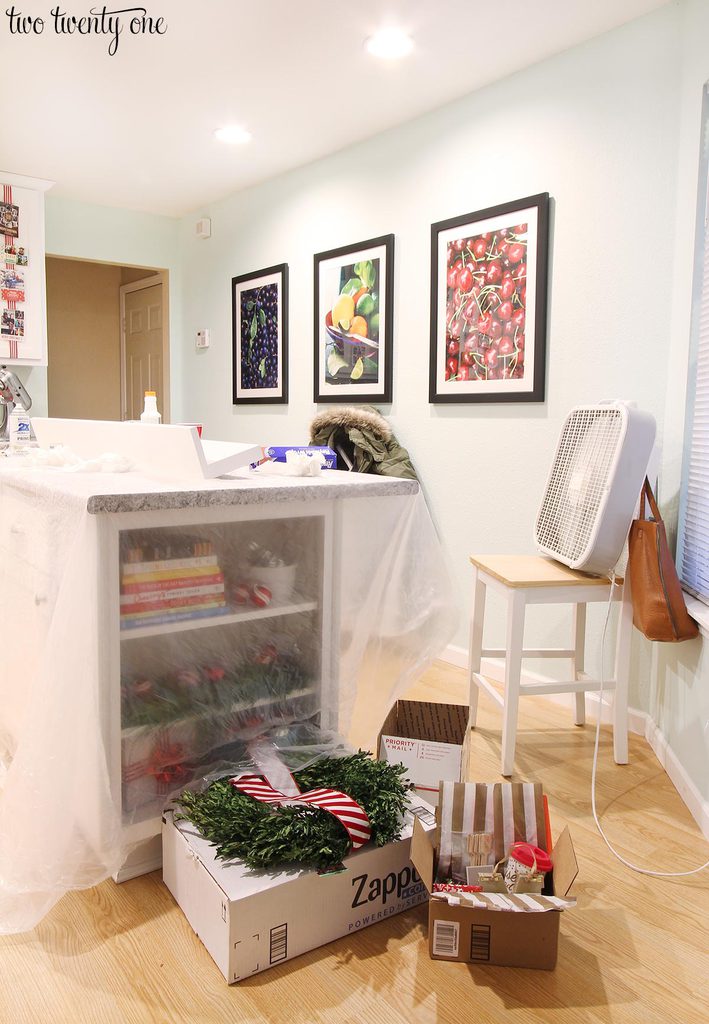 Bananas, peanut butter, booze, fudge, and paint thinner: holiday necessities in casa de Two Twenty One.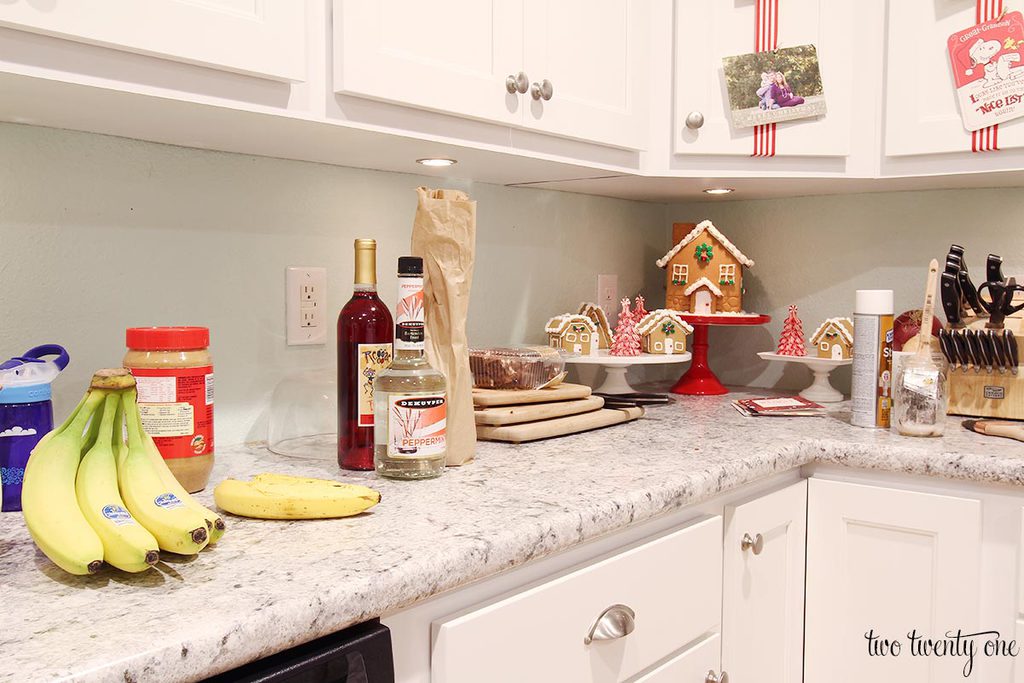 This concludes the Keeping It Real Home Tour – Christmas Edition.
I've teamed up with 5 other bloggers to share what our houses really look like during the holiday season. So take some time to stop by their blogs.
Jenna from Rain on a Tin Roof
Chelsea from Making Home Base
Charlotte from Ciburbanity
Taryn from Design, Dining, & Diapers
Katie from Bower Power