Christmasfied Card Catalog
I never blogged my Christmasfied card catalog last year. To be honest, it hasn't changed much from how I decorated it in 2012. I know, like with my Christmas tree, I'm super predictable when it comes to my Christmas decorations. I'm going to try really hard next year to switch things up.
Plus, I'm weird when it comes to decorating the card catalog. Since it's vintage I feel the need to style it in a vintage way using traditional Christmas colors. So while the rest of my house is bright and colorful this little space is traditional. Multiple personality Christmas disorder.
Since I get a lot of questions about the card catalog, you can read all about how I found it here. It's quite the saga.
The stockings were a thrift store outlet find from a couple years ago. The knitted gray blanket was a wedding gift from my great aunt Vera, and the quilt was handmade by one of my great-grandmothers.
For Christmas, I fold the blanket so the red and green squares are showing. The wire basket the blankets are in was another thrift store outlet find.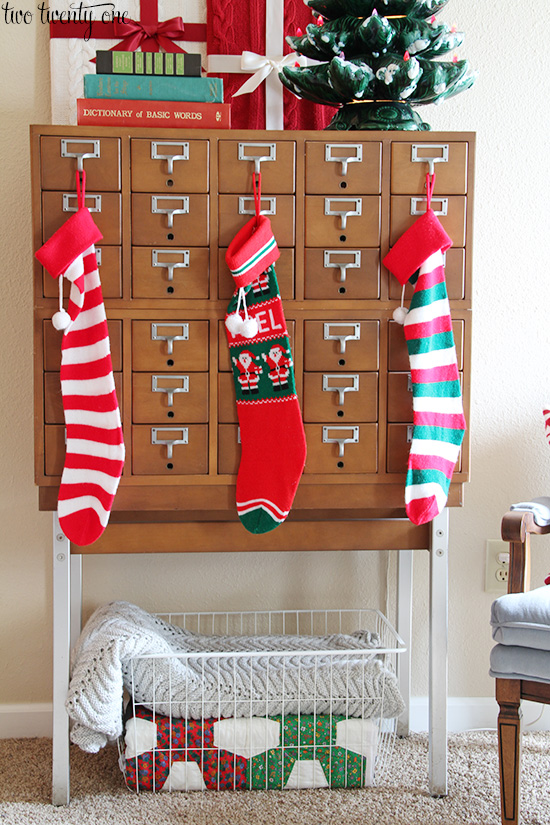 I made the Christmas sweater presents a couple years ago, and the books were purchased from thrift stores.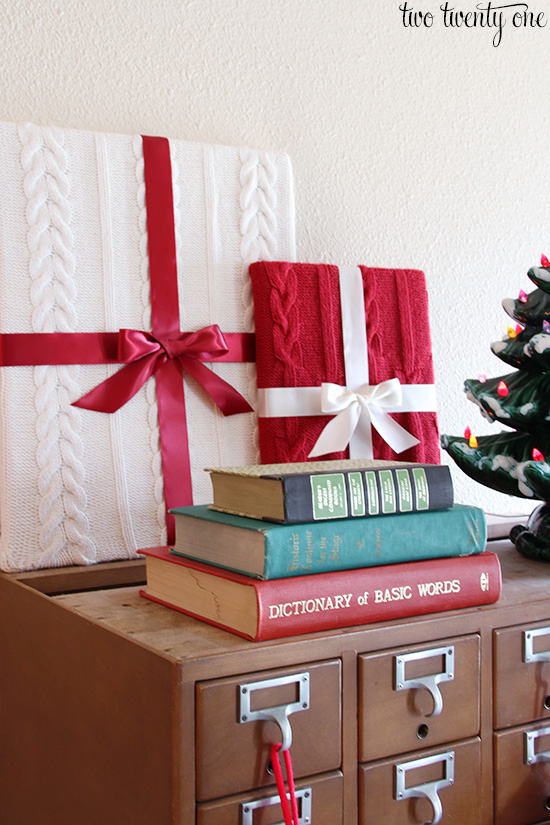 This ceramic Christmas tree belonged to my late maternal grandparents. I'm beyond grateful that my mom saved this tree when she was tasked with cleaning out their house after they passed away. I have such fond memories of this tree being displayed in their home at Christmastime.
I treasure this tree just as much as the white ceramic tree my late Aunt Pat made for me when I was a little girl.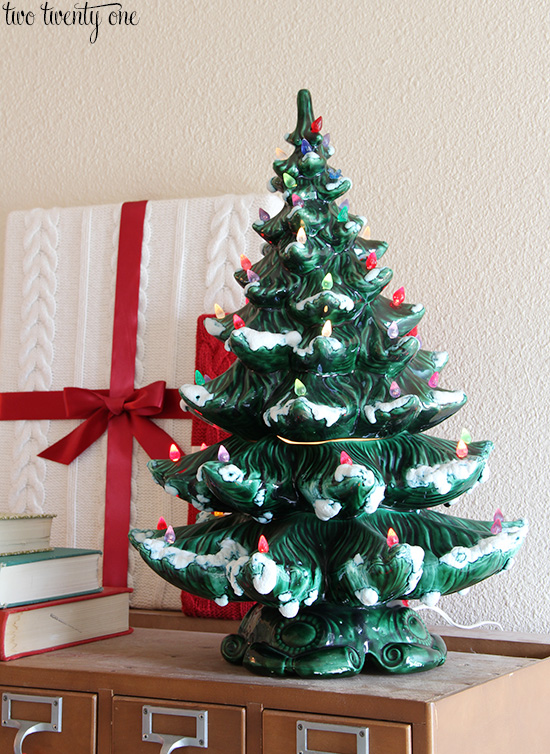 This Christmas vignette isn't anything crazy, but I love the sentimental items in it. And like I said above, I'll try my best to mix things up next year.