Tips for Storing Baby Clothes
Like I mentioned in this post, my goal this year to simplify and organize. So one thing I tackled this past weekend was organizing Owen's newborn to 3 month clothes and getting them packed up to put in our attic.
I started by investing in some storage bins so I picked up 6 light blue bins at Target for $6 each. I wanted it to be obvious what the bin contents would hold, which is why I bought 6 of the same exact bins. That way when we need to go up into the attic and retrieve the bins, we know exactly which bins are filled with boy clothes.
I told you in this post and this post how I'm a big clothes roller, meaning I roll clothes because I think it takes up lease space. So needless to say, I rolled the majority of Owen's clothes to fit them into the bin. That's after I washed them, of course.
Note: Sorry for the bad photography, I think I've seen the sun a total of three times since October, and it's fairly hard to take good photos without natural light.
I started with his 0-3 month clothes on the bottom. As you can see, I folded his shorts in half because rolling them didn't really work.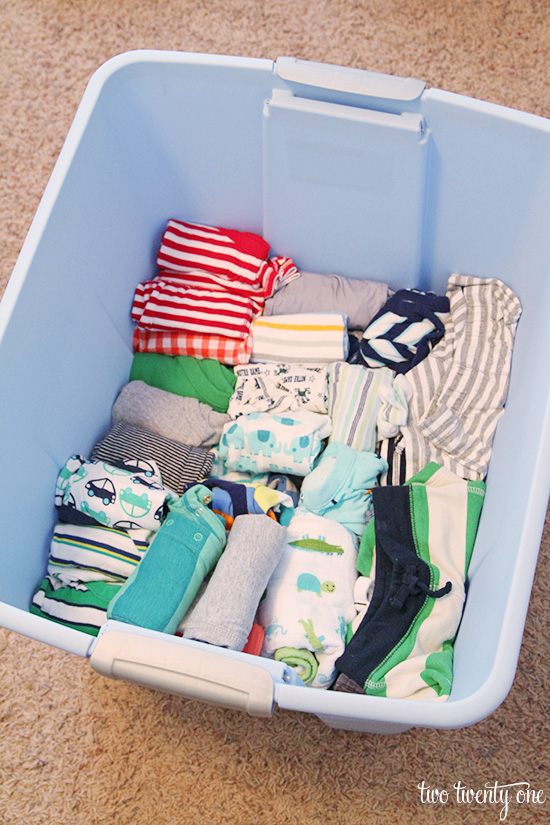 Then, I layered his outfits on top. By outfits, I mean the coordinating outfits with a onesie, pants, and jacket. I folded these because rolling didn't work too well.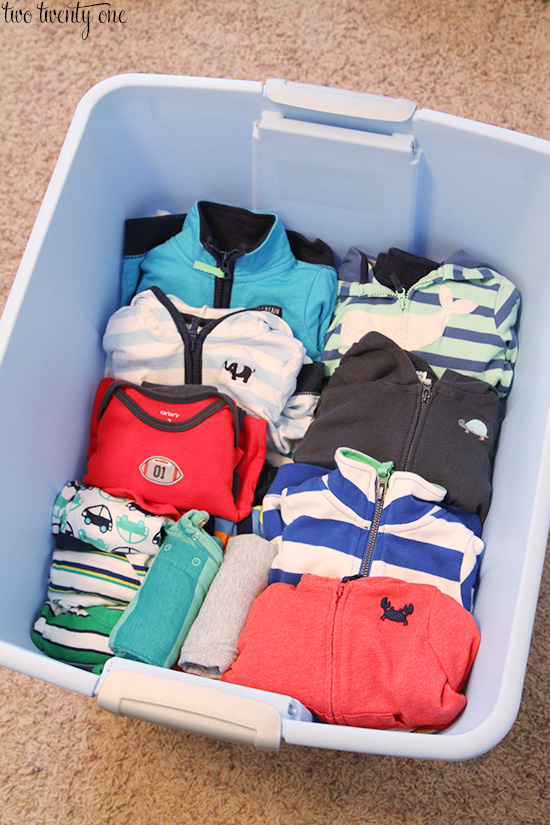 To keep the outfits together, I put the onesies and pants inside the jackets and then zipped up the jackets.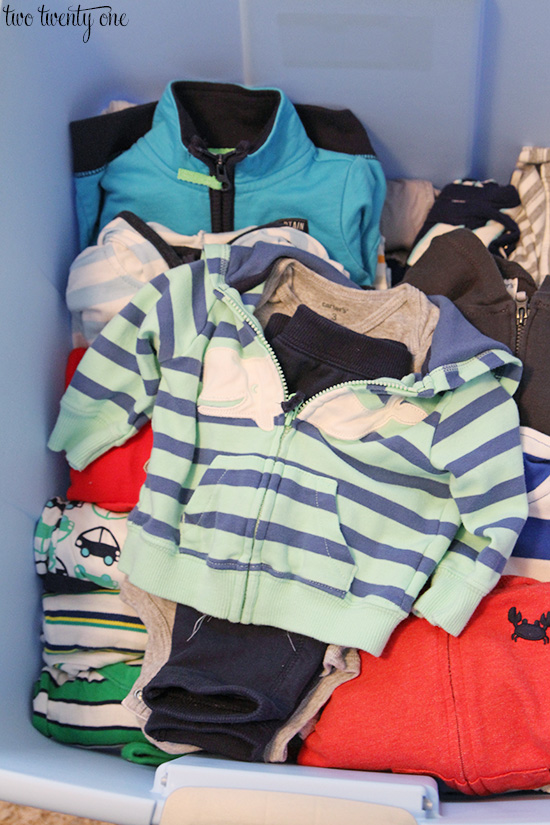 I topped off the bin with his newborn clothes and swaddles.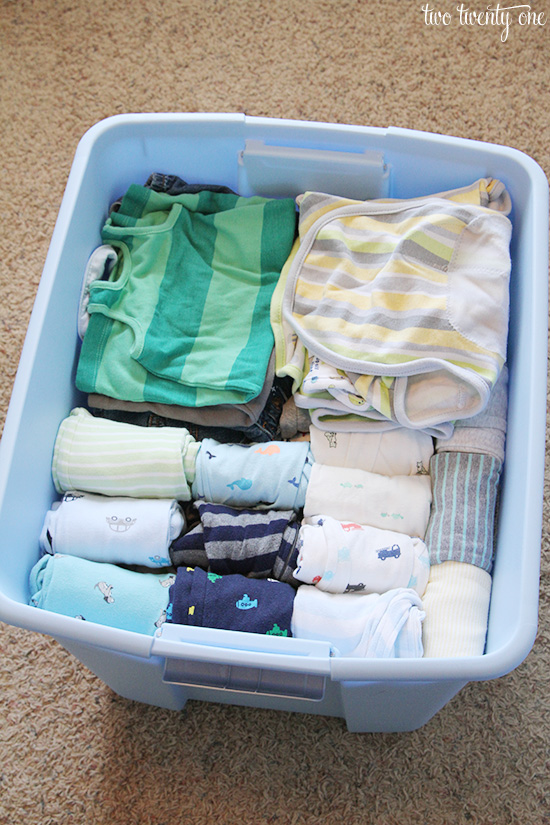 I plan to add vinyl lettering to the outside of the bin, indicating the sizes inside the bin.
Now I need to start knocking out the 3-6 month clothes because my 4 month old is starting to wear 9 month and 6-12 month clothes.
Check out my most popular baby-related posts below!