Since becoming a mom, I've learned that I need to be prepared for anything. Which is why I put together this baby car kit. It took me maybe 10 minutes to put the kit together.
While I always travel with a well stocked diaper bag whenever I take Owen, out and about, I wanted to be able to have some items in my car just in case.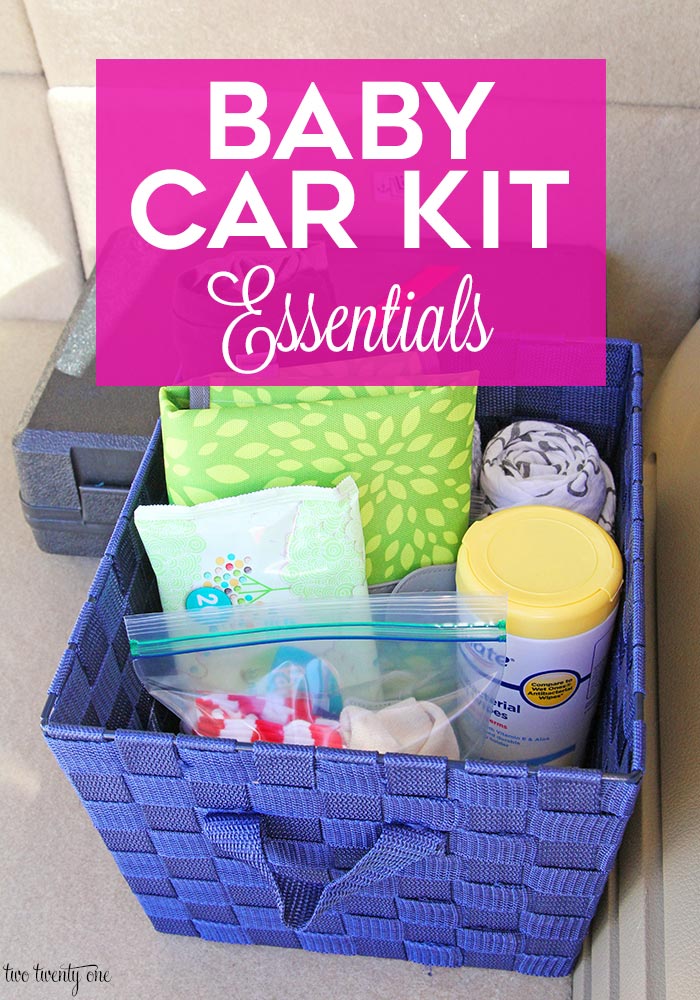 I keep the car kit basket in the back of my car by my emergency road assistance kit and jumper cables. In case you couldn't tell, I like to be prepared when it comes to my car.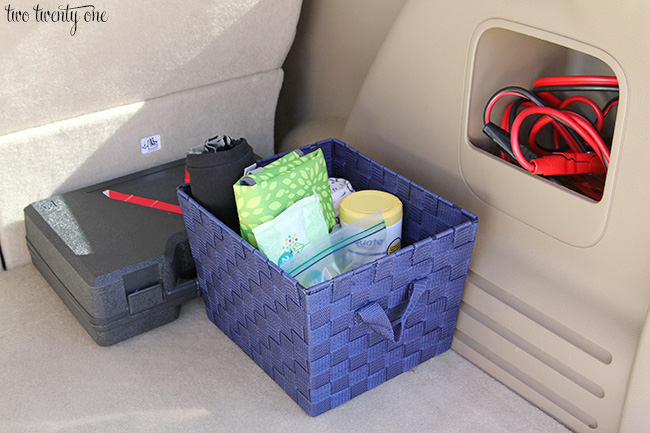 One thing that I keep in the car kit is a change of clothes for me, which includes yoga pants and a shirt, because you never know when a blow out or massive spit up attack will happen. I've always kept a change of clothes in my car because of my day job as an in-home early intervention developmental therapist. There's been a couple times that I've had to change my clothes in between therapy appointments. I won't go into details but I'm sure you can imagine the crazy things that happen with toddlers.
Another item I keep my in my car kit for me is nursing pads. Recently, on the way to run errands, I realized I didn't have my nursing pads in. I found myself digging in the glovebox of my car for fast food napkins to use as stand ins. Desperate times call for desperate measures, my friends. So I made sure to include a couple disposable nursing pads in the kit so I never have to repeat that experience. I also threw some extra pads in my purse cosmetic bag.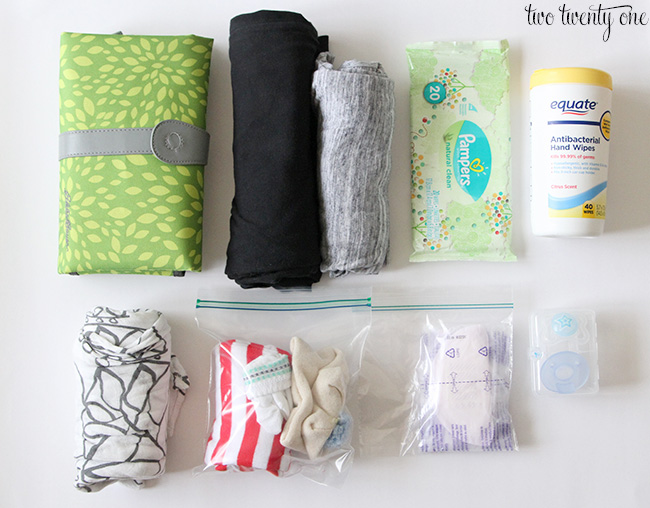 And one thing I always keep in my car is a car window breaker with seat belt cutter. While I hope to never have to use it, I take comfort in knowing it's in the center console of my car should I ever get stuck in the car with Owen. It can also be used to break someone else's window. Like if they accidentally lock themselves out of their car with the kid(s) or pet(s) inside. Or if someone leaves a child or pet unattended in a car on a hot day. If you purchase a car window breaker, be sure to watch some videos showing how to use it.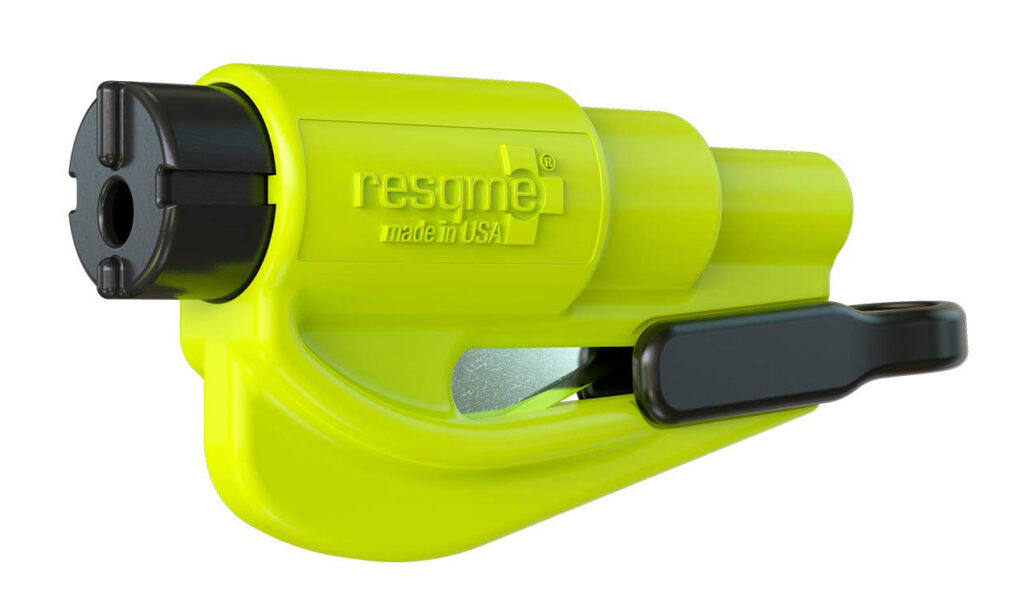 Baby Car Kit Essentials:
basket (similar found here)
diaper changing pad clutch (we have this one and another like this one)
change of clothes for me
baby wipes
antibacterial wipes
baby blanket (I LOVE these)
change of clothes for baby (one piece outfit, socks, hat)
disposable nursing pads (I use these)
pacifiers
Once he gets older, I'll add a couple car toys.
The diaper changing pad clutch comes with a pocket to store diapers and wipes, so I keep a couple diapers and a handful of wipes stored in there.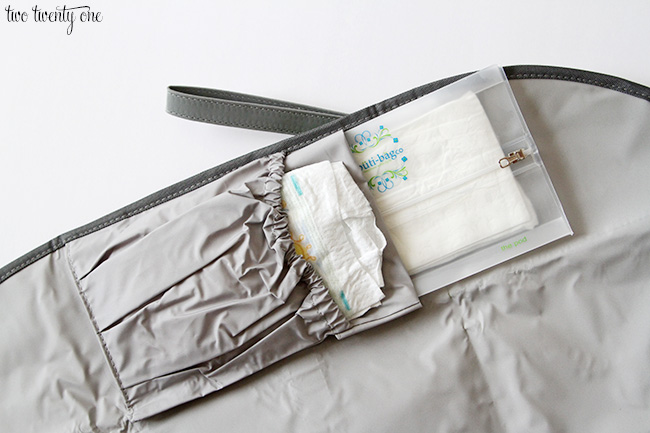 Since we're heading into winter, and Midwest winters can be brutal, I plan to put a couple blankets, bottled water, some snacks (for me), and hand warmers in my baby car kit just case I should get stranded with my little one.
When it comes to putting together a baby or kid car kit in your car, use what works best for your kiddo and family. Just think about the things you would want to have on hand should you forget something or if your kiddo has an accident. And you don't have to be fancy with what you put the stuff in. I used a basket I had laying around but you could use any sort of container.
I recreated my baby registry HERE if you'd like to check it out!
Check out my most popular baby-related posts below!