Nursery Dresser Organization Update
I've gotten some questions about Owen's nursery organization dresser recently. Some people wanted to know if it's still as organized as it was when he was first born. Others wanted to know if it looks the same. So I thought I'd share how it looks now that Owen is 7 months old.
You can see how I initially organized the nursery dresser here.
I forgot to snap an updated photo of the exterior of the dresser (IKEA Hemnes in white stain), but it looks mostly the same. However, all of his shoes are now in his closet.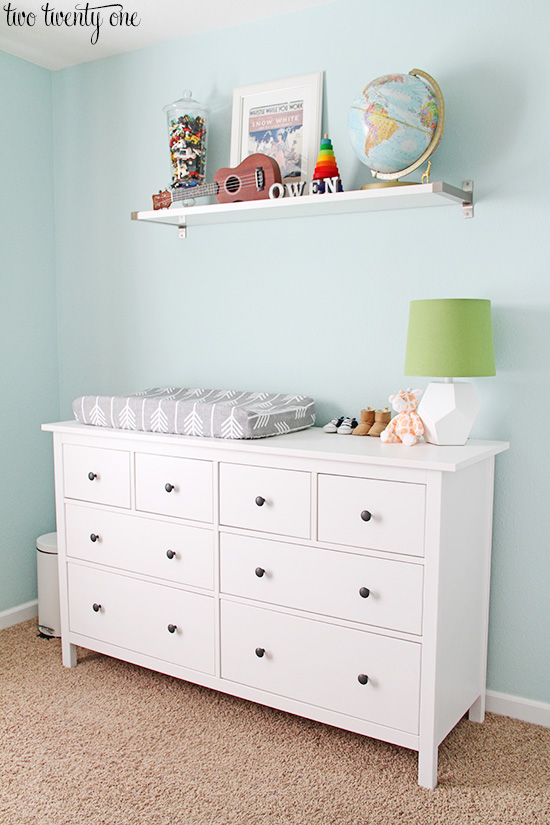 The diaper drawer hasn't changed– there's still a plethora of diapers in it. I used to store a couple packages of wipes in the drawer, but I keep all of those in his closet now.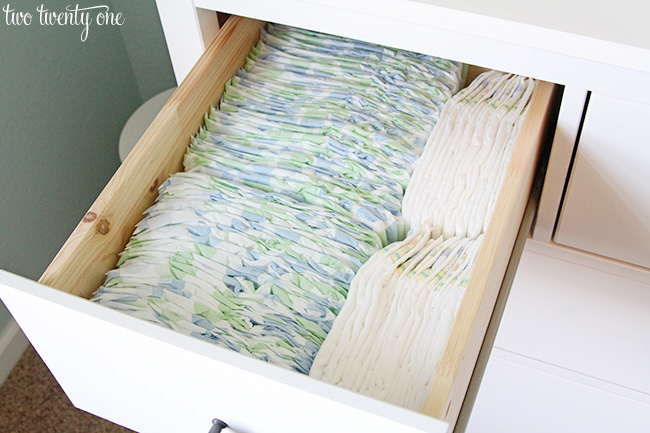 This drawer is also pretty much the same. Wash cloths, changing pads, diaper bags, bulb syringes, and diaper rash creams (which we've never had to use, thank goodness, but I don't want to get rid of just in case).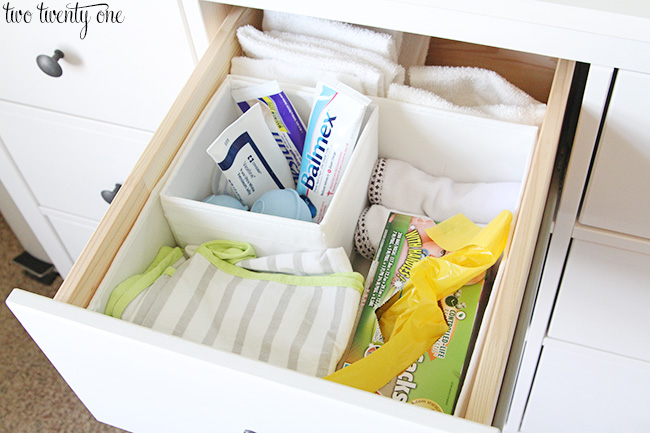 This drawer used to be dedicated to all of his newborn sized clothes. Now it's for his pajamas which are size 12 month and 12-18 month, depending on the brand. Tear.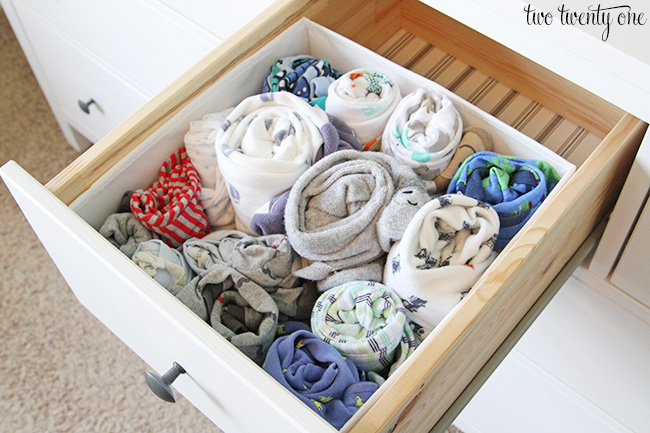 What used to be his 0-3 clothes drawer is now his burpy bibs and burp cloth drawer. Thankfully, he doesn't require these as often, but I highly recommend stocking up on burp cloths for the early months. Holy spit up, Batman.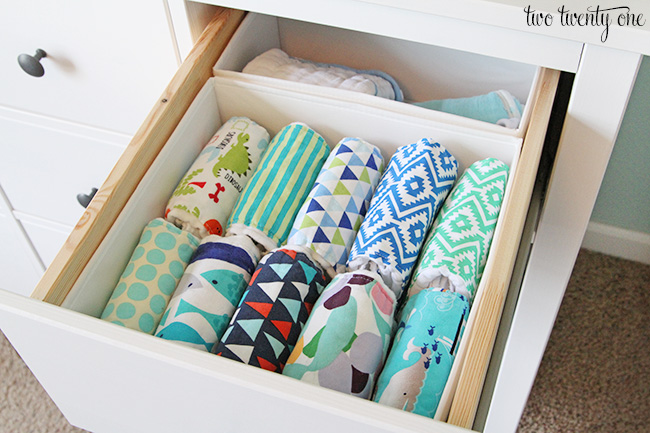 His miscellaneous drawer hasn't changed much. Although he's added more hats to his collection.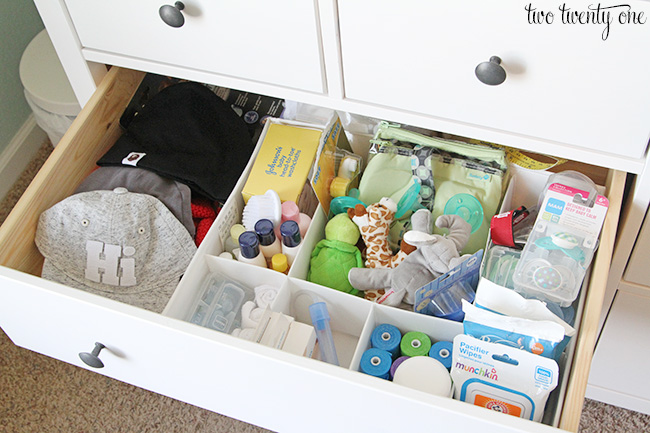 I put the clothes he's currently wearing in this drawer– pants, short-sleeved onesies, long-sleeved onesies, extra burp cloths, baby legs (which he, unfortunately, can't fit into because he has meaty thighs), socks, and some extra pajamas that are currently a smidge too big.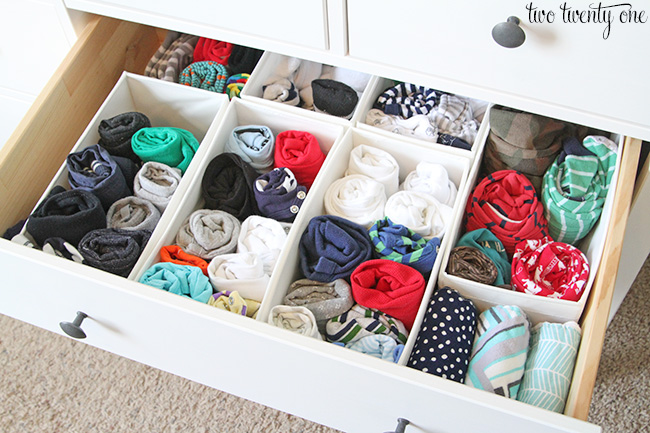 Owen's bibs, bibdanas, aden and anais swaddle blankets, and clothes that have been washed, but he's not fitting in yet, are in the bottom right drawer.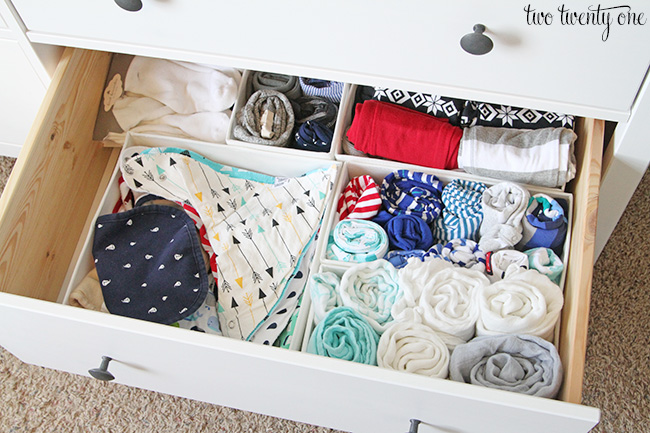 The blankets, crib sheets, and Boppy covers drawer hasn't changed much either.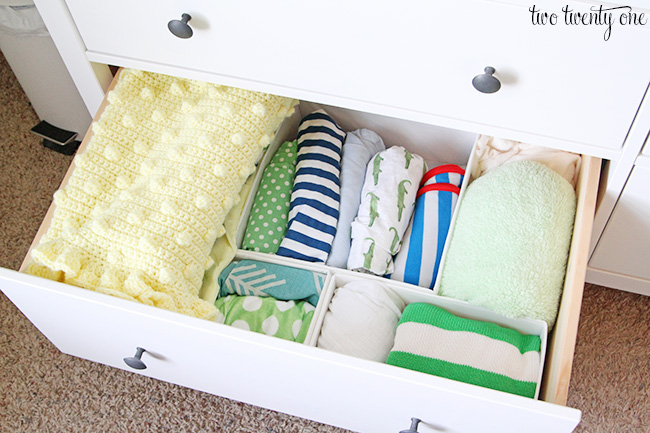 So as you can see, the dresser is still organized but I've moved some things around.
I don't feel like it's hard to keep it organized, especially with the IKEA Skubb organizers. I LOVE these drawer organizers. They provide designated places for everything. And I like how I can swap them out and move them around to organize different things within the drawers. Rolling his clothes and folding the other items certain ways helps everything remain tidy within the organizers.
We're still very happy with the dresser itself. It's starting to show some wear where we stand to change Owen's diapers but it's not that big of a deal to us, especially because we only paid $229 for the dresser.
You can see Owen's entire nursery here.
Want to save this post for later? Pin it here: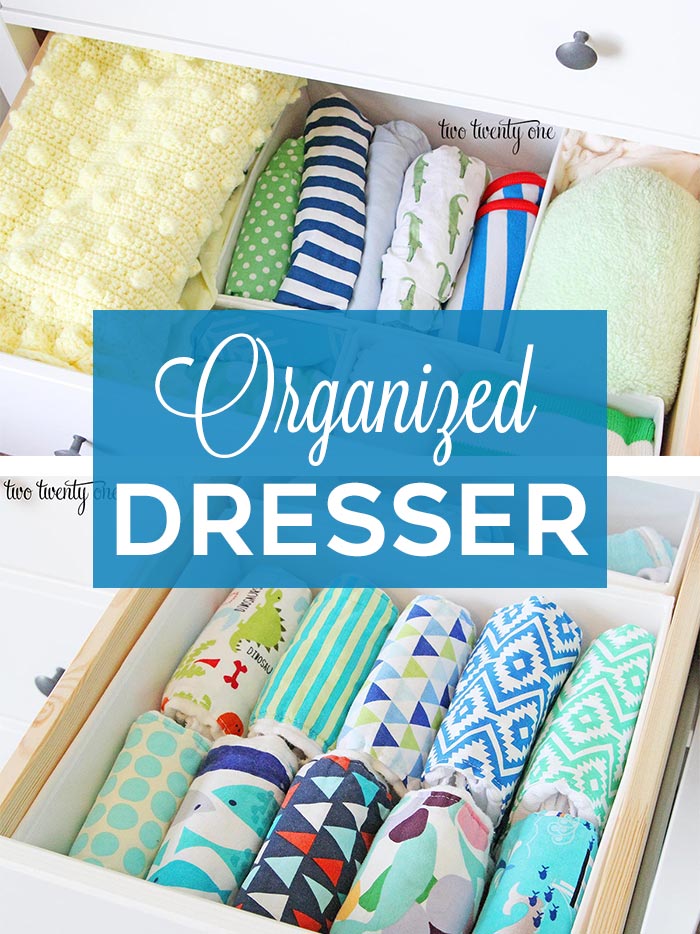 Check out my most popular baby-related posts below!