On Wednesday, I shared my pantry makeover with you guys. Today I'm back to show you where everything is located in our pantry. Get excited!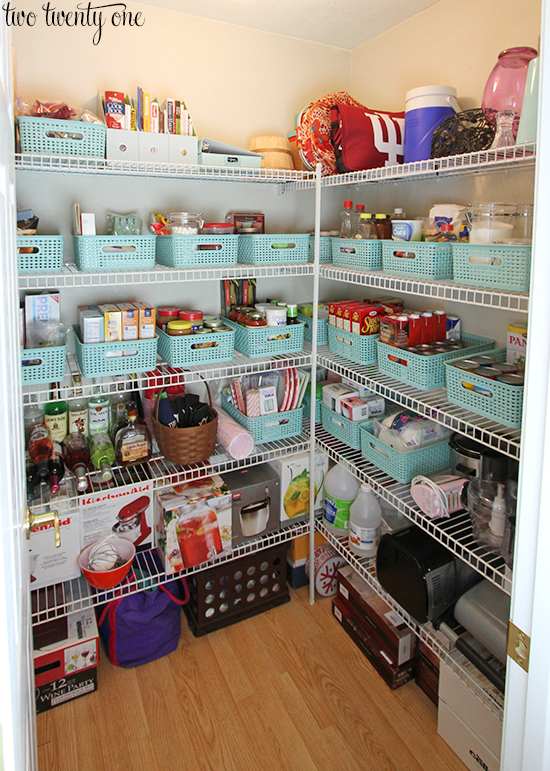 I tried to keep like items together. They may not be on the same shelf, but they're near each other (see "snacks"). I tried to put the items I use most higher on the shelves and the items I use the least on the lower shelves/floor. I'm tall, so reaching the top shelf isn't an issue for me.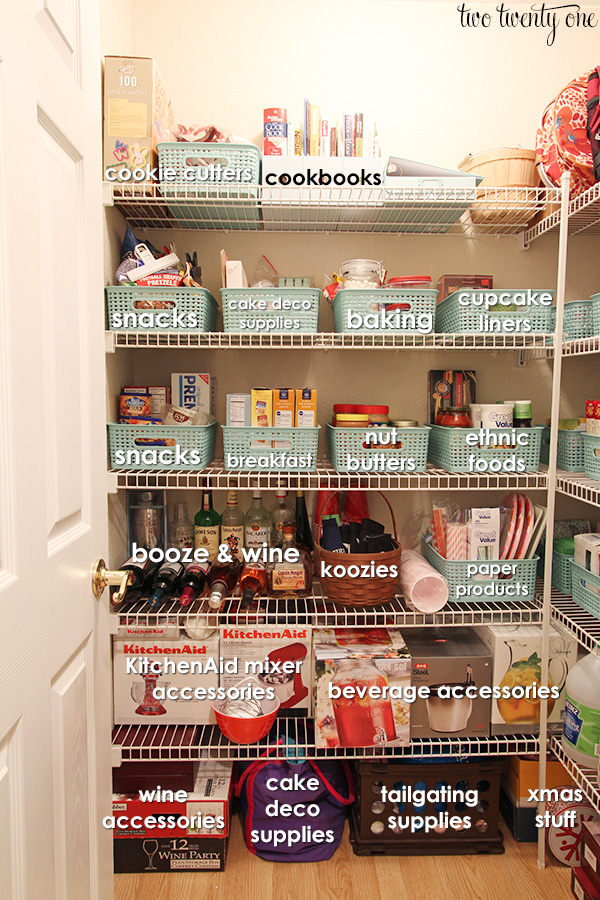 Yes, I have an entire bin dedicated to nut butters (peanut butter and almond butter). Trader Joe's was out of my favorite almond butter for two months so when I recently went in, and to my surprise there were some available, I grabbed every single jar on the shelf (4 total). Don't hate. A girl's gotta have her almond butter.
The shelves are deep enough that I could line our bottles of booze along the wall and lay the wines in front. I keep a basket of koozies for when we have friends over and they need to keep their beers frosty. I put the basket on our kitchen island and everyone grabs a koozie. I'm basically the beer whisperer.
I keep a crate with tailgating supplies because it makes it so much easier when we go tailgating to just grab the crate instead of trying to find everything.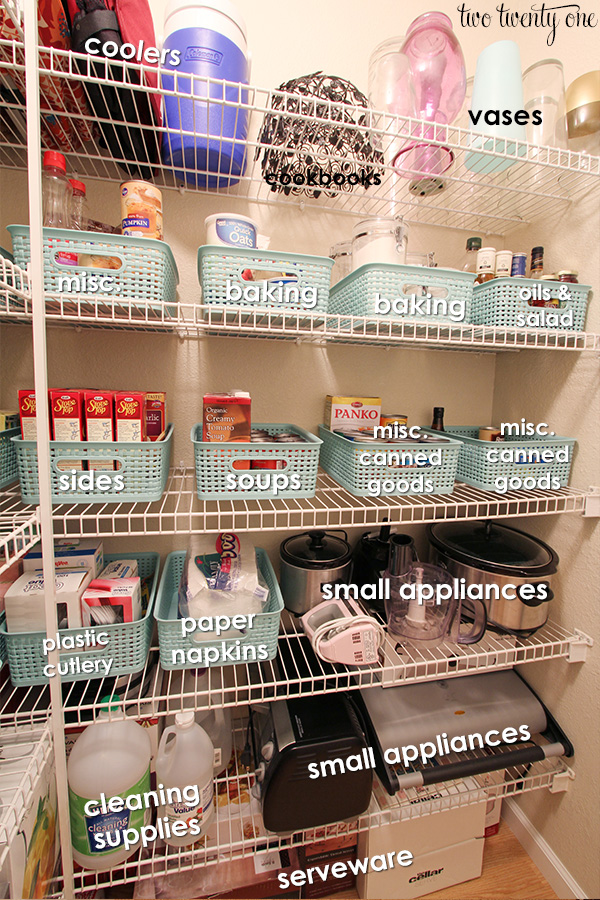 I store my vases upside down (to keep the dust out of them) on the top shelf of the pantry.
The small appliances I use most often (handheld mixer, food processor, large crockpot, small crockpot) are on the second shelf from the bottom.
I kept all of the paper plates, napkins, straws, and plastic cutlery together.
Serve ware I use for special occasions is stored on the floor.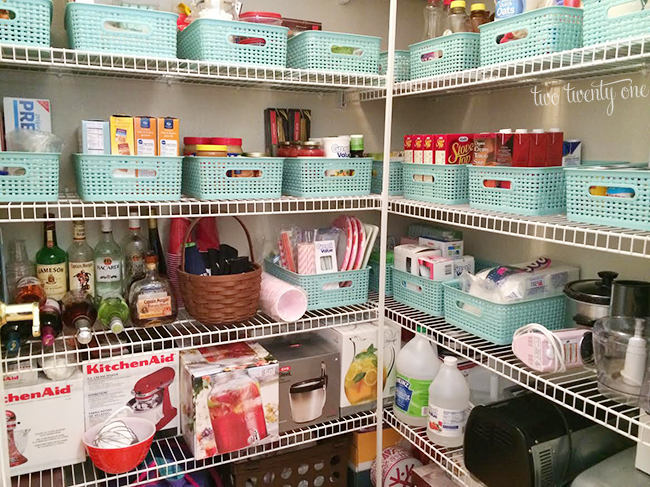 Remember, this is how I chose to organize our pantry because it's how it will work best for us. When organizing your pantry, do what will work best for you. If something isn't working you can always change it.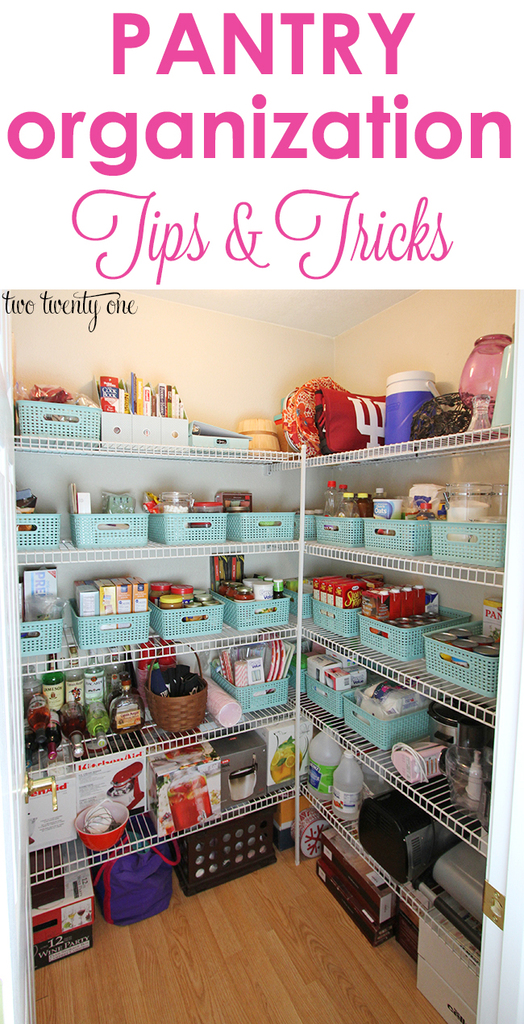 Has my snowed-in-induced pantry organization spurred anyone else to tackle theirs?