Hey, friends! Today I'm sharing a fun before and after makeover with you– our pantry.
Since I've been trapped in our house since Saturday morning (thanks to Snowpocalypse/Polar Vortex/etc.), I figured what better way to spend my time than overhauling our pantry. Trust me, it needed it.
Let's begin by ripping the Band Aid right off– the before picture. I'm obviously not proud of the before picture because it's very hoarderish. As you'll see, this overhaul was majorly needed. I hated going into our pantry get something because it made me anxious, but it was a monster I created. It's just so easy to shut the door, well when something wasn't in the way, and forget about the hot mess that was our walk-in pantry.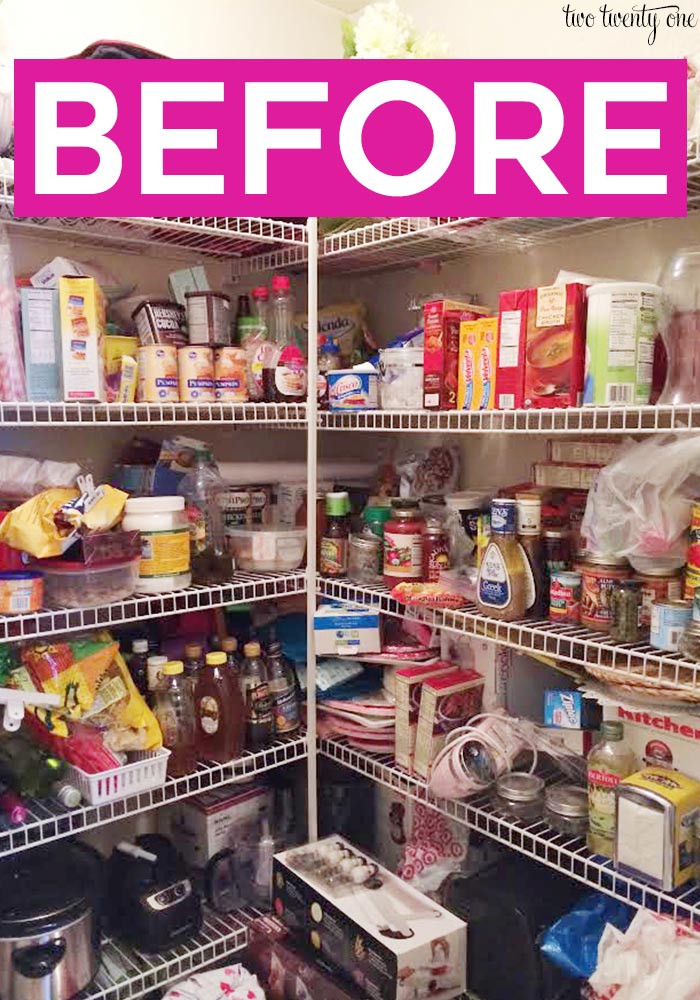 Did that image make you feel anxious, like how I feel after watching Hoarders? Did you say "Oh. My. Gosh." out loud?
I don't blame you.
Now, let me redeem myself with the after image.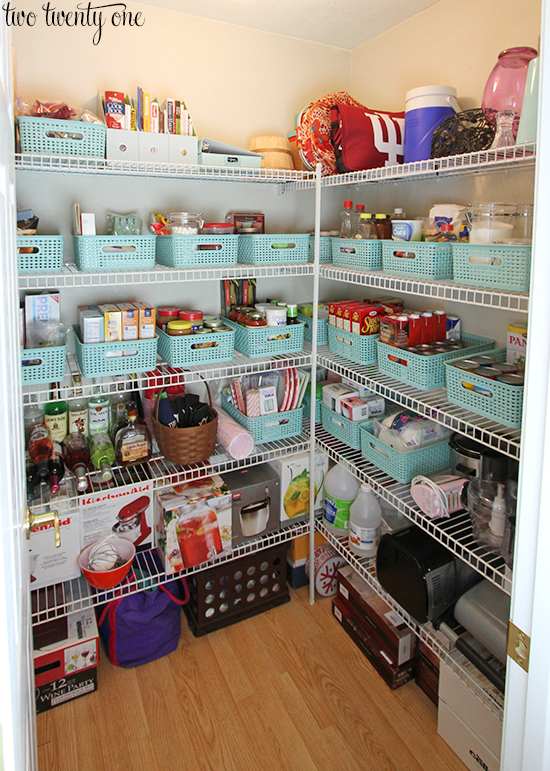 Isn't she pretty?
I used bins that are very similar to these for the majority of the storage. The bins are the perfect size for our shelves and they hold the right amount of items. Oh, and I'm in love with the blue color.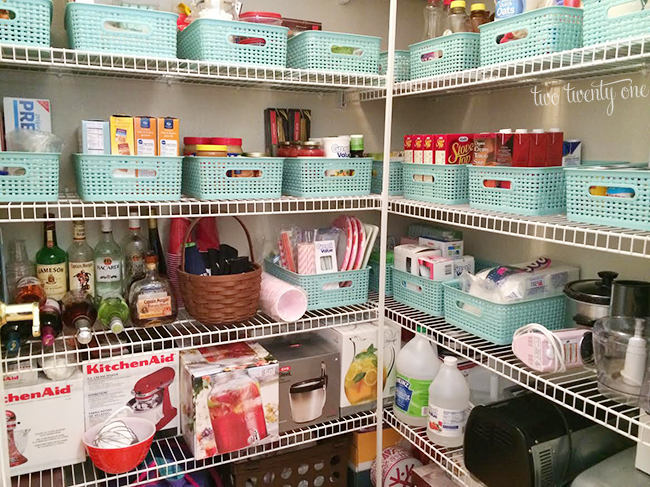 I organized the pantry into sections so like items are near each other. Click here for my detailed post on how I have everything organized and what is in each bin.
I also added a fun magnetic dry erase board so I can write down items we need.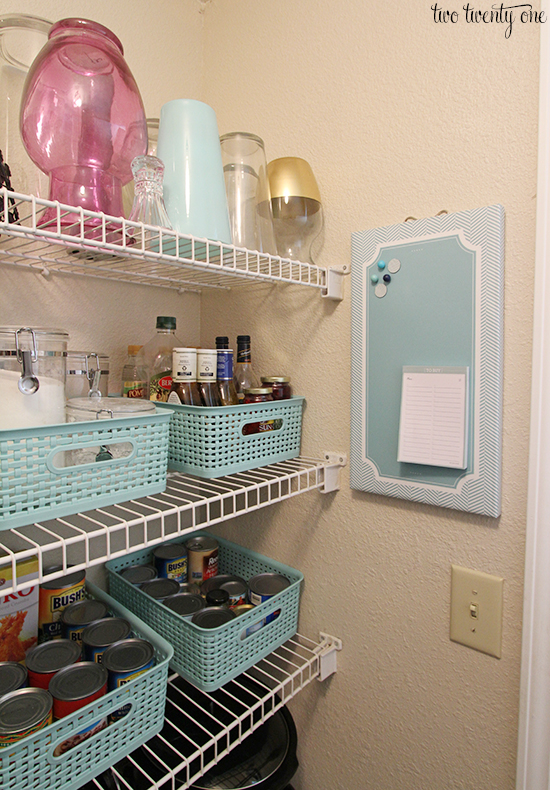 Since we have wire shelving, I always had to lay my cookbooks down on the shelves so they wouldn't slip through. Then I had an aha moment– magazine files. Genius, if I do say so myself.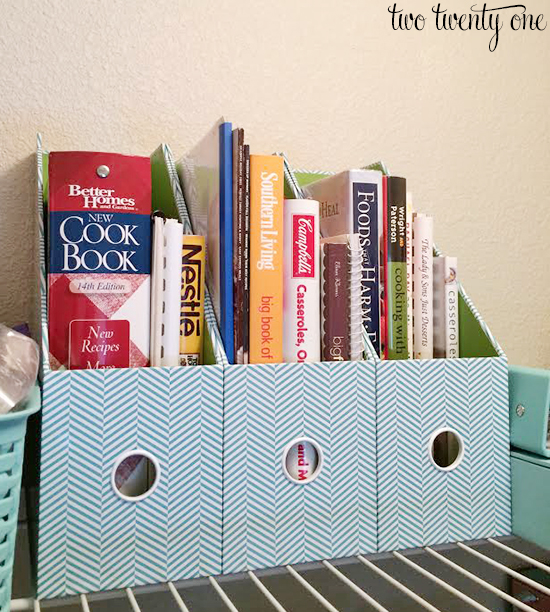 Now I'm determined to keep the pantry organized and clutter free.
You wouldn't believe the giant box of items I need to donate after going through this room. But I'm happy about that. I feel so much better after getting rid of stuff I haven't used in forever.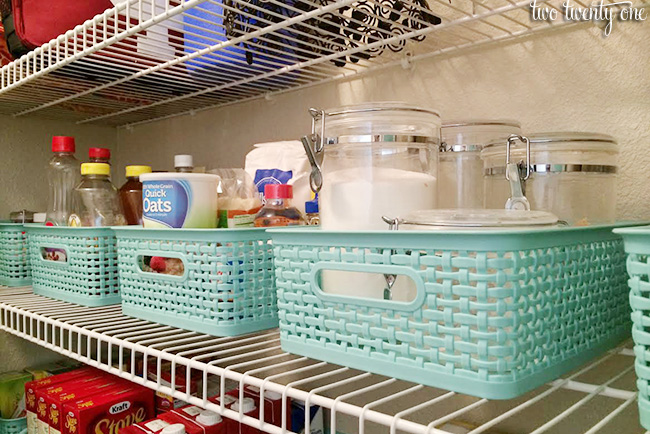 And for fun, here's a side-by-side before and after shot.
CLICK HERE to see how I decided to organize the pantry and exactly where everything is!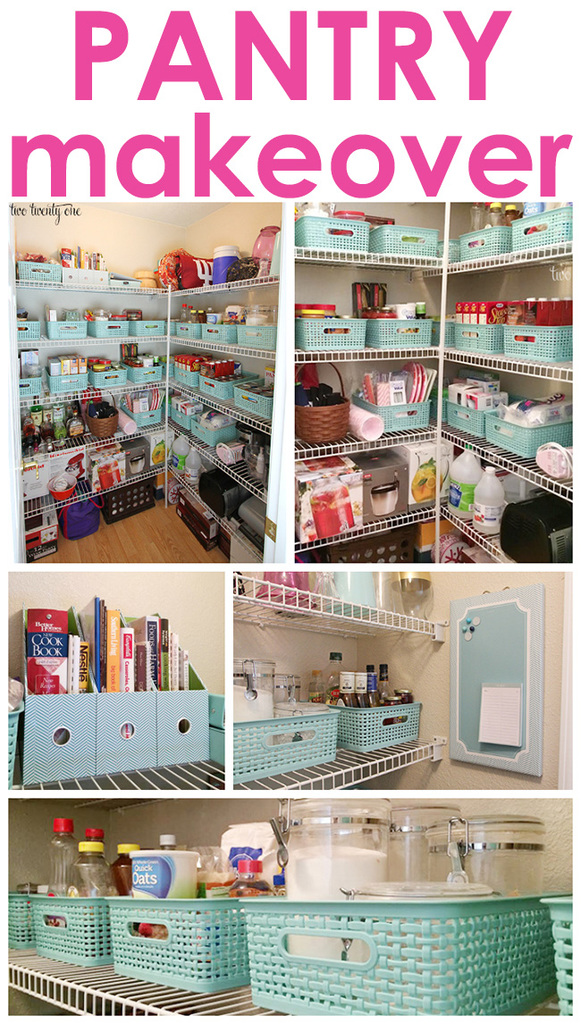 So, what do you think about the pantry makeover?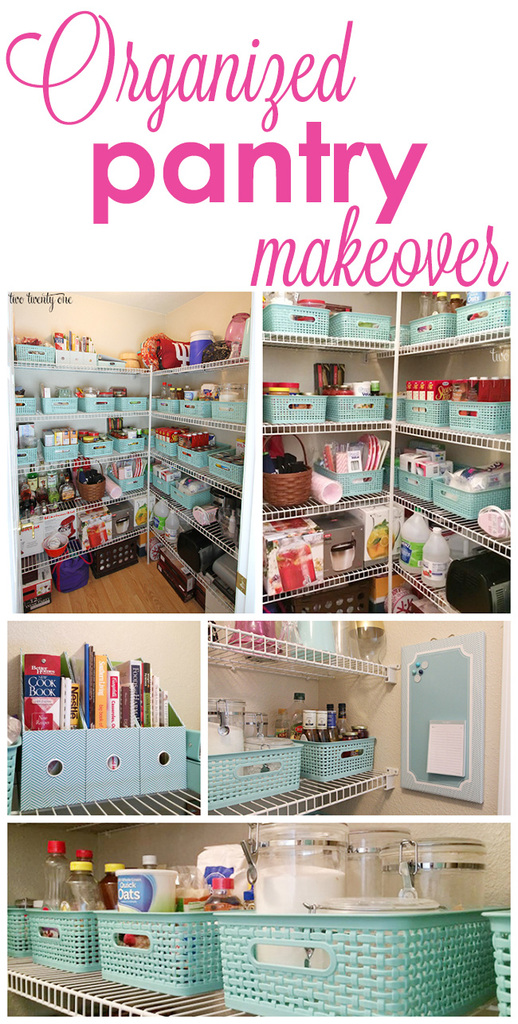 This post was brought to you by Office Depot. As always, opinions are 100% my own.