Everyone has one. Well, I assume everyone has one. A junk drawer. Where the miscellaneous and random items in one's home ends up. Ours has always been a hot mess, like an episode of hoarders hot mess– minus the dead cats and decades-old newspapers. So I decided to tackle it this weekend.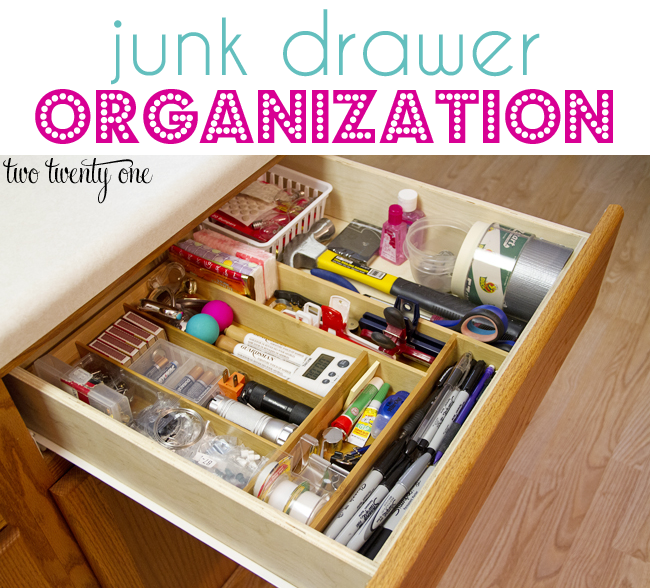 Here's what I started with. Yikes.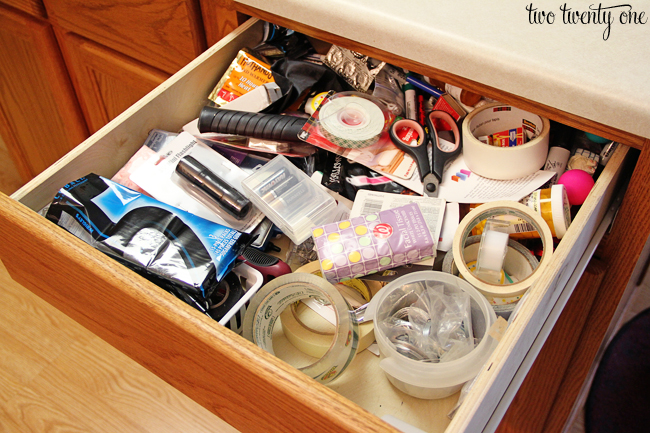 We had everything in that drawer. Batteries, gum, ping pong balls, a hammer, scissors, pens, nails, loose change, tape, picture hanging wire, matches, tissues, flashlights, hand warmers, light bulbs, cough drops, a whistle, super glue, glow sticks, etc. You know, normal everyday items.
This was my strategy: take everything out of the drawer, throw away any unnecessary items, relocate any items that didn't belong in the drunk drawer (cough drops, medication, excessive tape, etc.), and put the rest of the stuff back in the drawer.
A couple months ago I purchased a bamboo flatware organizer. I tried it with our flatware for a while but I wasn't a fan, so I put it to use in the junk drawer. It worked out great. I grouped like items together and fit them into the organizer accordingly. It was like playing Tetris, but with matchboxes and chip clips.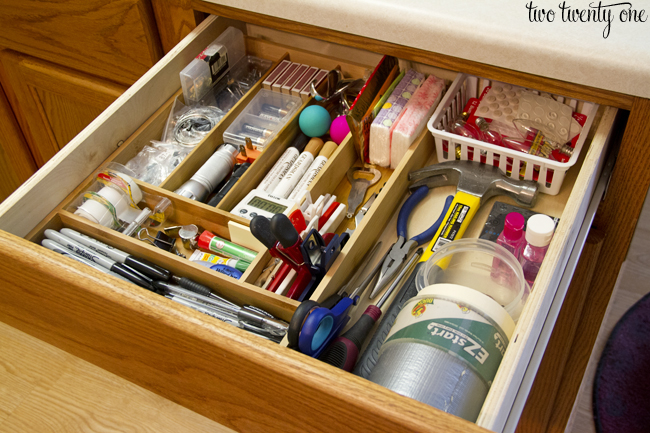 I used the open space on the lower right for larger items like the hammer, pliers, screwdriver, scissors, tape, and a small container for loose change. I also used a little plastic bin for light bulbs and cabinet bumpers.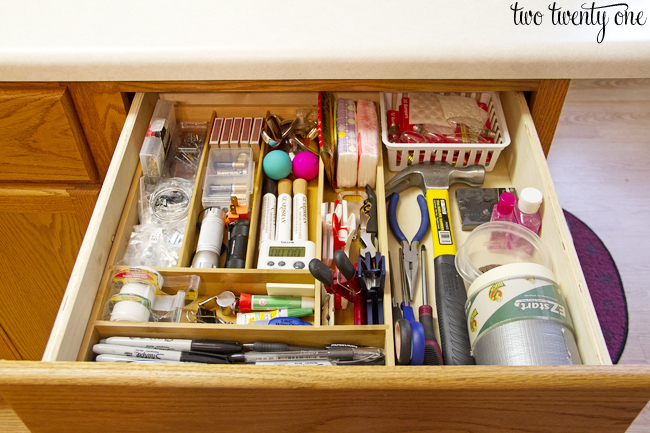 Don't ask why we have so many Sharpies, pens, and pencils. I will add that I tested each marker before allowing entry back into the drawer.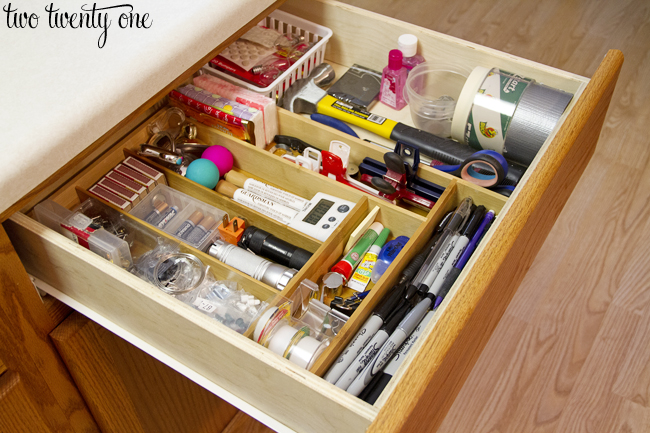 Well there you have it, our less-of-a-hot-mess junk drawer. Let's hope it stays nice and organized for a while.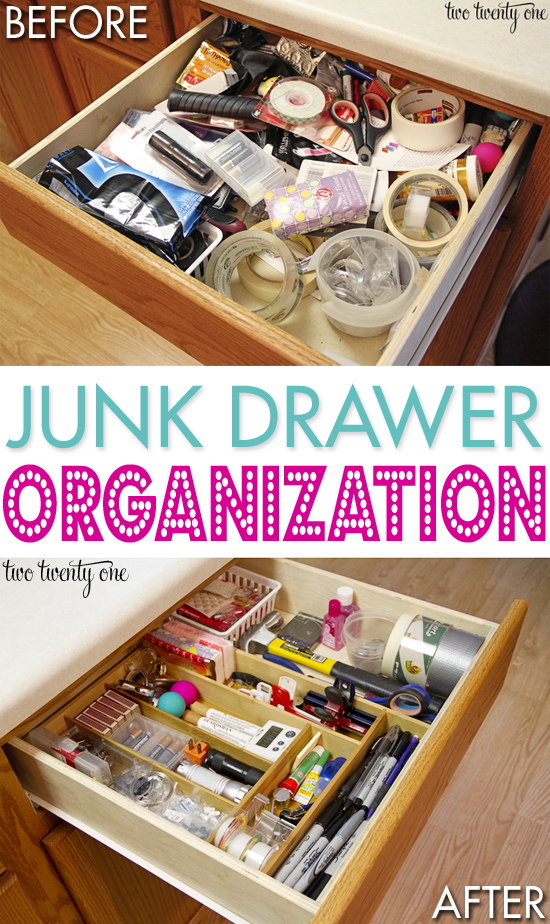 Do you have a junk drawer in your home?
What's its current state?
What's the most random item I would find in your junk drawer?
Stalk away!